I Look Once More – Creating a Focal Point
We grew up in Anaheim, California, just a few minutes from Disneyland. Every night at 9:30pm, the sky lit up with Mickey-shaped fireworks outside our living room window, and the magic of the park has always been a part of our lives.
We glean ideas from resorts all the time, but the enchanting architecture of Disneyland Park has always been a particular source of inspiration for us.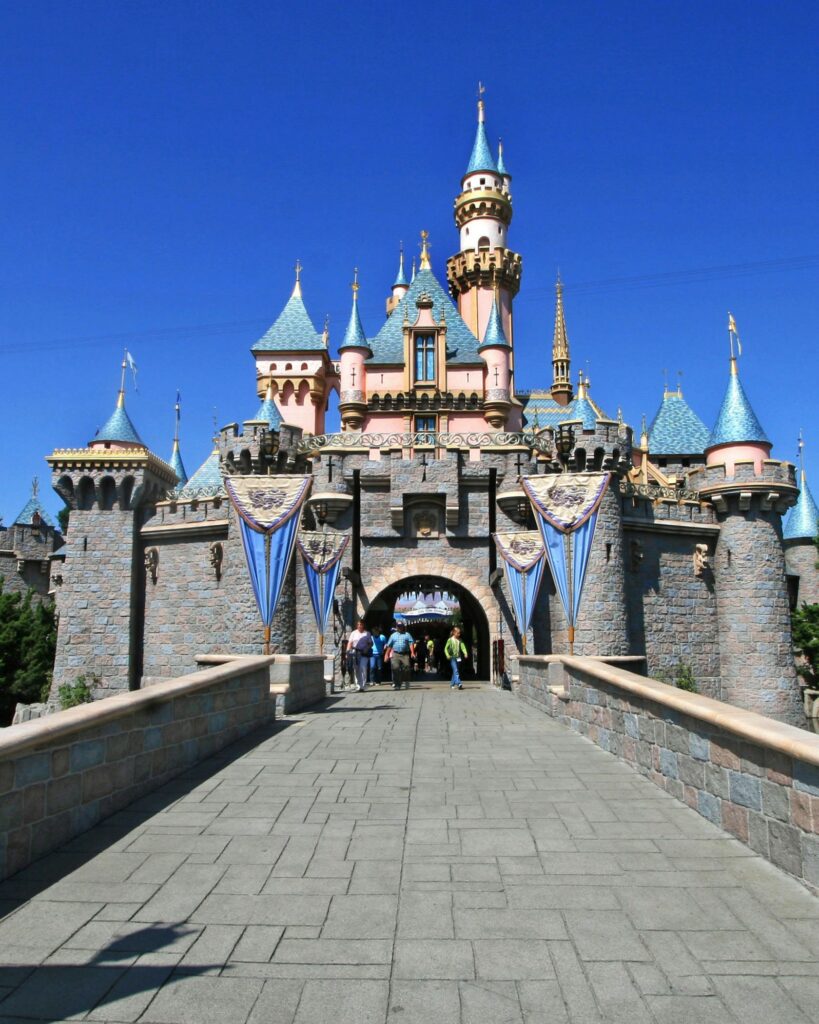 Moments after you walk through the gates and pass by smiling guests posed in front of a botanical Mickey, your eye catches the wonder of Cinderella's Castle. The iconic structure immediately greets guests and ushers them into the enchanted experience.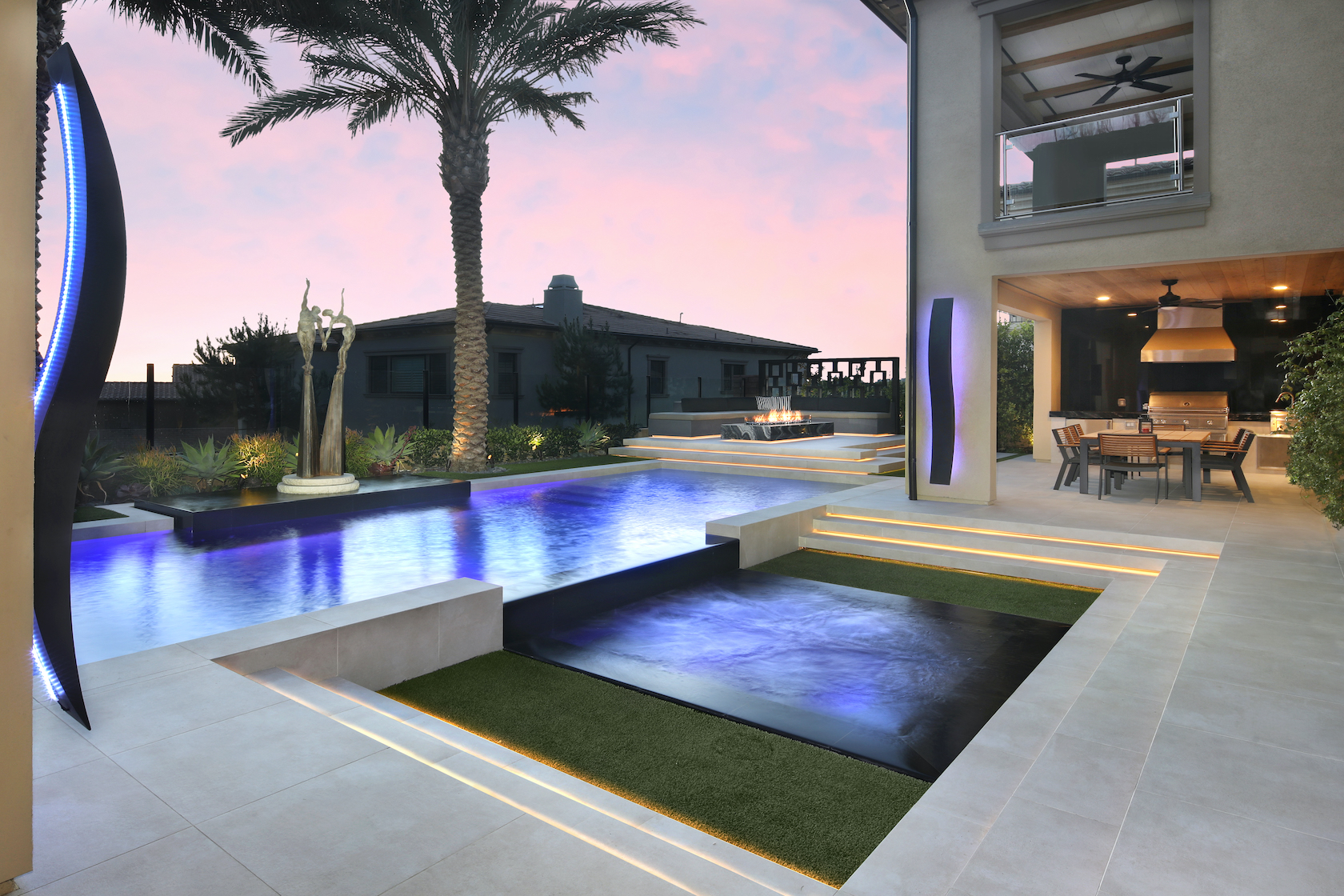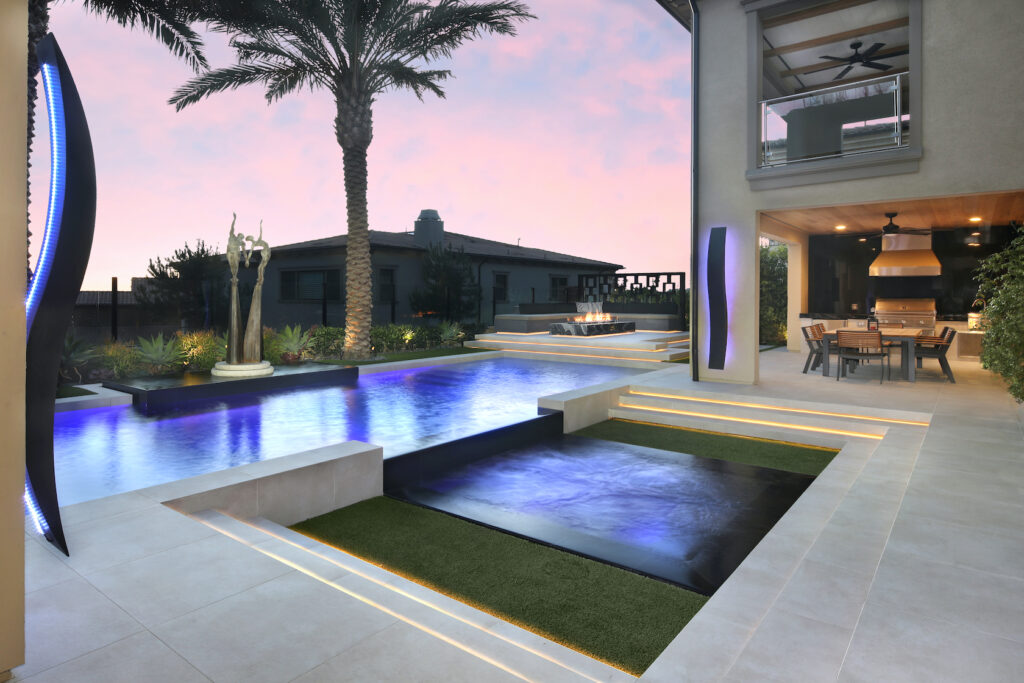 When we are designing a space, we want to make sure that as soon as you walk outside, there is something striking to look at. Whether that be a pool, a fire feature, or an exquisite lighting piece, constructing a focal point is key to building a world within a backyard.
It's a Small World After All – Playing with Scale
The Victorian-style architecture on Main Street was crafted by Imagineers to manipulate the appearance of the building using forced perspective.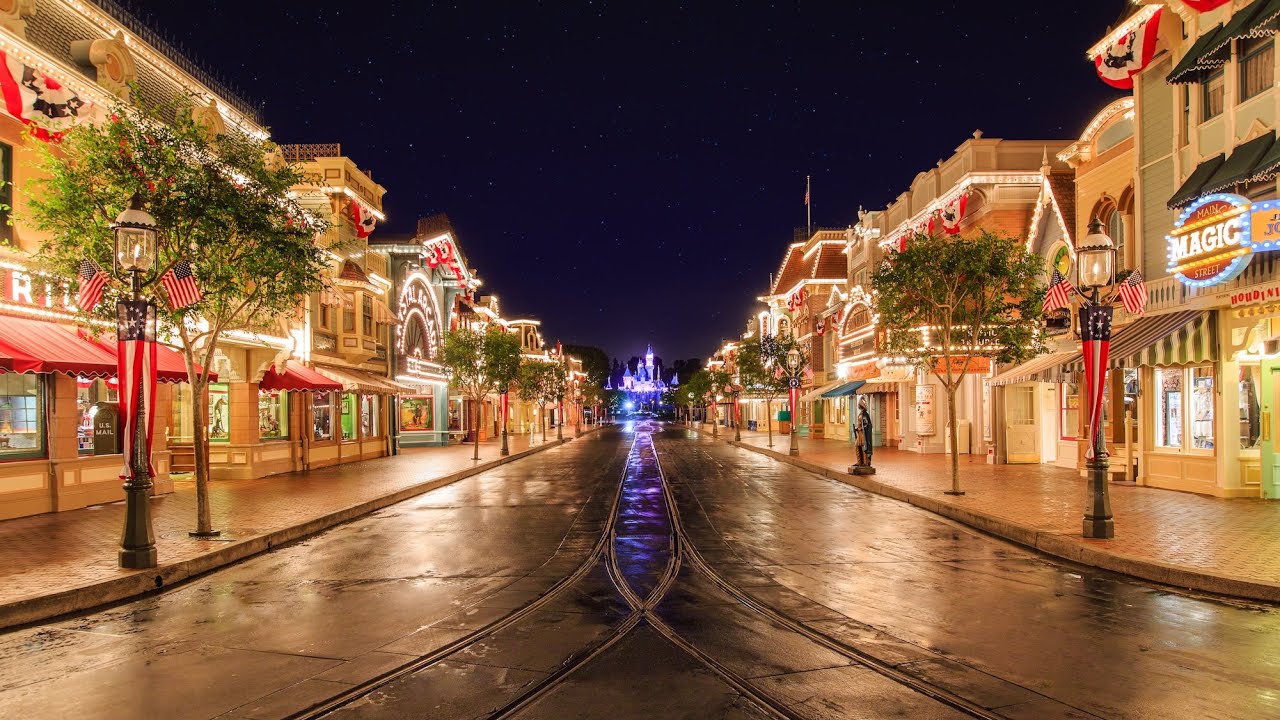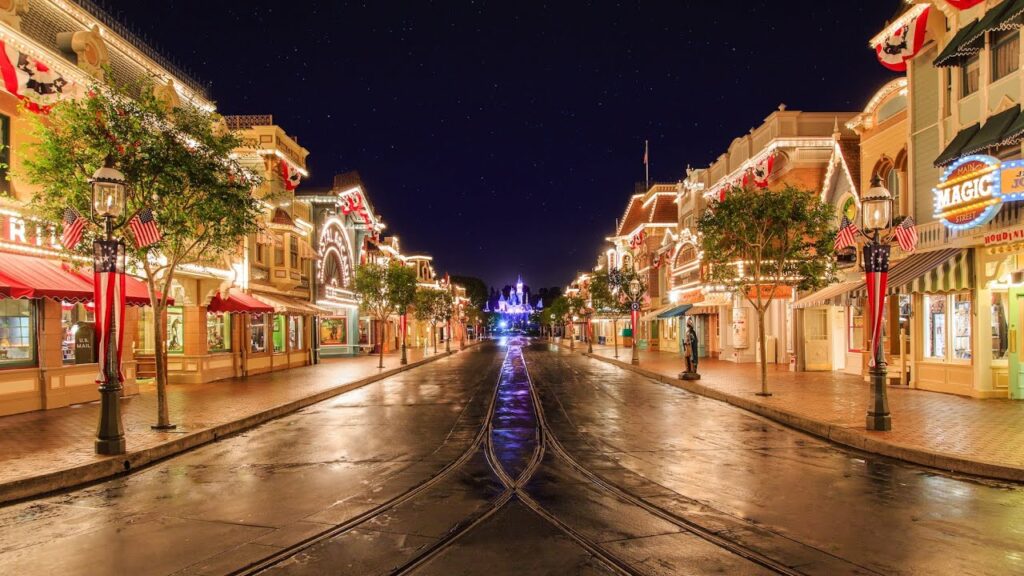 Forced perspective plays with scaling an object to make it look larger, smaller, or farther away (think: that picture of someone "holding" the Eifel Tower). Using this technique, Disneyland builders scaled the second story of the buildings on Main Street to 5/8 of the size of the first floor, and the third floors are scaled down to half-sized. This creates an illusion of grandeur when you're walking through the street, making the buildings look larger than they actually are.
The lesson here is to play with the space you have and don't think that a small area means you can't make it into your dream backyard. Test out making objects slightly smaller, larger, or longer than you would otherwise consider. Place them farther closer, lower…whatever it takes to achieve the look you want.
Reflections – Creative Light Use
What is Disneyland without the shows? From the nostalgia of the Main Street Electrical Parade to the pure awe evoked through World of Color, Disney bends, molds, reflects and constructs light to paint a picture and tell a story.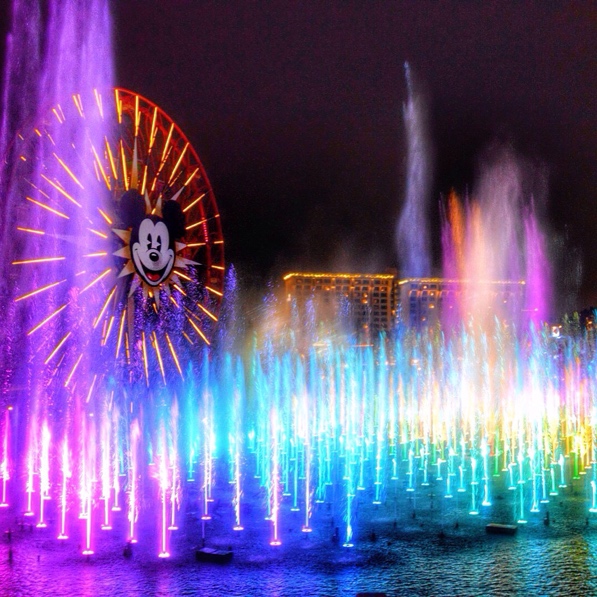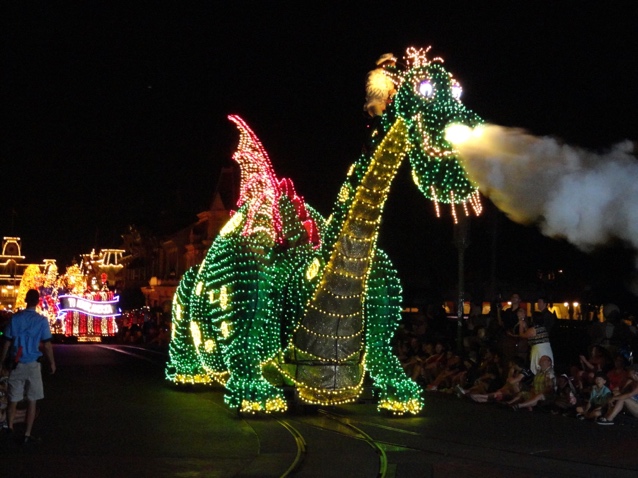 Use light in your backyard to give it just a touch more magic. Adding custom lights to your pool or spa illuminates the entire area as it reflects on the dancing water and uplighting enhances whatever area it inhabits. Ambient Light Bars have limitless color options to make you feel like you're right there on Main Street.
The curled, iron-encased lights at the gate of Disneyland were influential for us when we designed these custom light structures.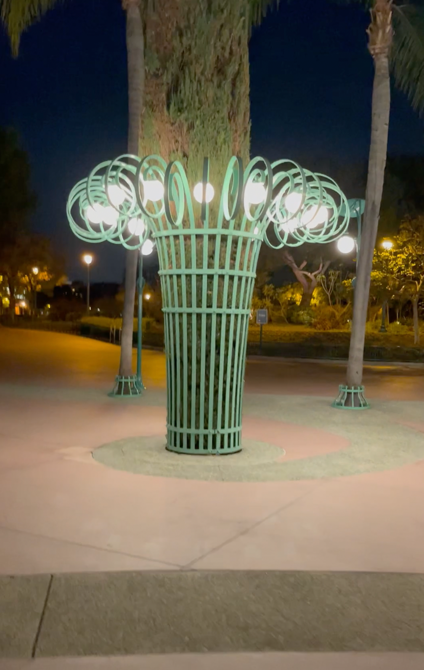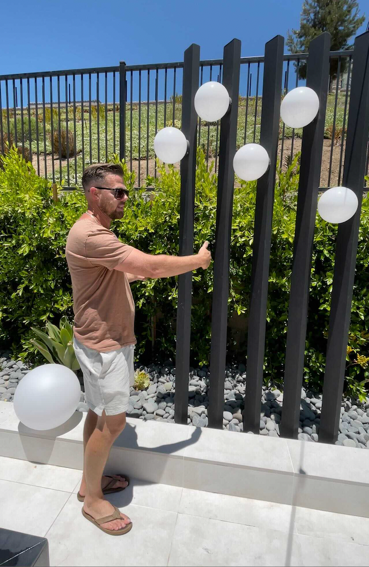 As you can see, the Disney version is more whimsical, but we paired it down into a sleek, classic framework that evokes the playful nature of the original while still bringing the bright, fun lights bulbs to life.
Part of Your World – Steep Yourself in the Environment
There's a reason Disneyland is called the happiest place on earth because, when you're there, your worries seem to just disappear.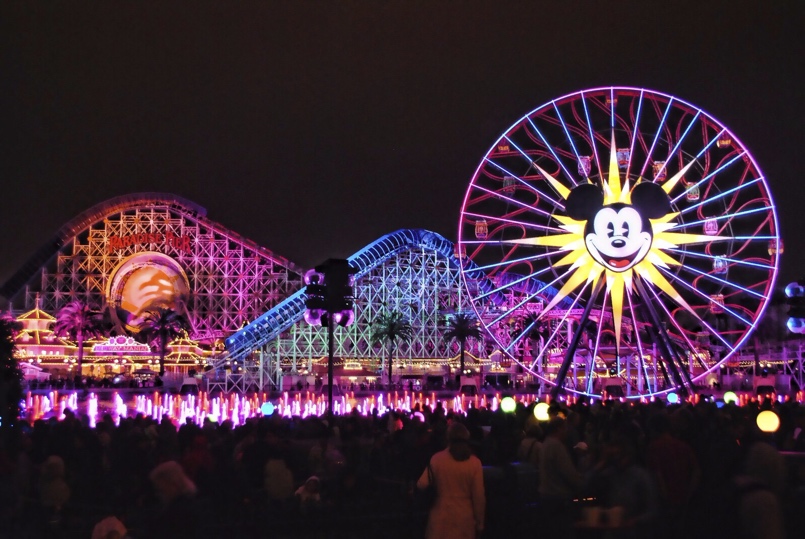 Every single element of Disneyland is an immersive experience. From the smells of popcorn and Dole Whip (okay, Dole Whip doesn't smell, but go with us) to the hidden Mickeys throughout the park and the characters handing out autographs, it's an experience unlike any other.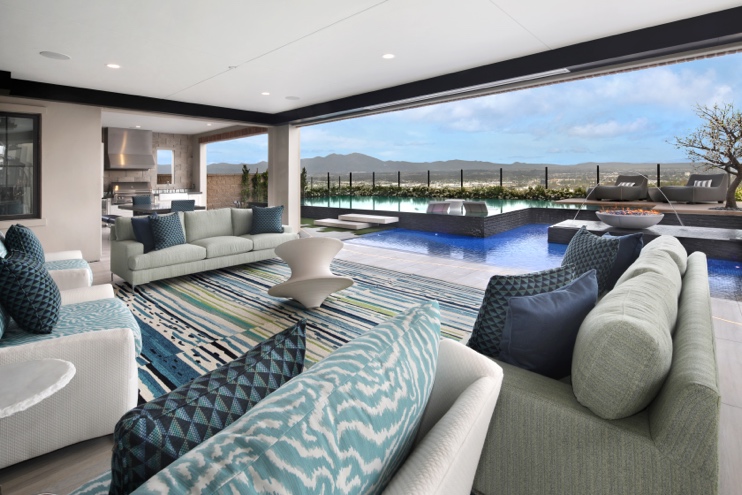 We want our designs to take you into a place of pure bliss. Your backyard should be your sanctuary—a world away from stress from the comfort of home. Create an area that is made just for you and soak in every minute of it.