we want to give you a sneak peek.  A look 👀 at our latest designs. Before construction is complete.  These designs are too good to keep to ourselves.  And we are so excited to share them with you. If you don't have a yard that you're absolutely crazy about.  That transports you every time you step outside.  And makes you feel like you have your own private resort… Keep scrolling for a preview of our latest designs.  Because we want to inspire you to transform your yard into the outdoor space you've always dreamed of.  Or, if you're ready to get started ASAP, click the button below to schedule a free discovery call with our team.
Breathtaking Backyard Transformation: Modern Organic Design At Its Finest!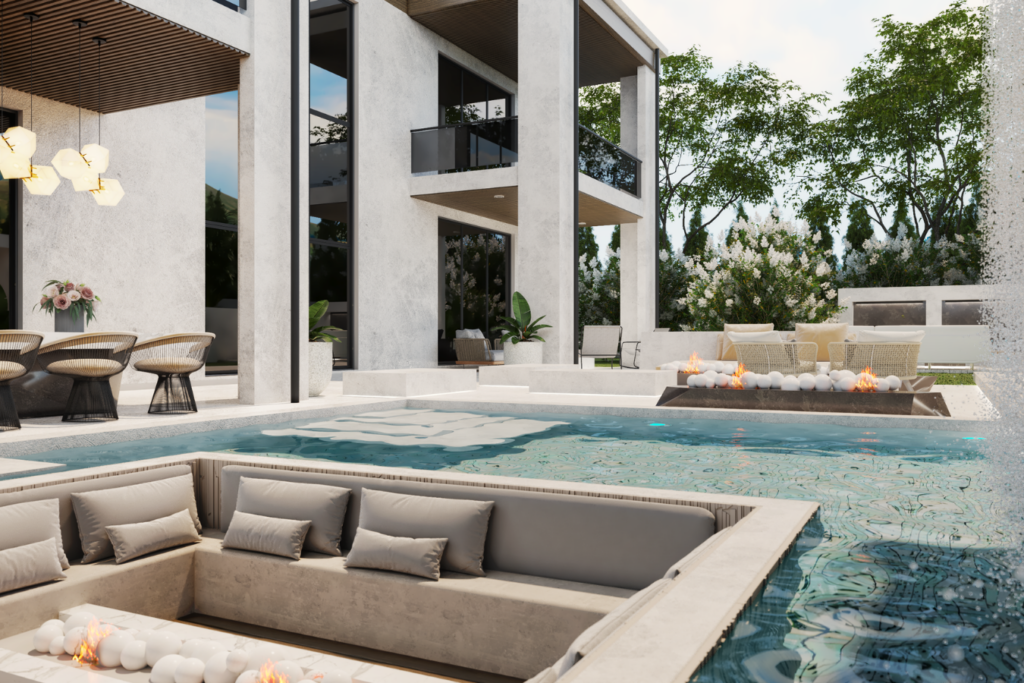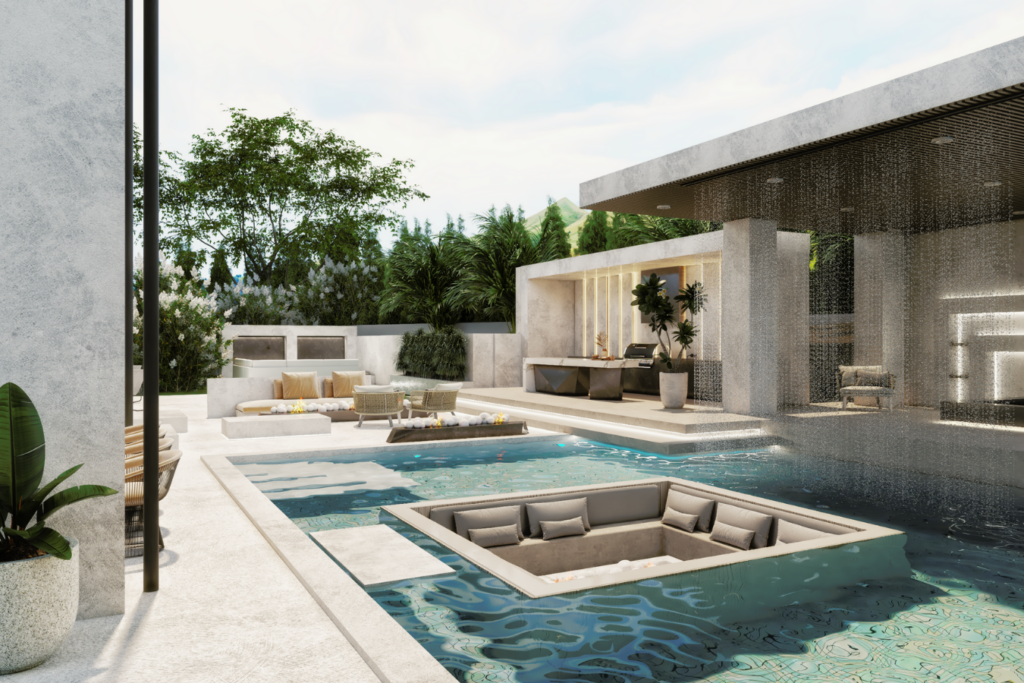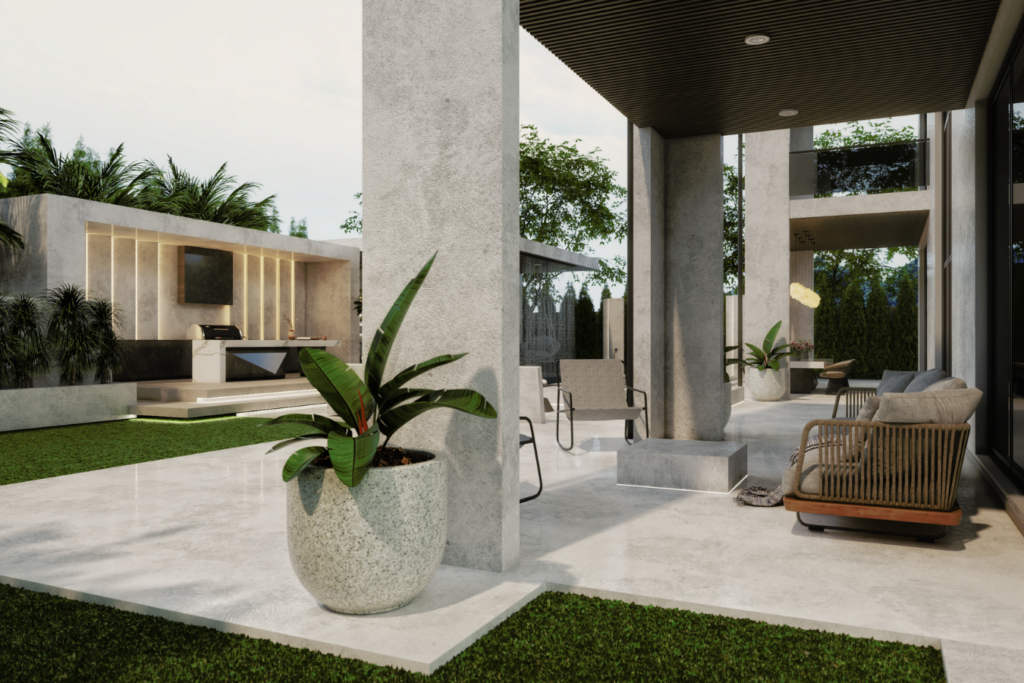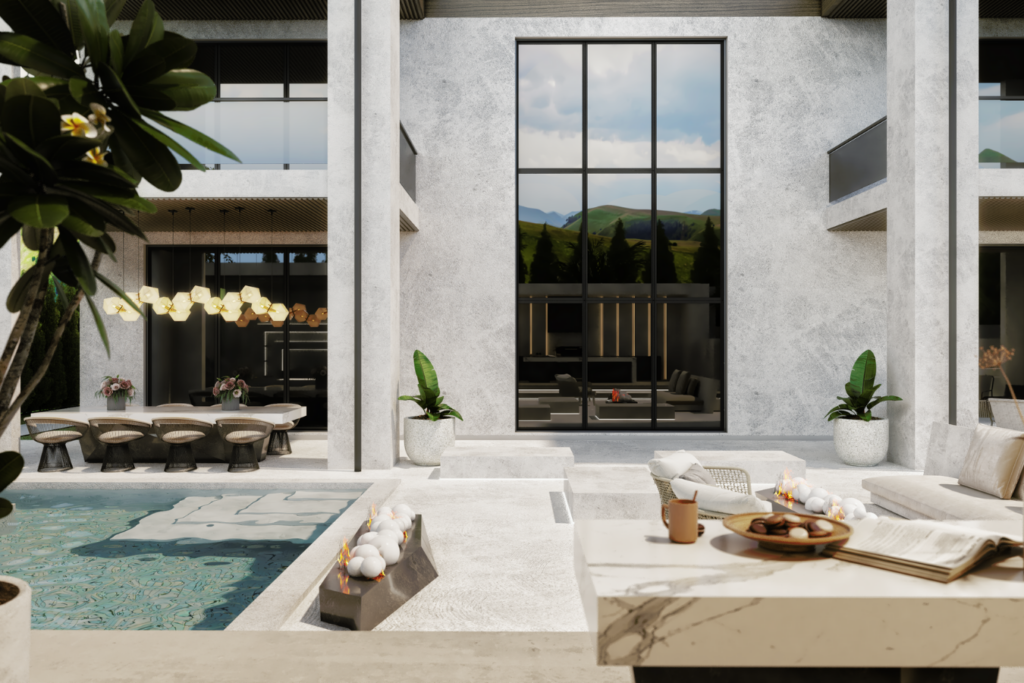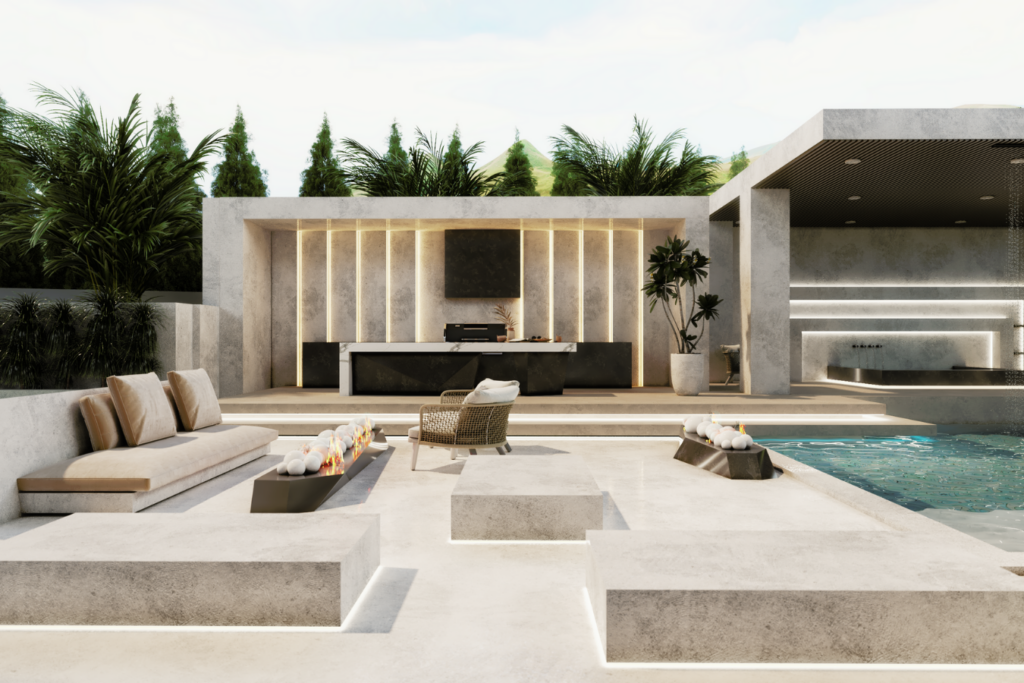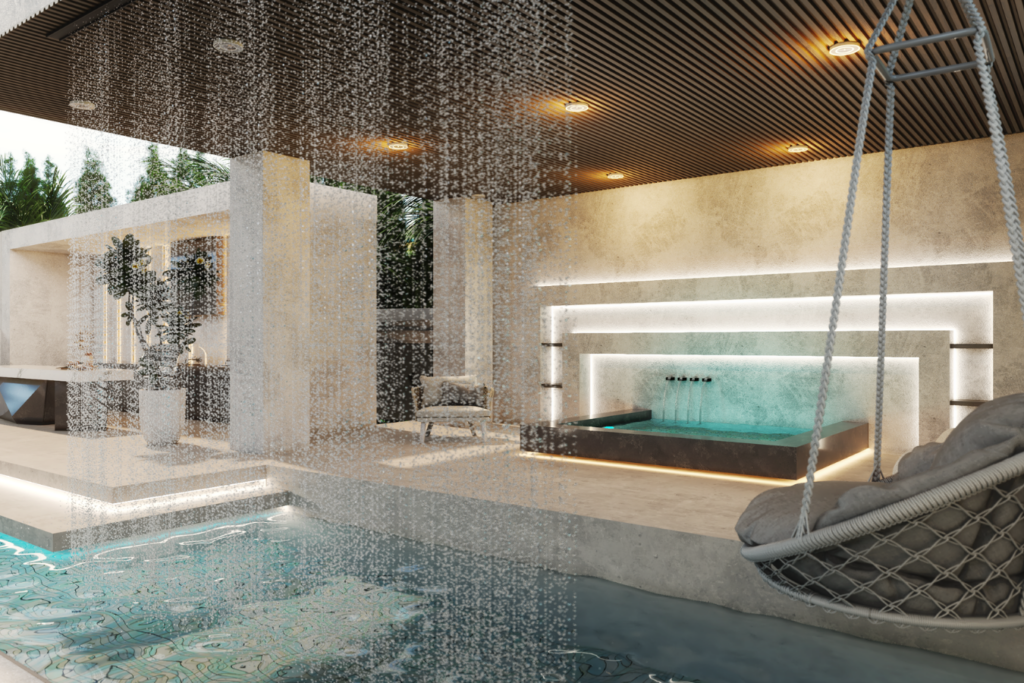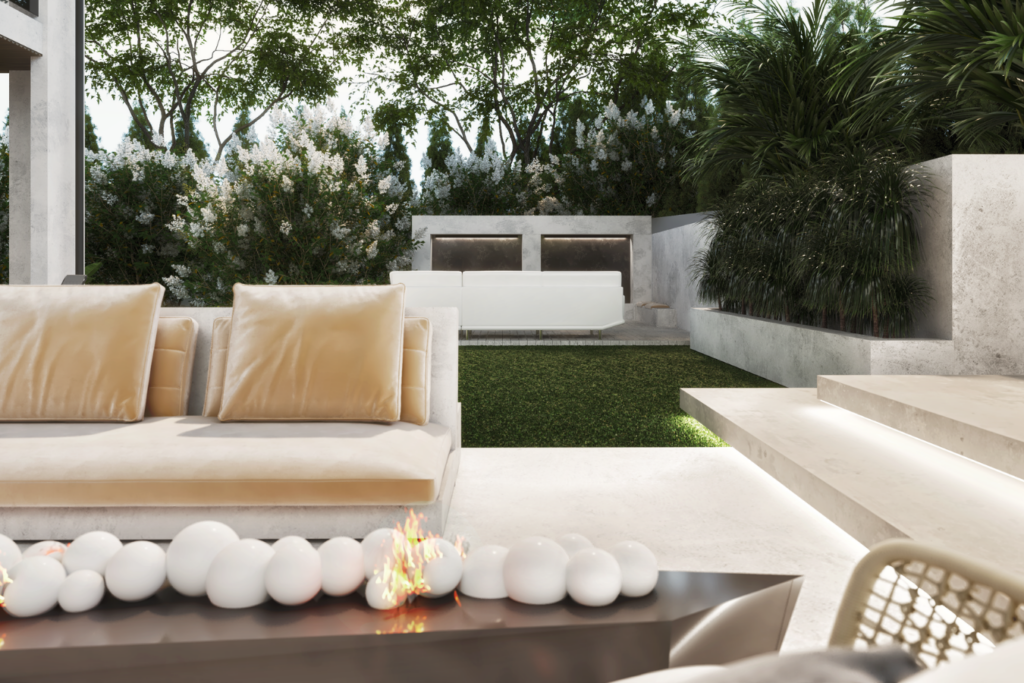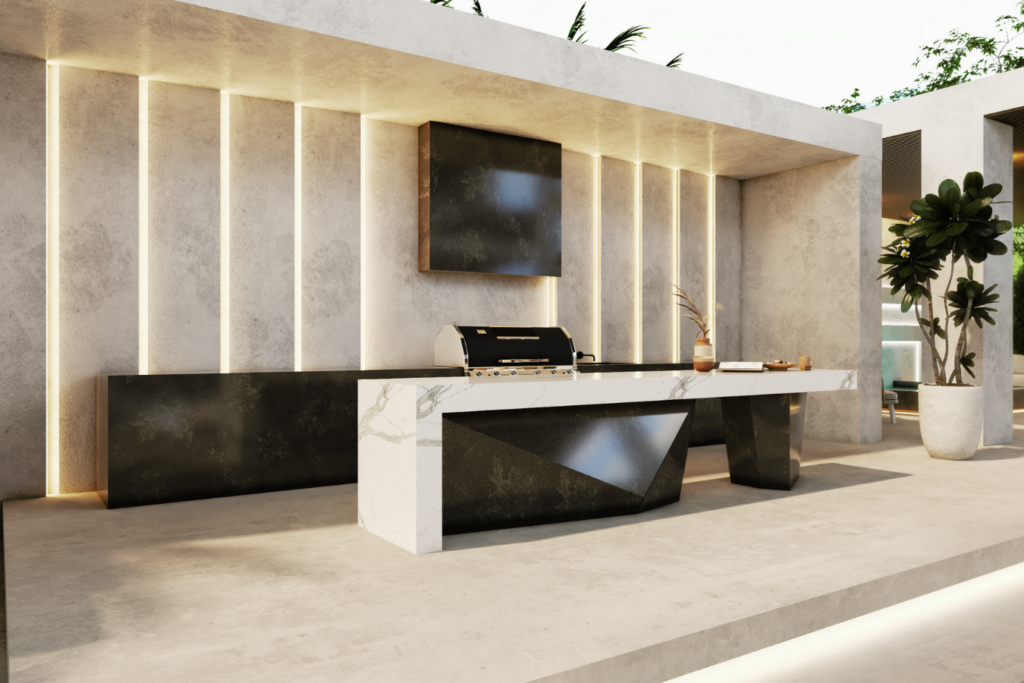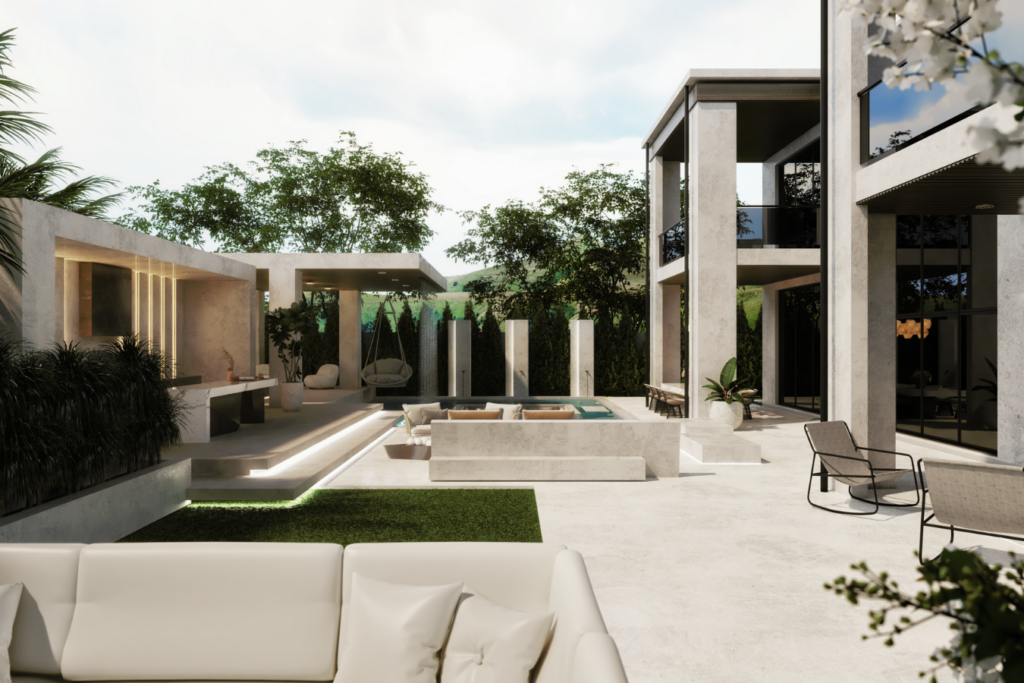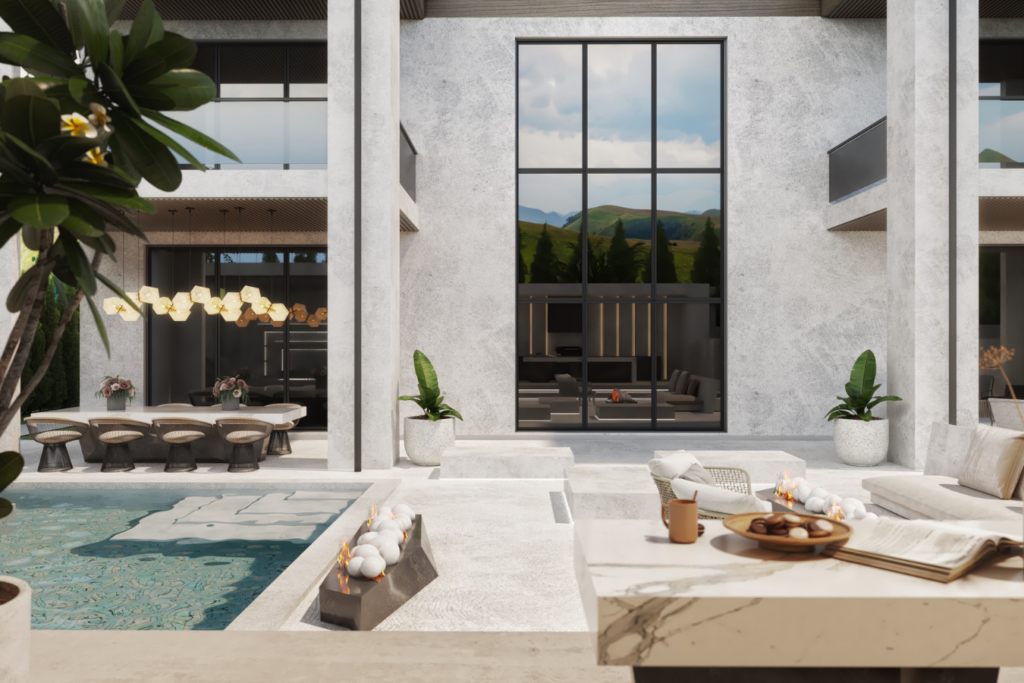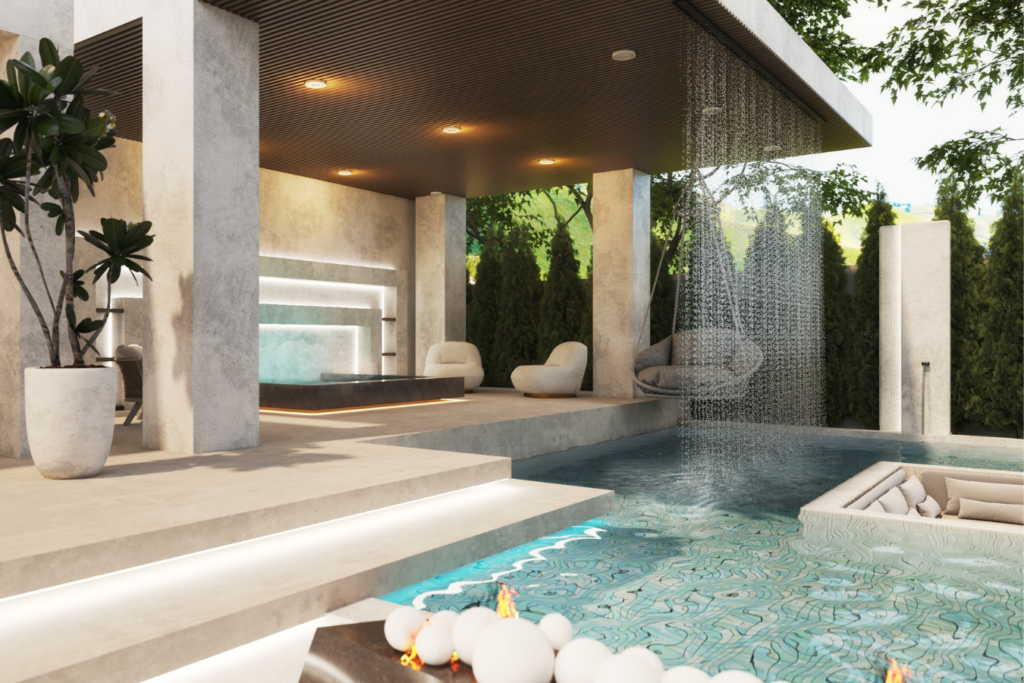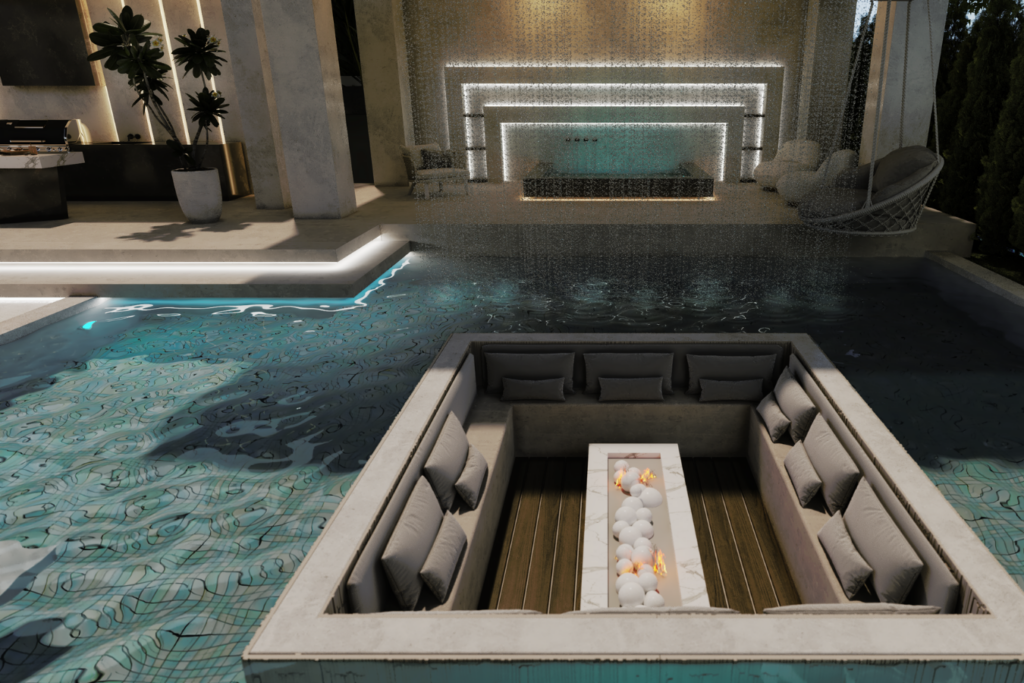 This breathtaking resort makes ultra-modern design look dreamy and inviting thanks to the natural elements, water features, and materials we created for the space.
An Elegant Private Resort With Ultra-Luxurious Features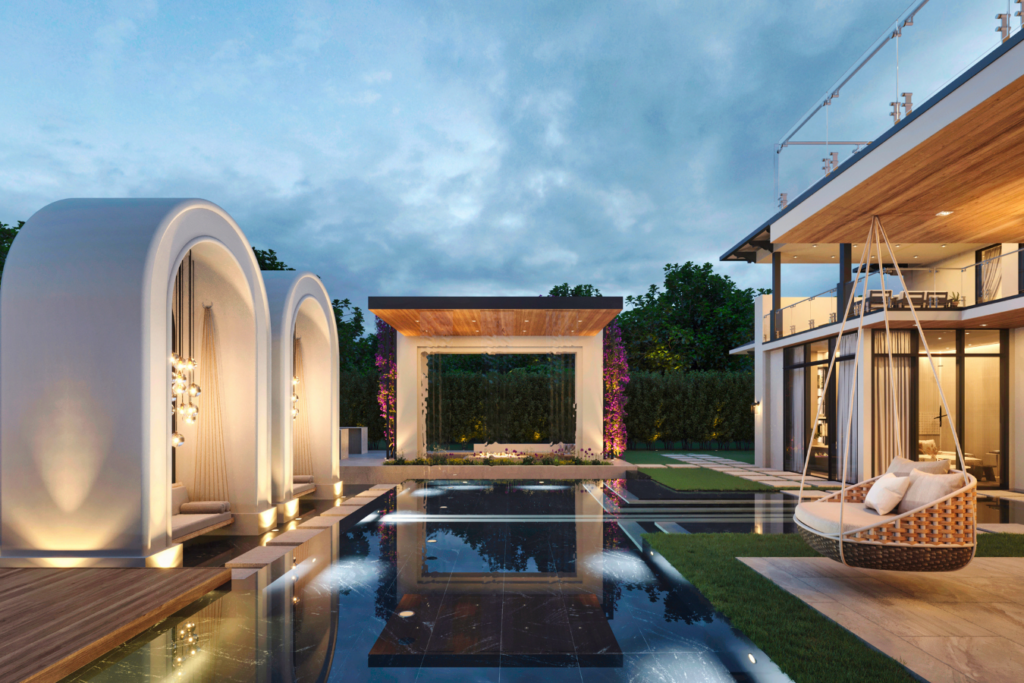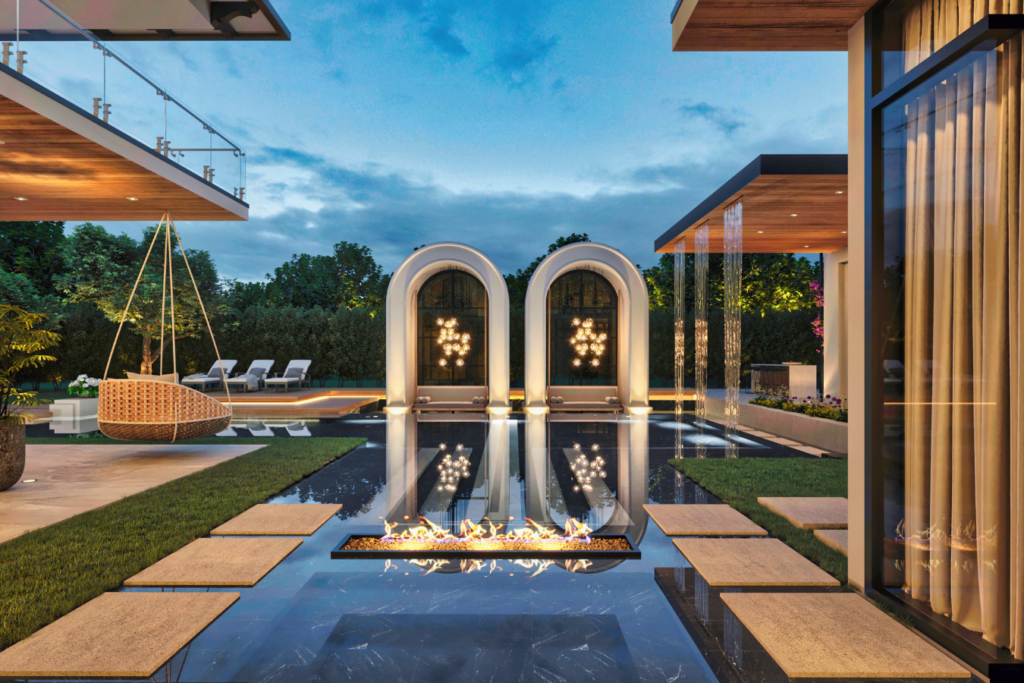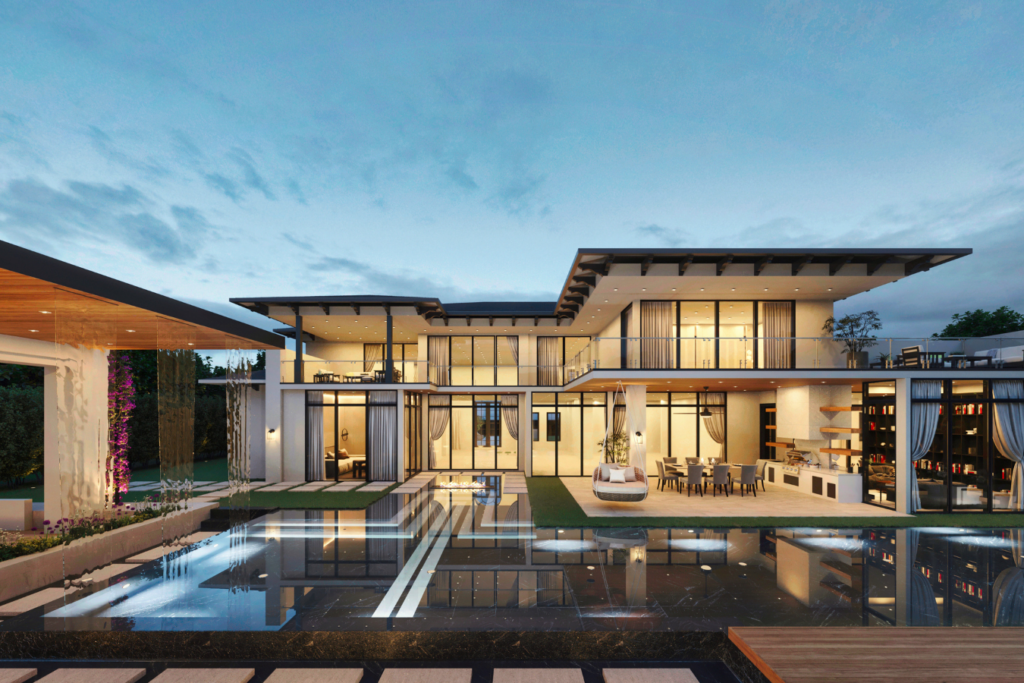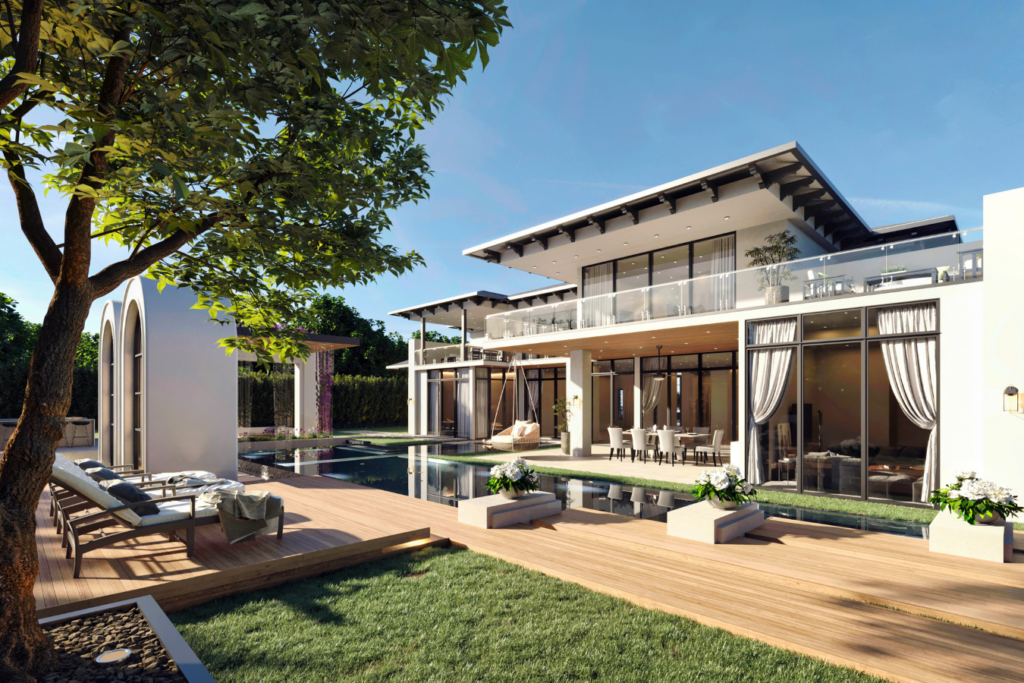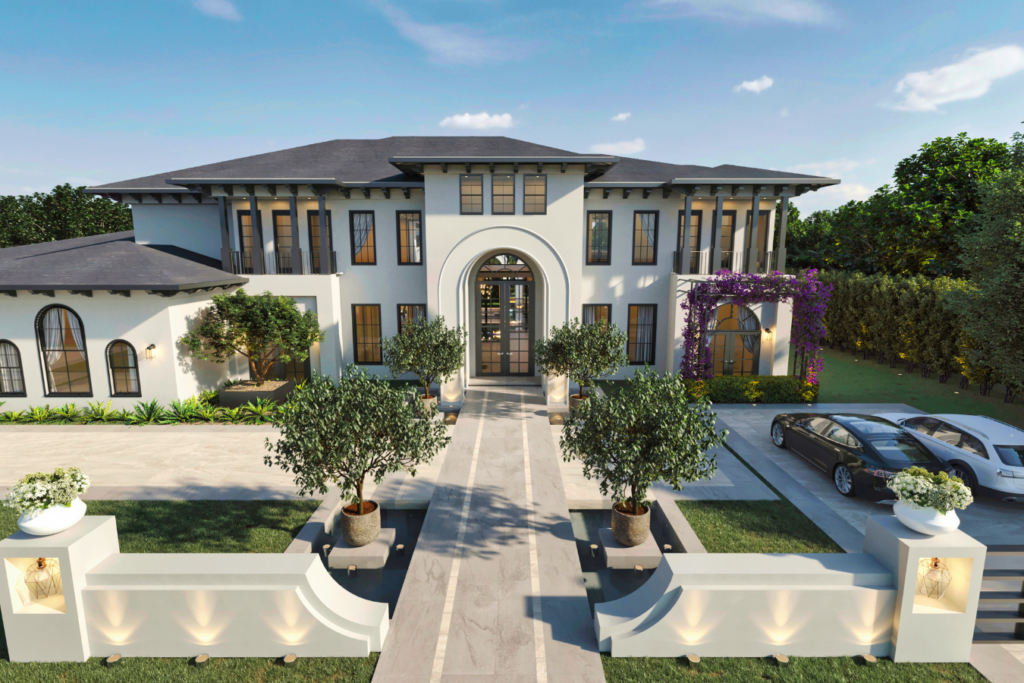 Our clients came to us wanting something that would look and feel lavish, with grand details and custom elements. The final design is unbelievably chic with statement arches and an entrance that makes you say 'wow.'
A 'Dream-Come-True' Exterior: Designing A Family-Friendly Private Resort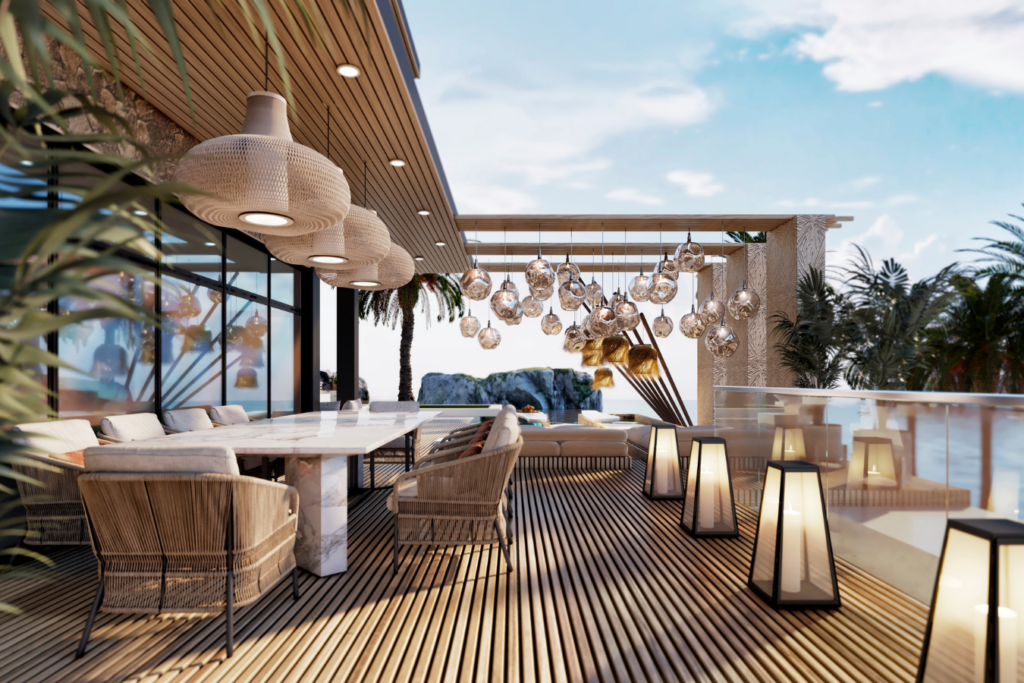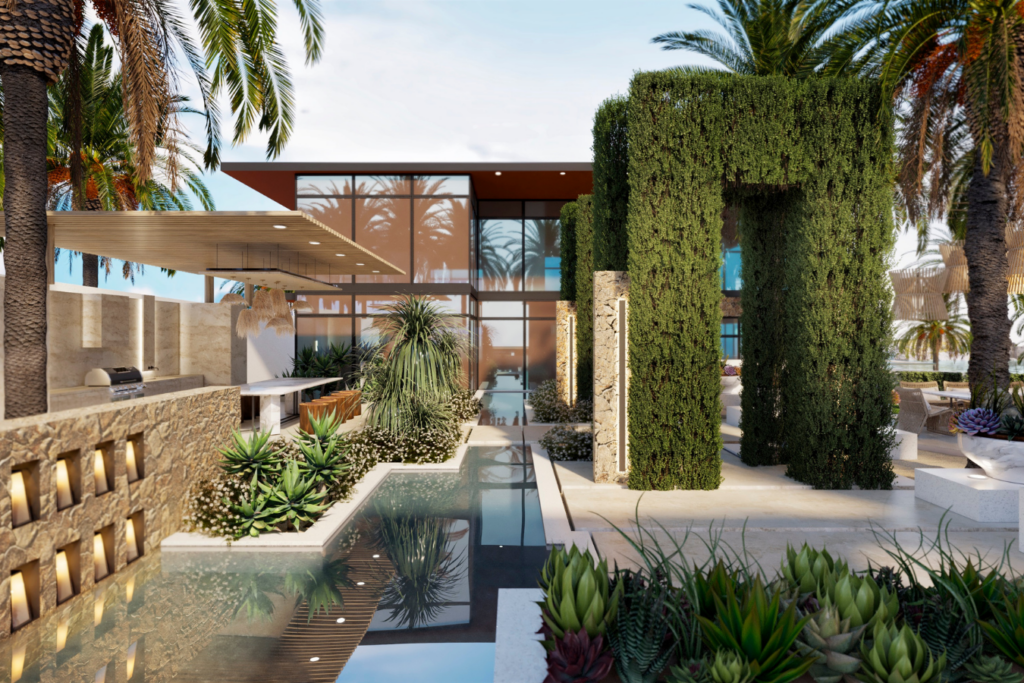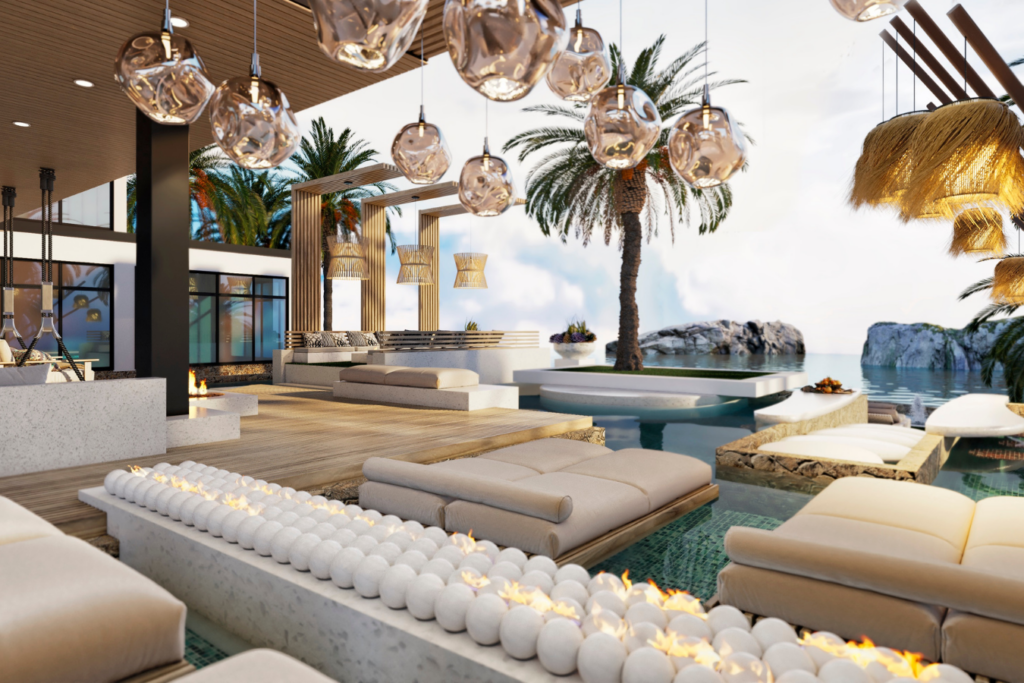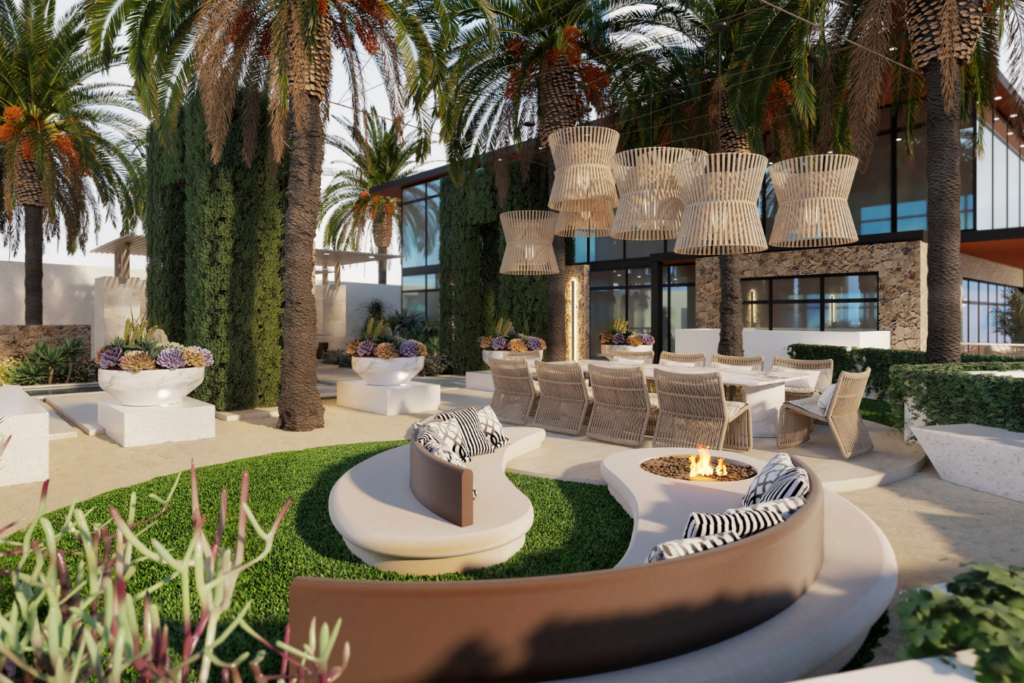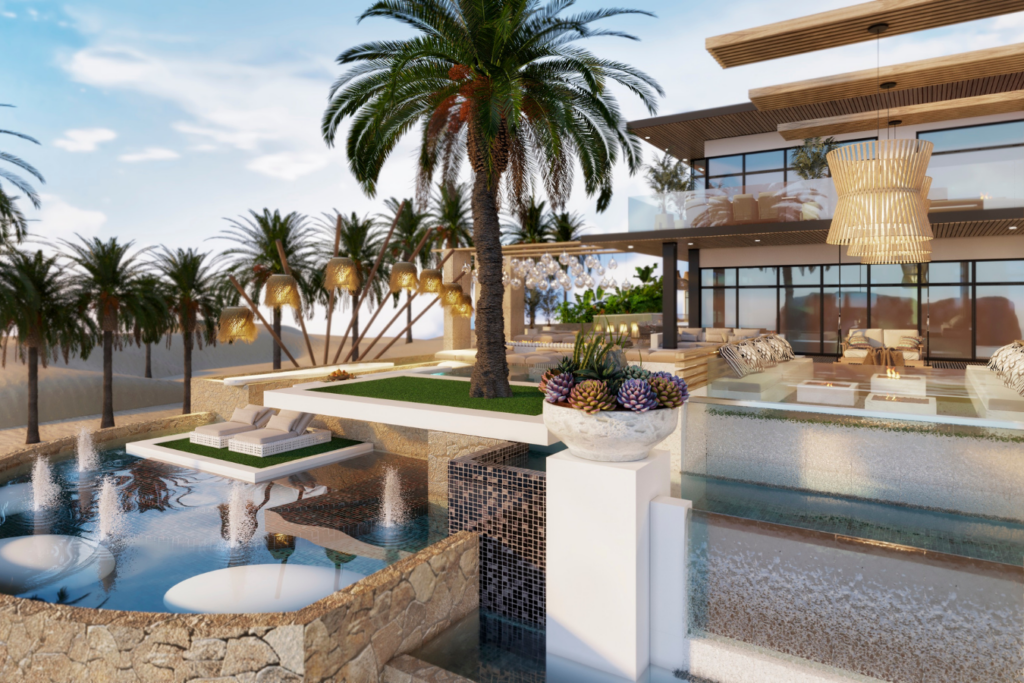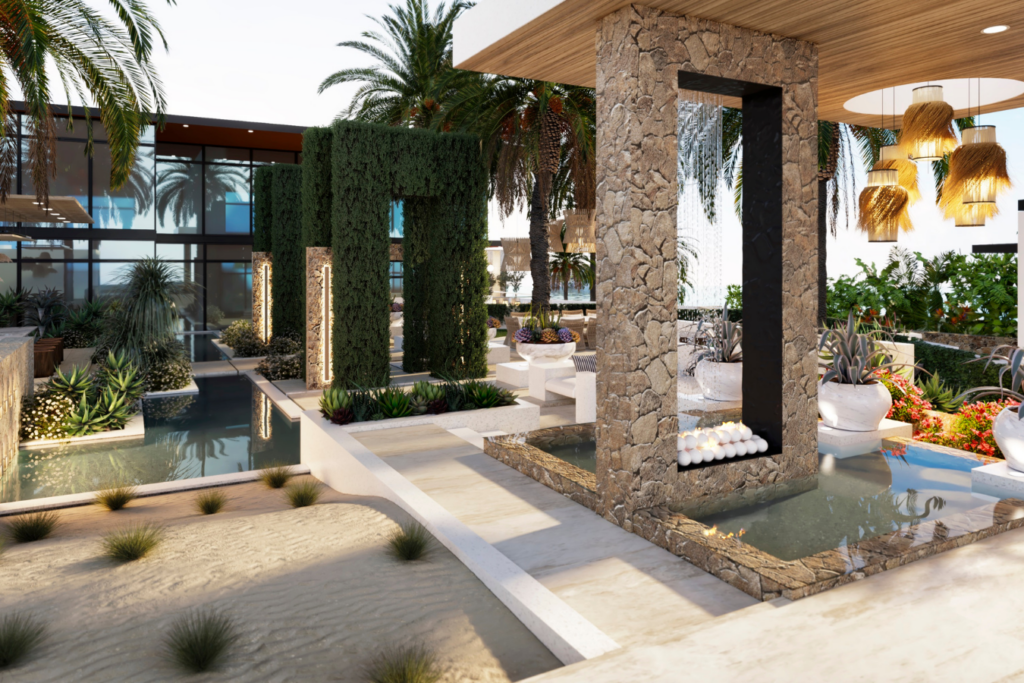 This lot has stunning views and a private beach on the ocean in Mexico—so we knew we needed to create something spectacular and worthy of this space. The finished design is family-friendly but seriously elegant and perfect for hosting our client's friends and family.
Be the first to see design reveals, get inspiration, and a behind-the-scenes look at our entire process delivered to your inbox each week.
A Zen Backyard With The 'Wow Factor' Our Client Wanted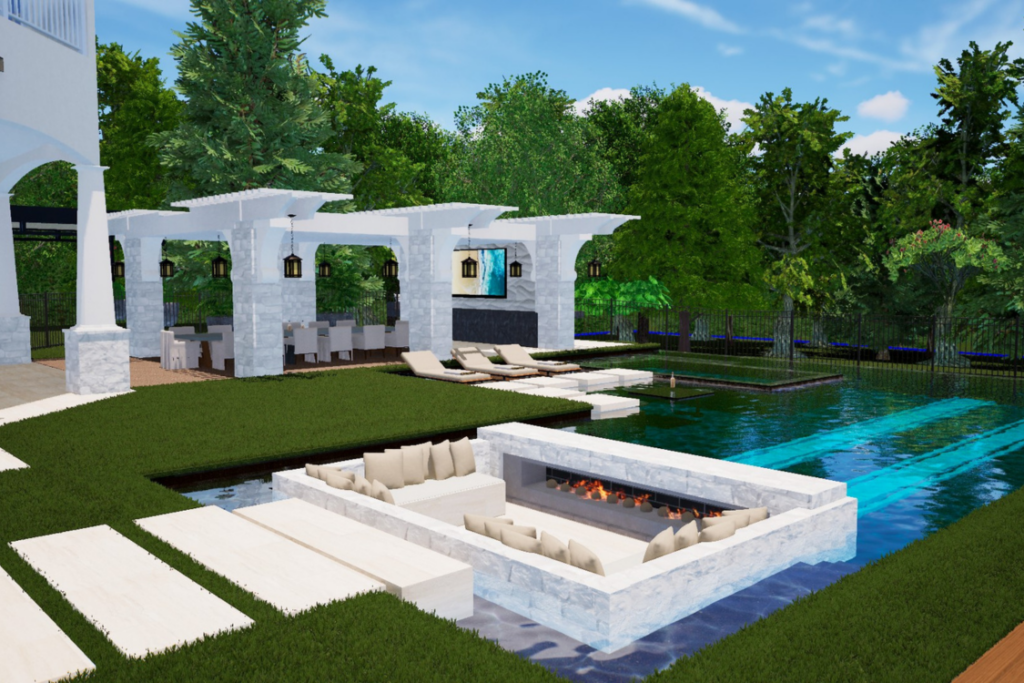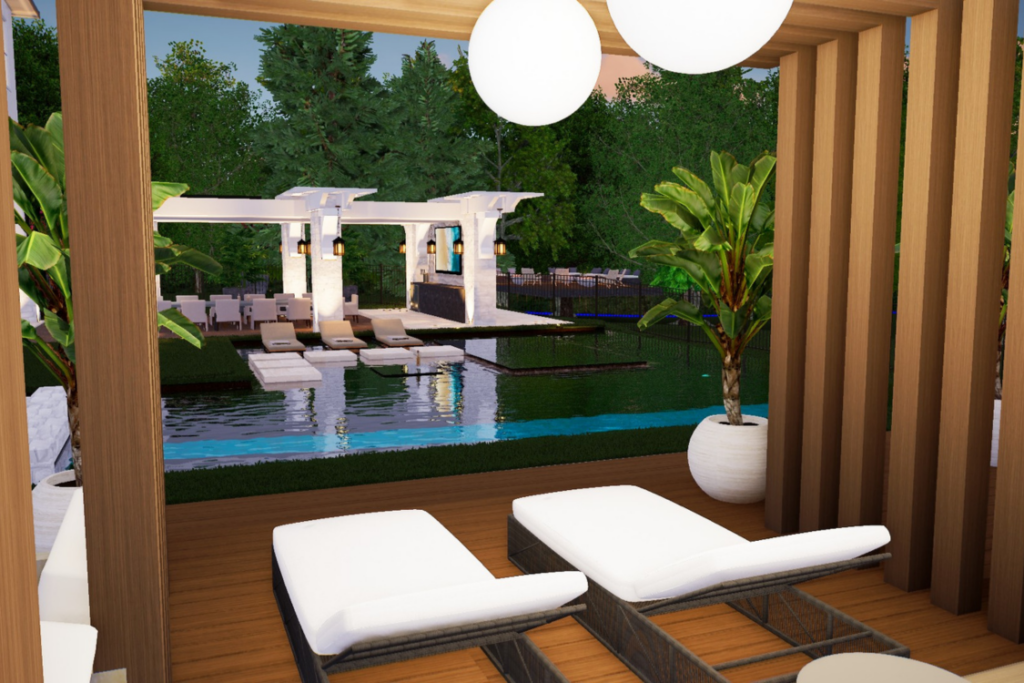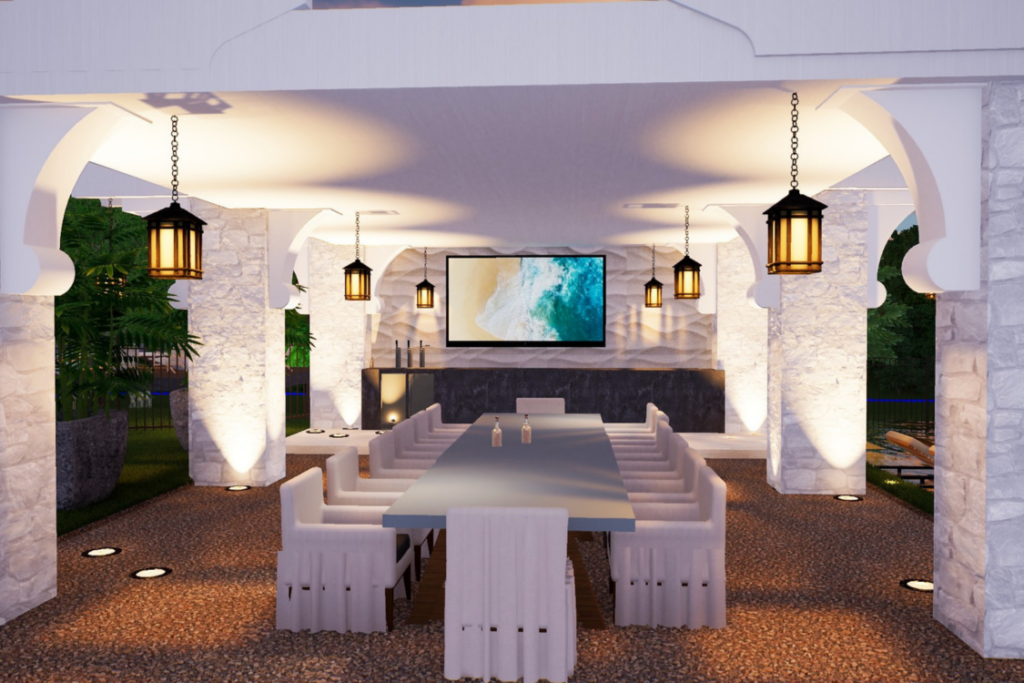 Classic meets modern in this 'wow factor' private resort. We added a little magic to this zen space with floating walkways and an unforgettable floating, sunken seating area. The result is a yard that is the ultimate place to escape to.
Minimalist Design With Ultra-Luxe Details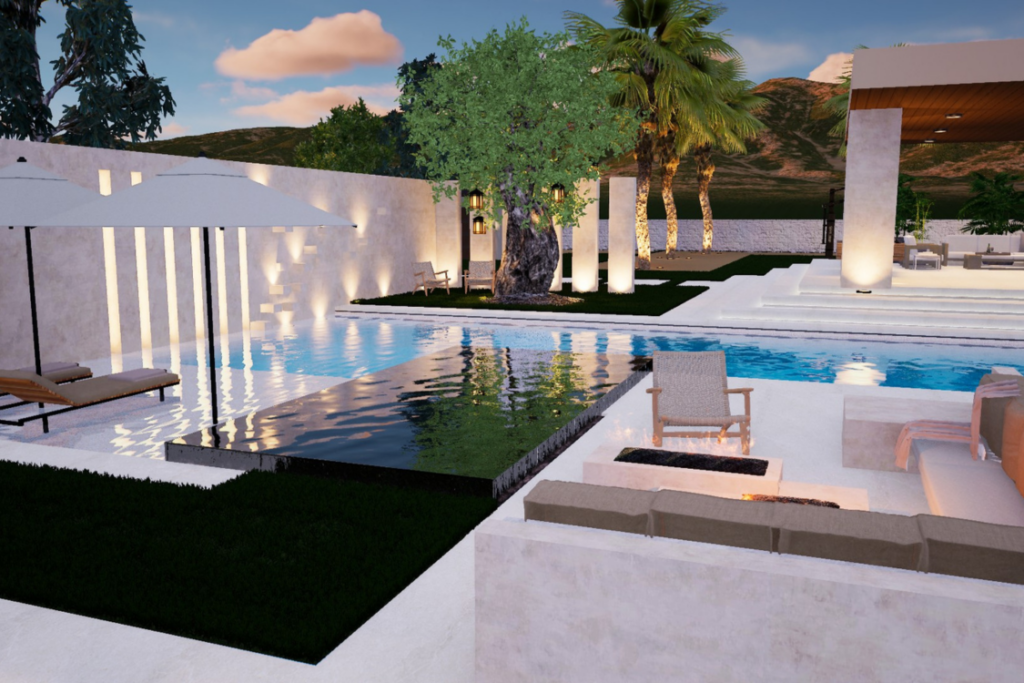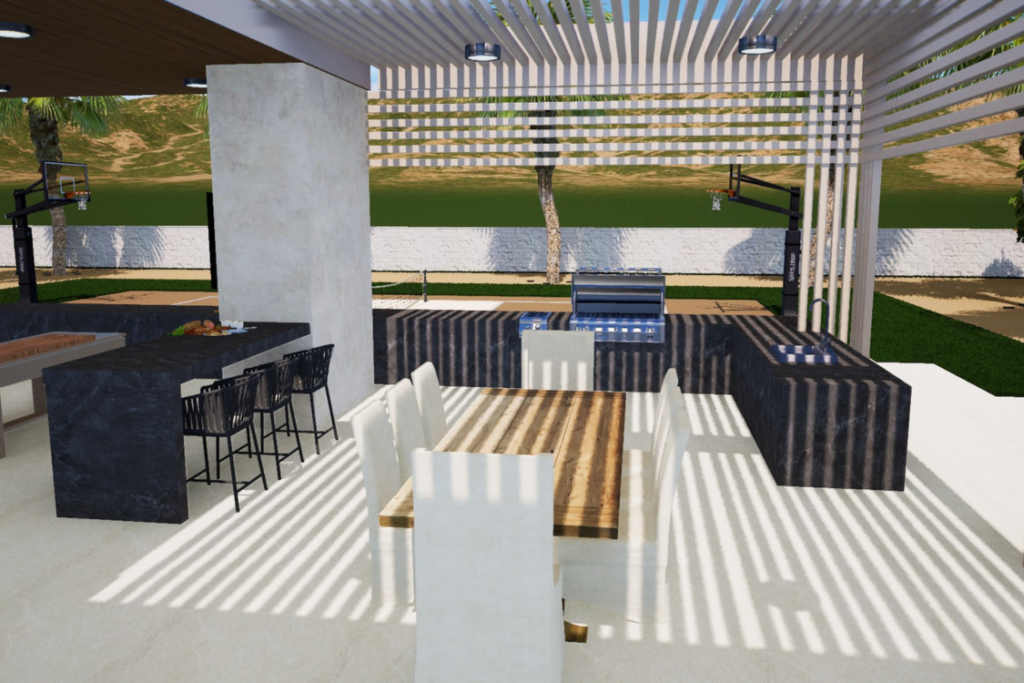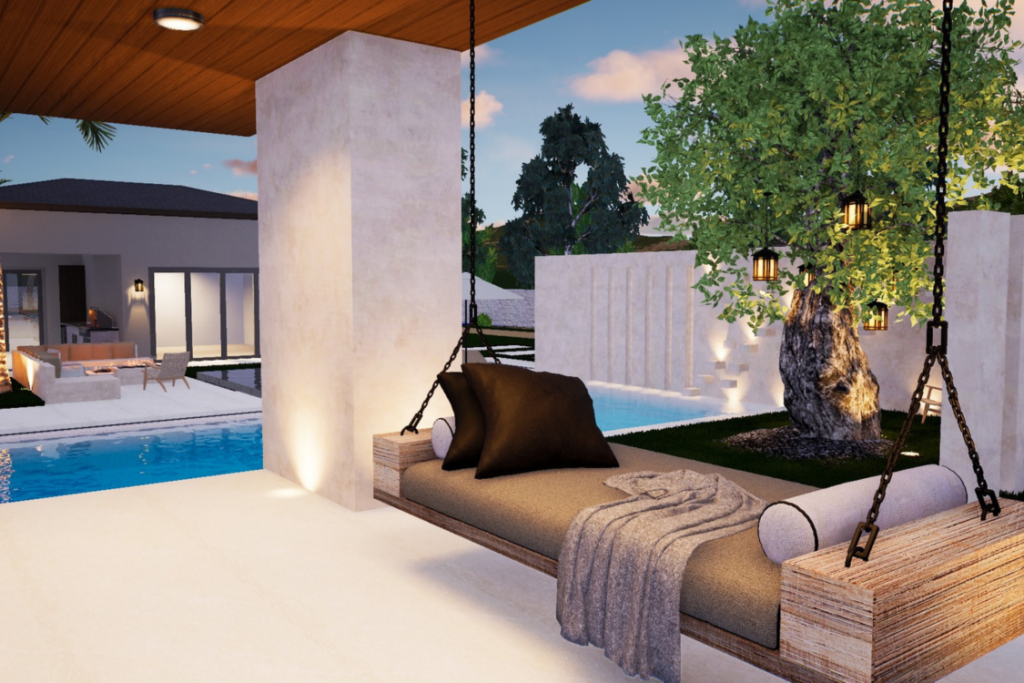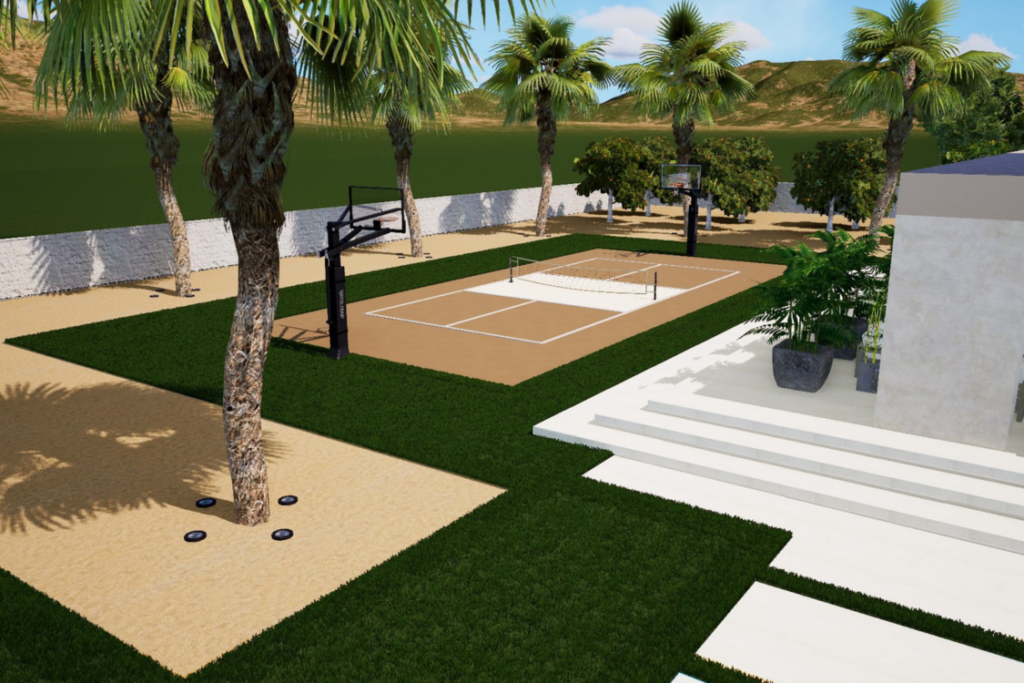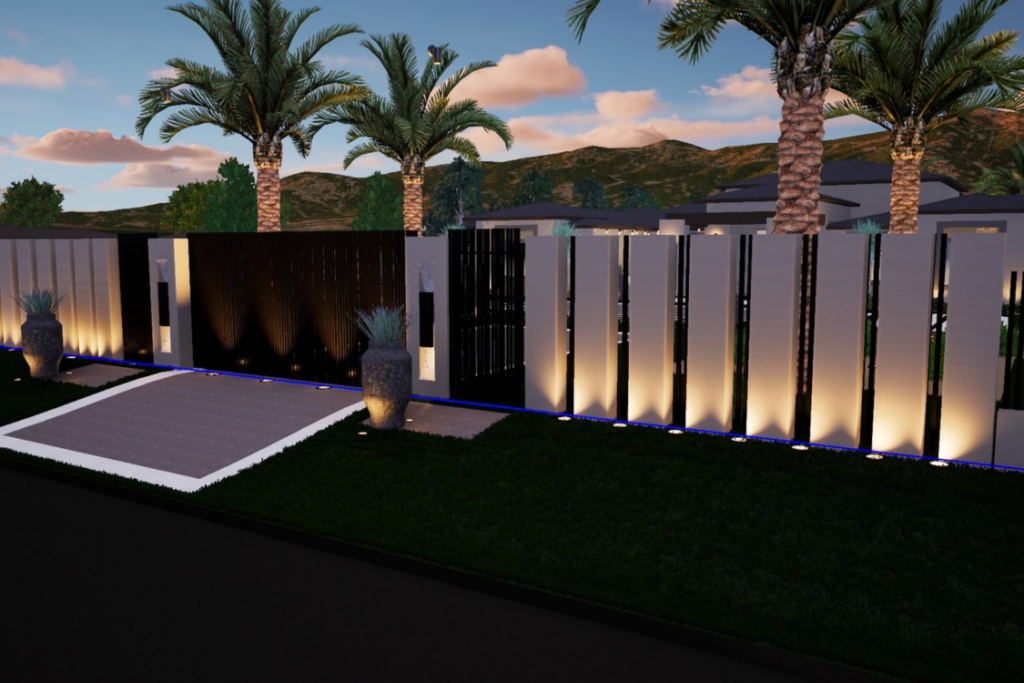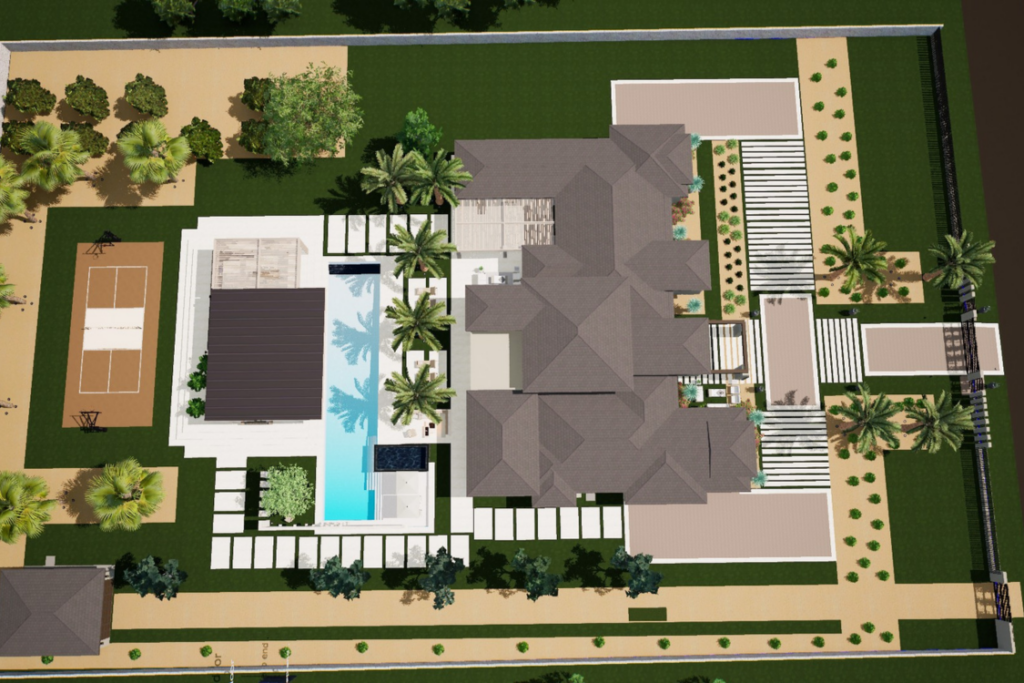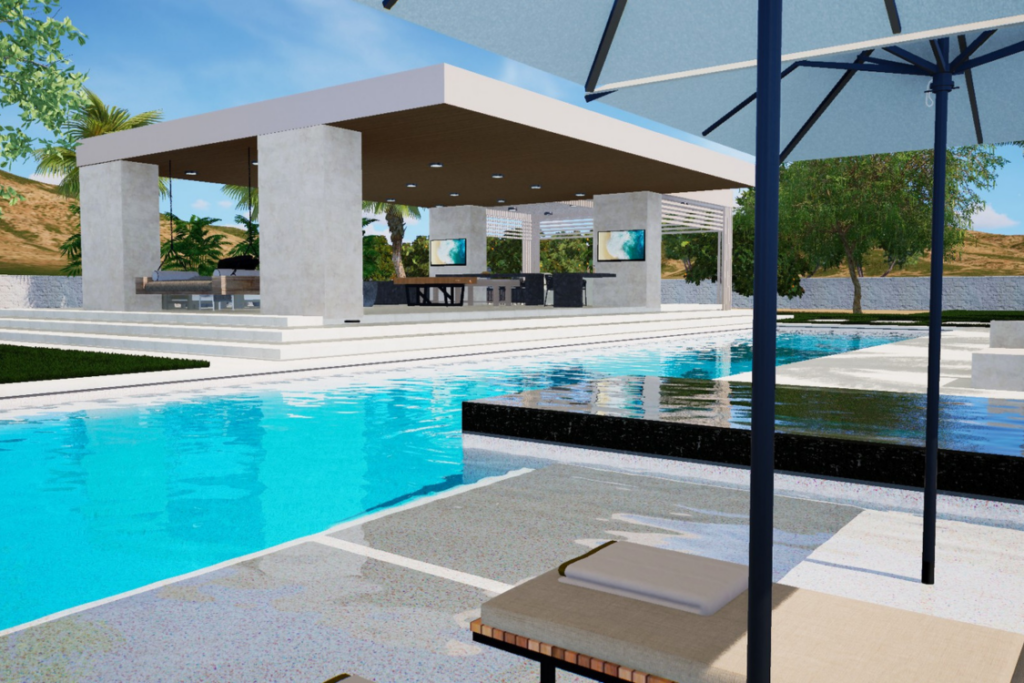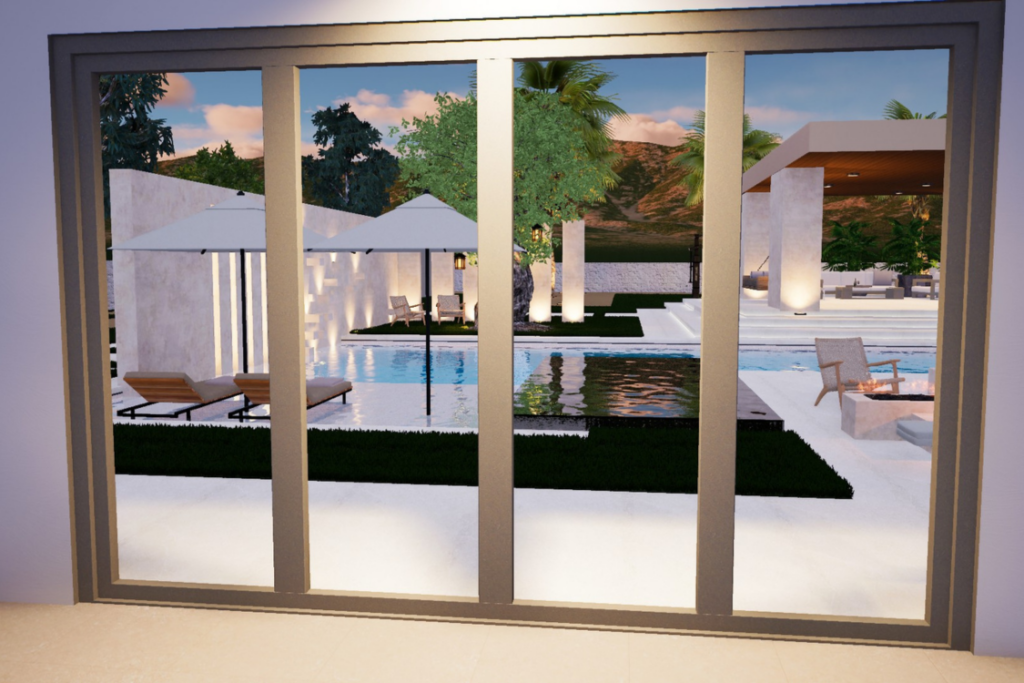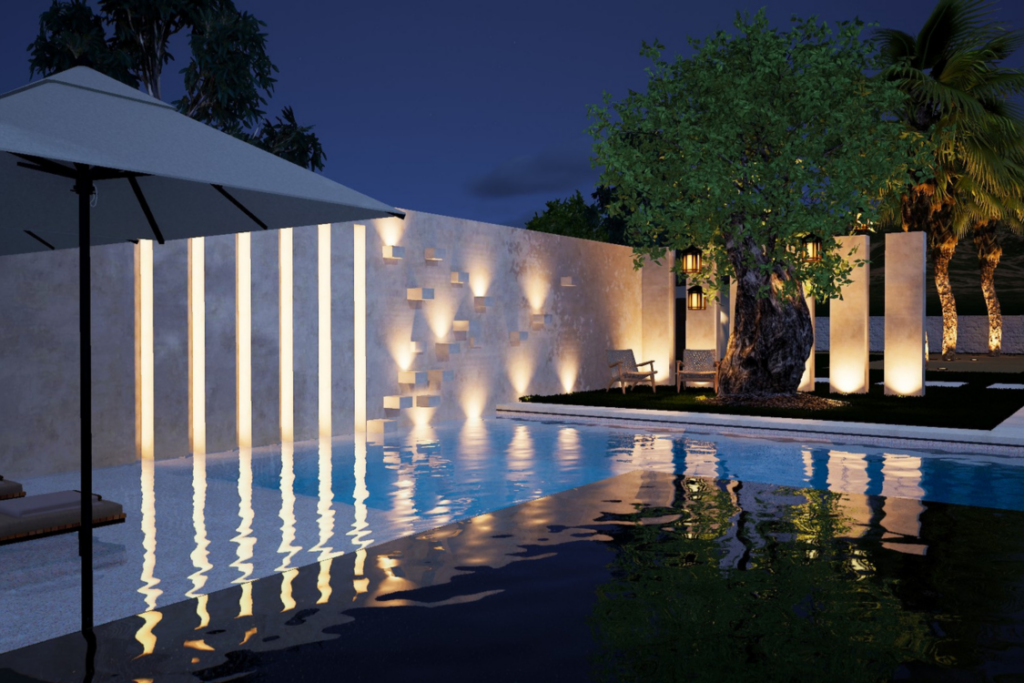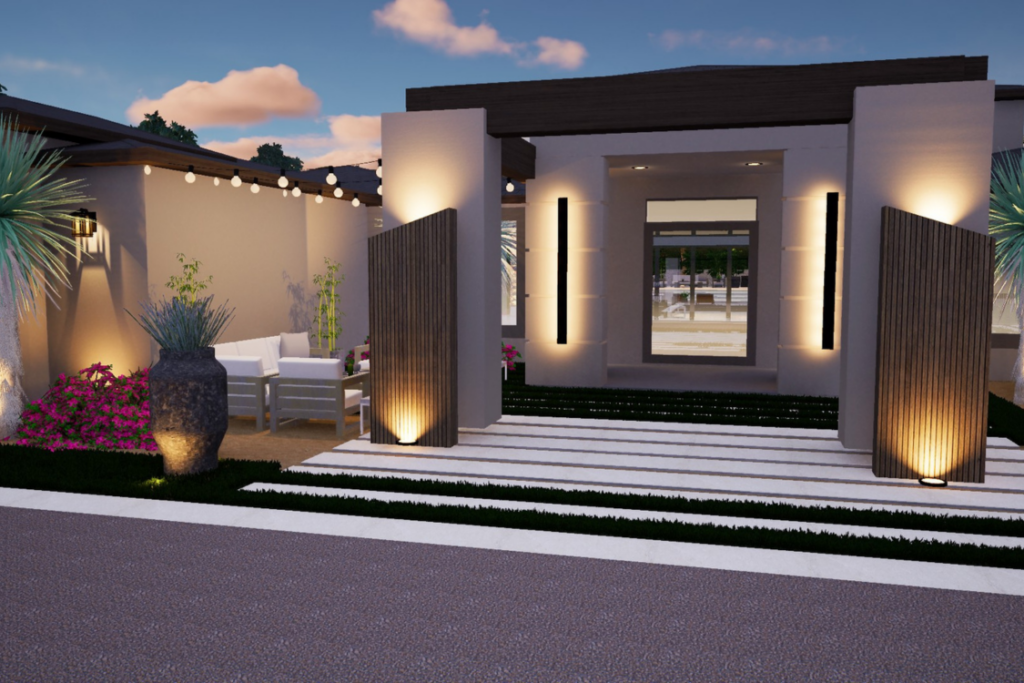 Our clients wanted a minimalist, modern private getaway and our design is exactly that. The yard is filled with ultra-luxe details, but the color palette and material selection give it that Zen, relaxing feeling our clients were looking for.
A Custom Feature-Filled Private Resort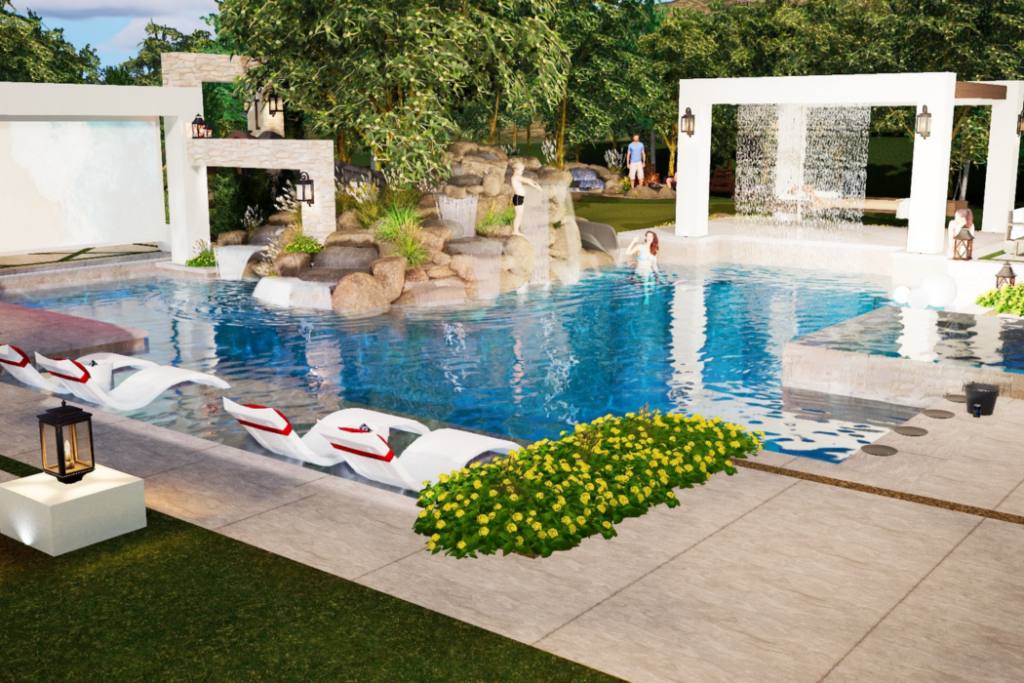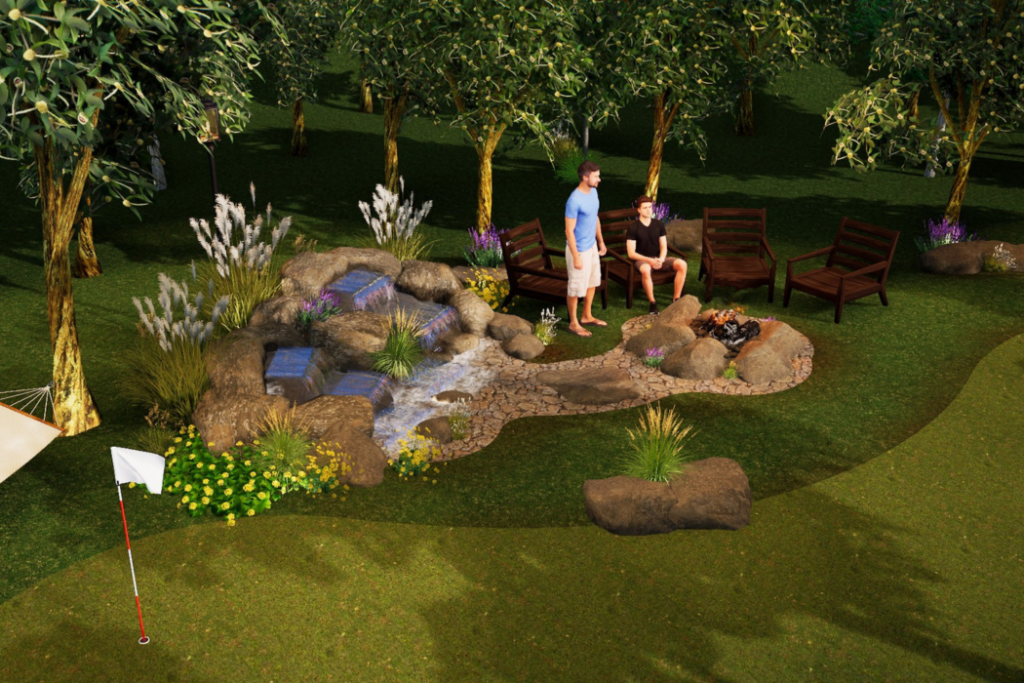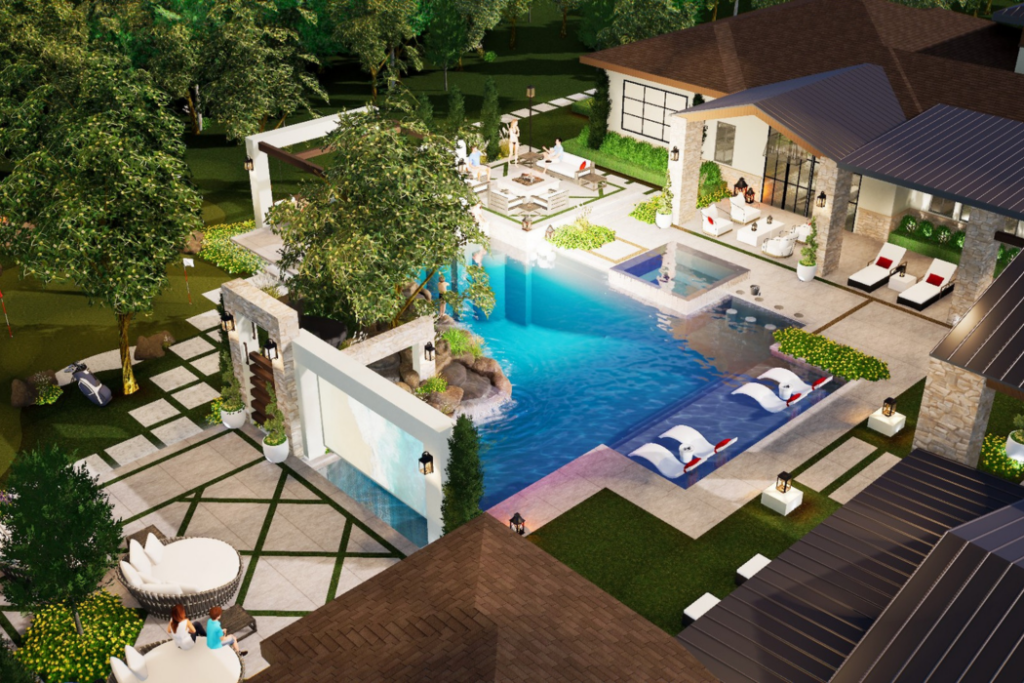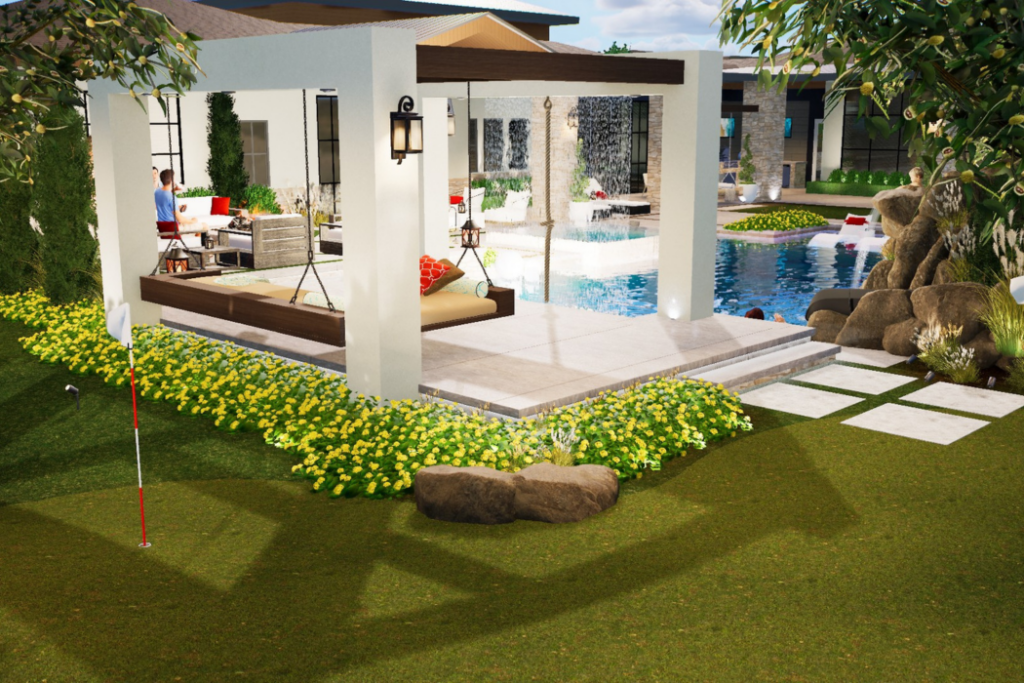 This playful space is full of custom details that make it the ultimate backyard private resort. Whether you're in the mood to lounge poolside, or you want a little fun and adventure, this design has a little bit of everything for the entire family to enjoy.
READY TO TRANSFORM YOUR YARD? 
Here's How To Get Started: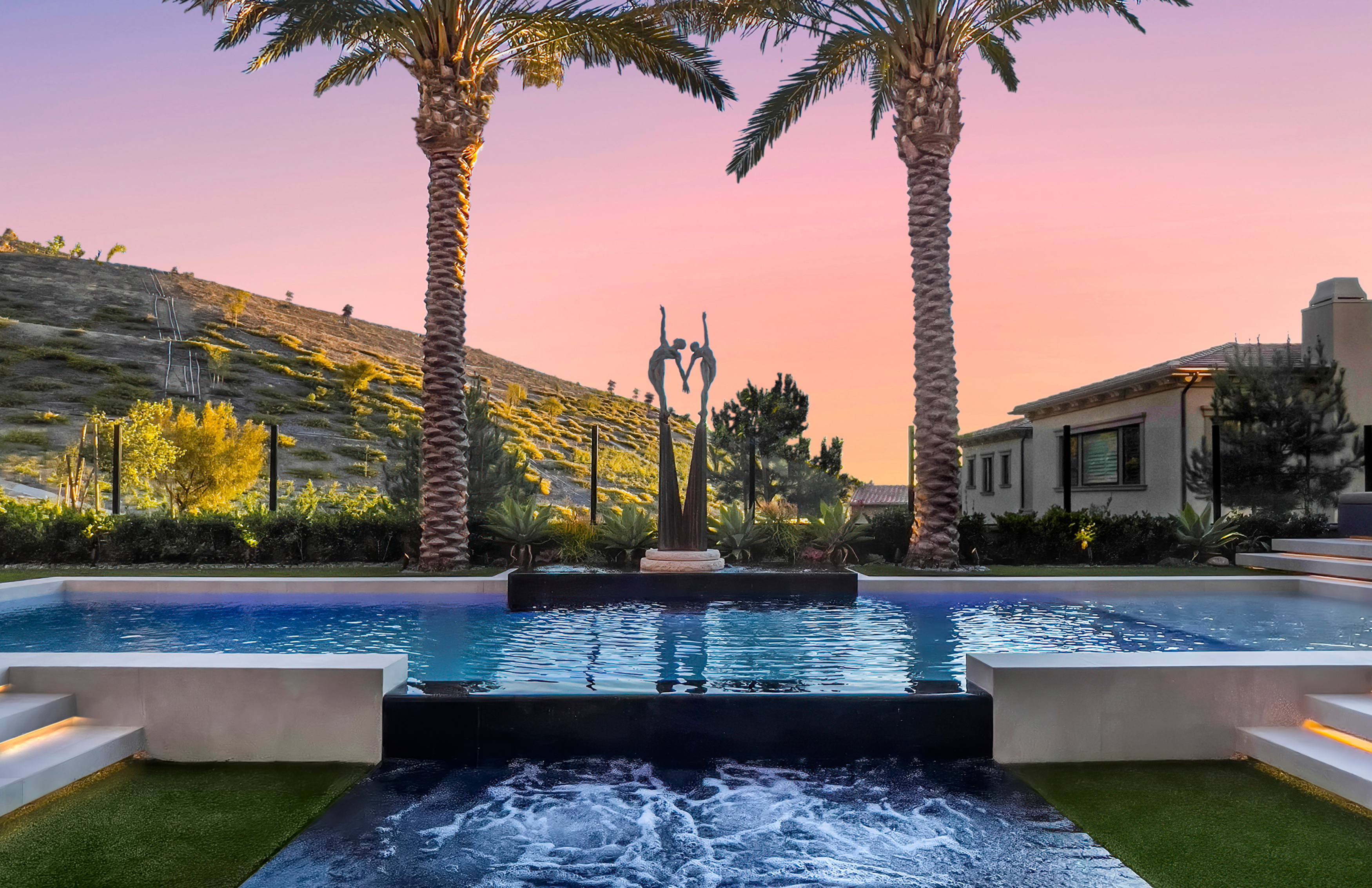 You can take your yard from standard to unforgettable with the right design and we can't wait to explore the potential in your outdoor space. Click the button below to book a FREE Discovery Call with our team to get started.