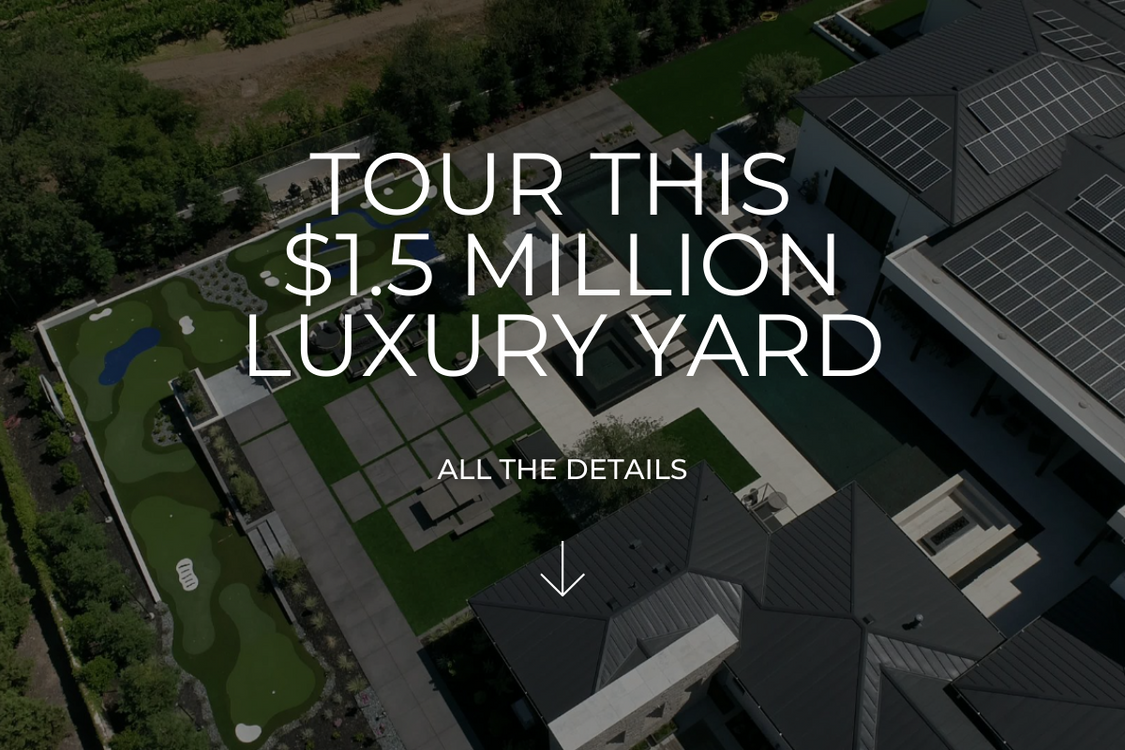 Ever wondered what a $1.5 million backyard looks like?
This home is located in Granite Bay, CA and it's packed with luxury features & some of the coolest design elements we've eve added to a yard like:
✅ The insane pool (it's 100+ ft 🤯)
✅ Sunken fire pit (perfect for late-night lounging 🔥)
✅ Floating walkway (you CAN walk on water in this yard 💧)
✅ A 9-hole putting green (more like a whole backyard golf course🏌️‍♂️)
✅ The secret hidden second POOL (as if the huge pool isn't cool enough 👀)
Keep scrolling for all the details.
And don't worry if you don't have a $1 million+ budget. Whether you have $200K, $500K, or $1 million, we are here to design the luxury exterior you've always dreamed of. Click here to get started or click the button below.
READY TO TRANSFORM YOUR YARD? 
Here's How To Get Started:
Sign up for the Foxterra Design newsletter for weekly design inspiration, the latest exterior trends, and resources to help you create a yard you never want to leave.