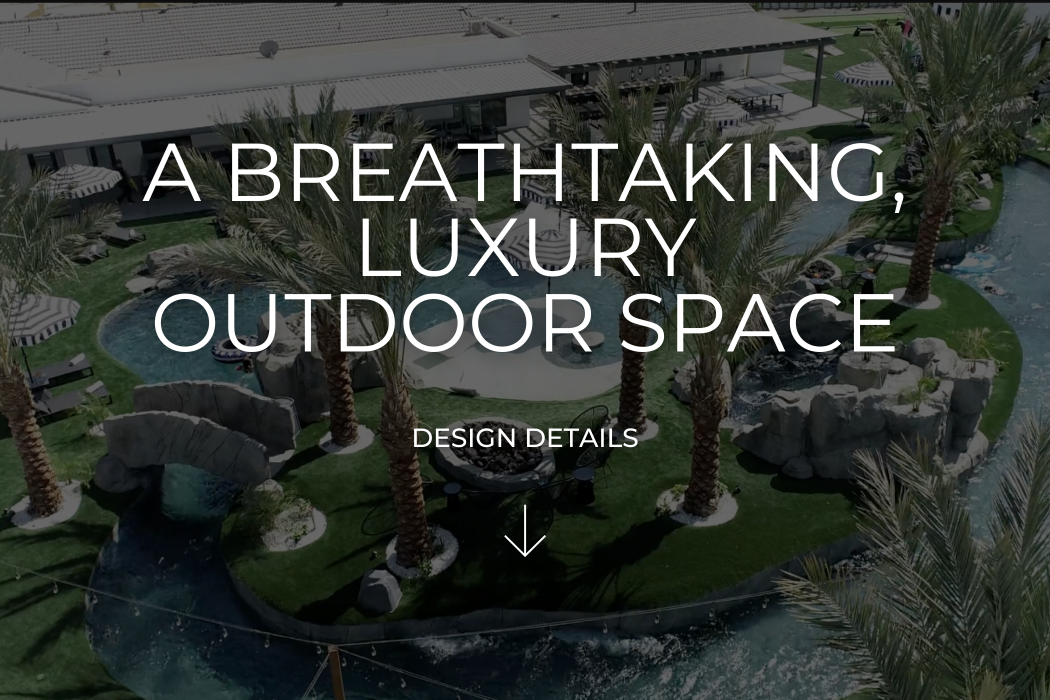 Picture this… 
 
Every time you step outside, you're completely transported and it feels like you're on vacation.  
 
Maybe you…  
 
📖 Curl up with a book on one of the many lounge areas in your unforgettable yard. You can't decide…daybed or lounger?   
 
🍹Swim up to the poolside bar to unwind with a glass of champagne or a refreshing smoothie.  
 
💦‍ ️Let all your stress melt away while you soak in the most luxurious spa you've ever seen and enjoy the gentle sound of the nearby water curtain.  
 
🍗 Host epic pool parties in your backyard resort and BBQ's your family and friends will be talking about for the entire summer.  
 
🔥 Toast marshmallows and enjoy the warm ambiance and flickering flames of your fire while you lounge in a cozy sunken seating area.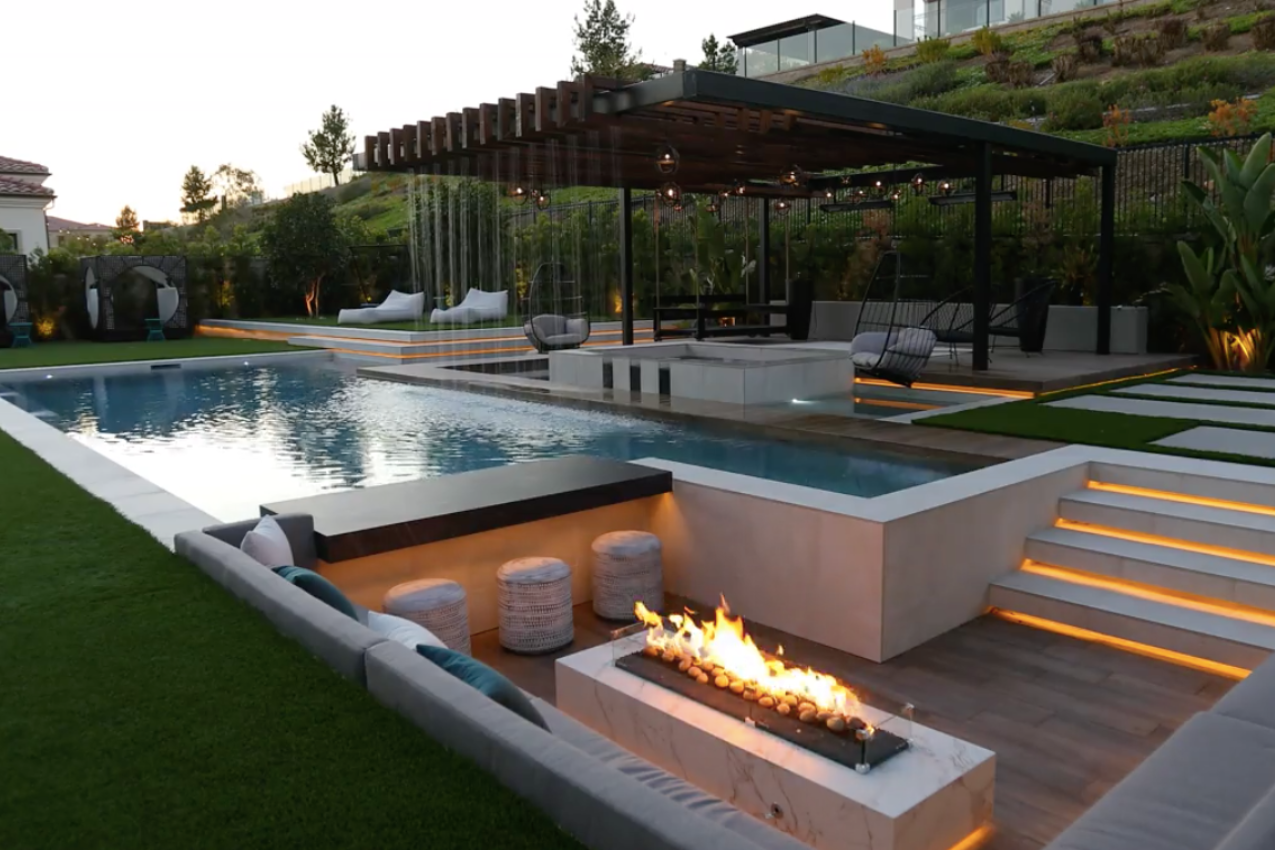 Wish this was your reality?   
 
Then, you have to check out one of our latest designs. It's a Bali-inspired backyard resort that is so serene, you can't help but relax.  
 
Keep scrolling for all the design details. 
Ready to transform your yard into a private resort? Click the button below to fill out a design inquiry and schedule a free consultation call to talk to one of our designers about making over your outdoor space.
Here's an overview of the yard 👇
Click the button below to…

👉  Fill out a design inquiry & tell us a little bit about your future project.

👉  Schedule your free consultation call with our team

👉  To get started on your dream yard