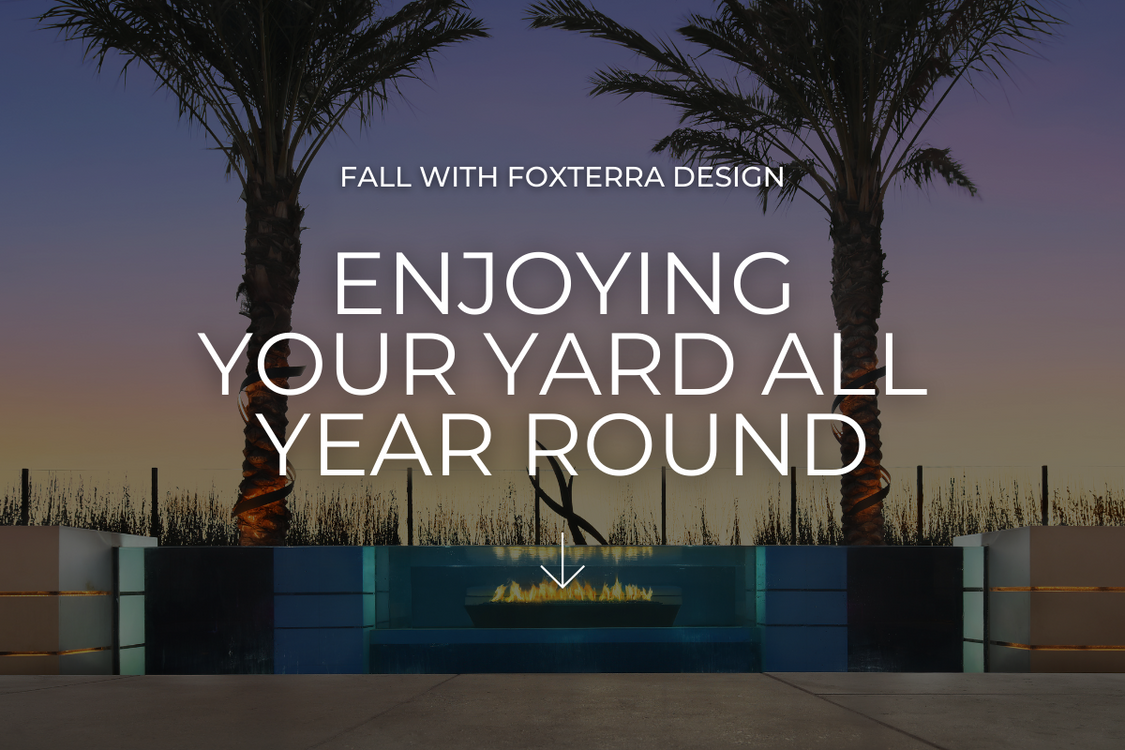 Summer's officially over.

But for our clients, Pumpkin Spice season doesn't have to be spent indoors…

Because they have an outdoor space they can enjoy all year.

Here's how they're using their yards this fall ↓

PS, Don't wait until next year to get your dream yard! Schedule your free design consultation with your team today! Click the button below to get started.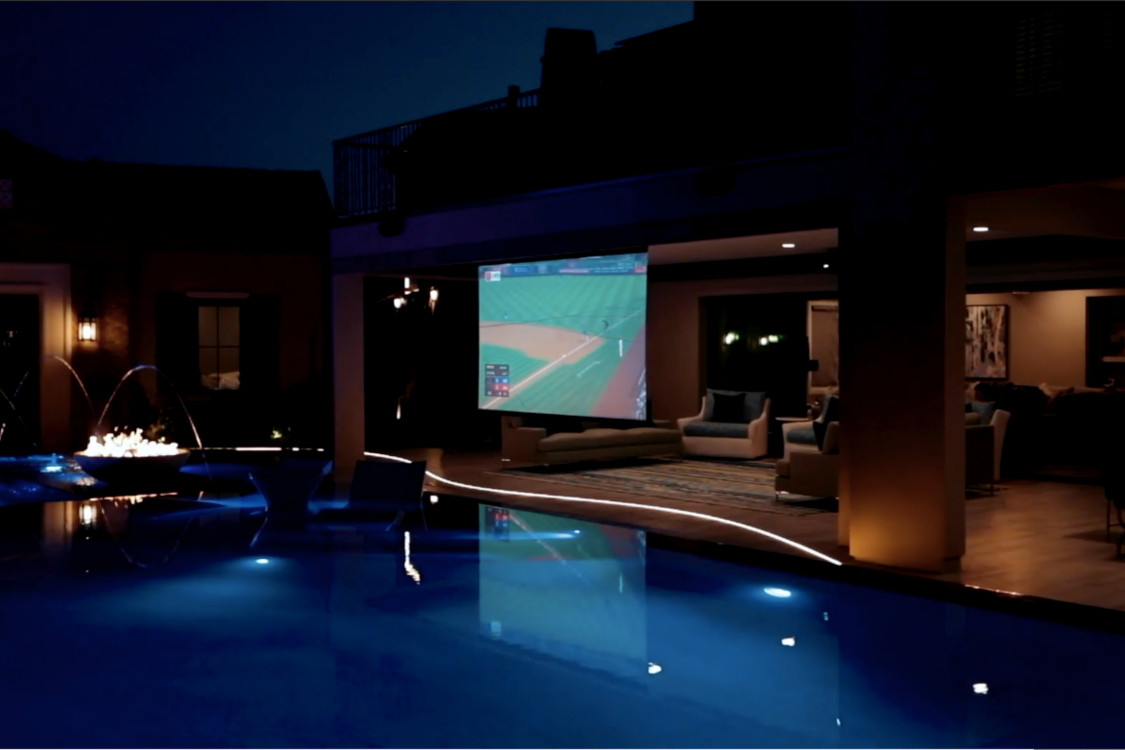 This might be the most opulent sunken seating area we've ever created. It's seriously cozy and accented by a sleek rain curtain, modern design, and all the lavish details you'd find at the most luxurious 5-star resorts.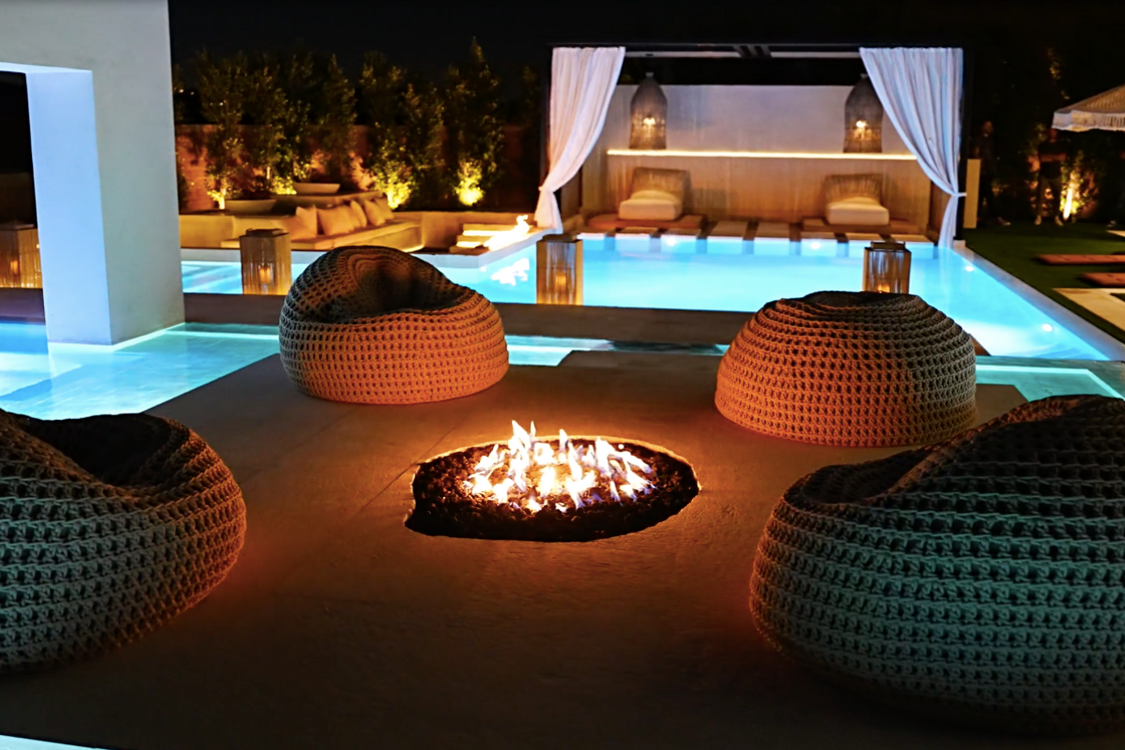 Is there anything better than a bonfire with your family (aside from ooey, gooey s'mores)? We love designing fire features for our clients because they create space for the entire family to spend time together.
Fall is the perfect time to spend a Saturday afternoon shooting hoops or sinking putts. When a client asks for a sports court or a putting green, we know their kids are going to spend a ton of time out there!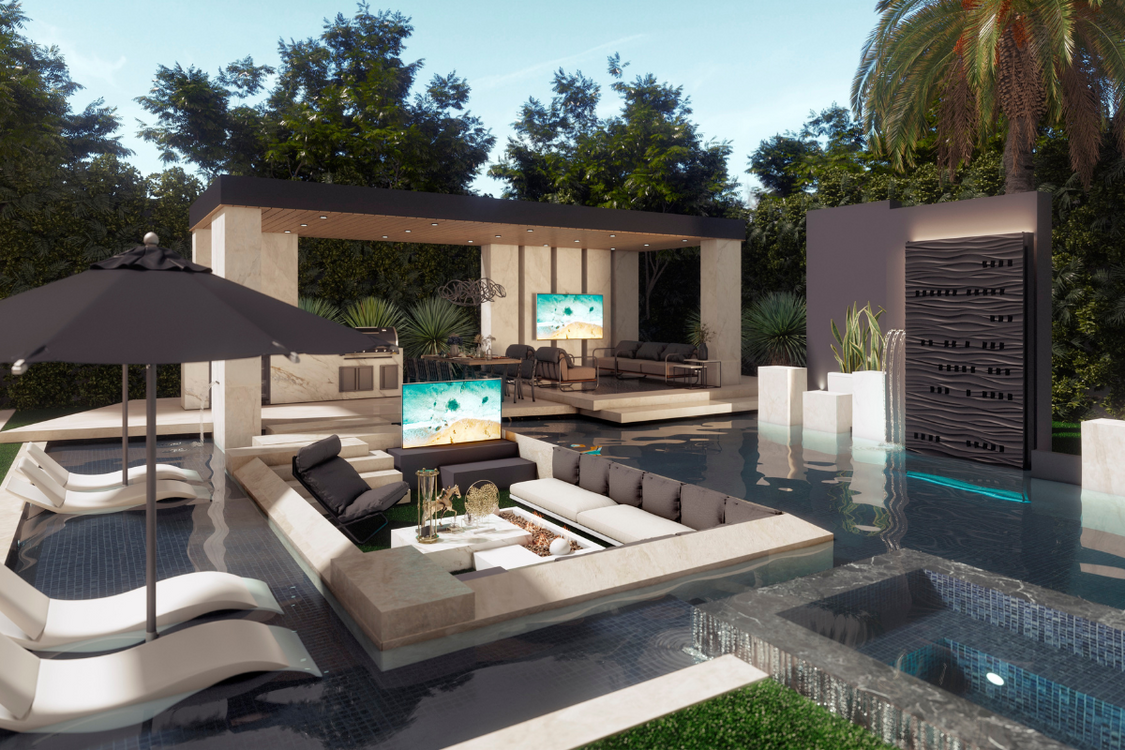 An outdoor movie night under the stars? Yes, please! For many of our clients, adding an entertainment area to their yard is a must—so they can cozy up and watch Netflix outside.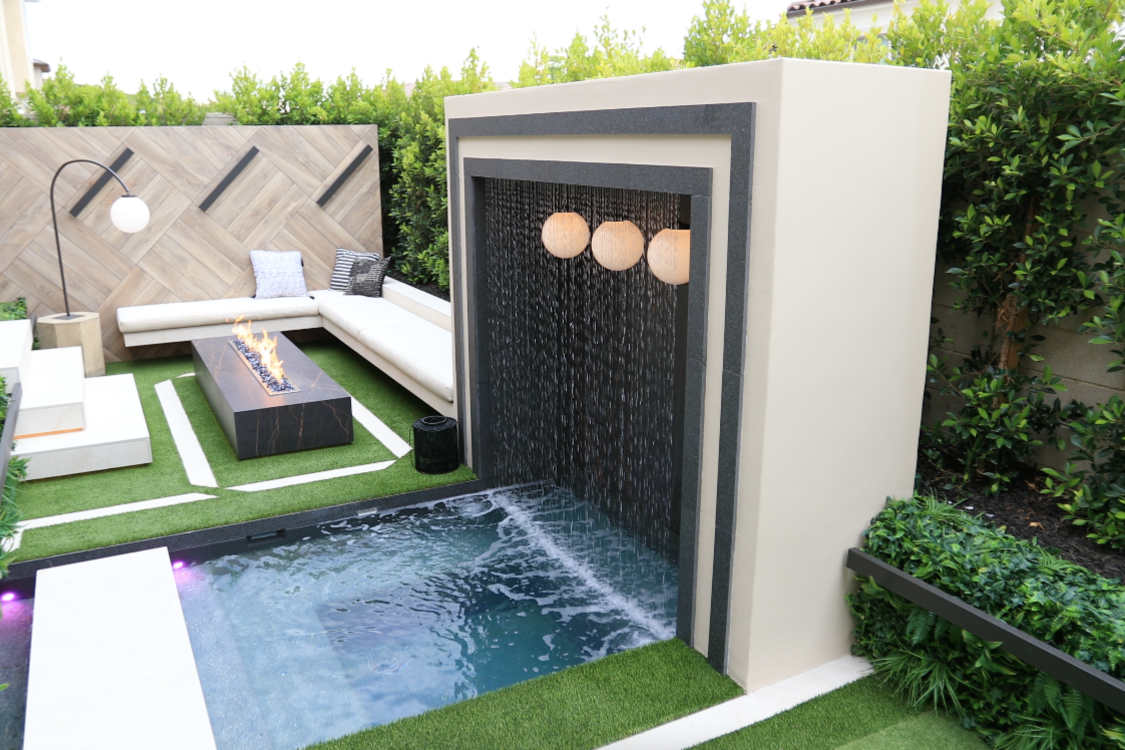 When the weather's too cold for a swim in the pool, the spa is still a great option—esepcially if it's designed in an enclosed or covered area!  
Designing an All-Black Pool in a $500K Zen Sanctuary
READY TO TRANSFORM YOUR YARD? 
Here's How To Get Started:
Ready To Transform Your yard?
Download The Ultimate Exterior Design Inspiration Guide
Enter your name and email below to get instant access to an exclusive look at our latest designs, the stand-out features that bring each yard to life, and tons of inspiration for your own backyard transformation.