Go Chasing Waterfalls
Okay, they don't have to be waterfalls, but putting some type of water feature in your yard adds a bit of nature with no green thumb required. A pool is a great option if you have the space, but if you don't want to commit to a lap pool fit for Katie Ledecky then a cocktail pool, aka "spool" aka small pool with a spa, is a great option. These petite water structures are just big enough to dip in and cool off.
If even a spool is too much, incorporating a flow of water brings soothing sounds and a zen atmosphere. Show off your personal style with a strategically placed fountain or decorative water unit. We also love a water wall—perfect for compact yards with limited space.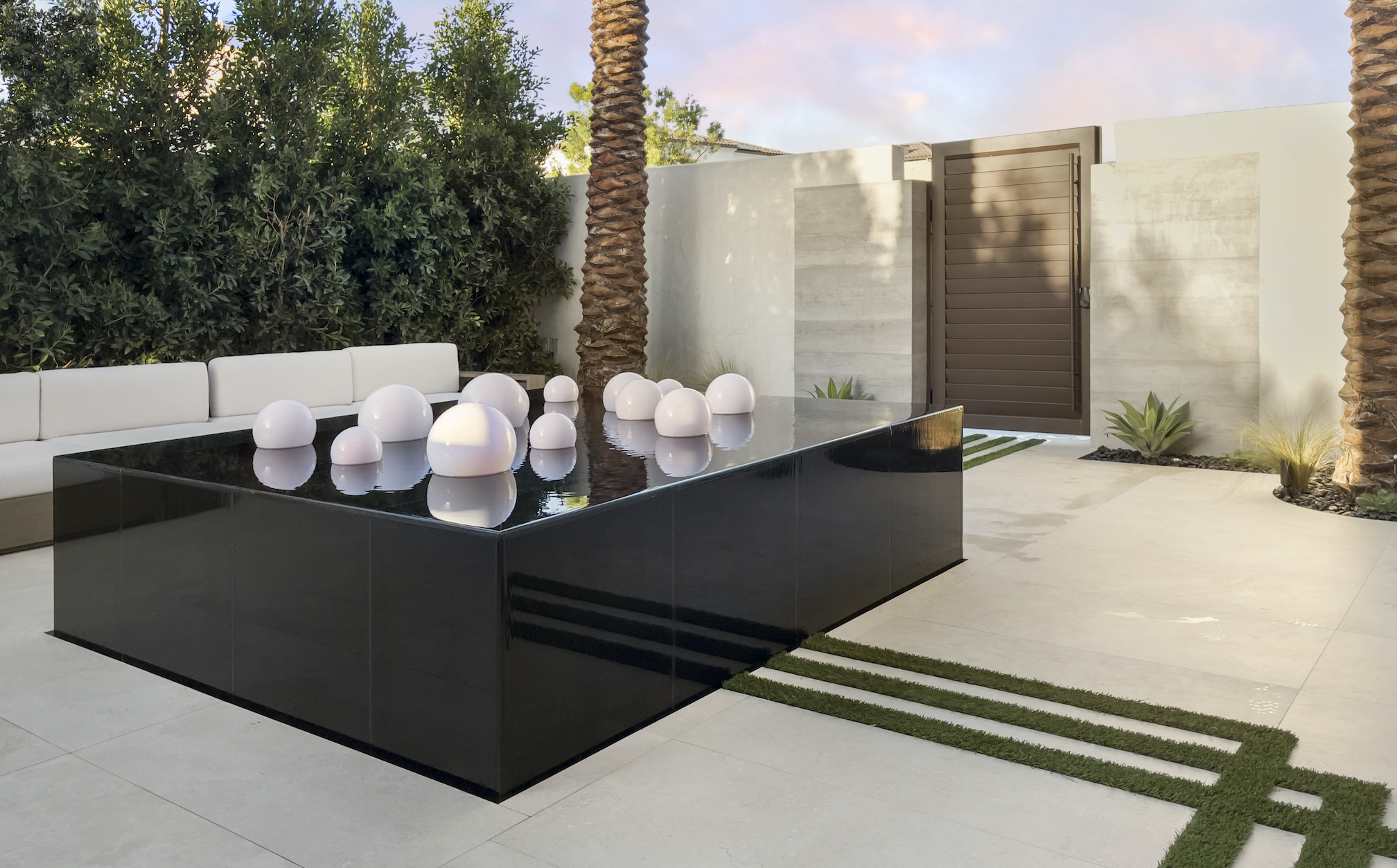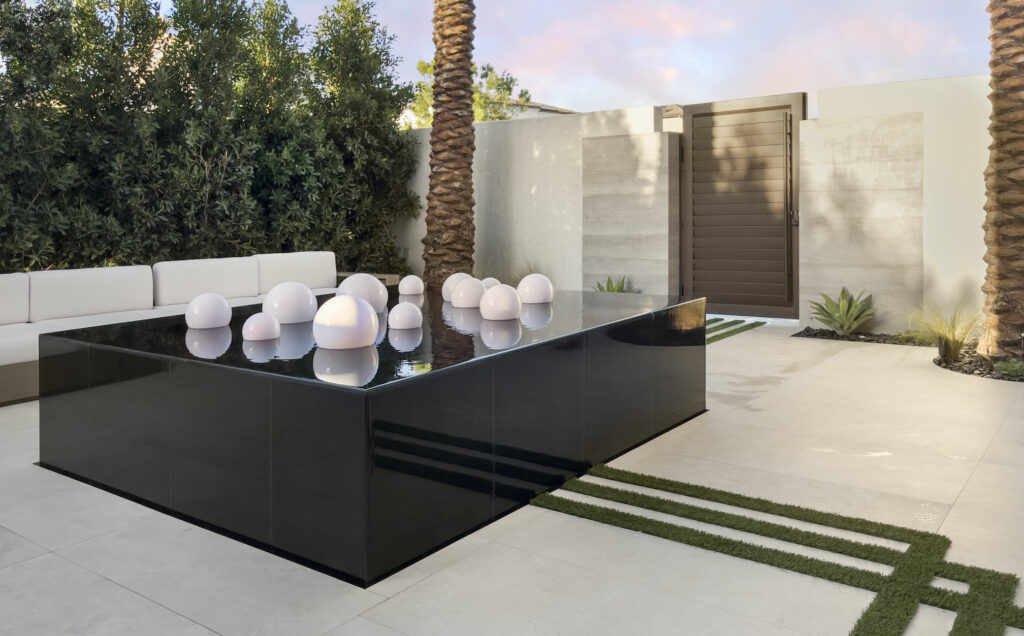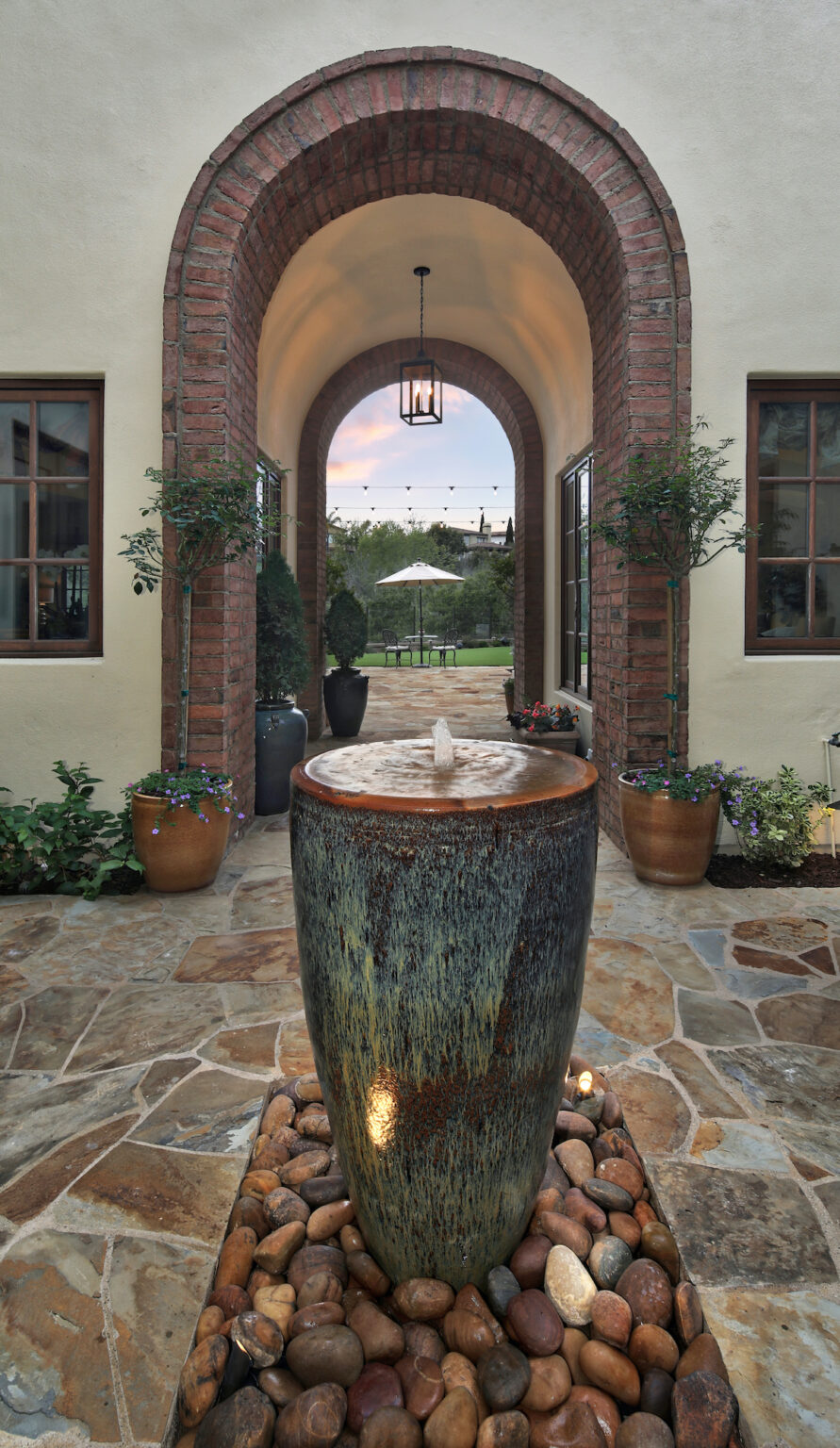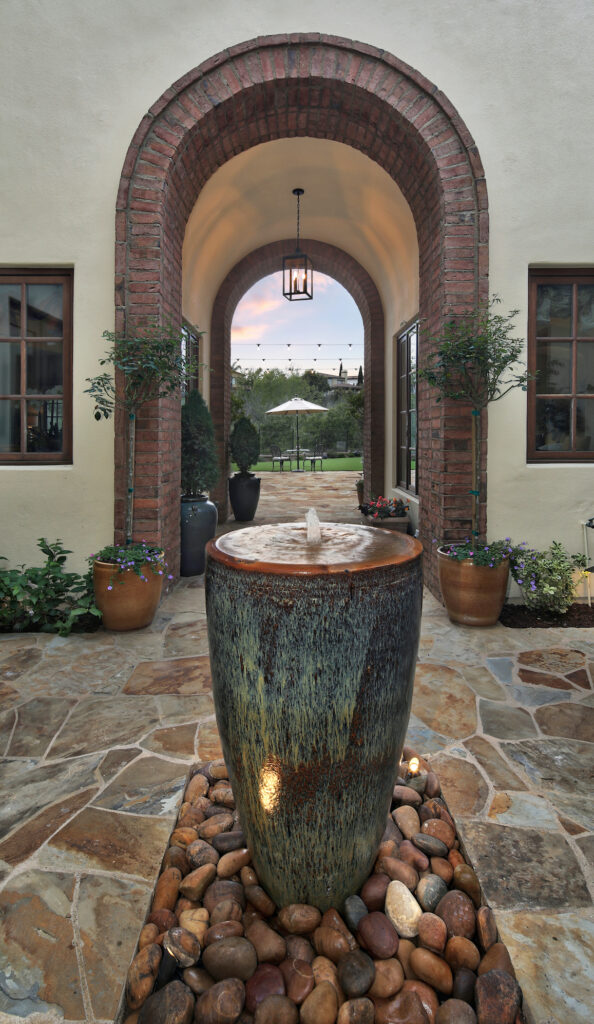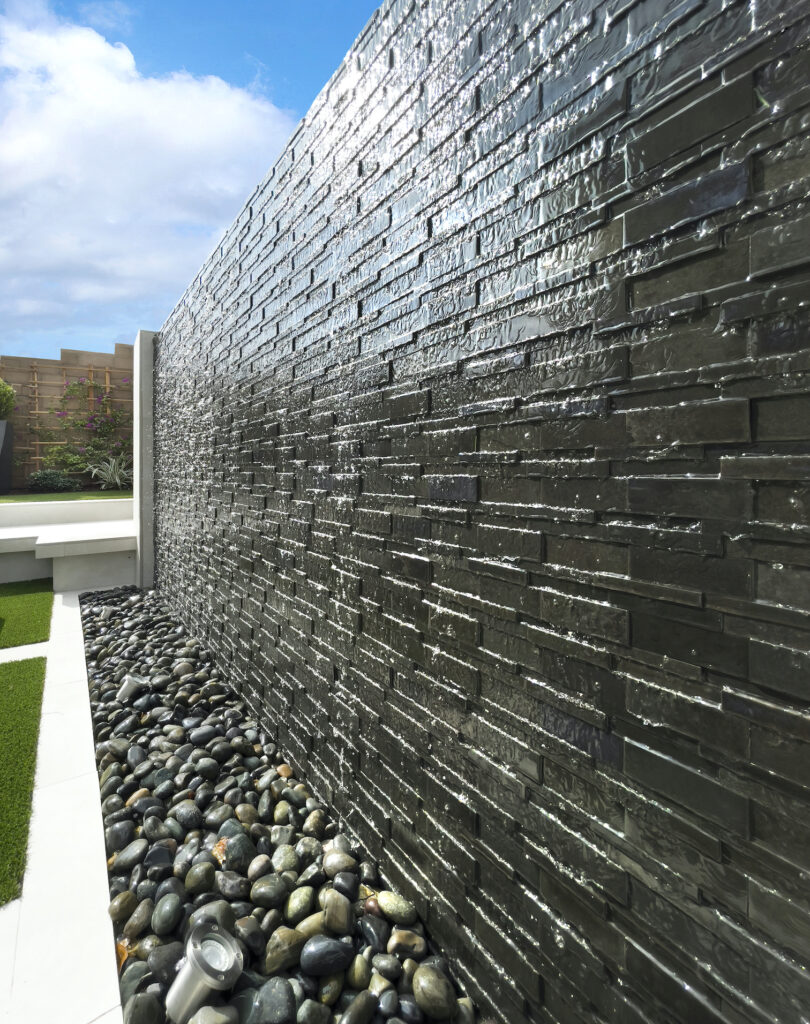 Fire Burnin'
Earth, air, water? Check, check, check. Now on to the final element—add some heat to your yard with a fire component. We love to see flames on top of, or through, water for a remarkable visual blend. Marrying the elements brings a notably striking look and instantly gives a fantastical vibe to the area.
Fire features act as an anchor in the space and can be the star of the yard when entertaining. Particularly if you have a smaller space, set up bench seating or a rocker around a modern fire pit to offer a place for guests to gather. We love this because it doesn't require a huge backyard or budget, but it does give the space a refined edge.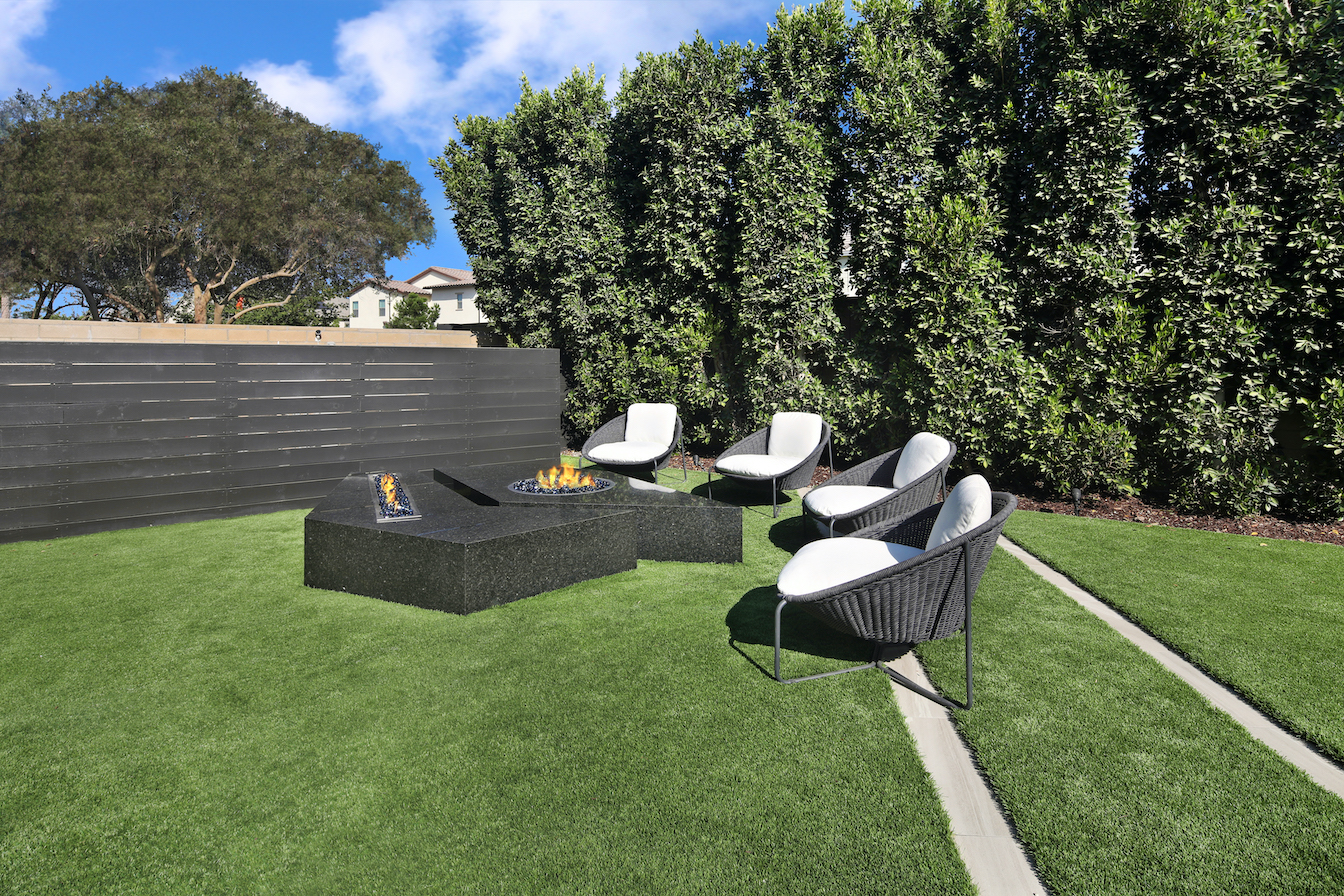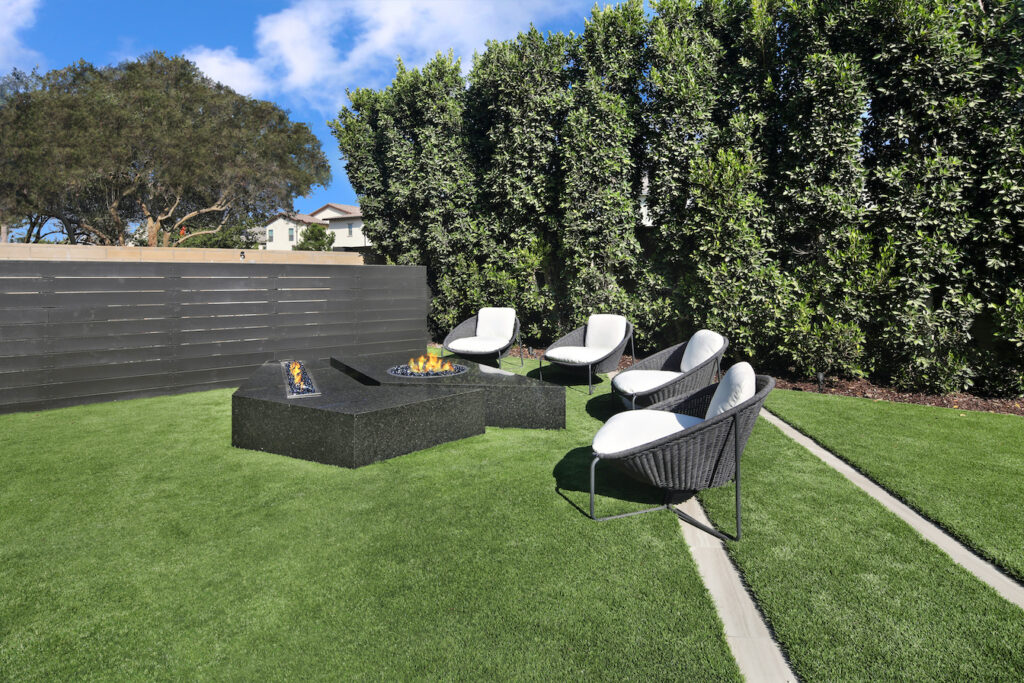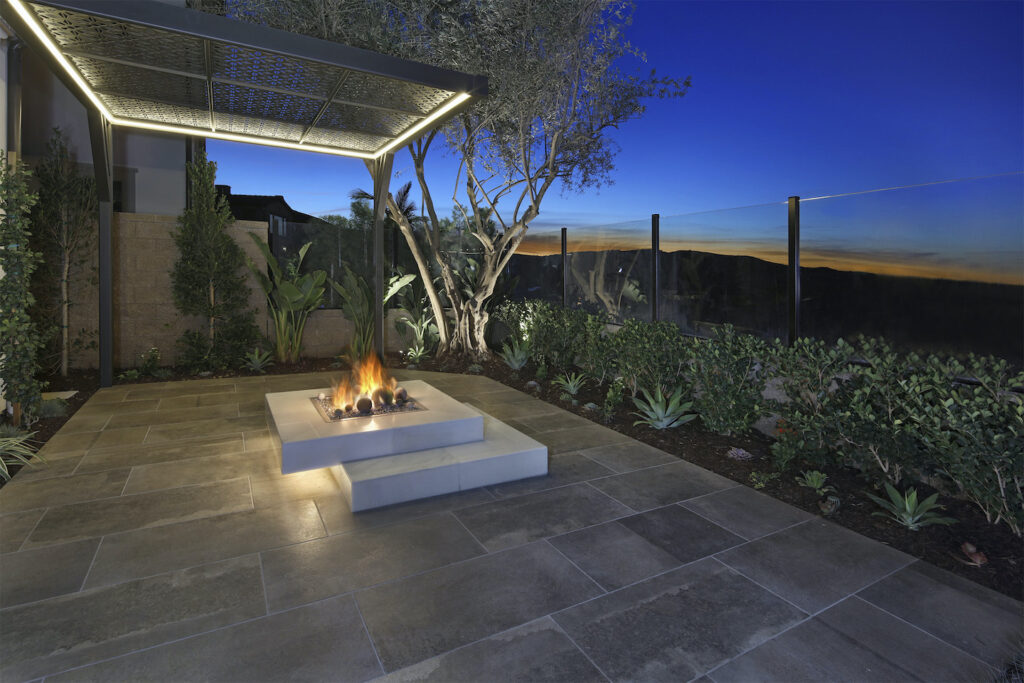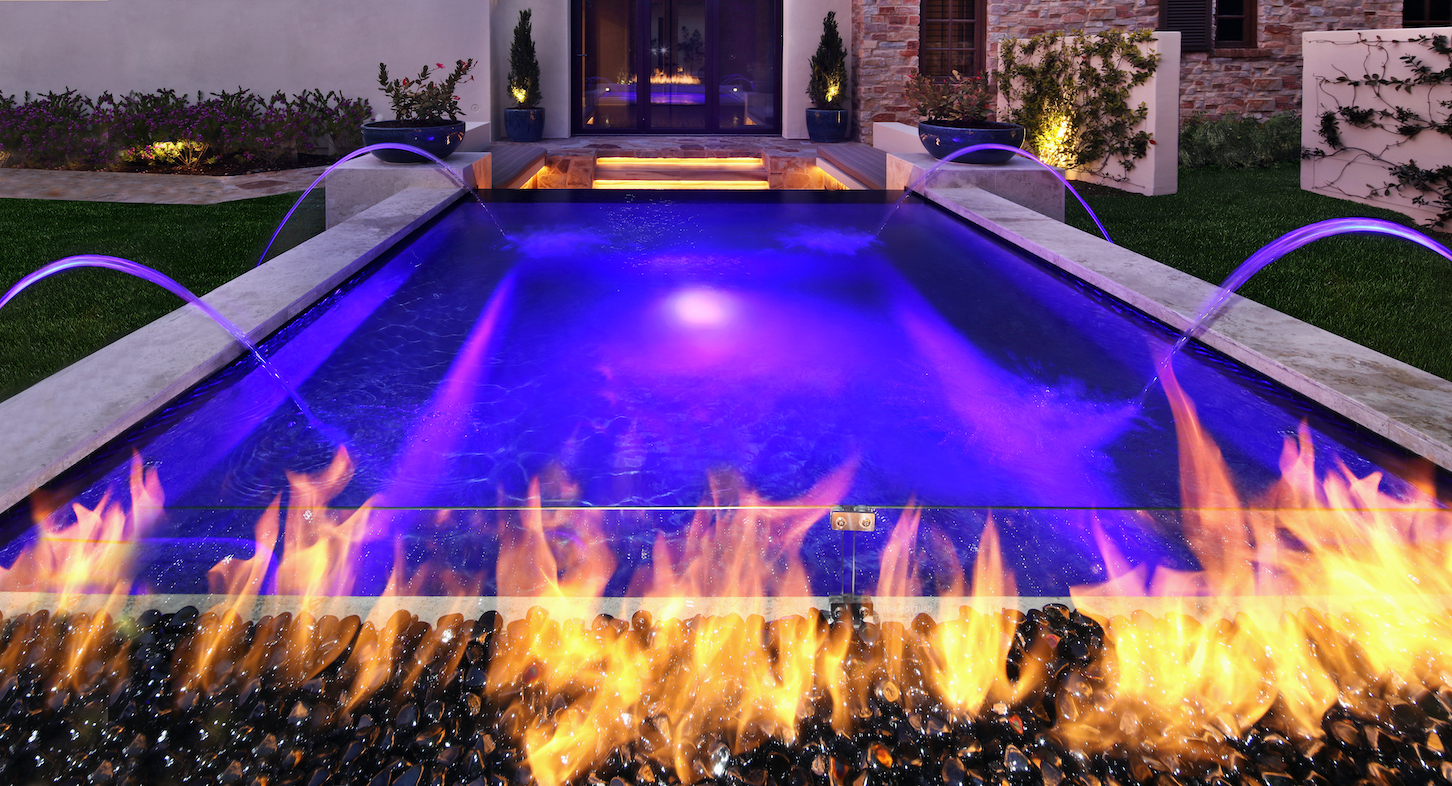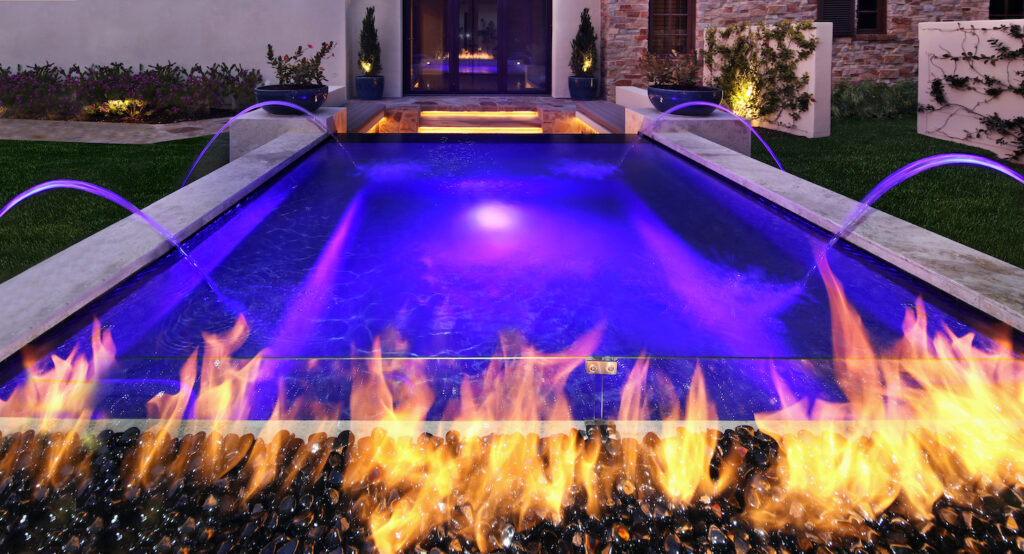 Level Up
Now that you have the necessary fixtures in your yard, it's time to maximize the space for a powerful visual effect. Varying levels make the most out of the area, especially when you're working with limited room. By separating a section off with an elevation change, you open up the space and create a completely different setup. Don't be confined to horizontal heights but instead, have fun with sunken seating!
Once you've added fire and water, raise them above eye level to create the drama they deserve. By lifting up your fire, water, art, or plant features, you can add a dimension that makes the entire yard look so much more appealing. Changing up the heights of the elements in your yard allows you to see all the pieces you've incorporated while maximizing the area's potential.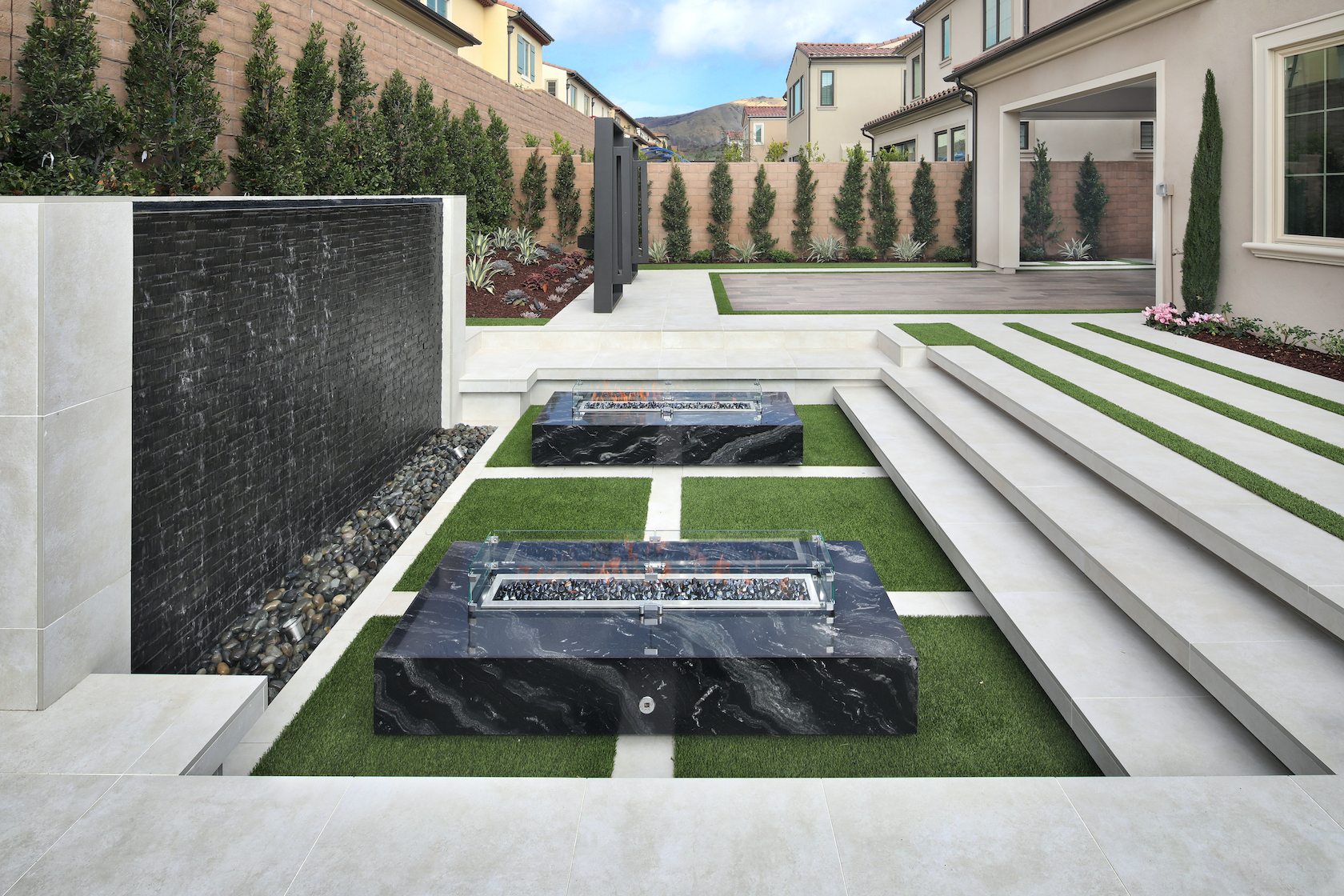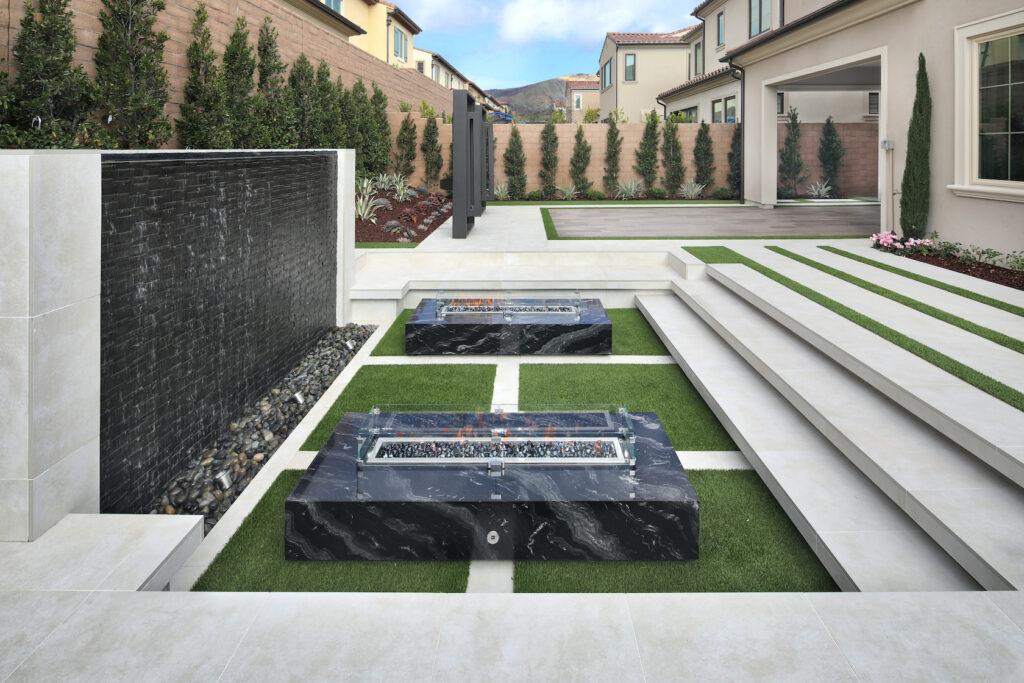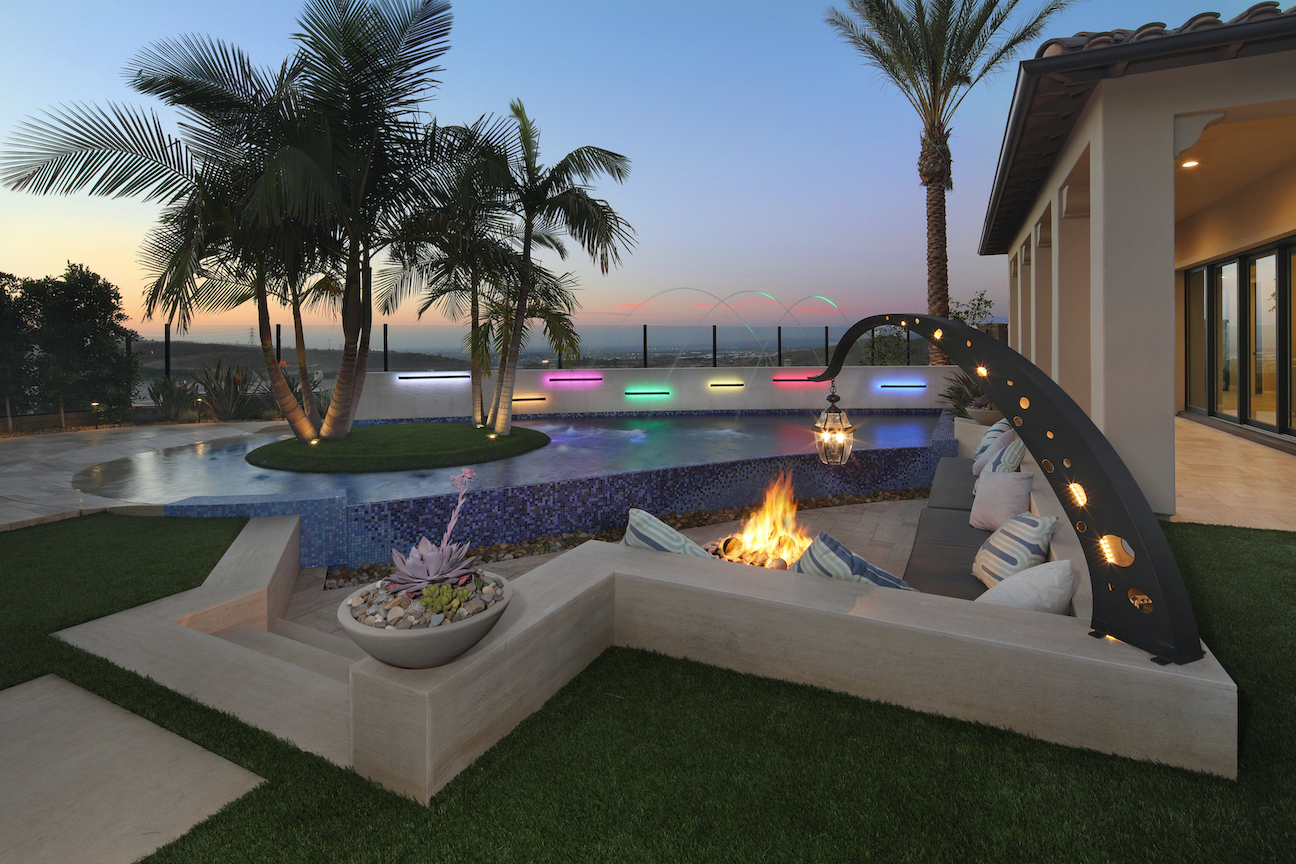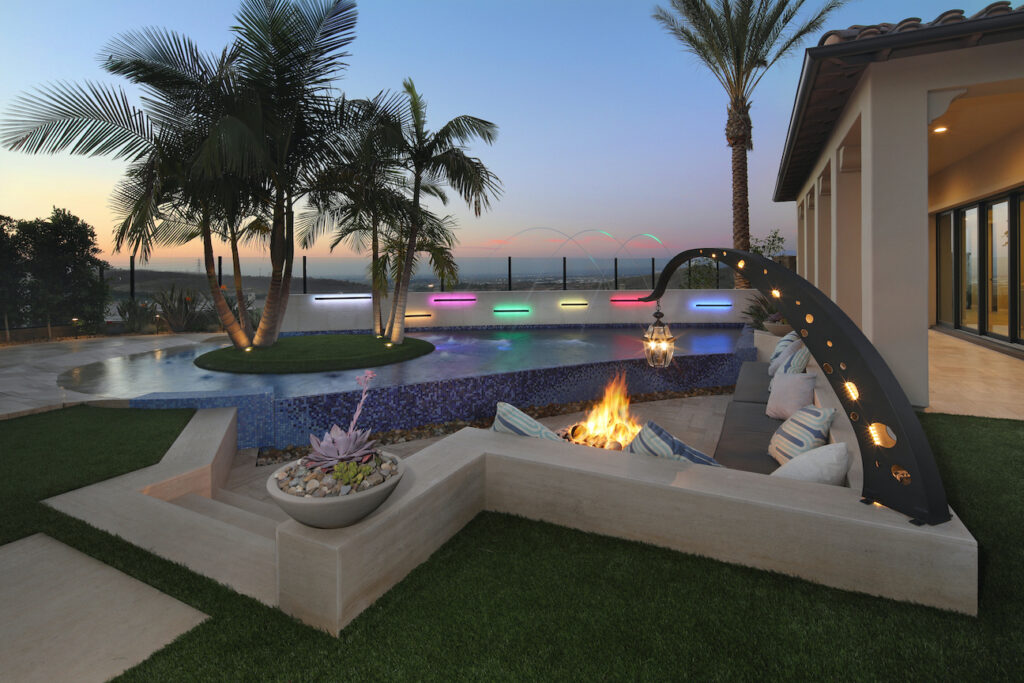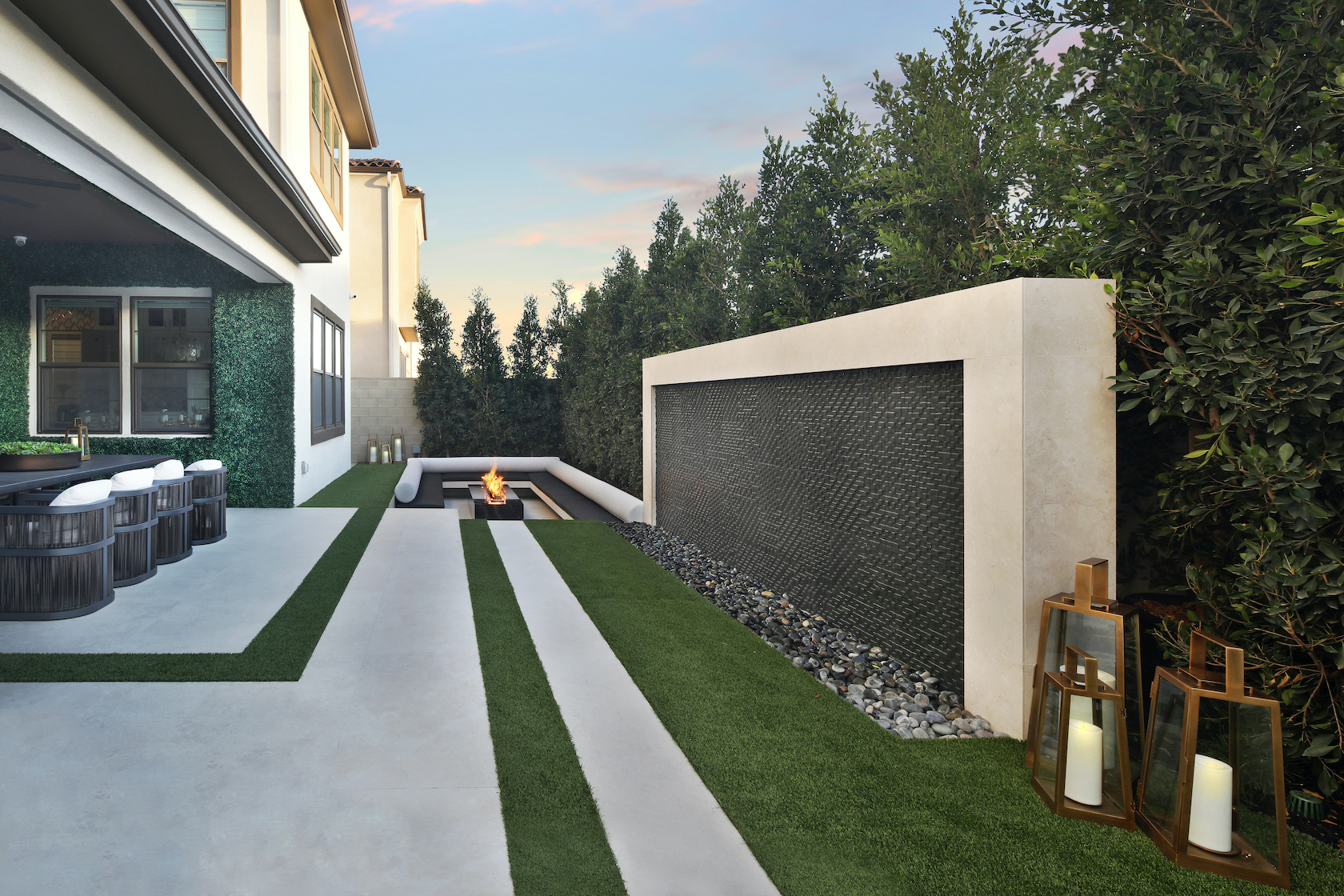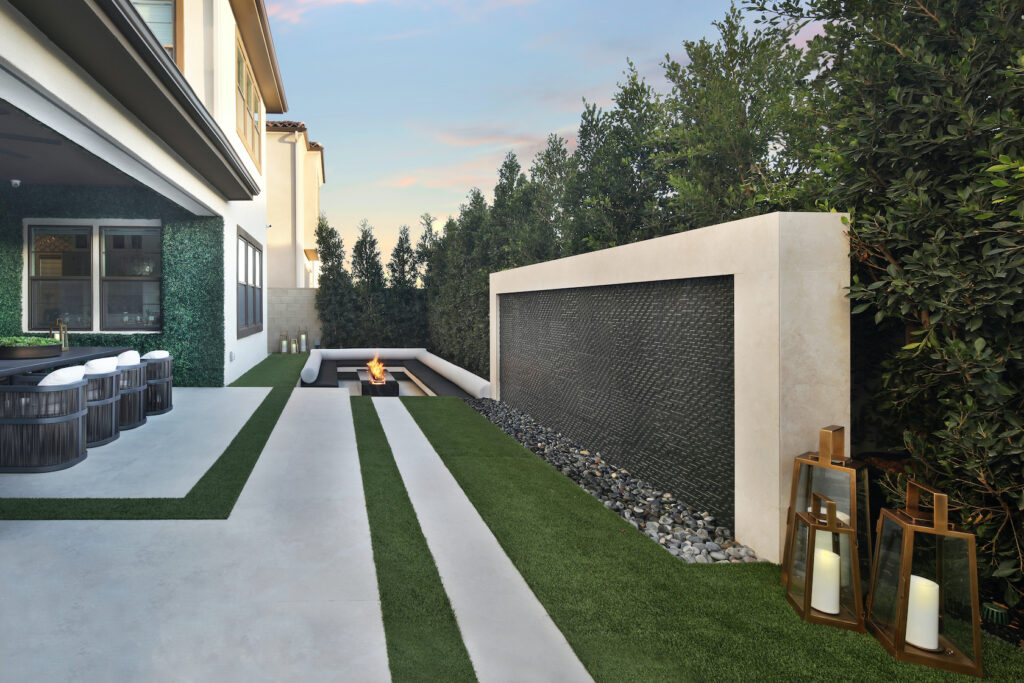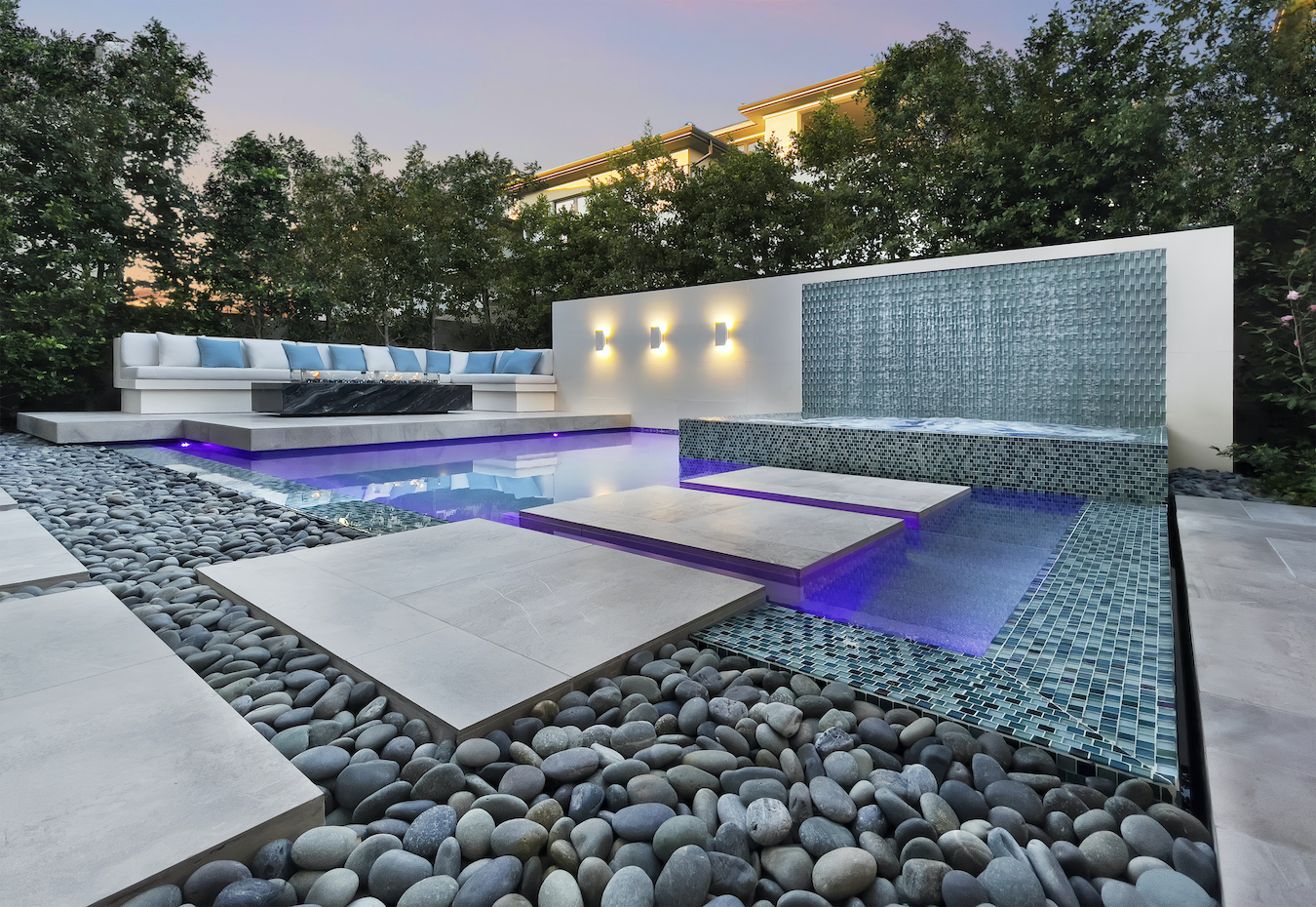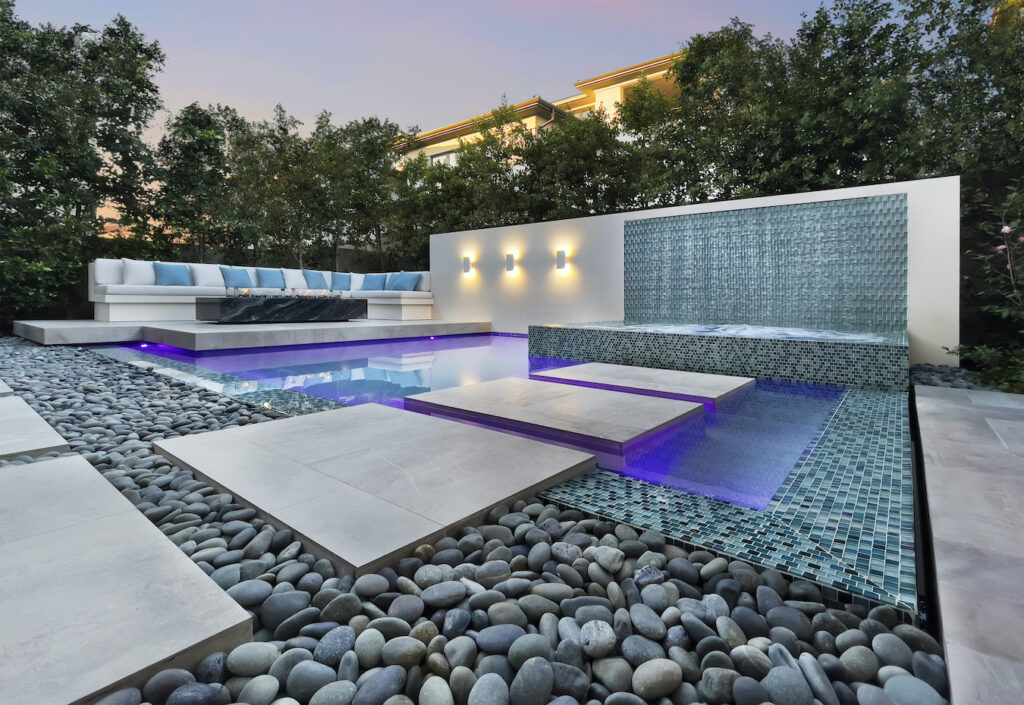 With the right design, all of these features can be incorporated to give your backyard a luxurious look no matter what size space you have.