We get asked to add sunken seating areas to our designs more than almost any other element.

And for a good reason.

They can give your yard that 'wow factor' and help separate your space into cozy areas for you to enjoy.

Plus, they add interest, depth, and dimension to any outdoor space.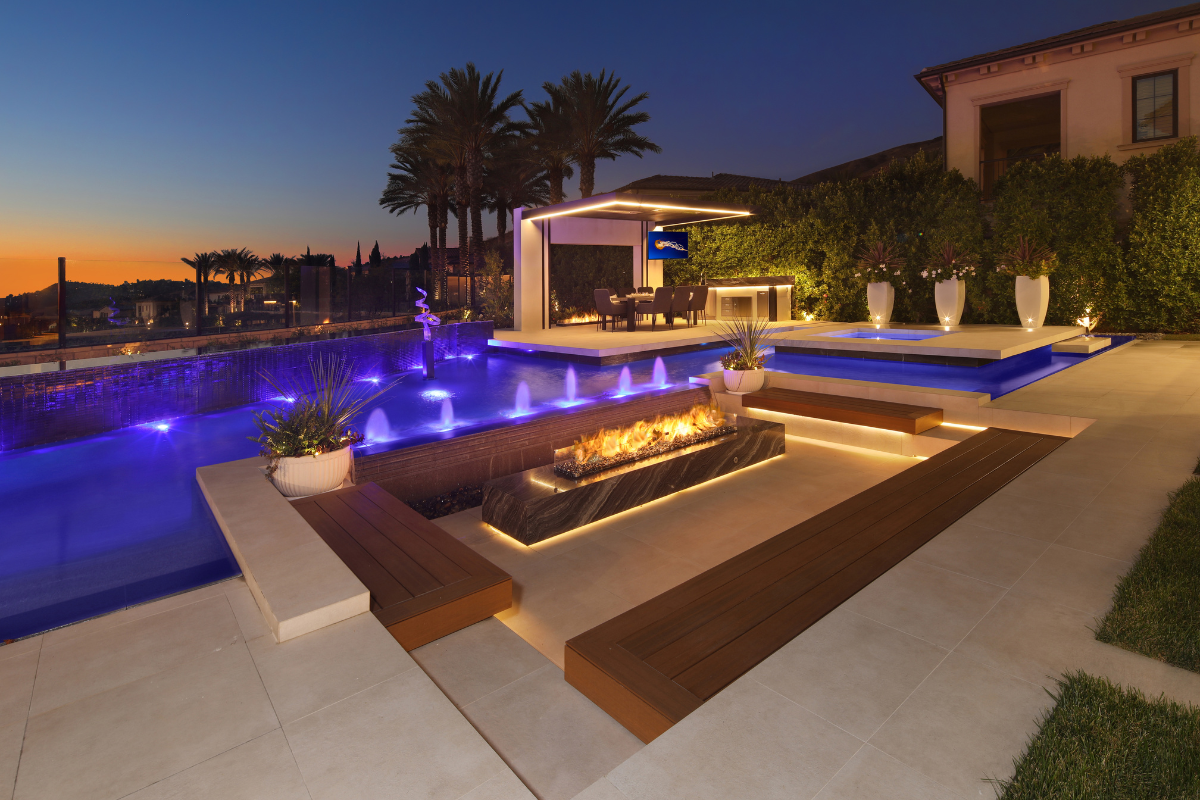 One of the things we get asked all the time is…

…WHAT happens when it rains and you have a sunken seating area in your yard?

Keep scrolling for a look at our seven favorite sunken seating areas and make sure you keep reading all the way to the end because we're sharing the answer to this question and a price breakdown so you know how much to budget for a sunken seating area in your yard.

Ready to transform your yard into a private resort? Click the button below to fill out a design inquiry and schedule a free consultation call to talk to one of our designers about making over your outdoor space.
Our 7 Favorite Sunken Seating Areas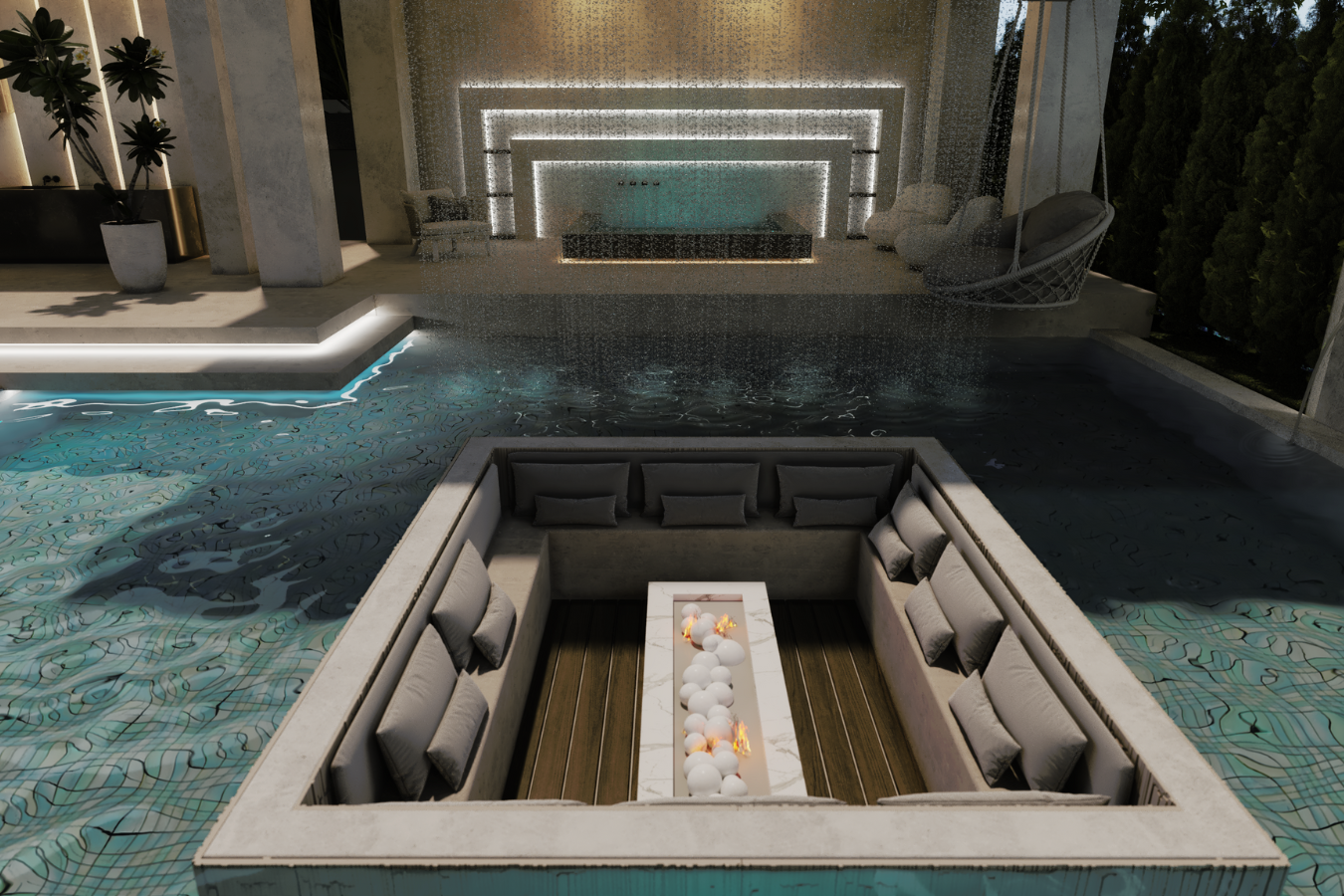 📍Yorba Linda, CA
This might be the most opulent sunken seating area we've ever created. It's seriously cozy and accented by a sleek rain curtain, modern design, and all the lavish details you'd find at the most luxurious 5-star resorts.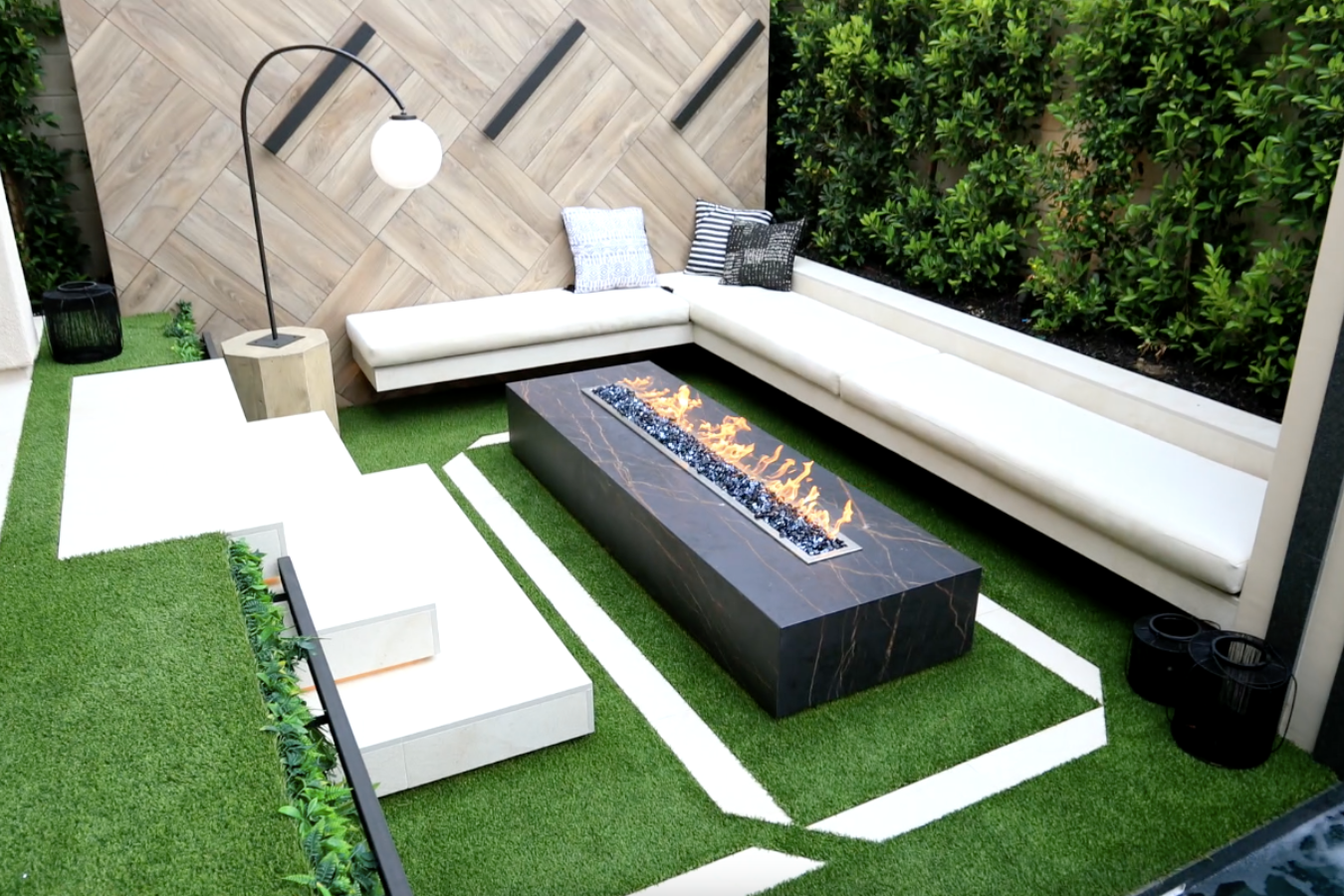 📍Irvine, CA
This sunken seating area creates a cozy corner for relaxing in this tiny yard. It includes lighting and a custom fire table that's perfect for spending an evening under the stars.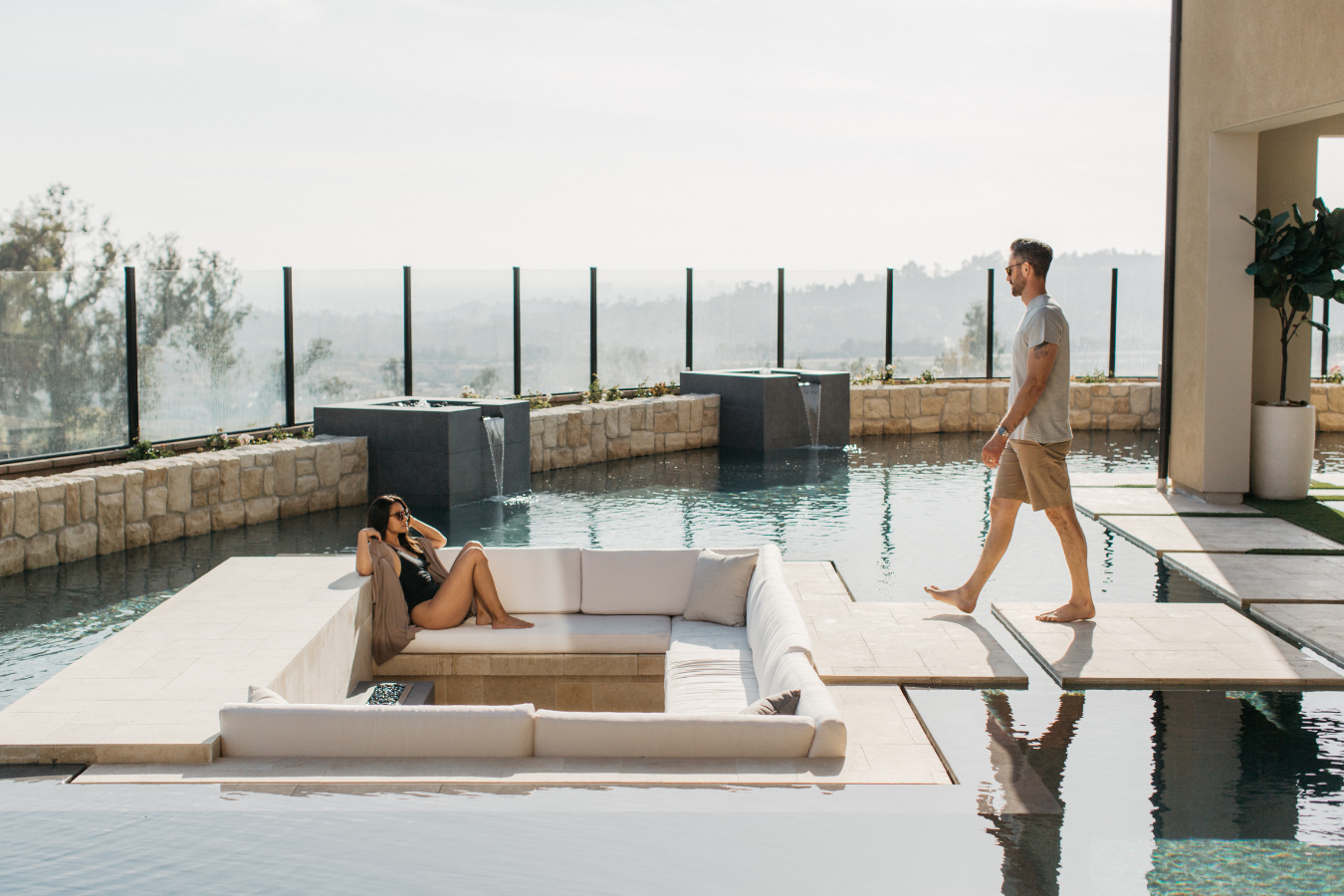 📍Irvine, CA
This dreamy floating seating area is the ultimate space for luxury lounging. It's the perfect oasis and, especially because it's connected to the rest of the yard with floating walkways.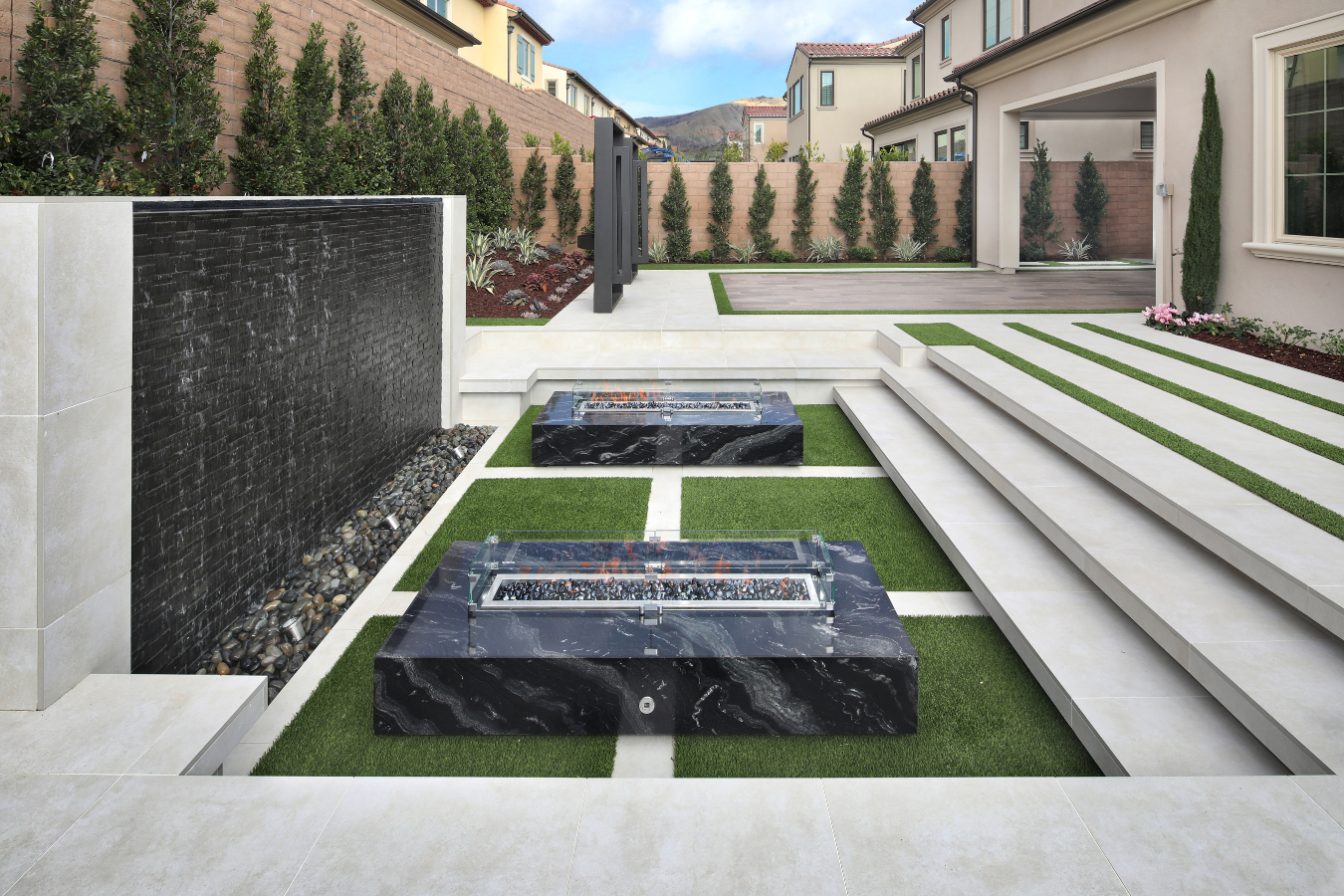 📍Irvine, CA
A sunken seating area is a great way to create the illusion that a yard is much larger than it is—and that's exactly the case for this outdoor space. The stunning sunken zone instantly elevates the entire yard thanks to the depth and dimension it adds to this area.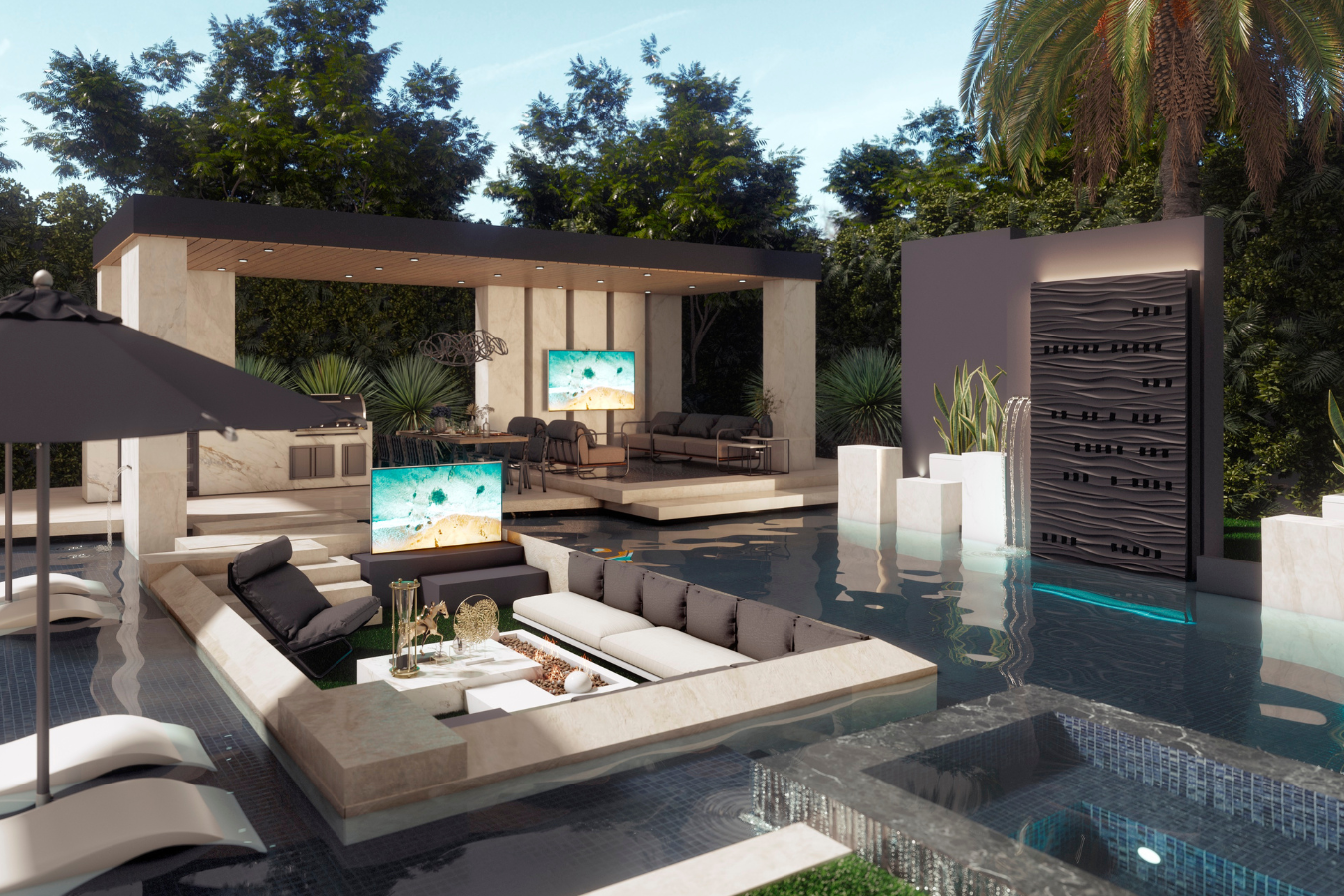 📍Las Vegas, NV
This sunken seating area is more like a full-blown entertainment zone–complete with comfy lounges, a stunning fire table, and even a TV. There's no better place to watch the game.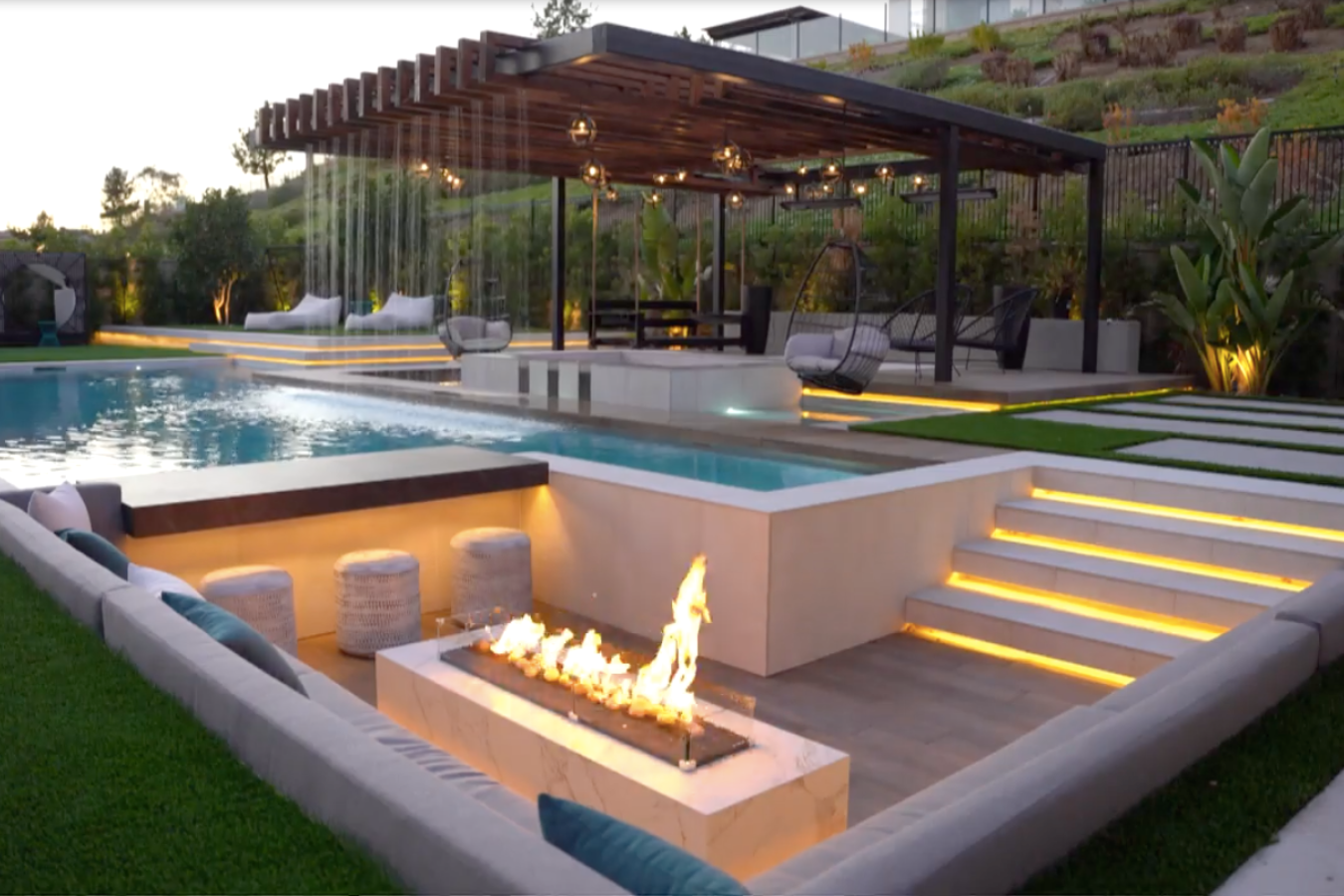 📍Yorba Linda, CA
This sunken fire feature and seating area is as gorgeous after dark as it is during the day—making it the perfect place to unwind—no matter what time it is.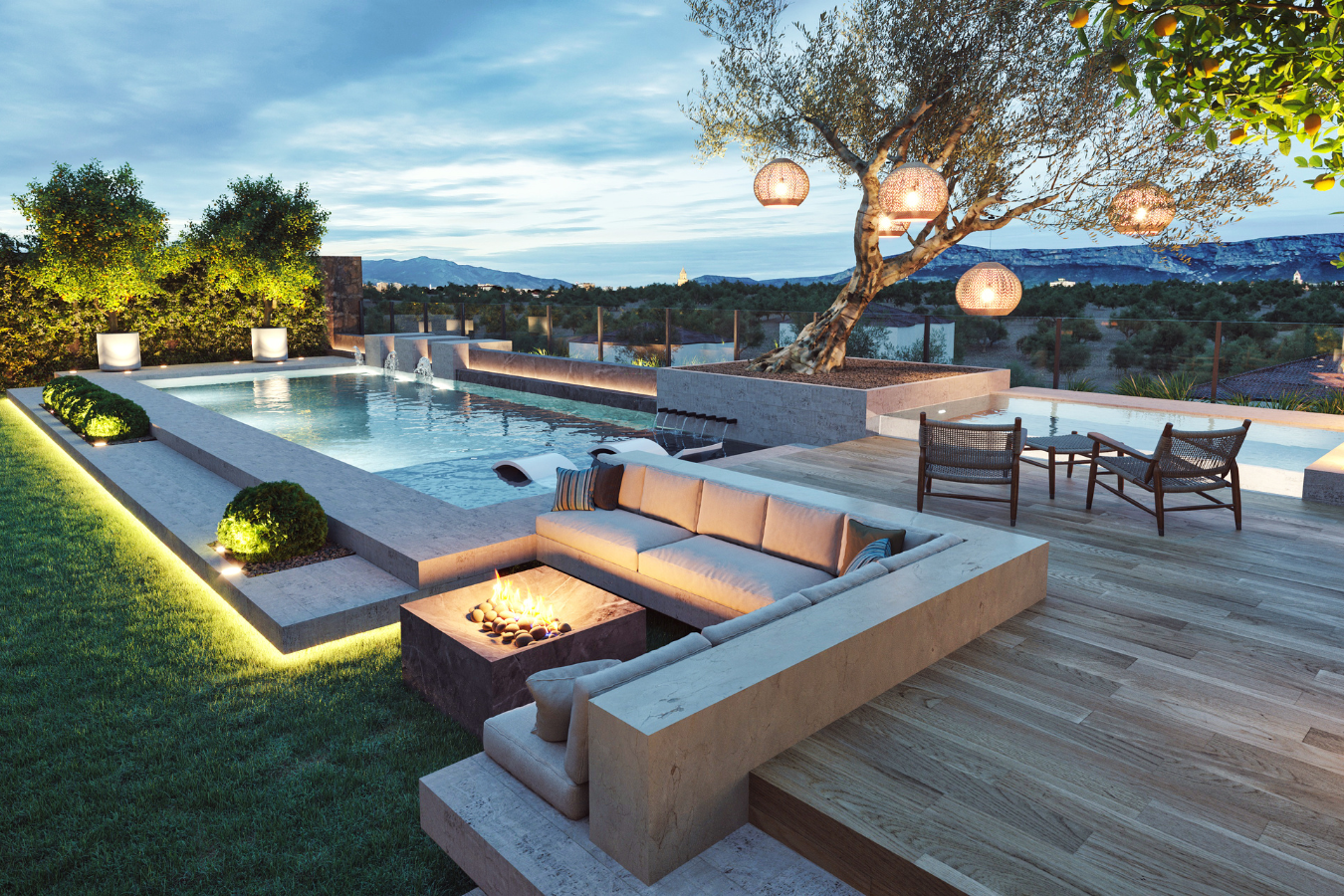 📍Porter Ranch, CA
This family-friendly backyard resort proves that your outdoor area can be both beautiful and functional. The sunken seating area is both cozy and safe for kids to enjoy.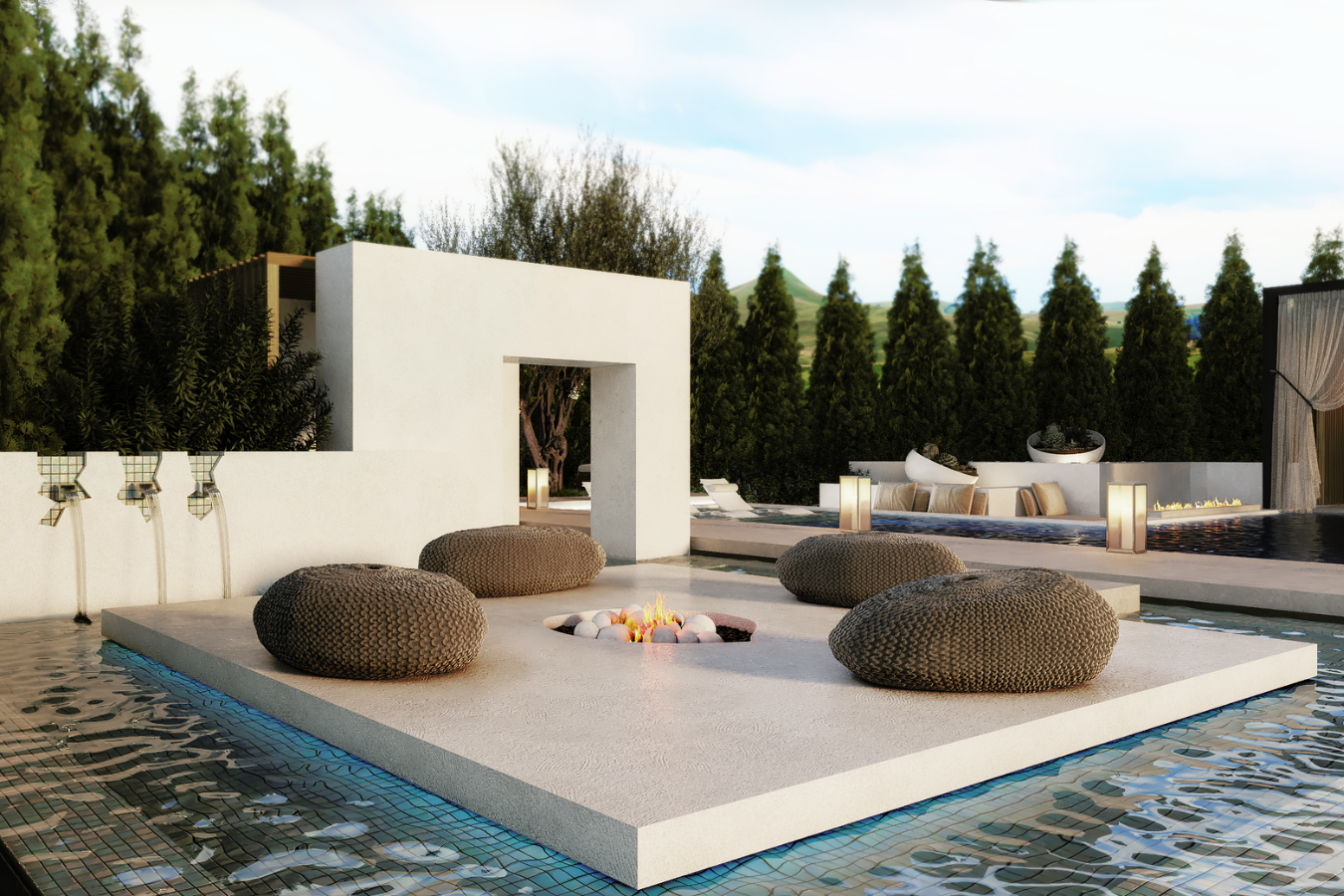 📍Yorba Linda, CA
This may not be a sunken seating area, but we had to add it as a bonus pick to our list because it's one of our all-time favorite fire and seating areas. The floating platform is the stand-out feature in this organic modern yard and a seriously serene place to enjoy.
So…what happens when rains? 
And, how much does a sunken seating area cost? 

Watch the video below to learn exactly how a sunken seating area works and how much you can expect to spend when you want to add one to your backyard.
Ready to transform your yard into the backyard escape you've always wanted?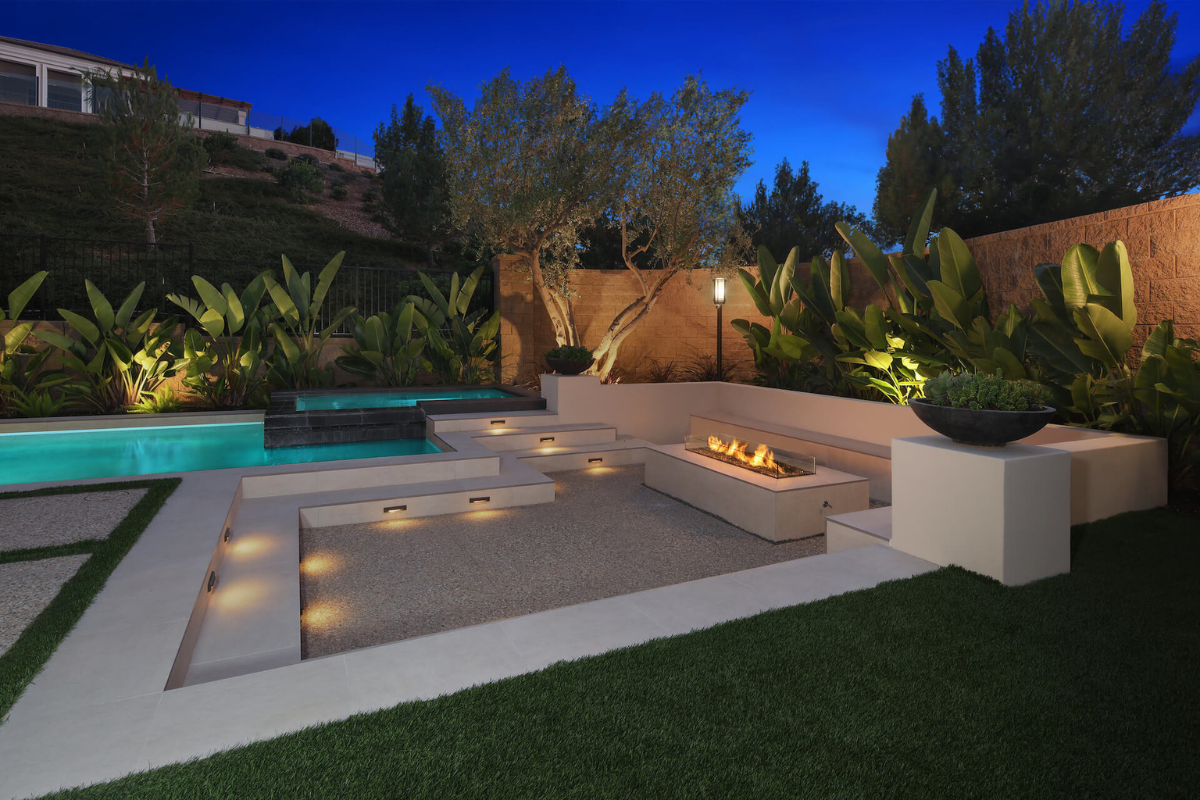 Click the button below to…

👉  Fill out a design inquiry & tell us a little bit about your future project.

👉  Schedule your free consultation call with our team

👉  To get started on your dream yard