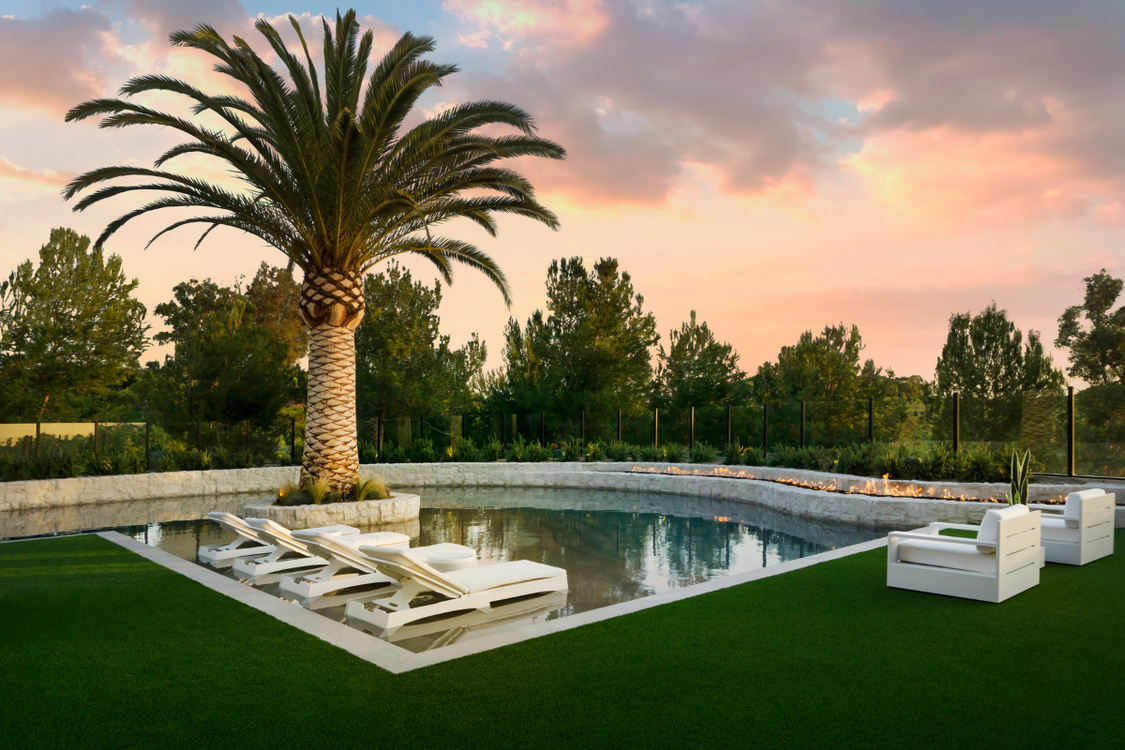 This minimal design makes a major impact thanks to the massive scale we used when designing this space. We designed a 30 ft. fire wall, one of the biggest pools we've ever added to a yard, a standout spa, and a huge palm tree that instantly makes you feel like you're lounging on a private island when you're enjoying this yard.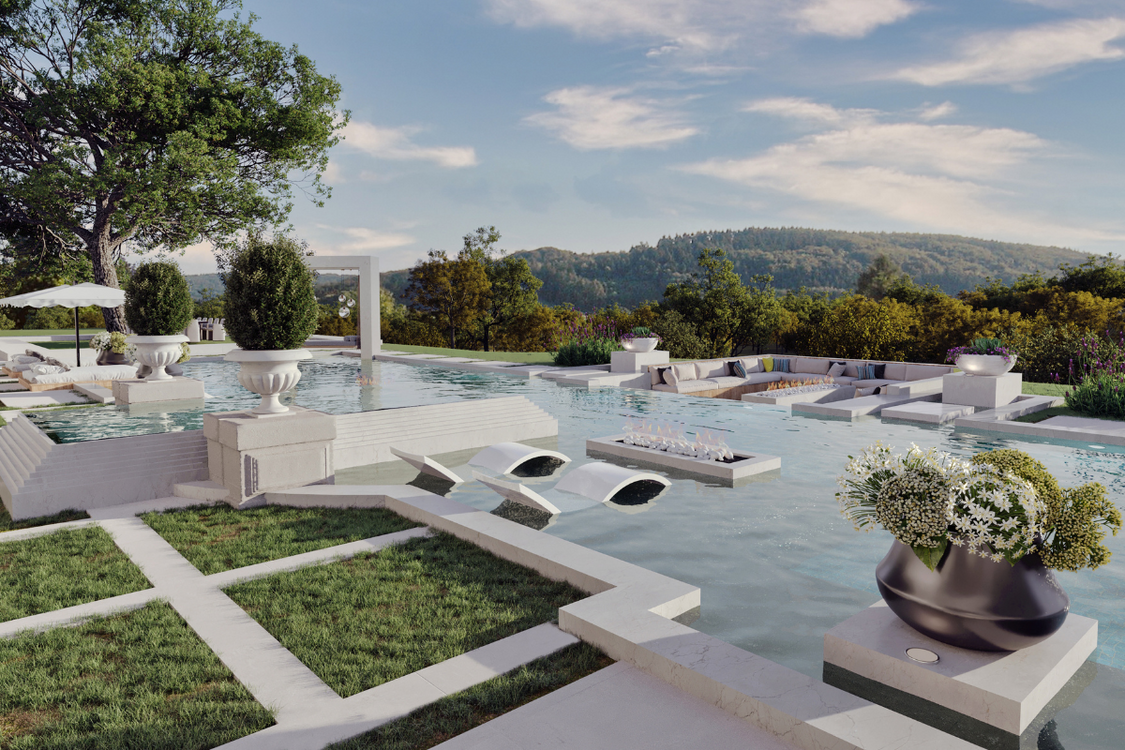 This breathtaking design has it all. We really used the existing space and stunning view to create a 5-star experience that's balanced and that is full of 'wow factor' features. We even utilized design details from the home's architecture to make sure that the backyard resort is a seamless continuation of our client's dream home.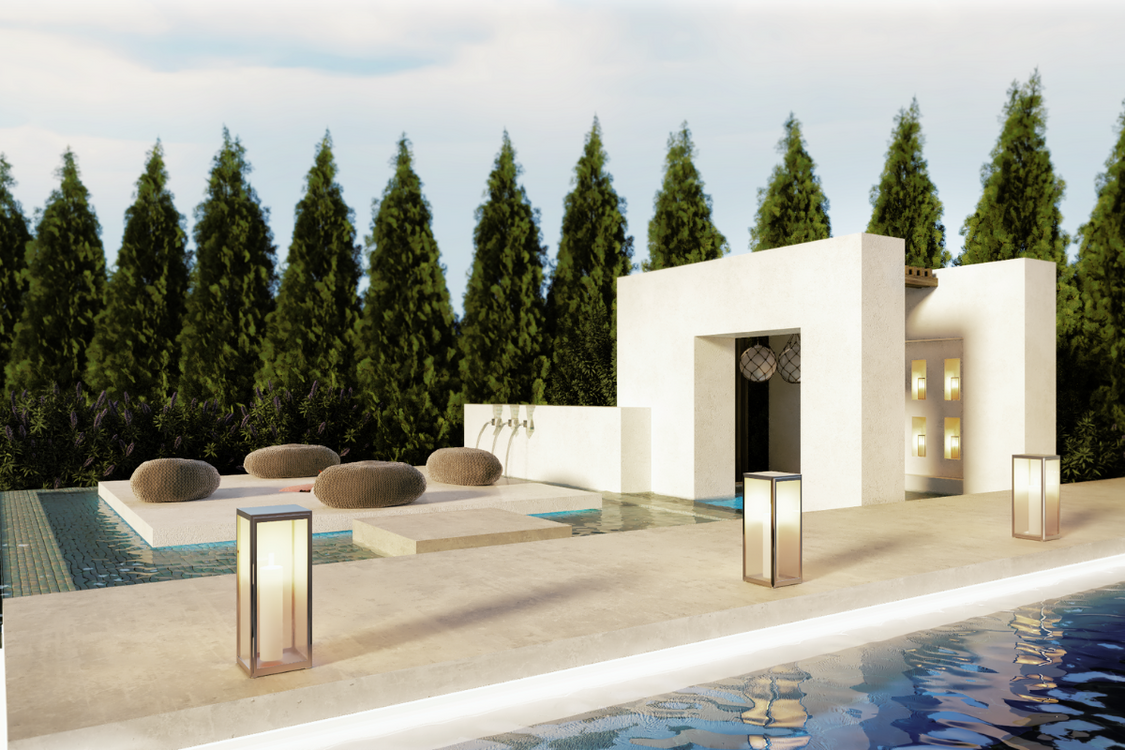 This dreamy, organic modern design is the ultimate place to escape into and unwind. There's a hidden spa, a neutral, soothing color palette, and a ton of depth and texture—which make the entire outdoor space unbelievably relaxing.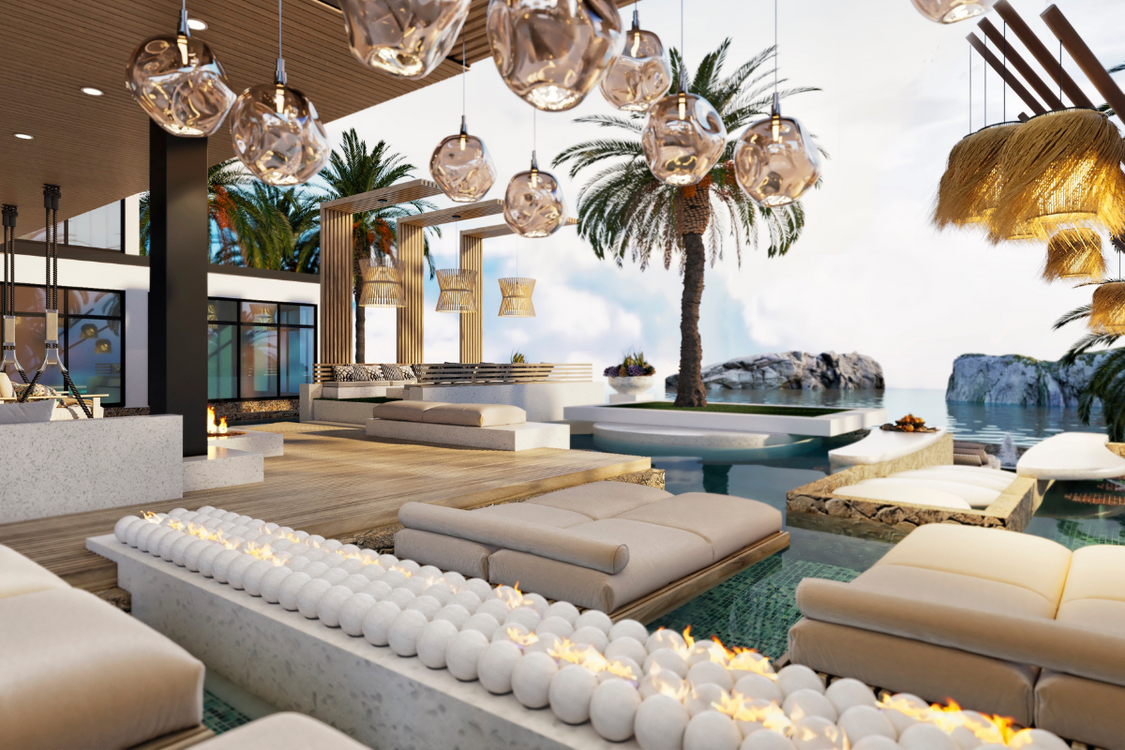 Our client wanted to create a private resort for all their friends and family to enjoy. We took the existing beachside lot with an incredible view and turned it into a true paradise—complete with custom lighting, floating daybeds, and endless places to lay back and relax.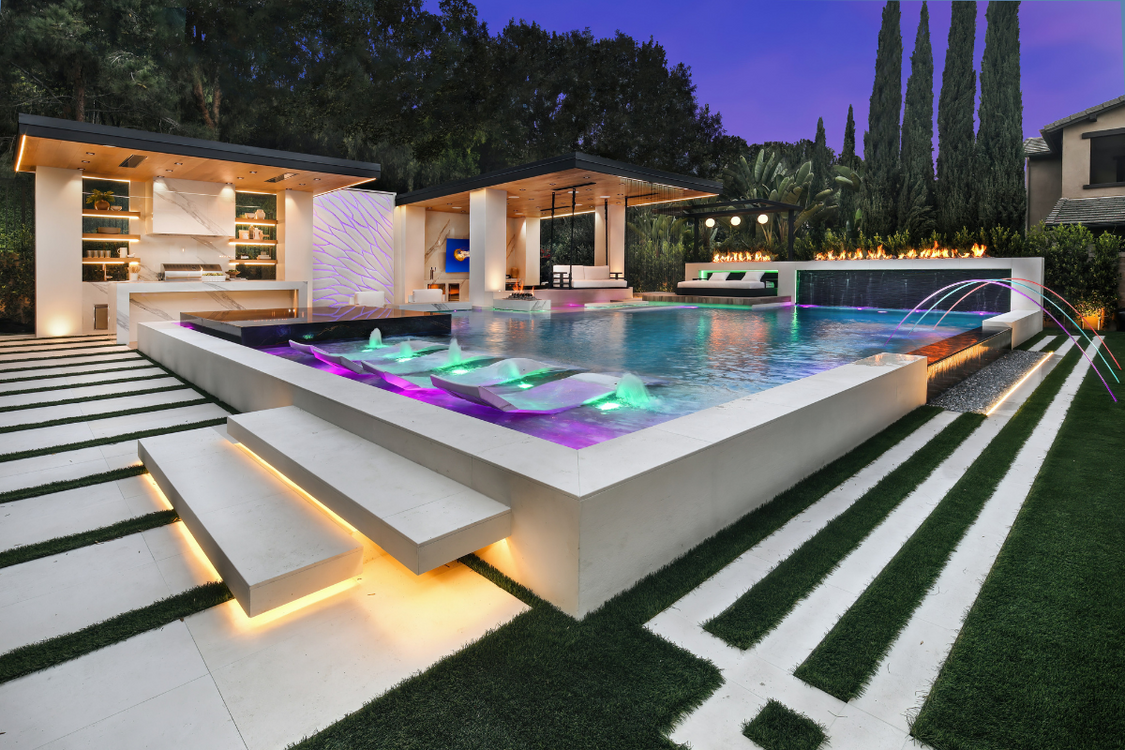 With a $1M+ budget, we were able to add some unforgettable features to this yard and make the small lot feel much larger than it is. We played with planes, adding platforms and sunken areas, plus a ton of custom lighting that make the entire yard as impressive after dark as it is during the day.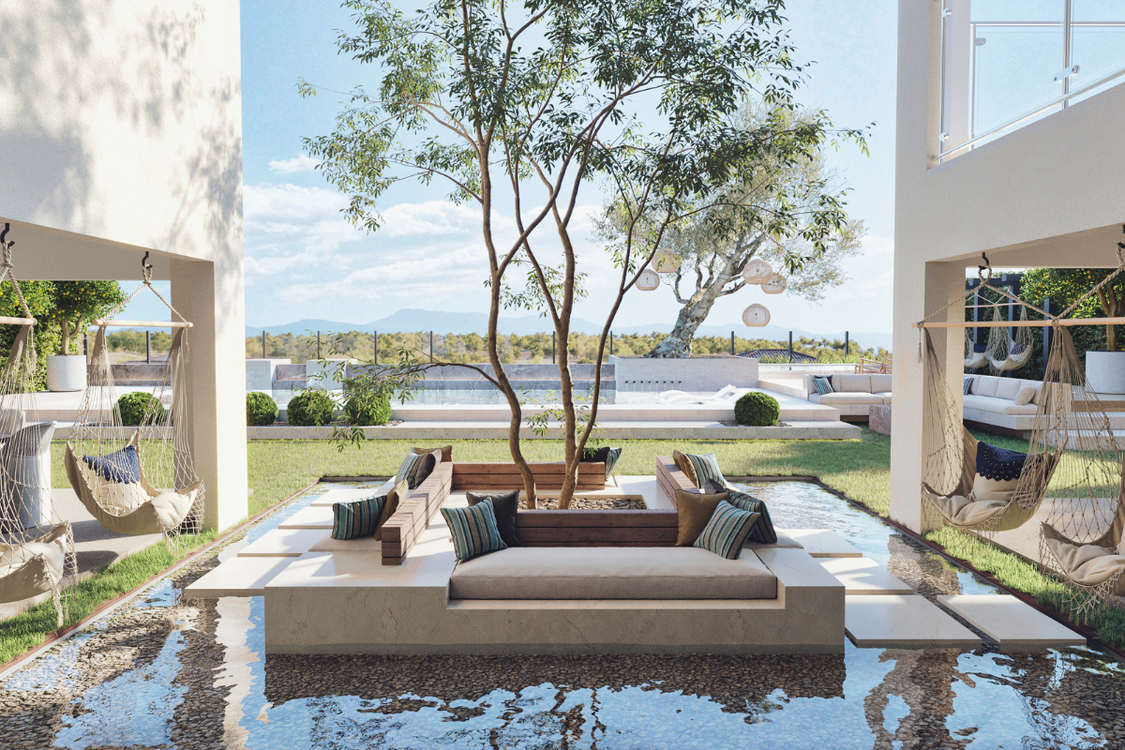 Our client wanted to ensure that their design was family-friendly, but didn't want to sacrifice on style. The design we came up with is both elegant and safe for the kids to enjoy. We incorporated a standard pool so we could add an automatic pool cover, ample dining and seating areas, and a stunning transition from indoors to the backyard.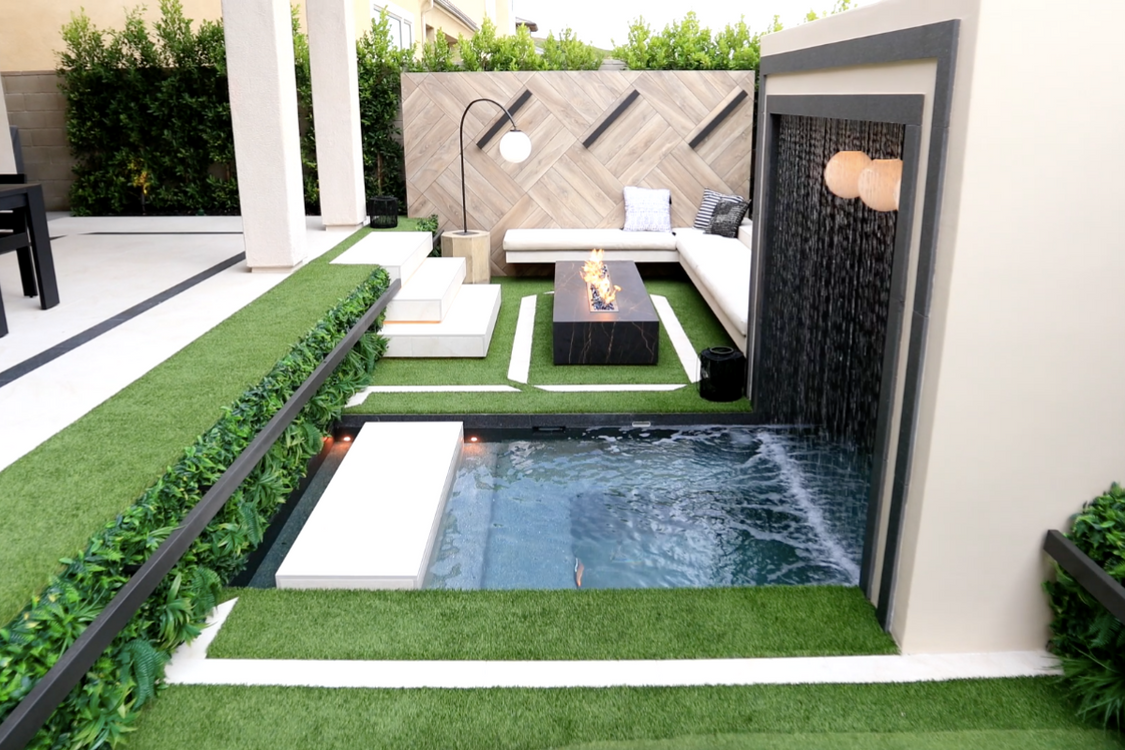 This compact design proves that no yard is too small for a luxury makeover. Not only were we able to add a seating area and an incredible fire table to the tiny space, but we created a gorgeous spa, custom water wall, AND a putting green to make the entire space feel like a fun-filled private resort.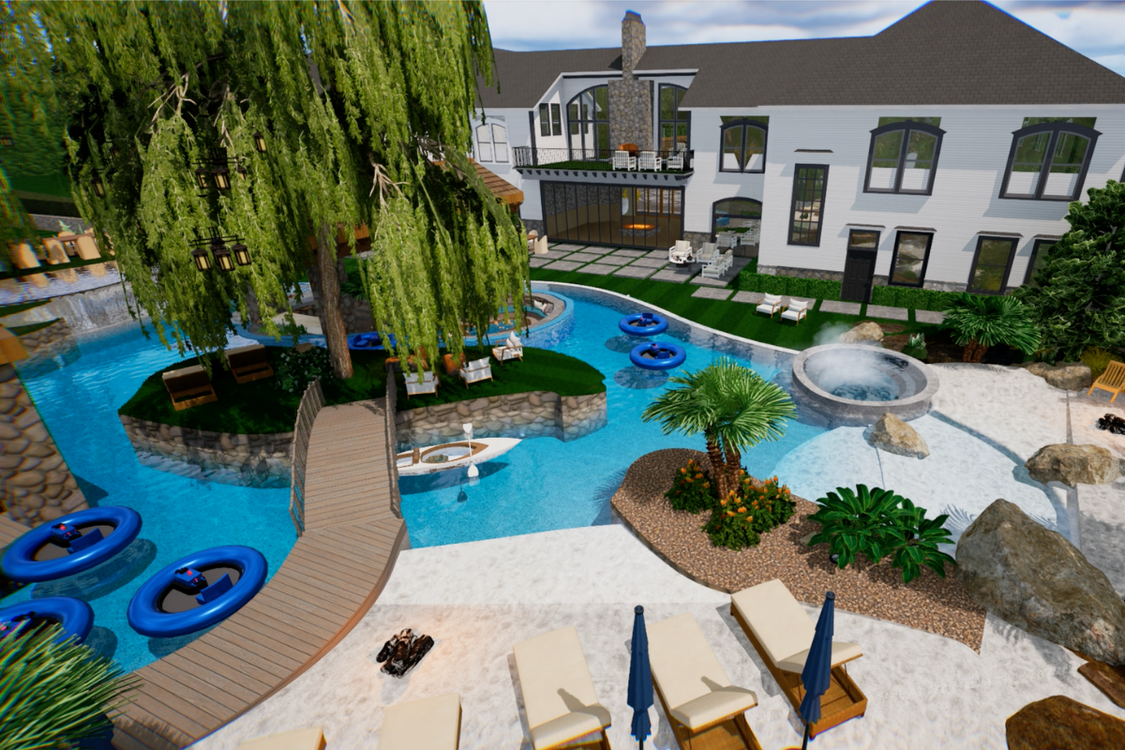 Because we had such a tough time narrowing it down to just 7 favorite designs, we want to share a bonus pick. This is one of our latest creations and our 13-year-old-selves would be giddy at the thought of spending weekends in this backyard. We added bumper boats, a place to kayak, a private island, and so much more to this insane yard.
Ready to get started on your yard? Get in touch with our team! We're here to help bring your dream backyard to life so that you can be the talk of the Holidays and the best yard in the neighborhood. Click here to schedule a free consultation call.
Sign up for the Foxterra Design newsletter for weekly design inspiration, the latest exterior trends, and resources to help you create a yard you never want to leave.