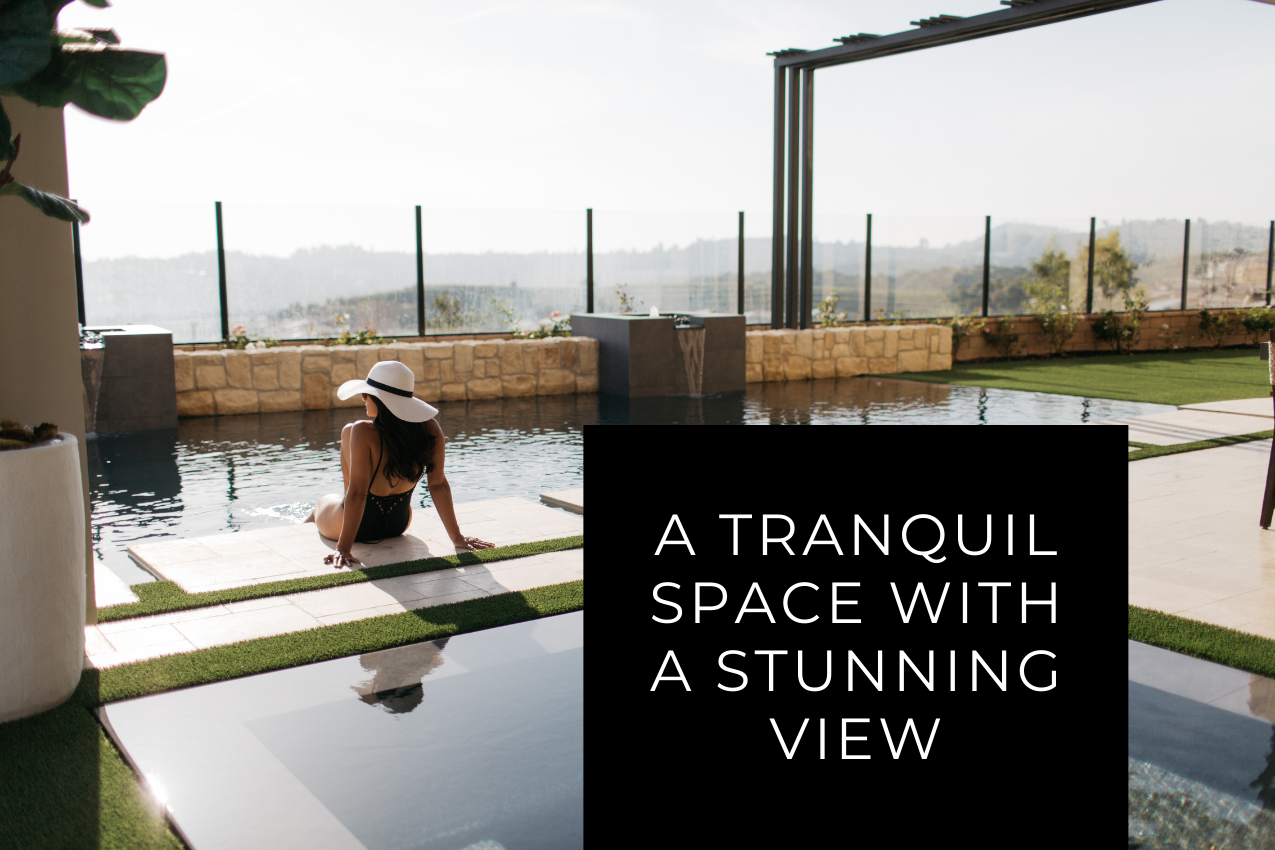 Wait until you see how we took this outdoor space from an empty dirt lot to a tranquil oasis with some unbelievable hidden features.

Our client has a family of 7 and just built a new home. They wanted a luxury exterior for their family home and came to us with some impressive requests.

Here are all the details:

📍The Location
Irvine, CA

💸 The Budget
$750K

🏝 The Exterior Design Style
Modern, Minimal Tuscany

📋 The Wishlist
A HUGE pool the entire family can enjoy.
A Sunken seating area INSIDE the pool.
Surprise, fun elements for the kids.
A simple, yet creative space.
🤔 The Challenge
This is a tract home that does not have a huge lot.

✨ The Design
Our final design is seriously serene with hidden playful elements. We took advantage of our client's stunning view and their existing space to give them everything they wanted and more for their dream yard.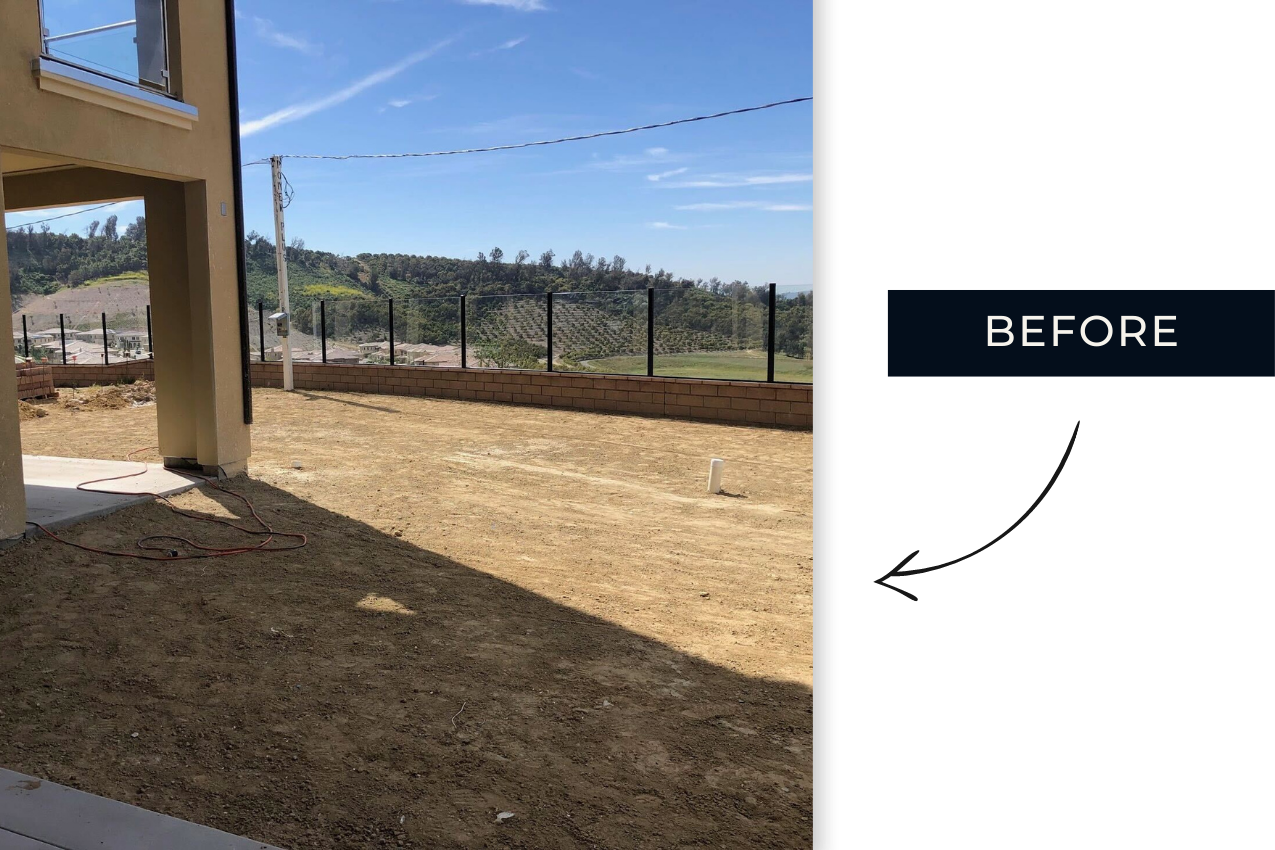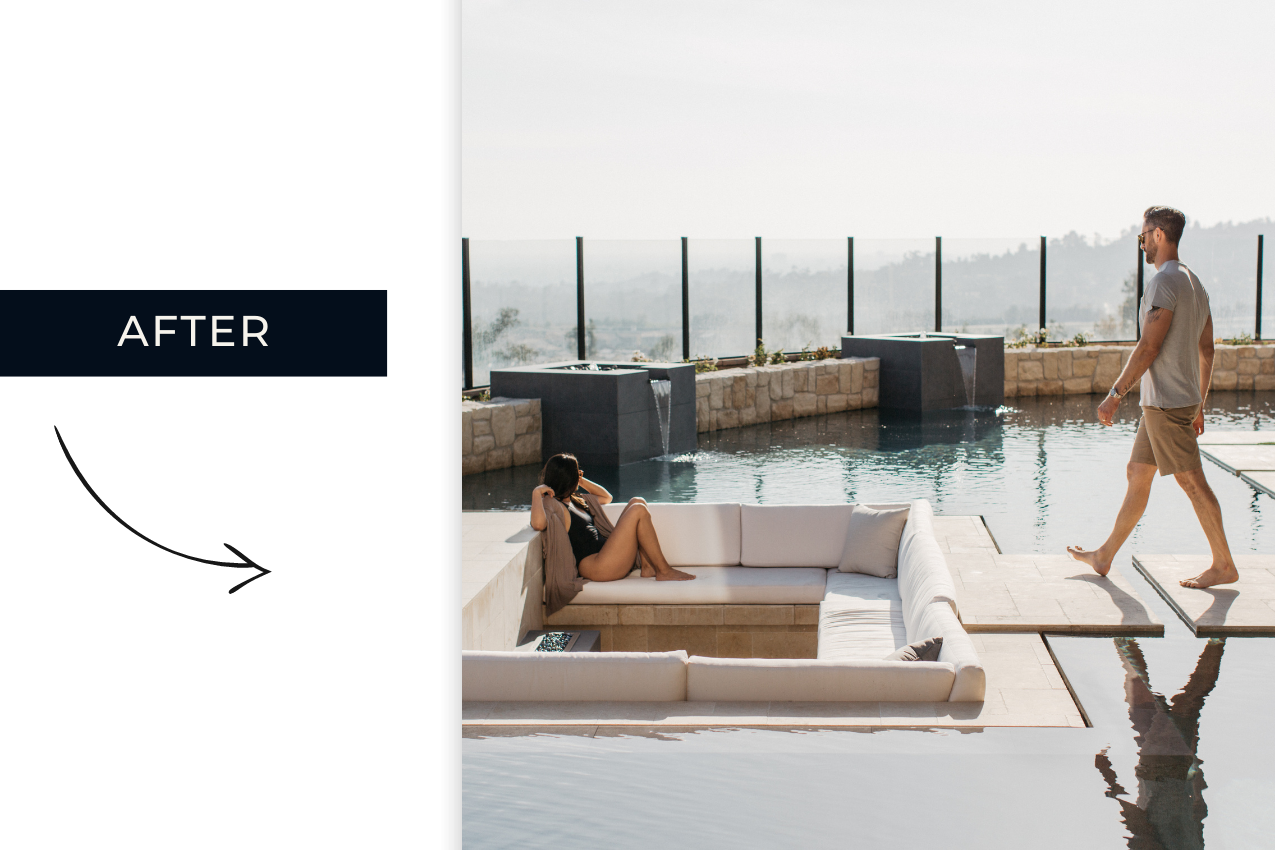 Our client wanted their space to be minimal and modern, with elements that remind them of traveling in Tuscany.

But, they also wanted their 5 children to be able to enjoy the backyard and have fun in the outdoor space.

Keep reading for a look at all the design details—and make sure you keep scrolling all the way to the end because we're also sharing our favorite 'hidden' features that really give this yard that 'wow factor' our client was looking for.
Standout Features That Brought This Yard To Life: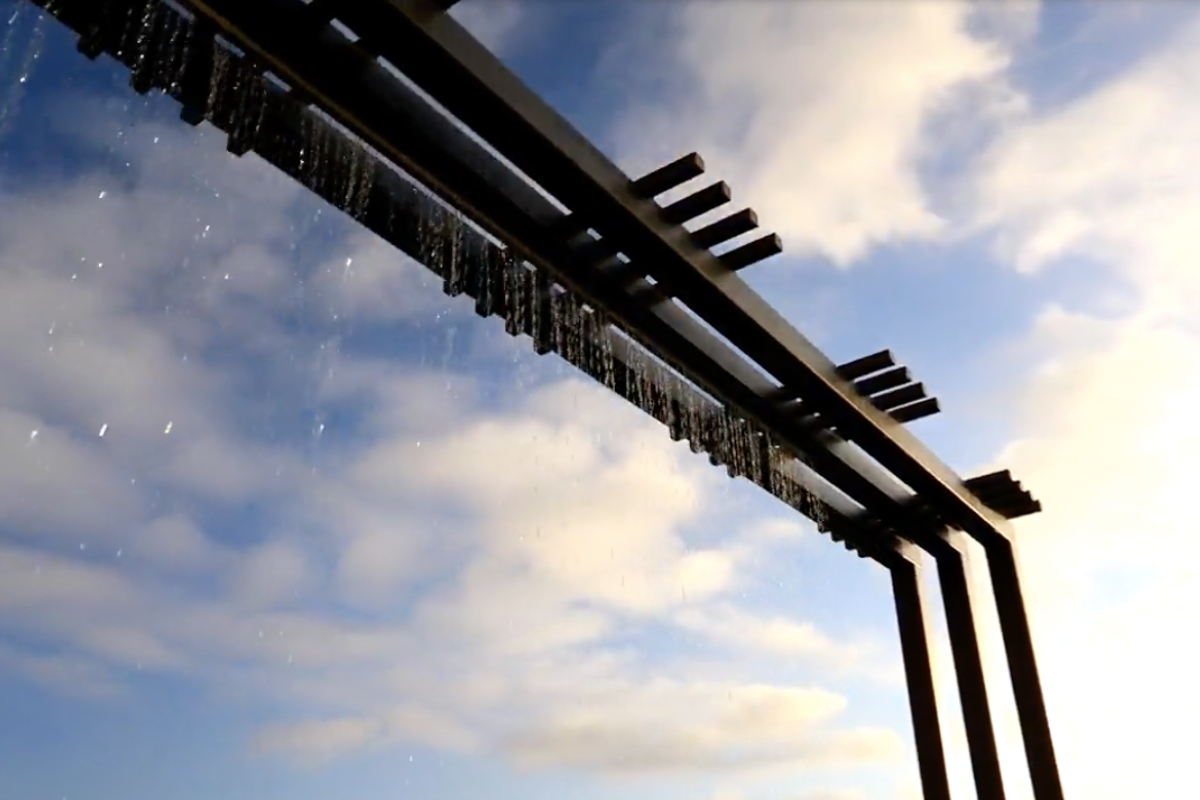 Rope Swing And Water Curtain
Our client has 5 kids so we knew we needed to add something fun that they would love. So, we designed a rope swing that makes hopping into the pool epic. But, it's even more exciting because we installed it along with a water curtain to take this swing to the next level.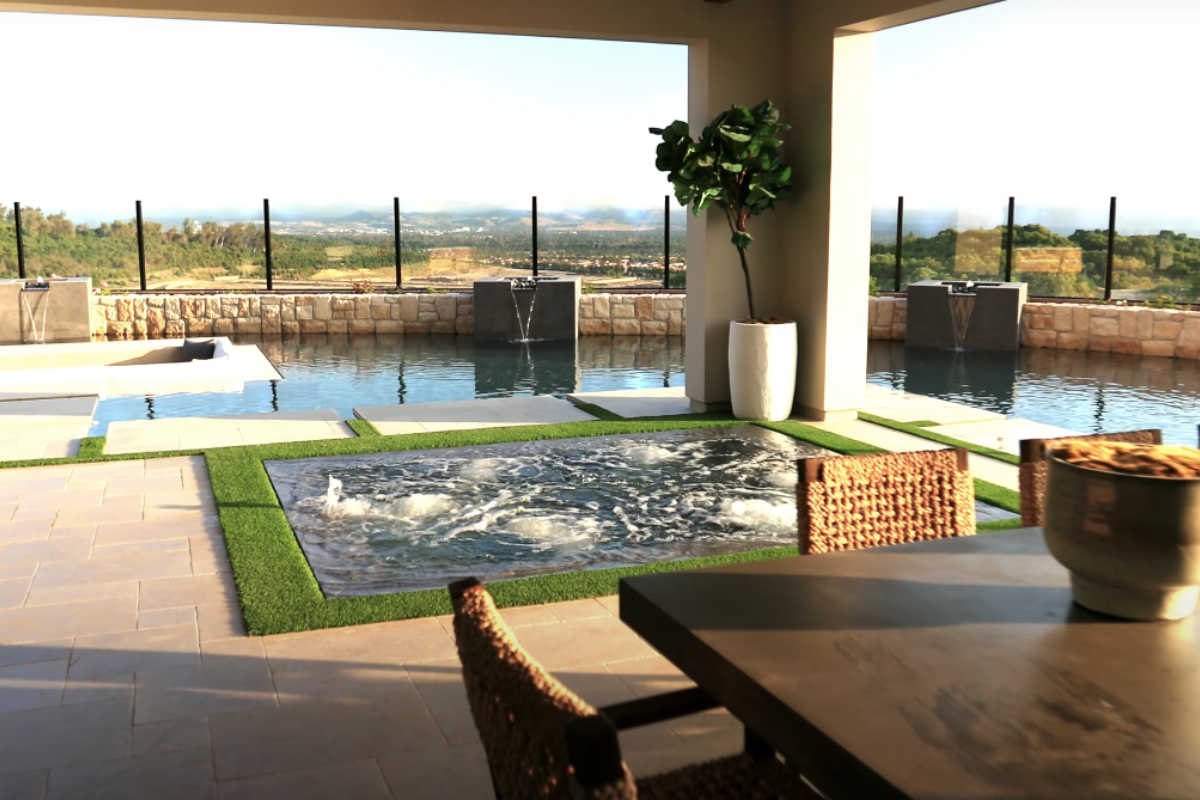 Indoor/Outdoor Spa 

This home has a huge California room, so we took full advantage of the indoor/outdoor living space by adding the spa here. The result is a cozy, seriously serene space our client can use to unwind.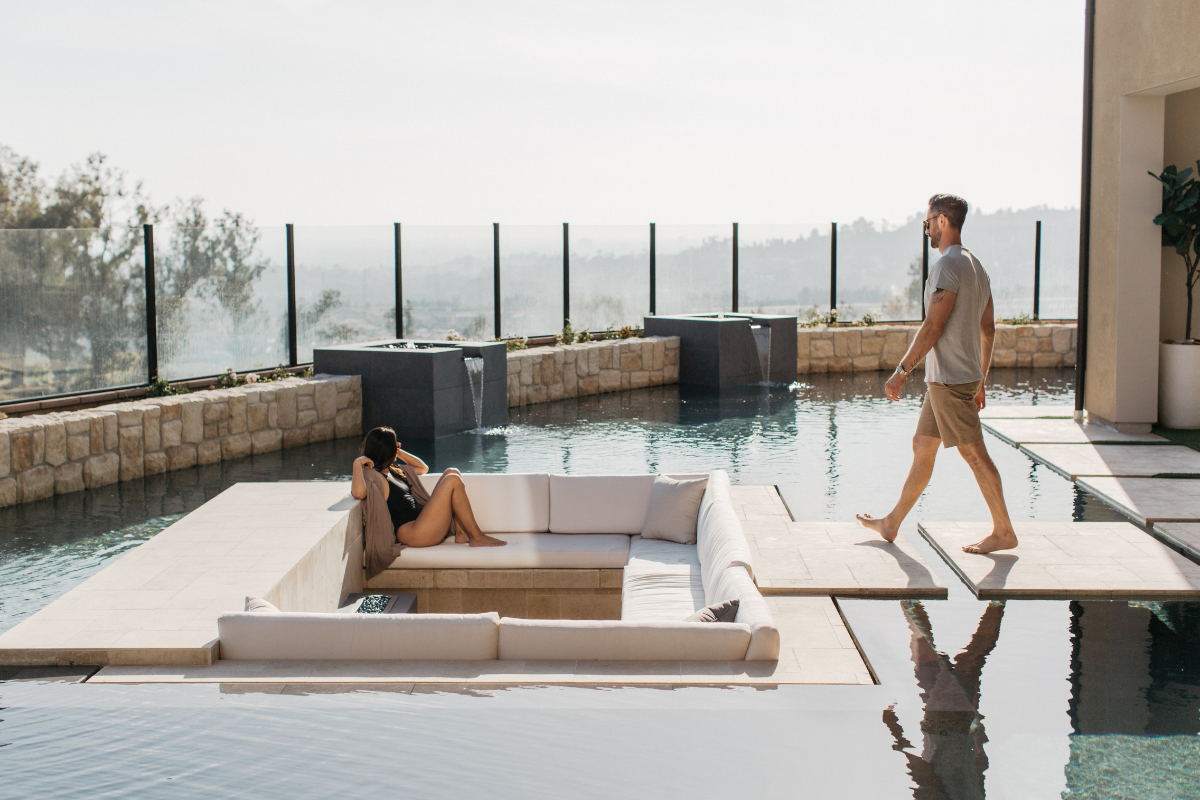 Floating Seating Area

This might be our favorite seating area and fire table to date…because it's in the middle of the pool. We got to take advantage of our client's stunning view by placing the main seating area in the center of the outdoor space, looking out onto a stunning view.
Our 3 Favorite Hidden Features: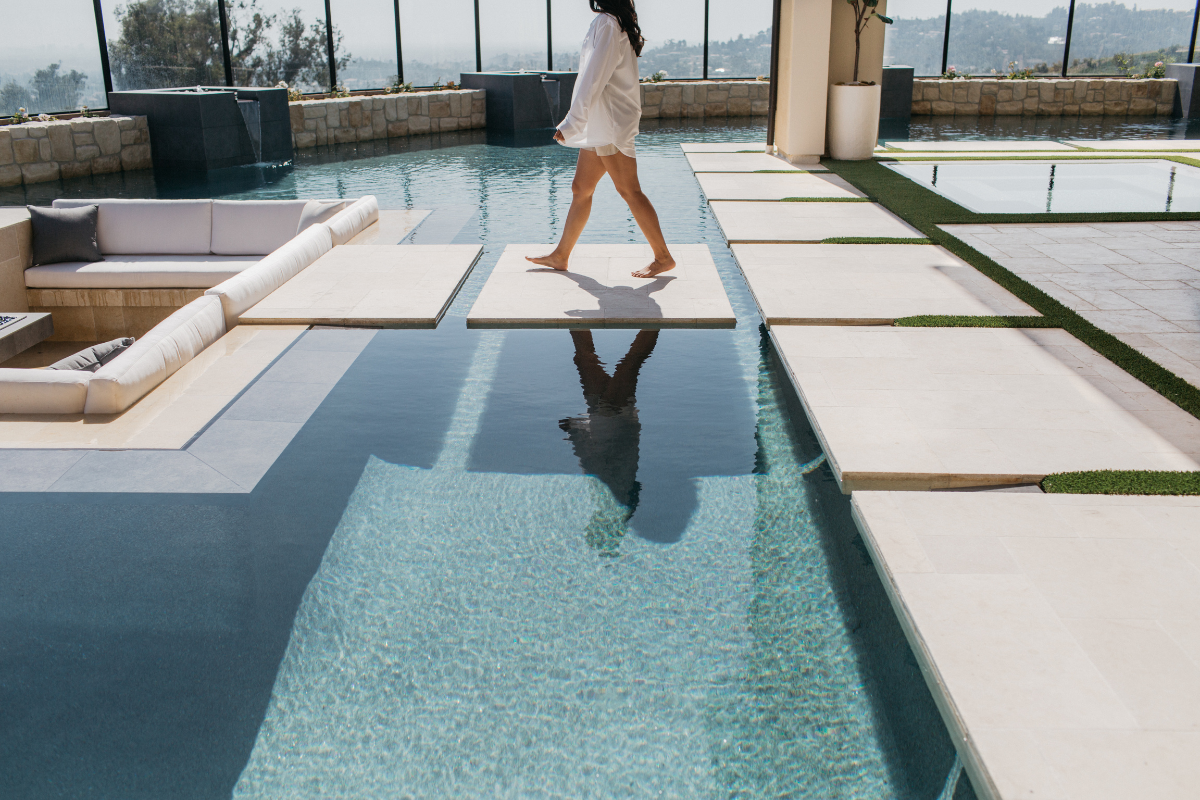 Floating Steps
We've created 'floating' walkways before, but not like this one. We were able to create floating walkways across this entire outdoor space and you can actually swim underneath each step—so you can swim seamless laps around the entire pool.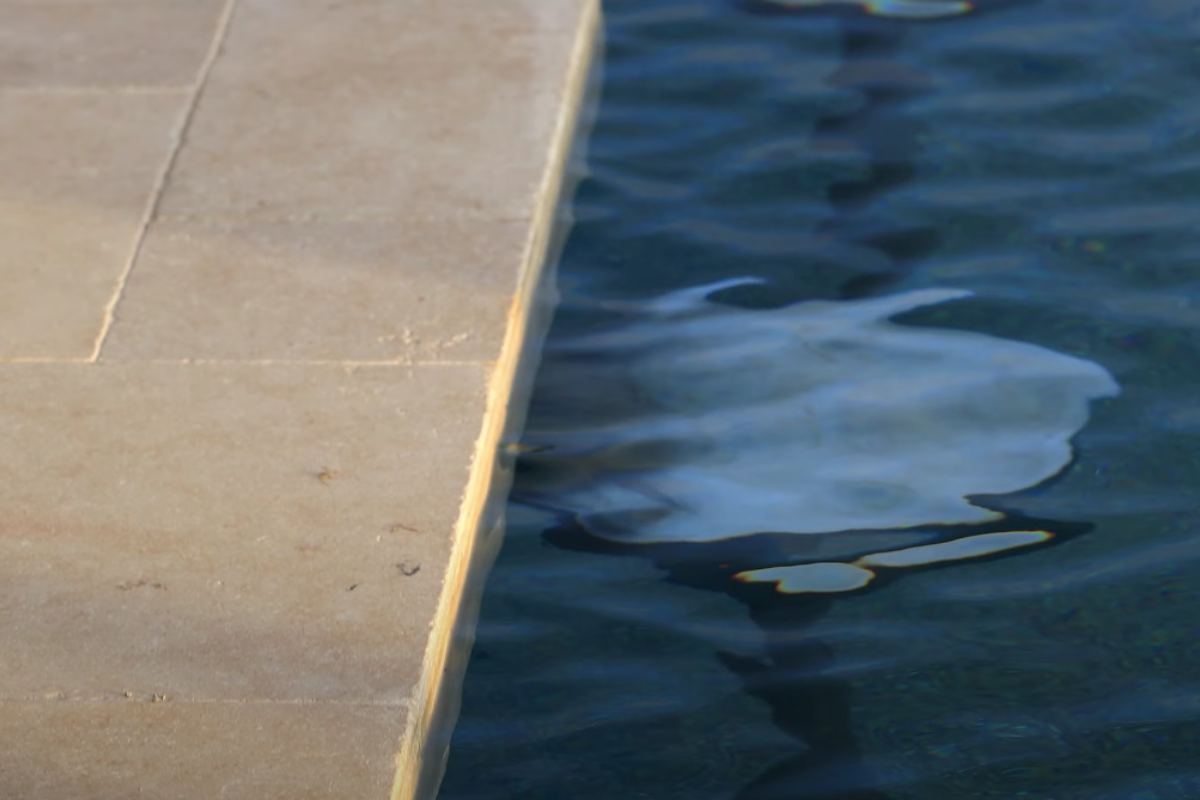 Underwater Stools
Along the edge of the pool, we added some hidden, underwater stools. Our client and the family can swim up to the stools and sip smoothies poolside whenever they want.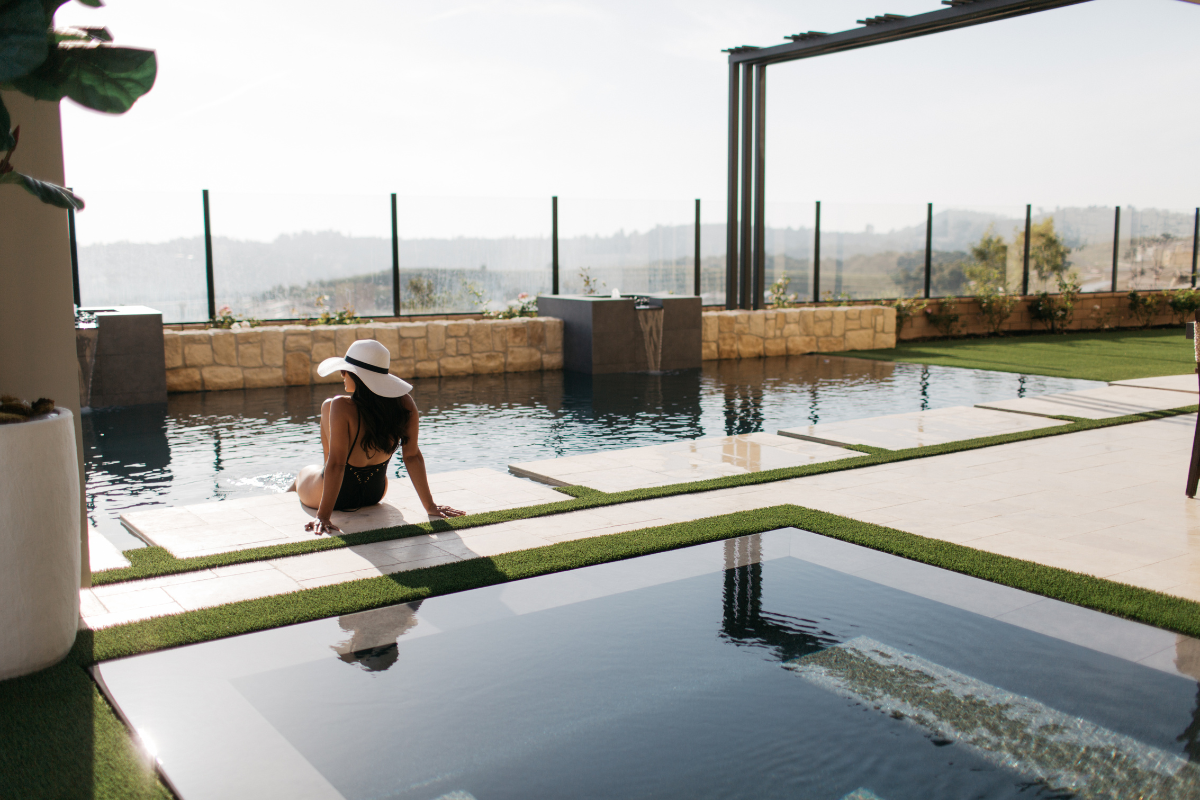 Zero Edge Pool And Spa
We created an entire underground chamber to make the zero-edge pool and spa possible. The water looks like it's just disappearing, but it's actually getting funneled through a whole system that's hidden under turf.
Ready to Transform Your Yard Into a Private Resort?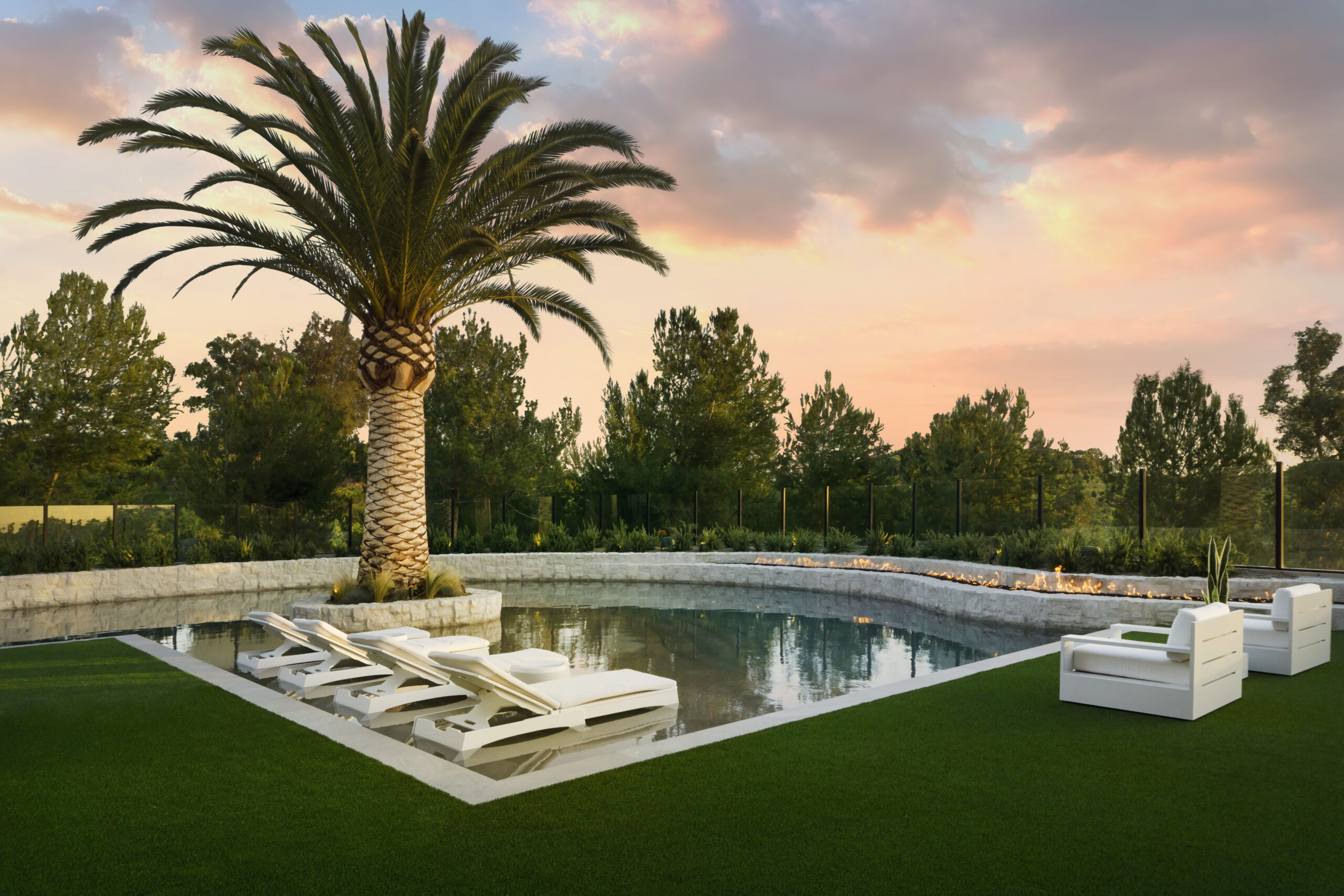 We can't wait to hear what's on your design wish list and to start exploring the potential in your outdoor space.

Click the "Get Started" button below to schedule a free discovery call with our team to get started today.