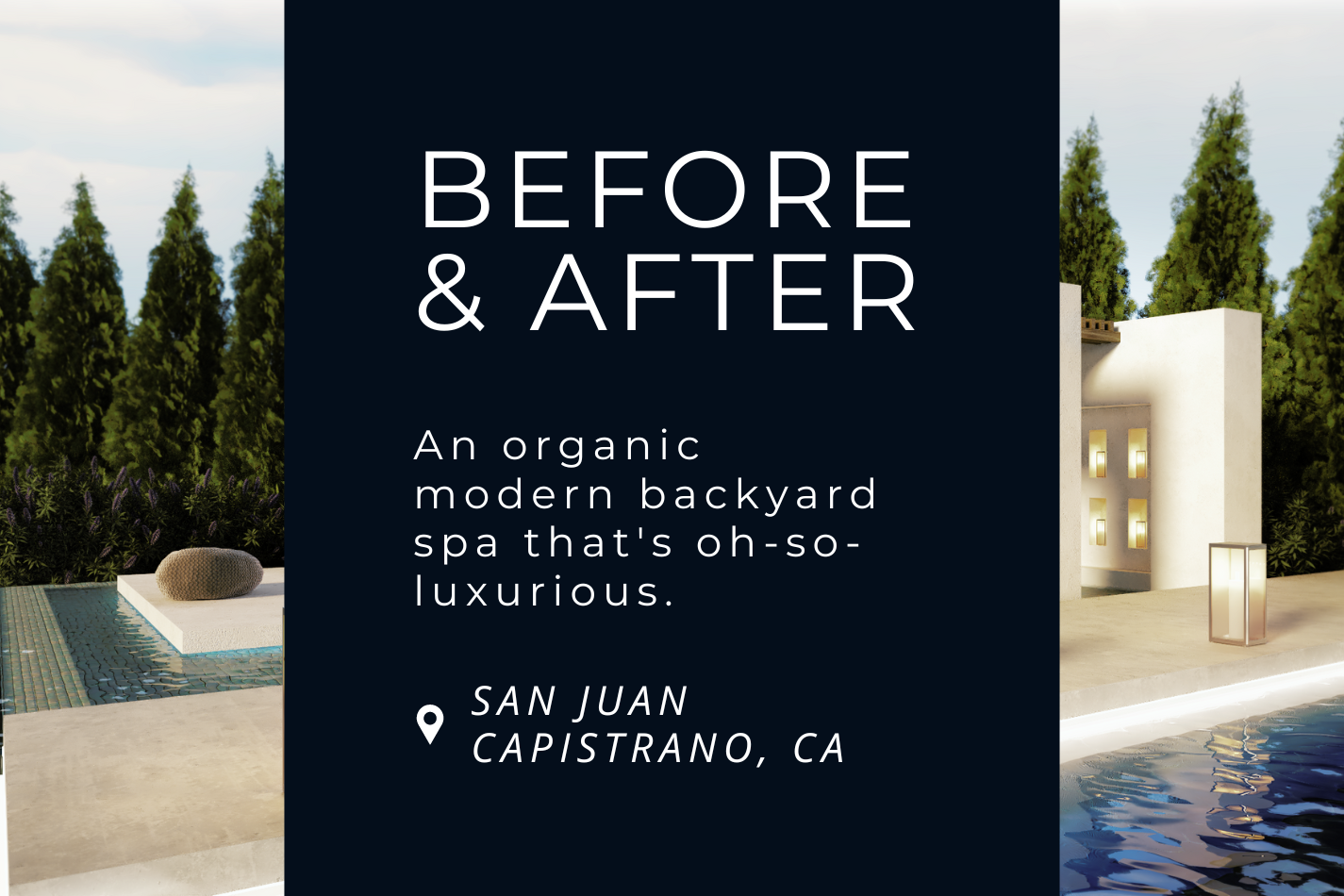 We took a dirt lot and turned it into the most tranquil backyard oasis imaginable and created a space that truly transports you every time you step outside. Our client's home is in San Juan Capistrano, CA and they wanted a luxury backyard inspired by their favorite places to travel—which include Santorini and Tulum. Keep scrolling for a look at the entire process—from inspiration, to design, and a walkthrough of the finished space once construction was complete.  
TAKING INSPIRATION FROM TRAVELLING
Our client love to travel, so a lot of the inspiration they shared with us for their backyard included travel photos and images from 5-star resorts in Tulum and Santorini. They are drawn to organic shapes and natural materials, which we incorporated into the final designs.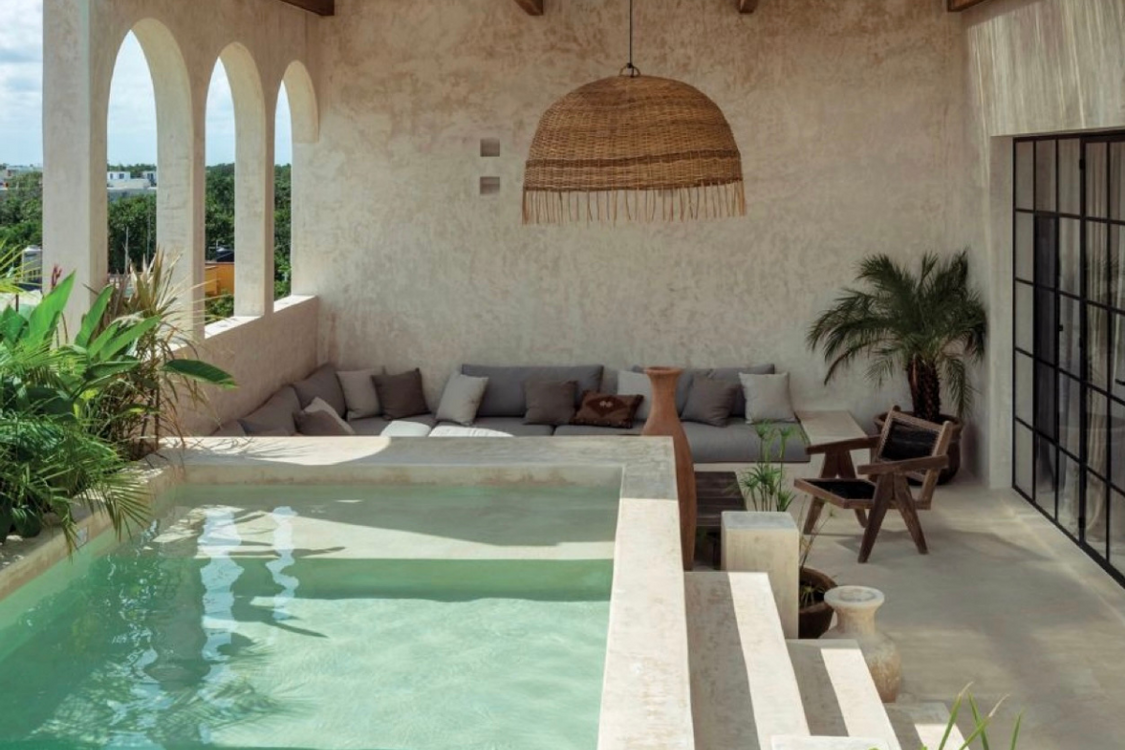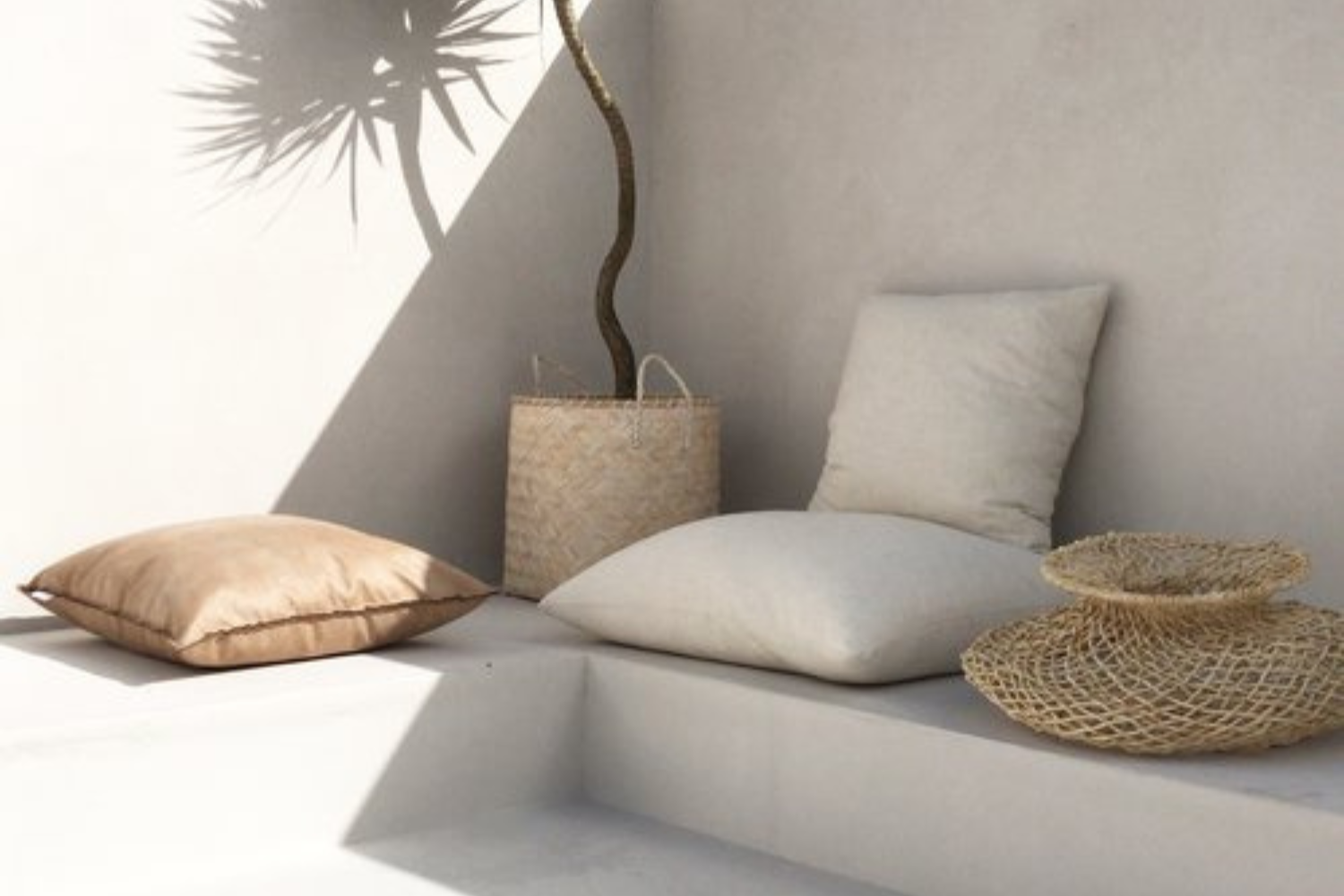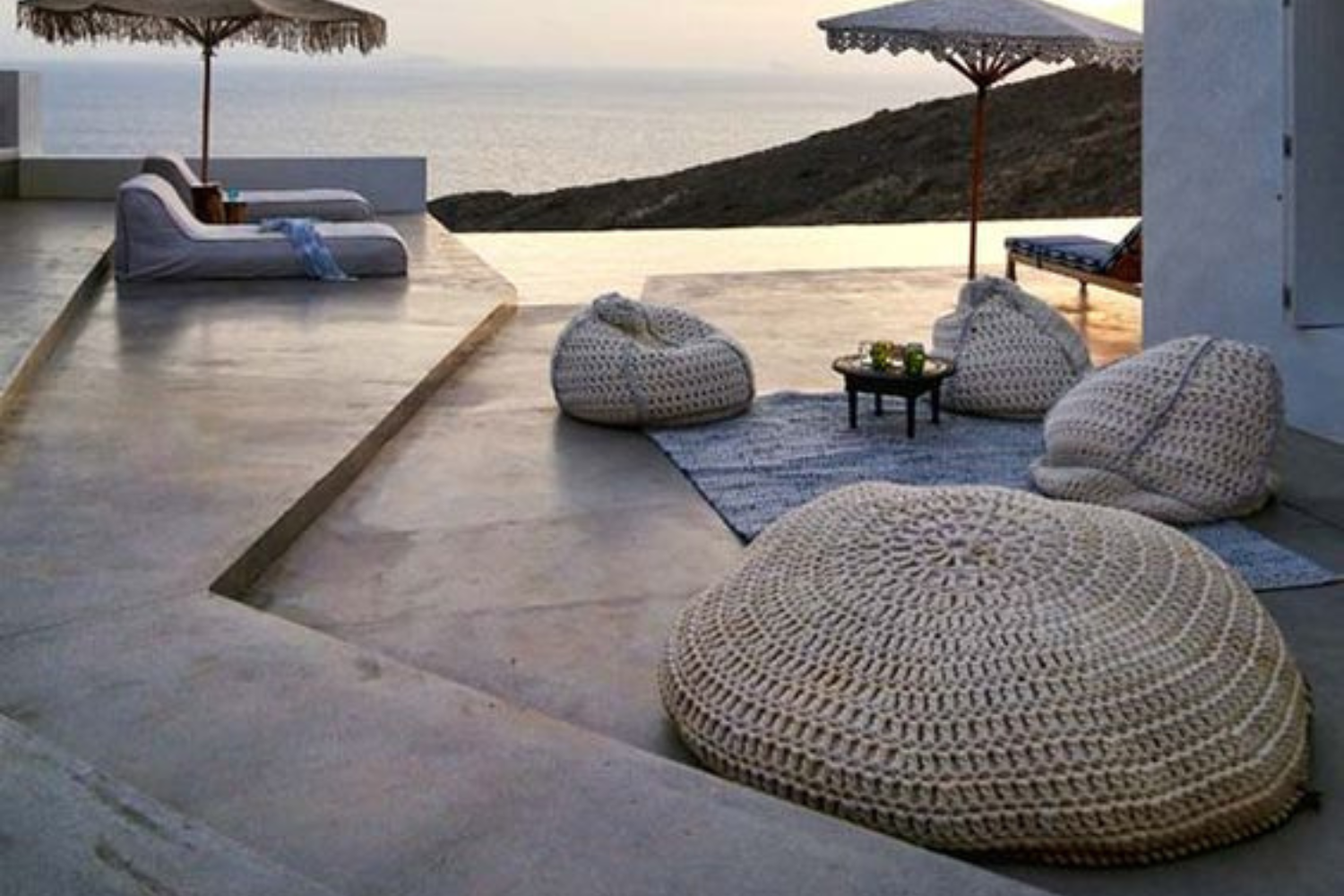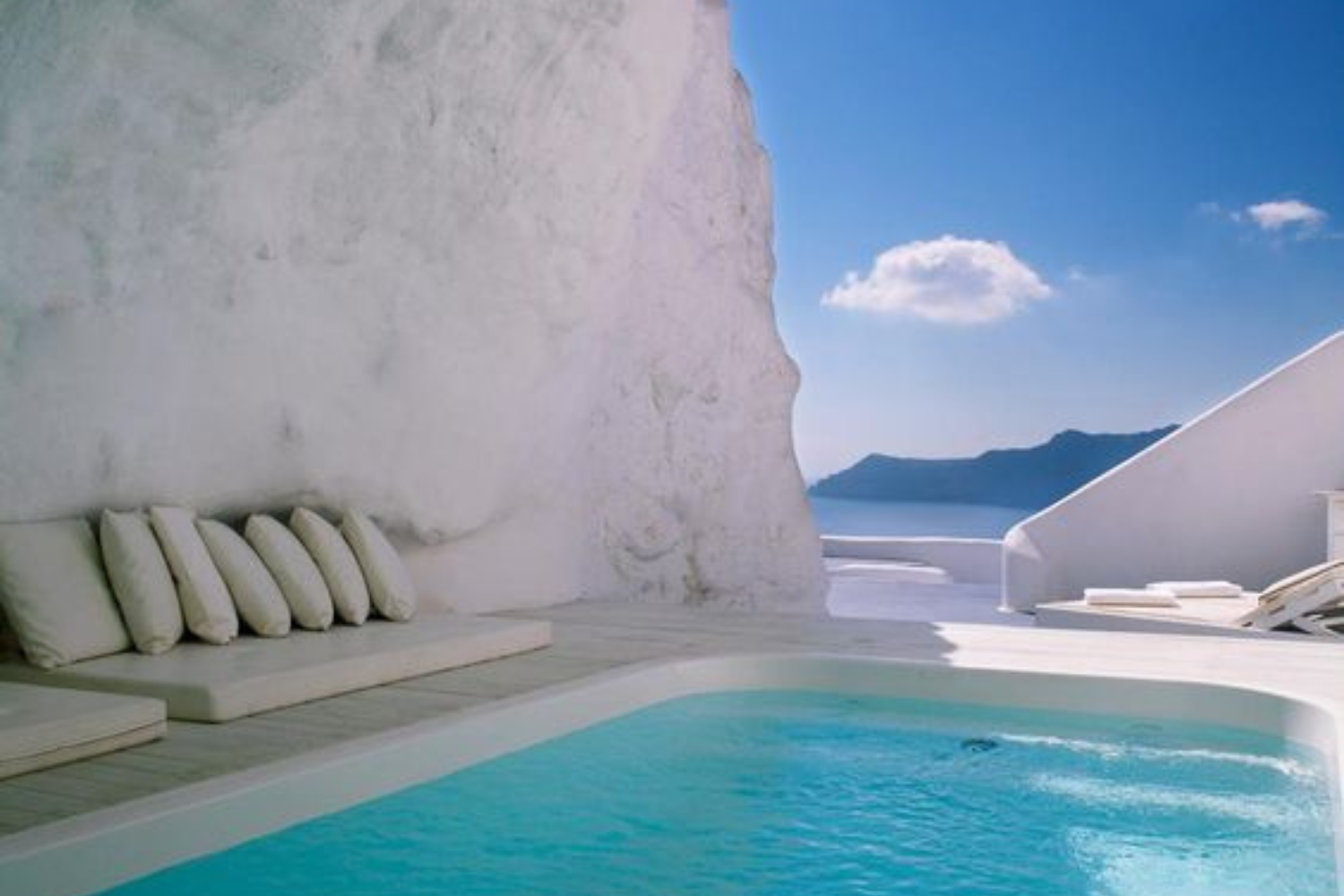 Organic modern style blends modern, minimal elements with organic shapes and natural materials for an exterior that is endlessly tranquil. For this exterior, we took cues from resorts in Tulum and Santorini and brought these styles home for our client with rustic textures coupled with creamy stucco and a minimal aesthetic. It's the perfect place to get away and relax.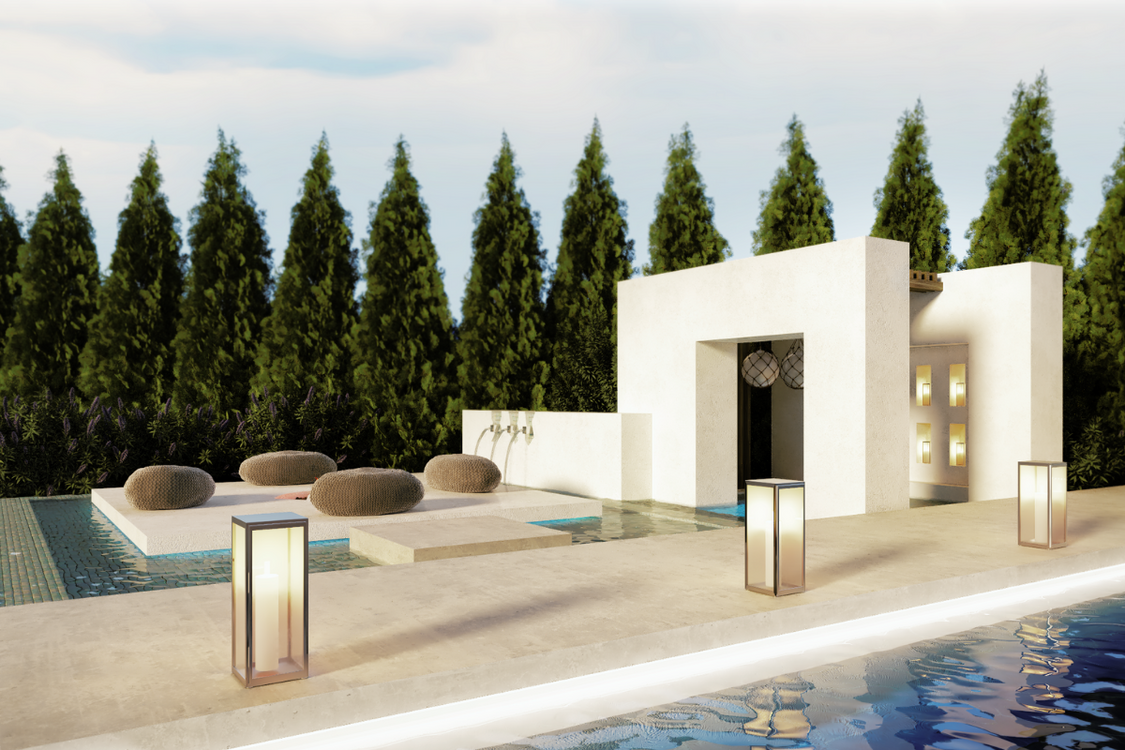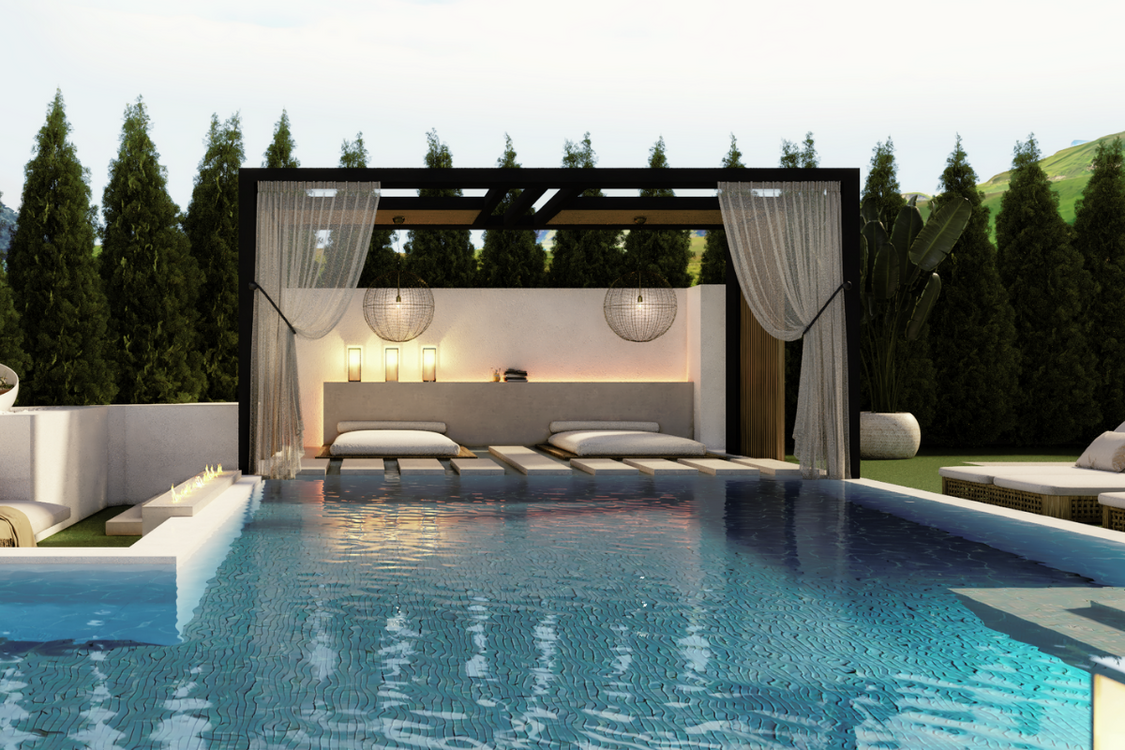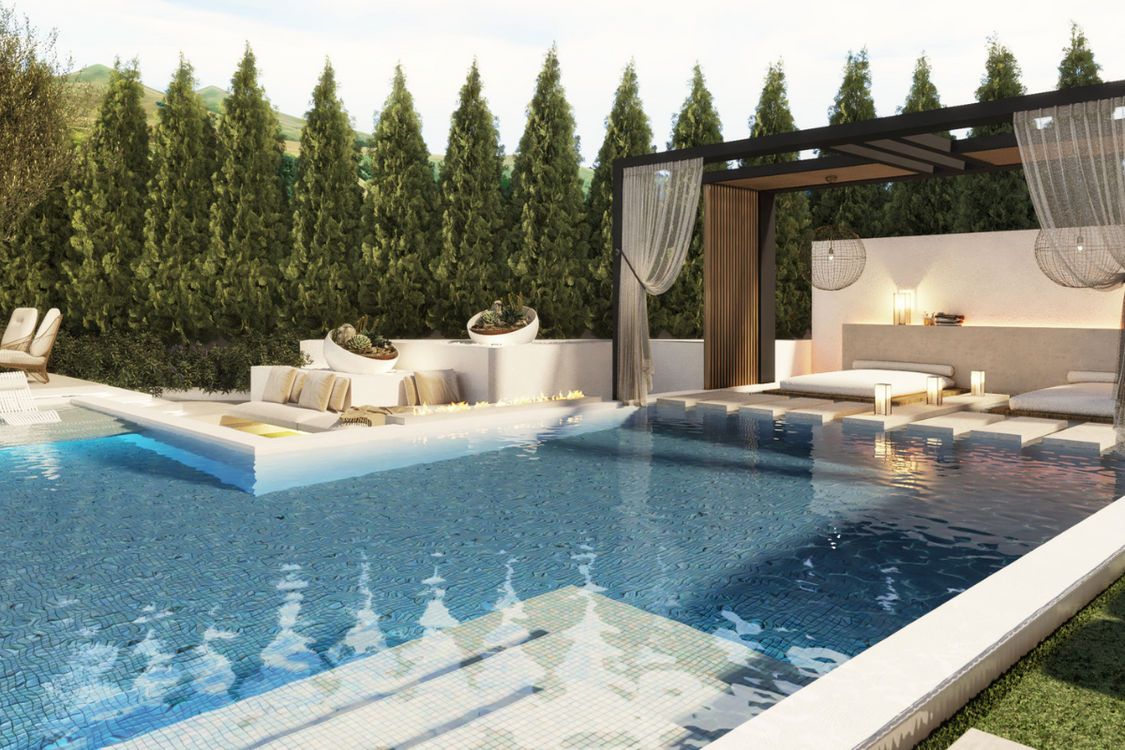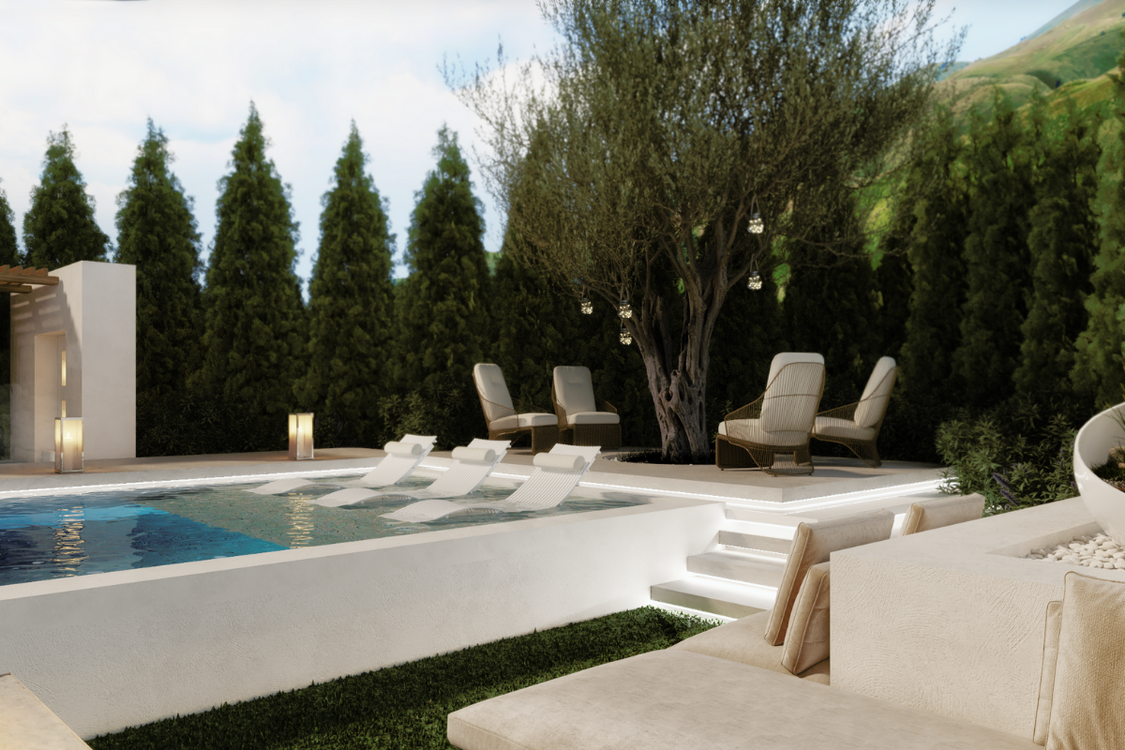 BRINGING THIS PRIVATE RESORT TO LIFE
While we did not construct this outdoor space ourselves, we were onsite throughout the process and kept tabs on the build. The lot was completely transformed from open space and lots of dirt to a private resort worthy of 5-stars.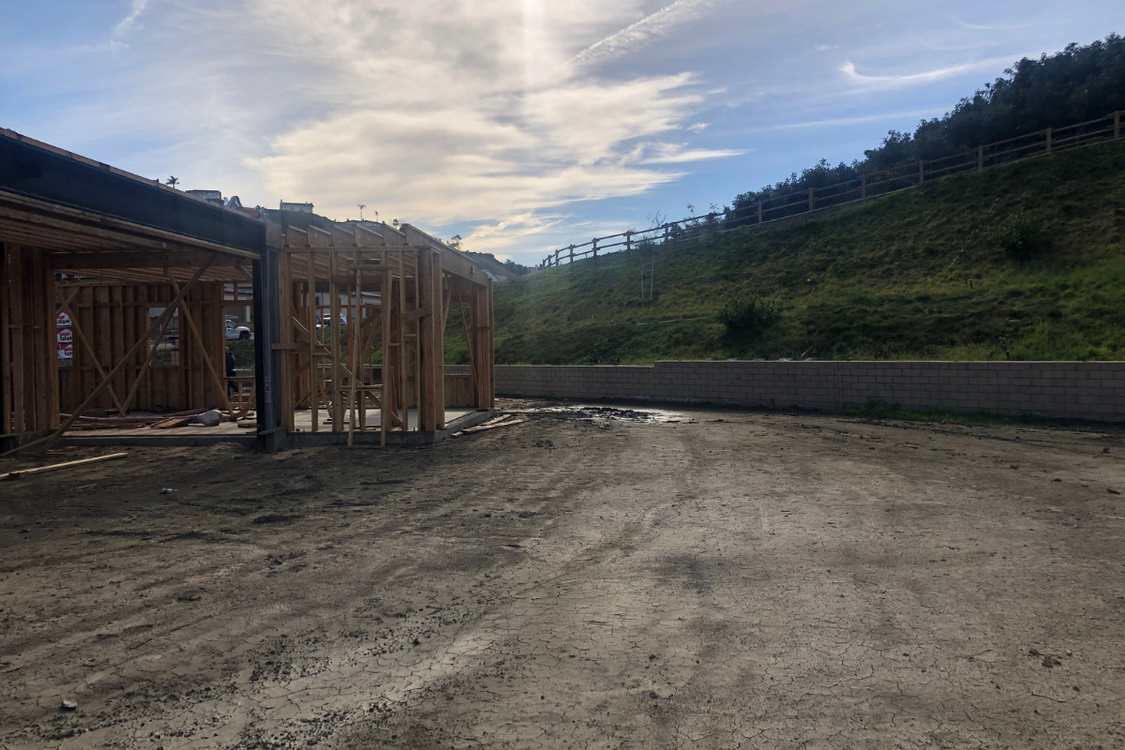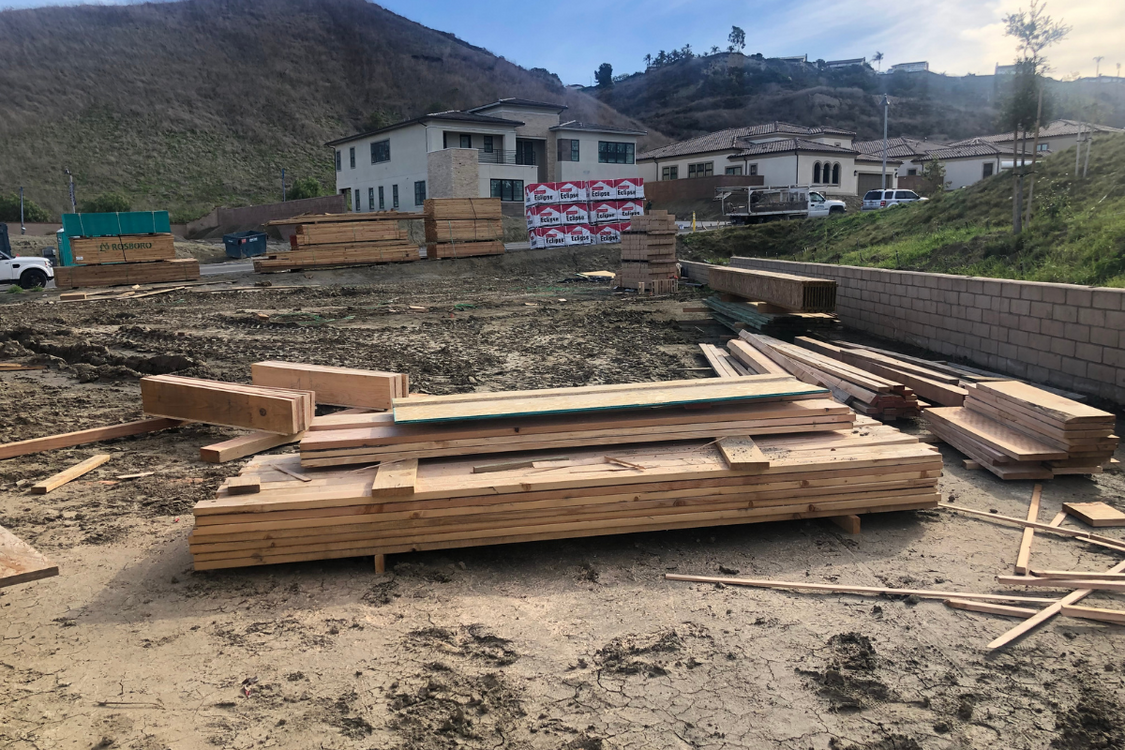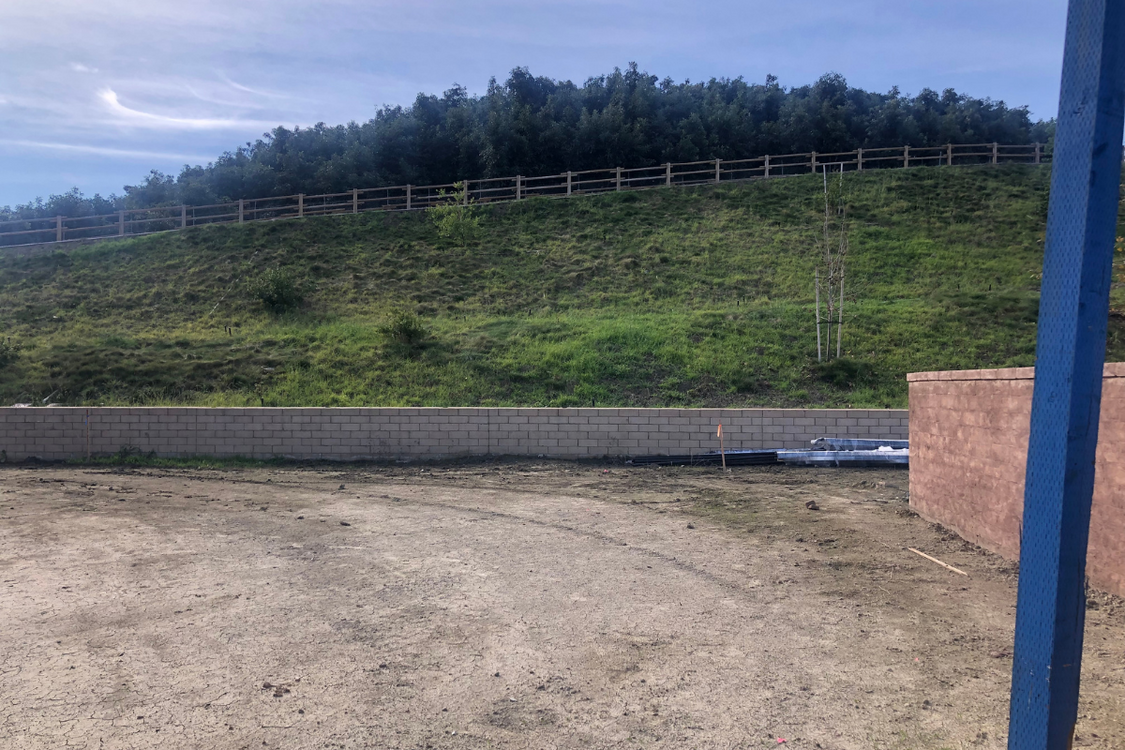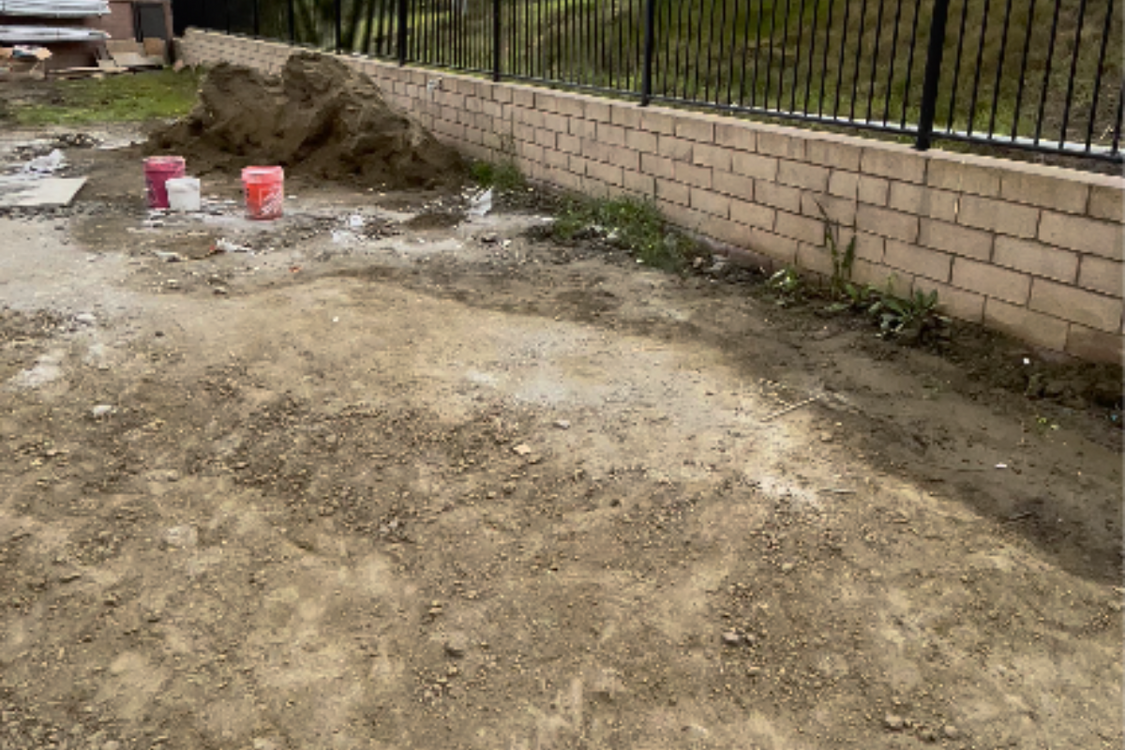 THE FINISHED DESIGN: A TULUM-INSPIRED PRIVATE RESORT
This might be our most relaxing design yet. The dreamy neutral colors, soft textures, and lounge areas all make this space a true oasis and a vacation every time you step outside. There are floating steps, a hidden spa behind an incredible statement wall full of candles, massive daybeds, and so much more.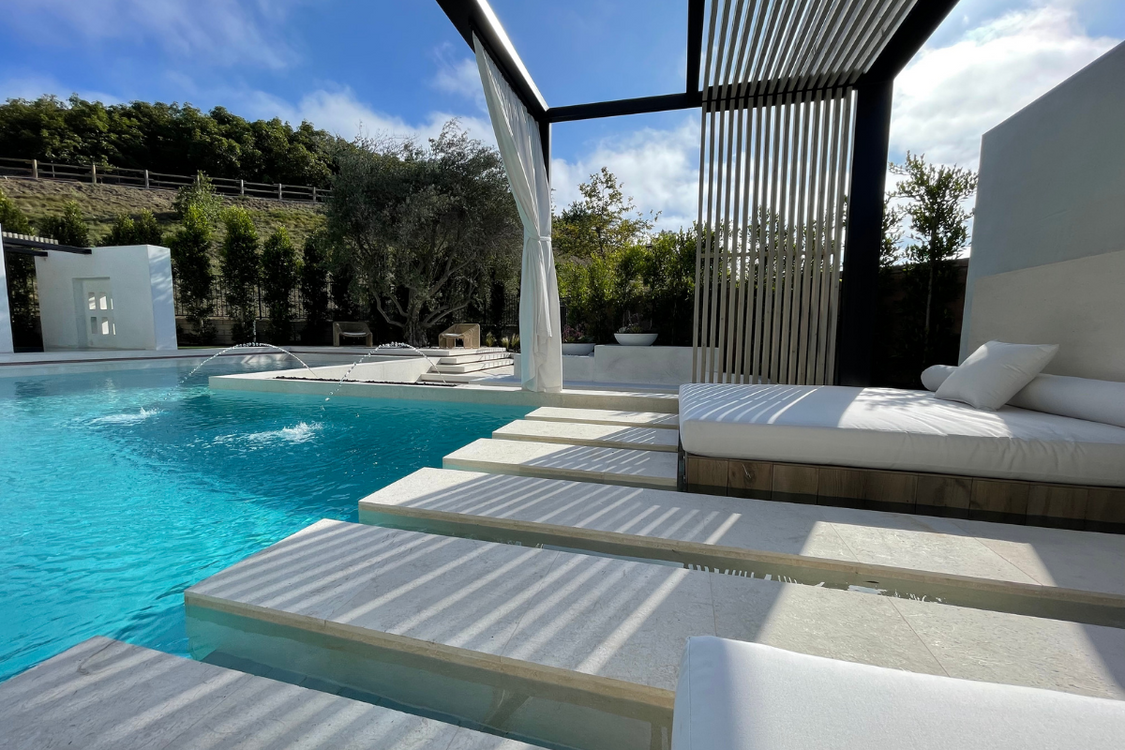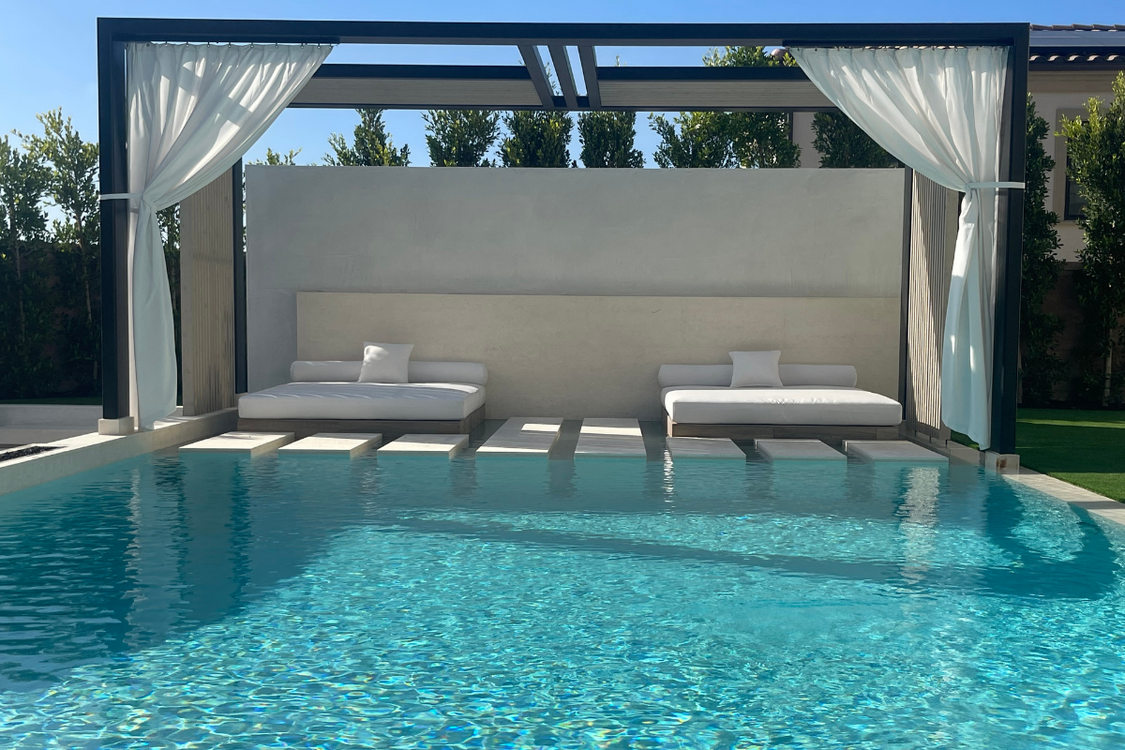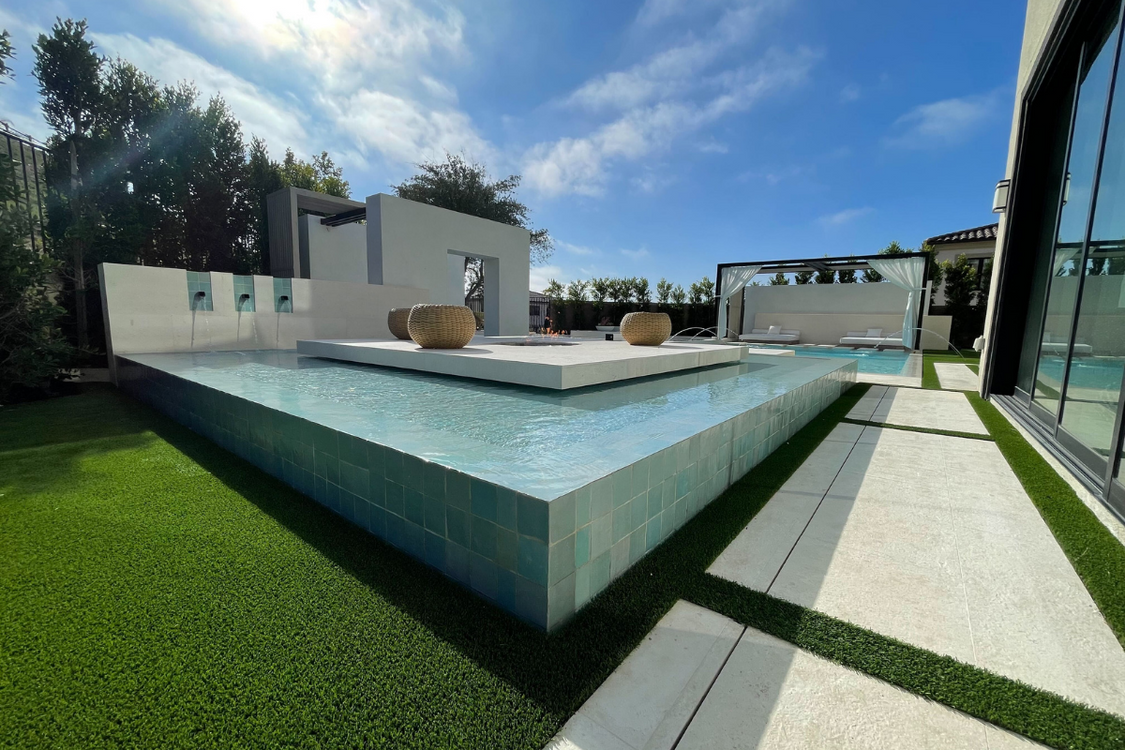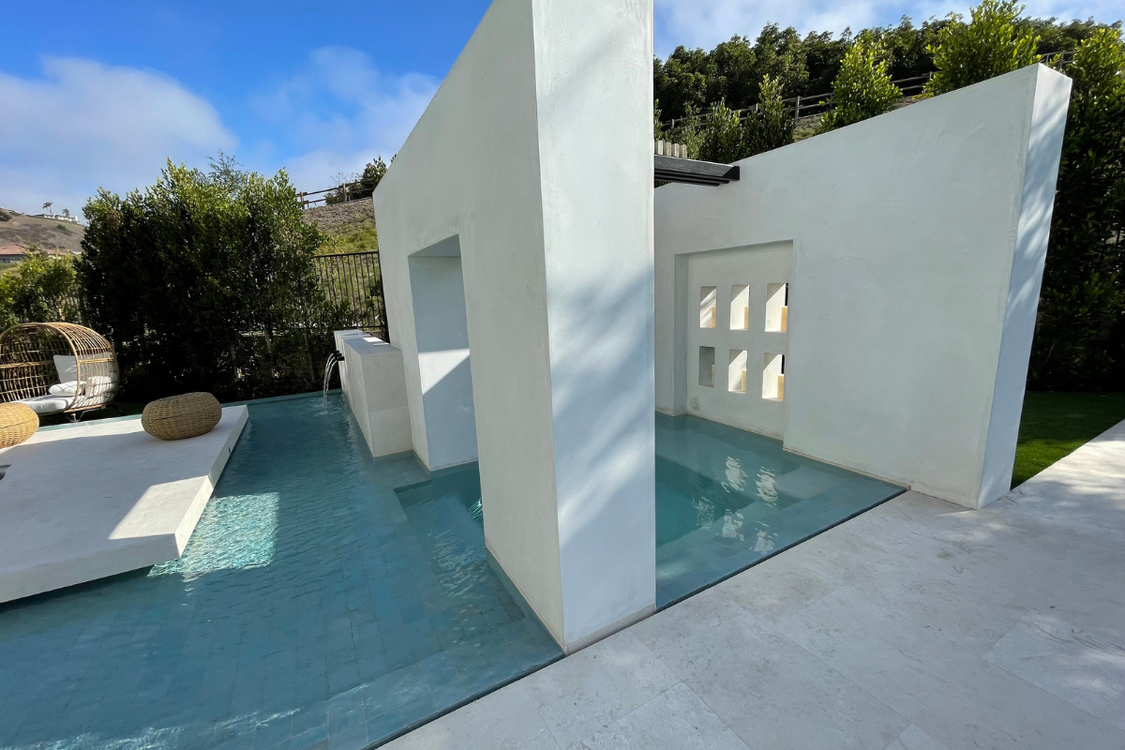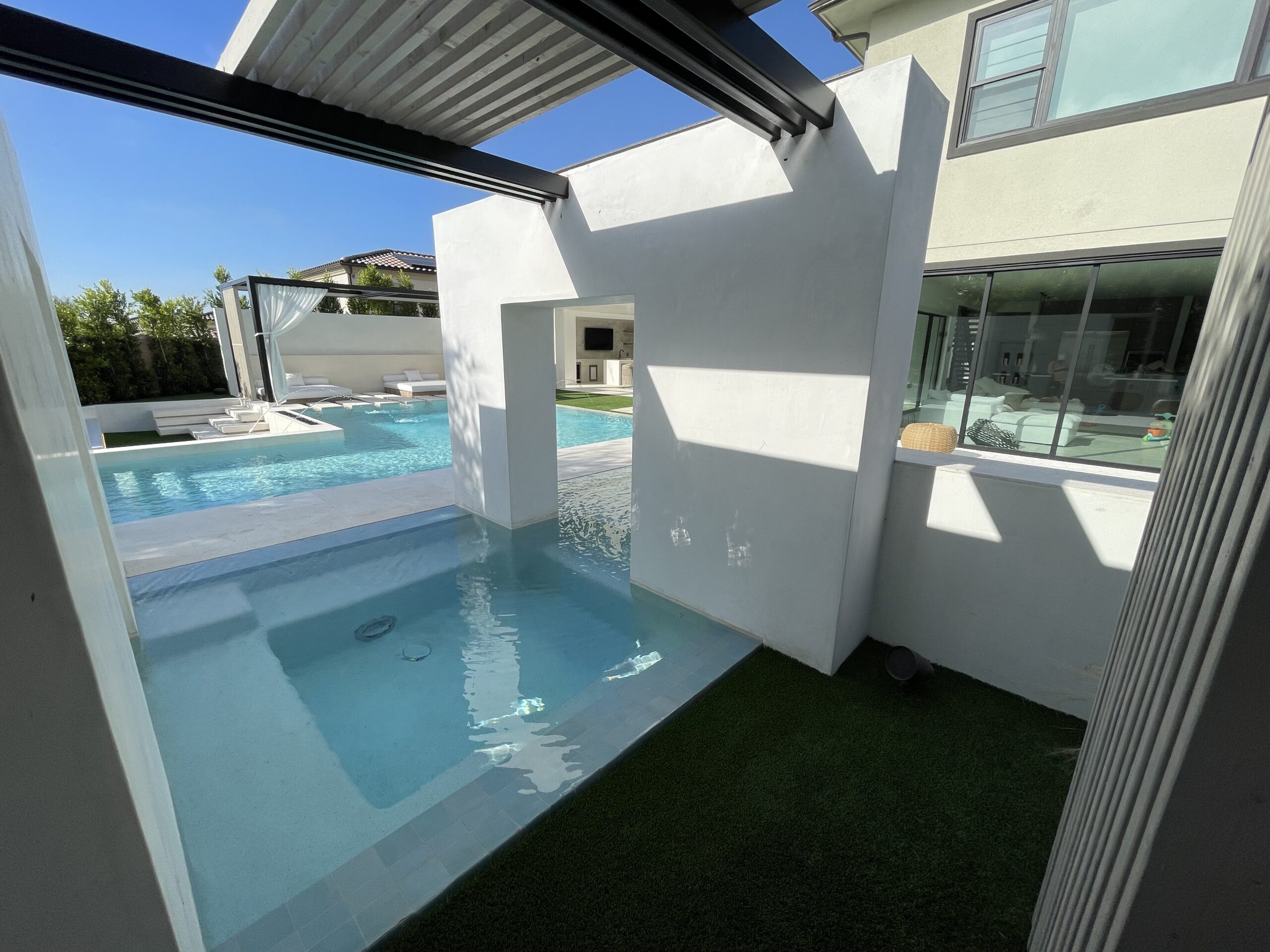 Wish the resort was only steps away instead of a plane ride away? Click here to talk to one of our designers about transforming your yard into a 5-star backyard getaway you can enjoy everyday.
Sign up for the Foxterra Design newsletter for weekly design inspiration, the latest exterior trends, and resources to help you create a yard you never want to leave.