Location, Location, Location
Making sure your backyard has a seamless flow is imperative when deciding on where to put the exterior kitchen. First, consider where your indoor kitchen is in relation to where you plan to build the outdoor space. Sanitation is something to think about when you're carrying uncooked food across your backyard in the heat of the summer, so make sure your indoor refrigerator is easily accessible to your exterior grill or stove. Don't obstruct the walking paths with beams, bars, or large décor but instead, keep an open concept design to allow for free movement.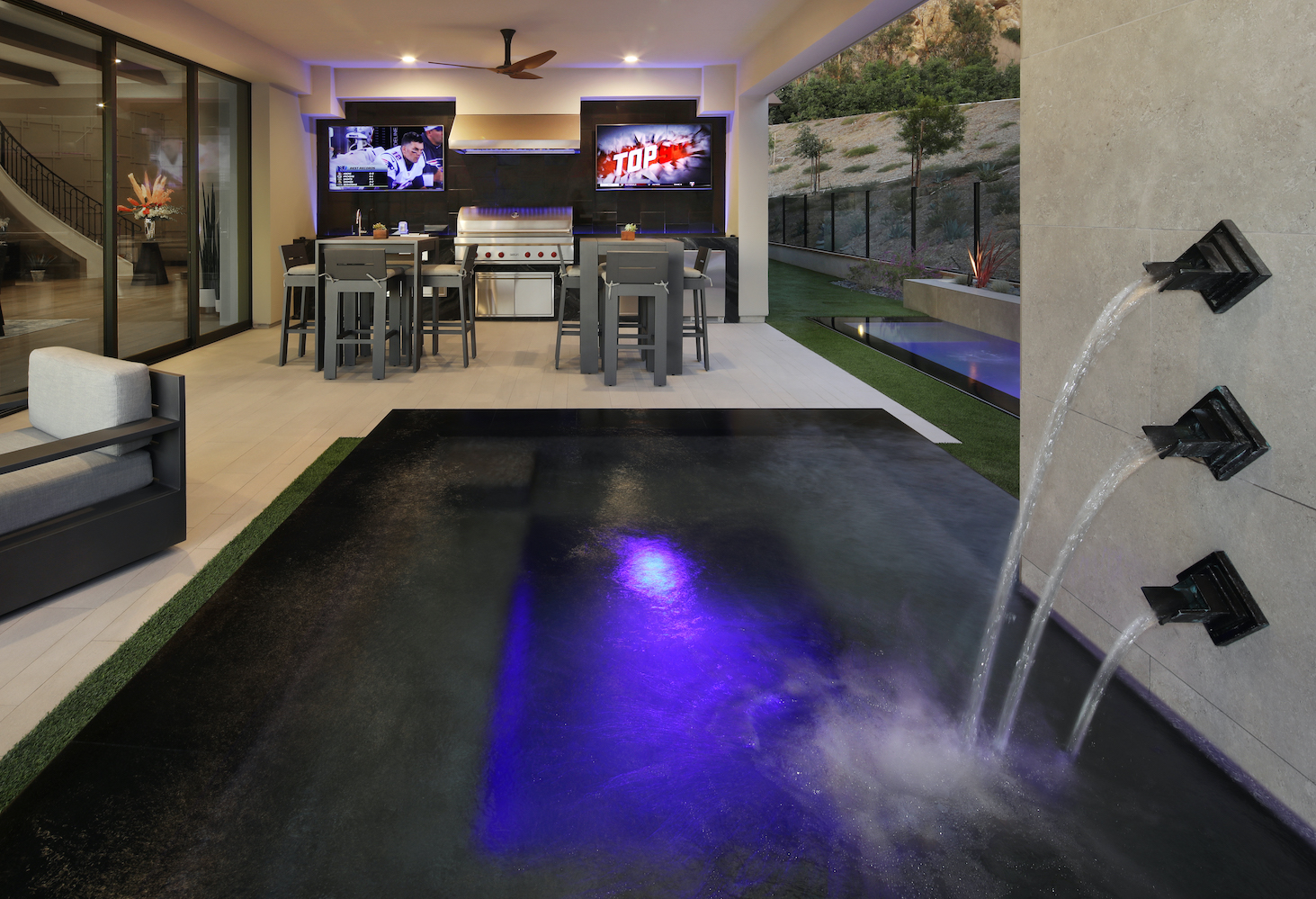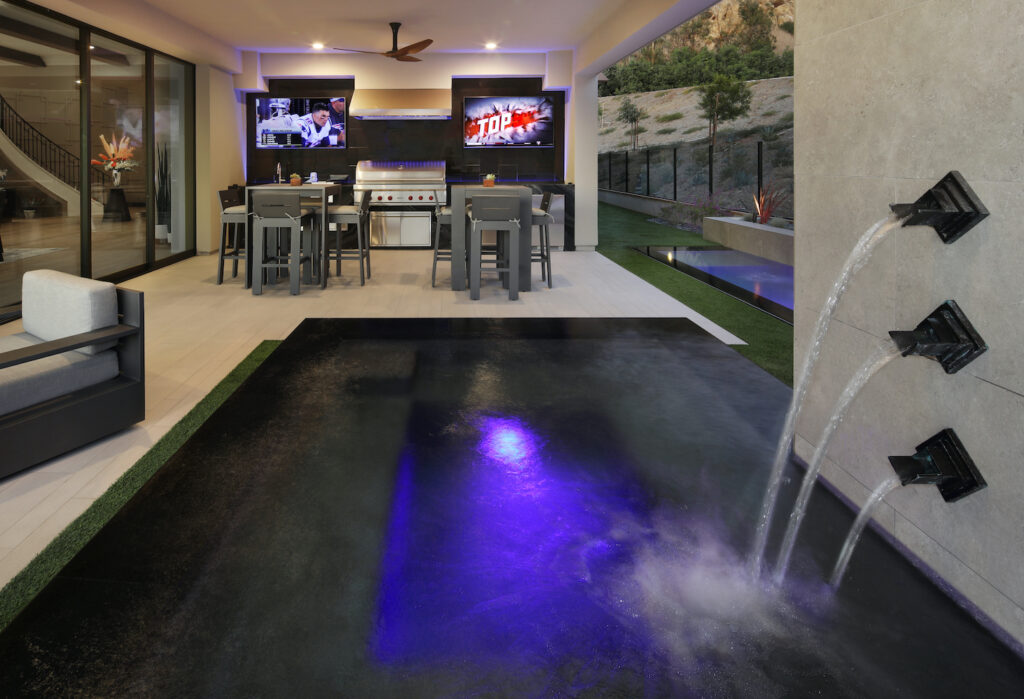 Don't Leave Out the Fam
Whether the people using the space are those you're related to, friends you've known forever, or a few key members of the local improv troupe for Tuesday night practice, consider how and why you'll be using the area. The size of your company may impact how large you want the kitchen to be and may influence what types of appliances you choose to install.
While you may not initially think of the fire pit as a part of the kitchen, we like to keep them in close proximity to each other so that parties easily transition from dinner to fireside chats. Ultimately, it's about turning your backyard into a place where you can gather and make memories.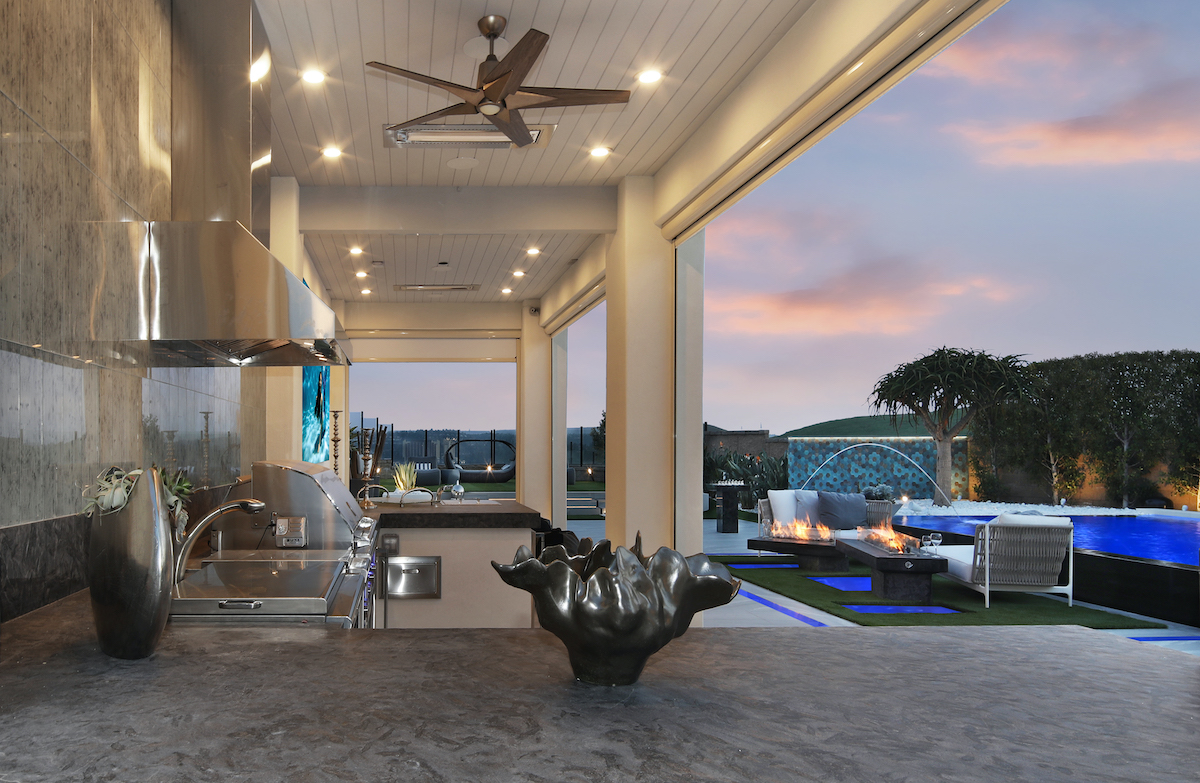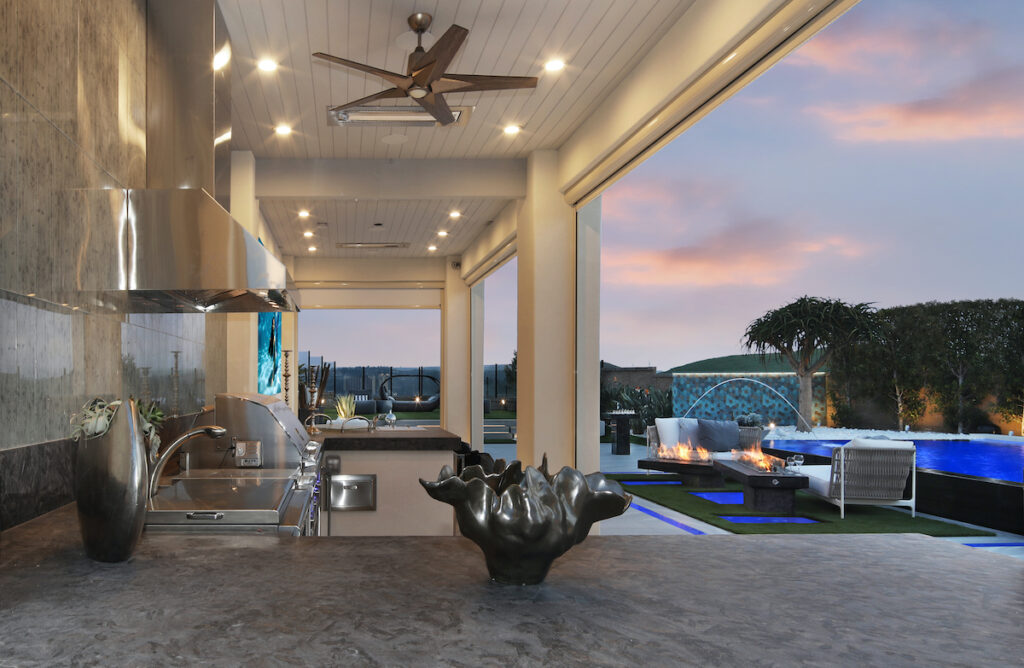 Code Red
Avoid a code red—aka a fire—by making sure that your space is up to codes and guidelines for your area. Check with your local authorities to make sure that when you're building, you keep all of the state and county regulations in mind.
If you are constructing a stove in a California room (a partially enclosed outdoor space) you will need to build in a ventilation hood above the range, no matter how far away it is from the house. If the stove is completely outside you won't need a ventilation system, but you should still make sure that no flammable objects or materials rest too close to the cooking spot.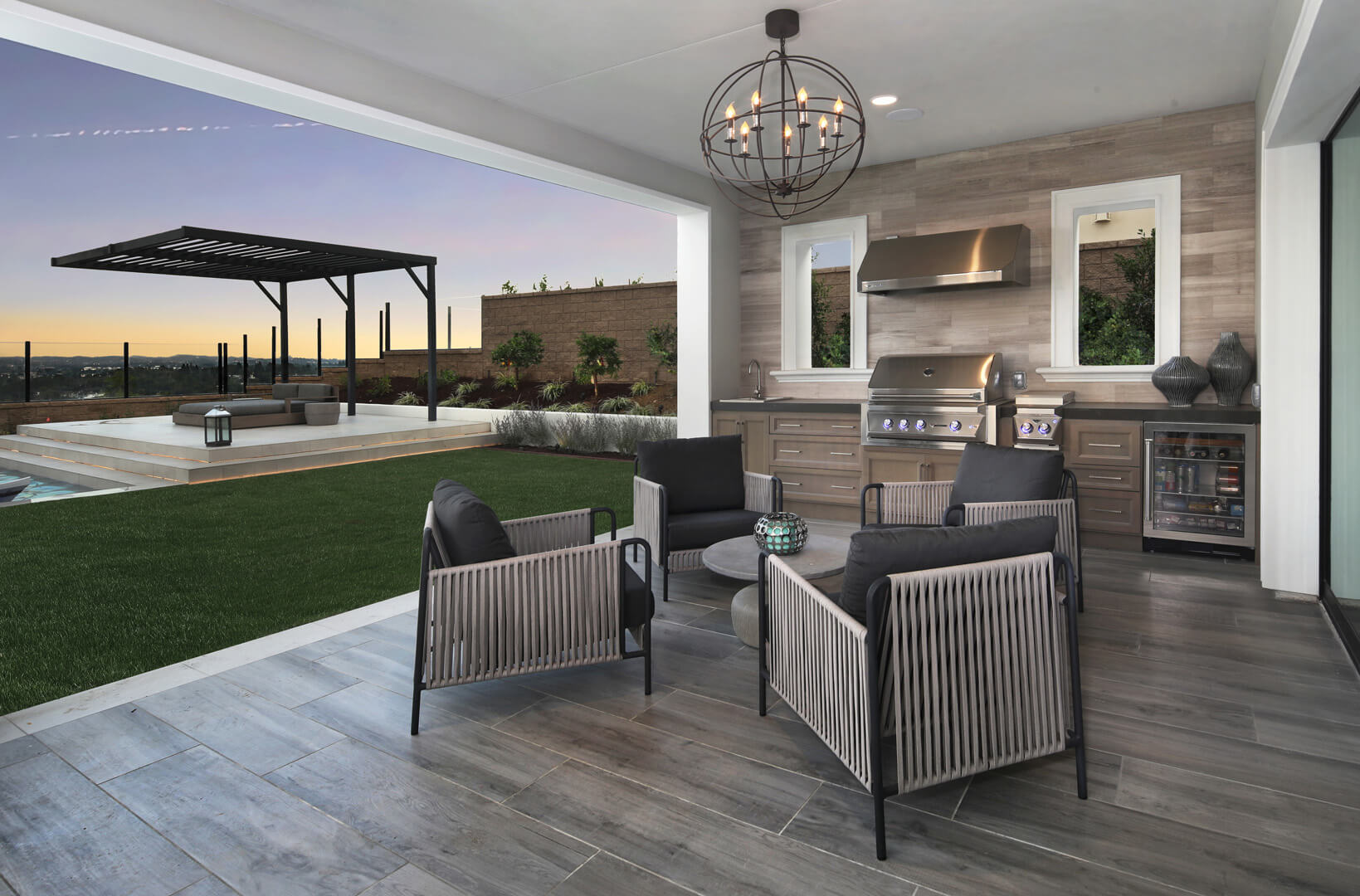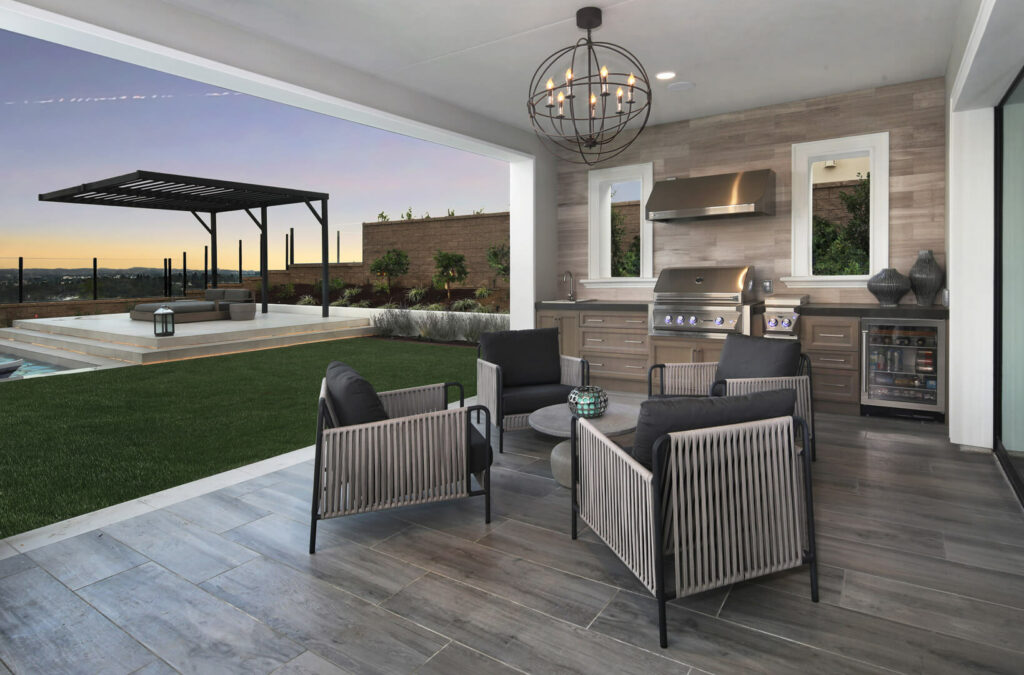 Whether you are setting up a grill, a stove, a fire pit, or any other system that lights fire, keep safety at the top of the list. Gas lines need to be professionally installed, wood needs to be fresh and maintained, and accurate measurements are essential to ensure you are observing fire safety laws. The best designs start with safety in mind.