Keepin it Straight
For an extremely modern look, we implement sharp, sleek corners and symmetrical edges to give the area a polished feel. Straight, clean lines deliver a striking overall appearance and can make the area look larger when paired with reflective surfaces and materials. Although the emphasis on straight lines gives off a bolder tone, it also brings an undeniable air of sophistication.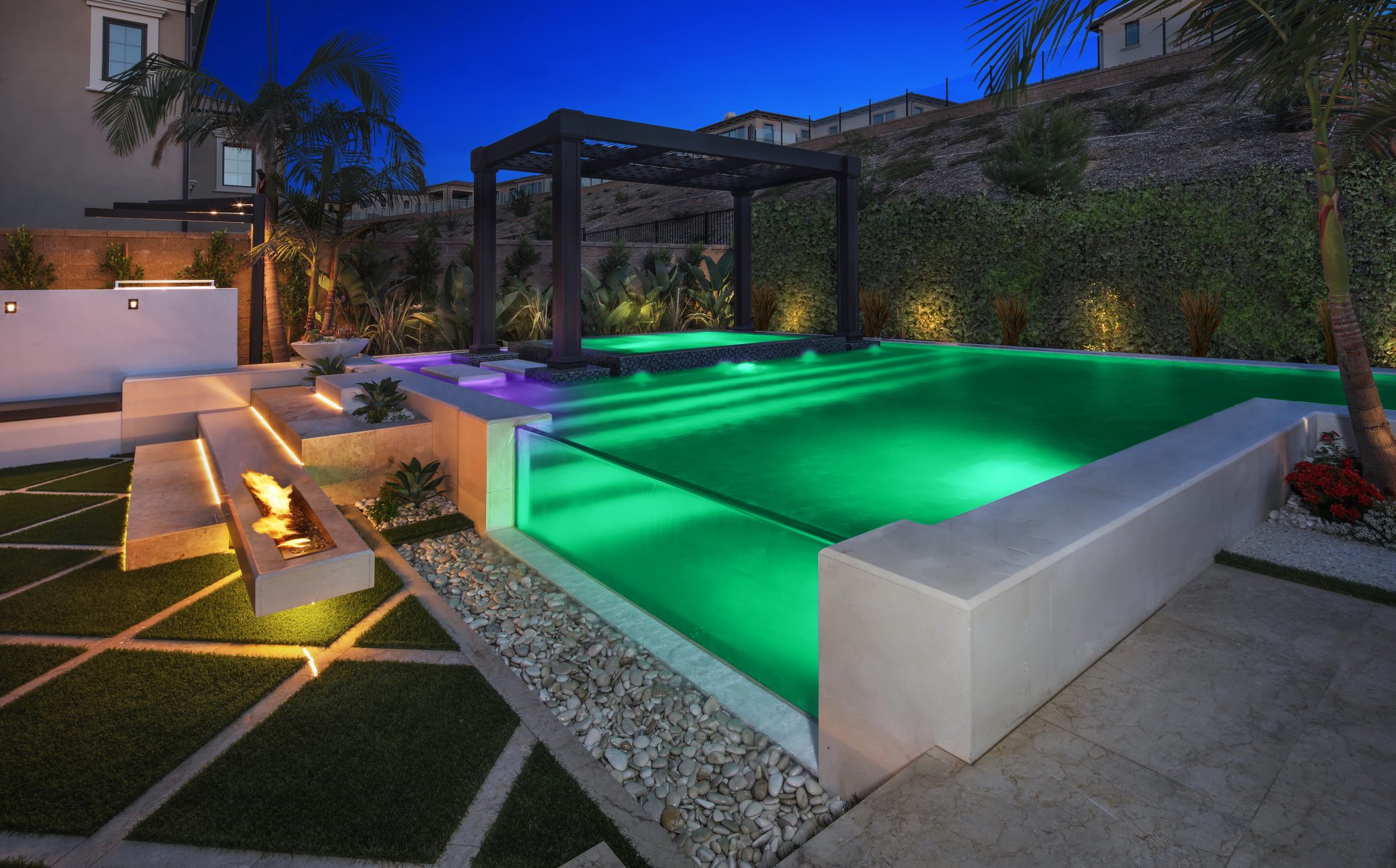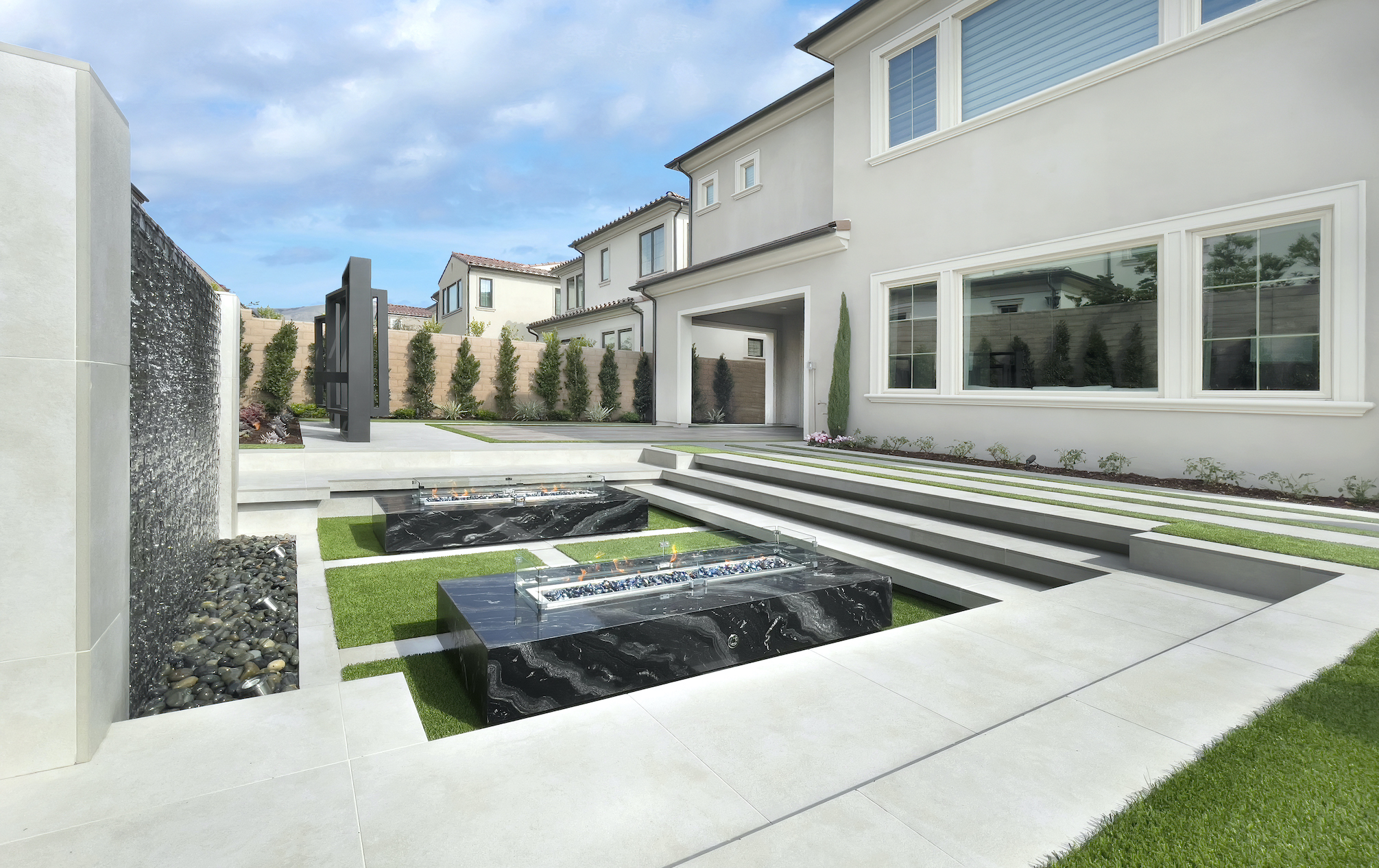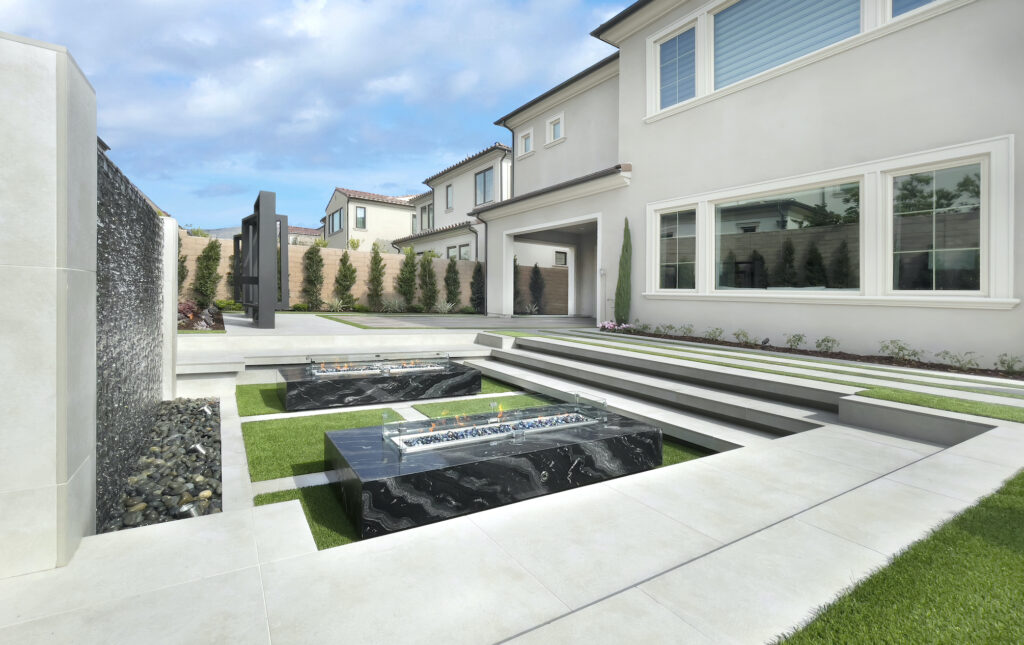 Curvy Silhouettes
Omitting the necessity of symmetry and order, curved edges can bring a playful feel to the overall aesthetic of your yard. Implementing softer lines that bend with the shape of the pool or home architecture mimics a natural environment, similar to what we see in organic design (link to blog post). Curves can give the illusion of more space and studies show that free-flowing silhouettes are seen as more visually favorable and signal safety, thus garnering a sense of calm.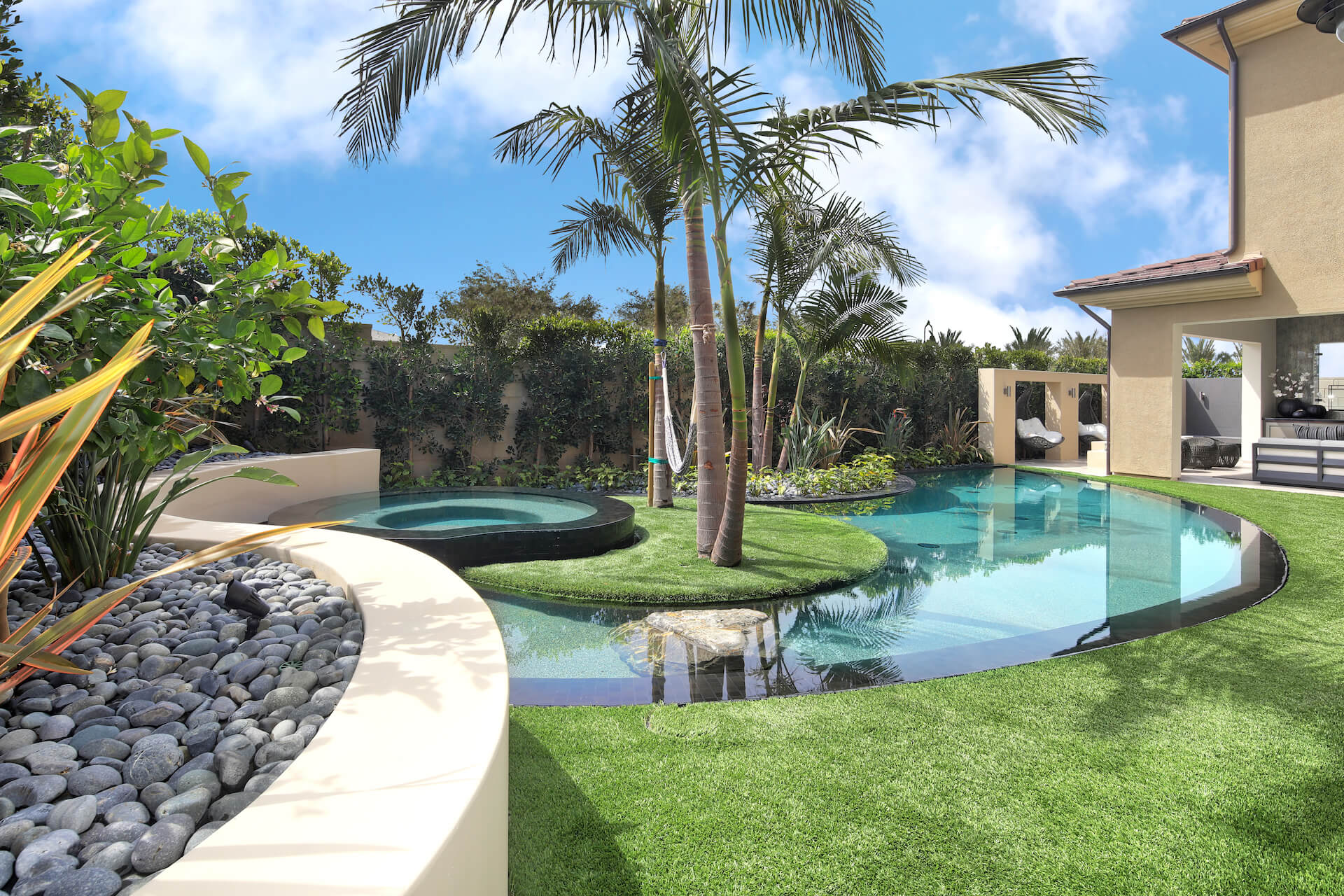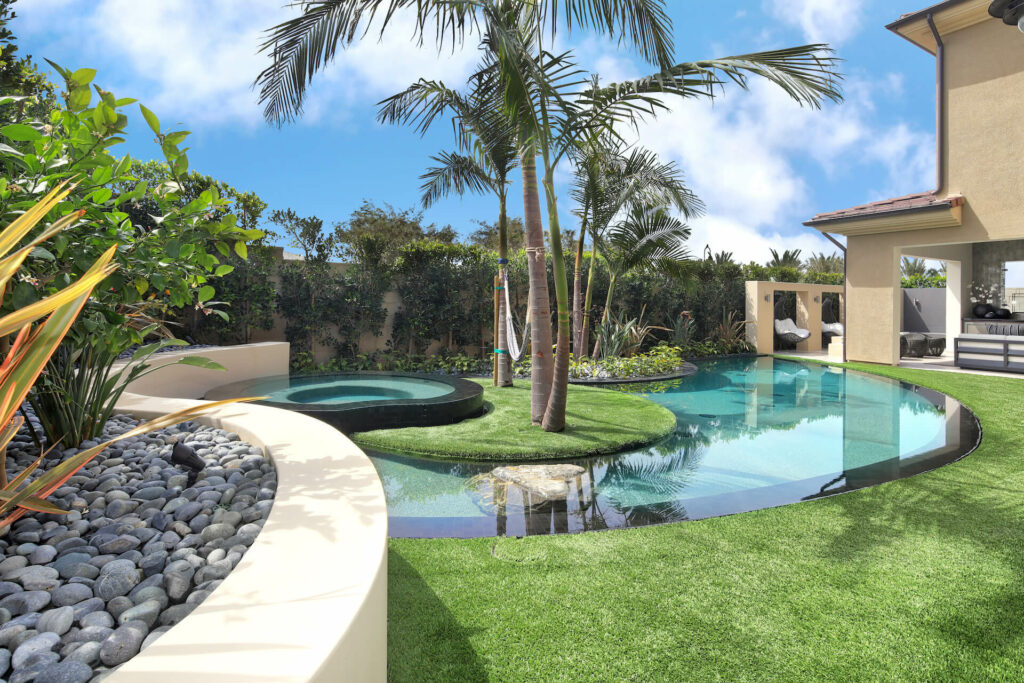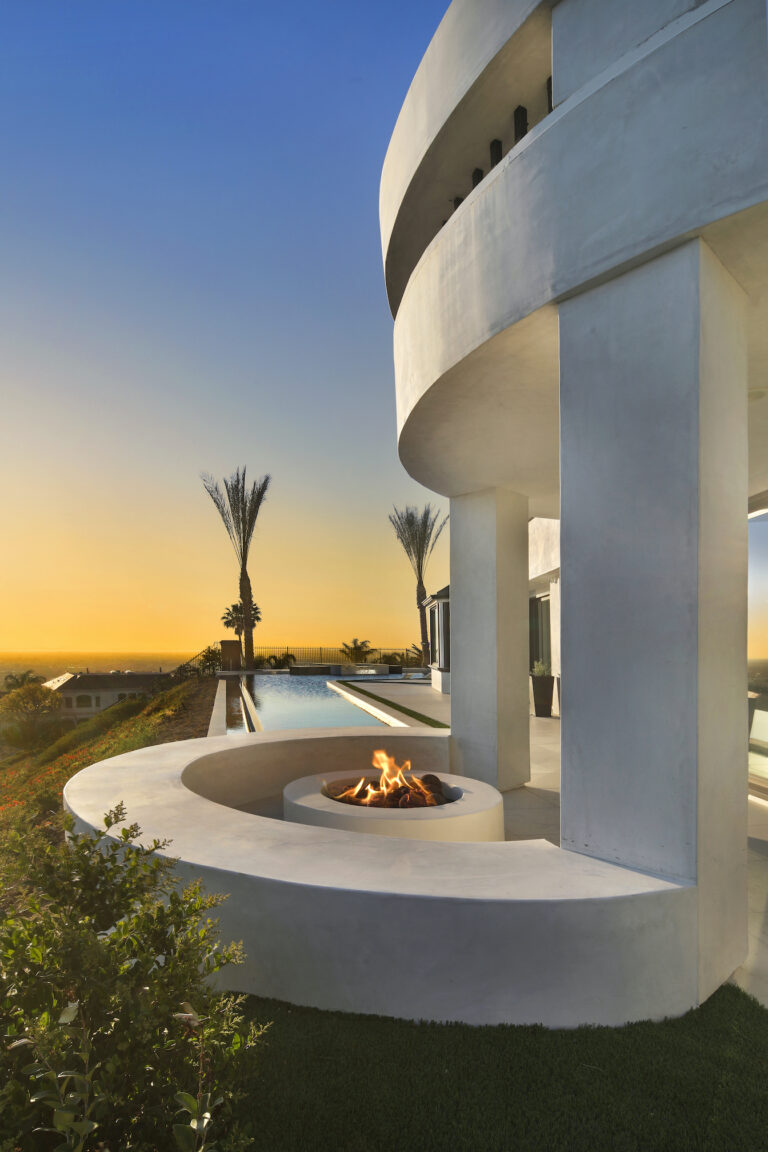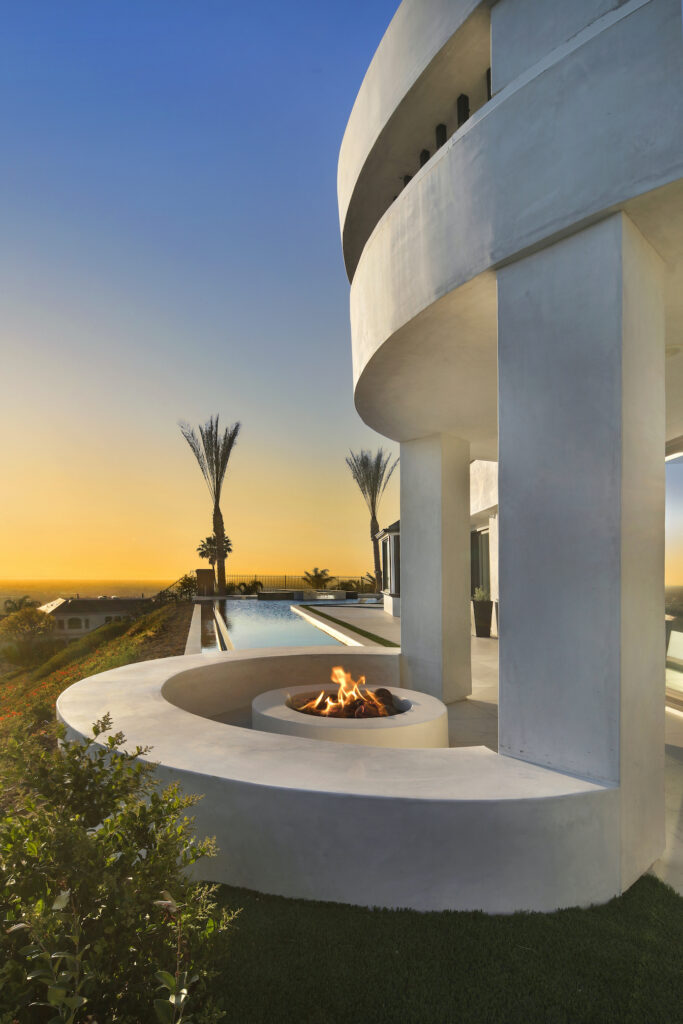 Combine for Dramatic Effect
As designers, we truly believe that the best designs incorporate curved and straight lines and features, and sparingly using one or two curves in a single area will highlight both concepts. The contrasted warmth of contoured outlines mixed in with bold, angled edges creates a more appealing look with an added level of visual interest.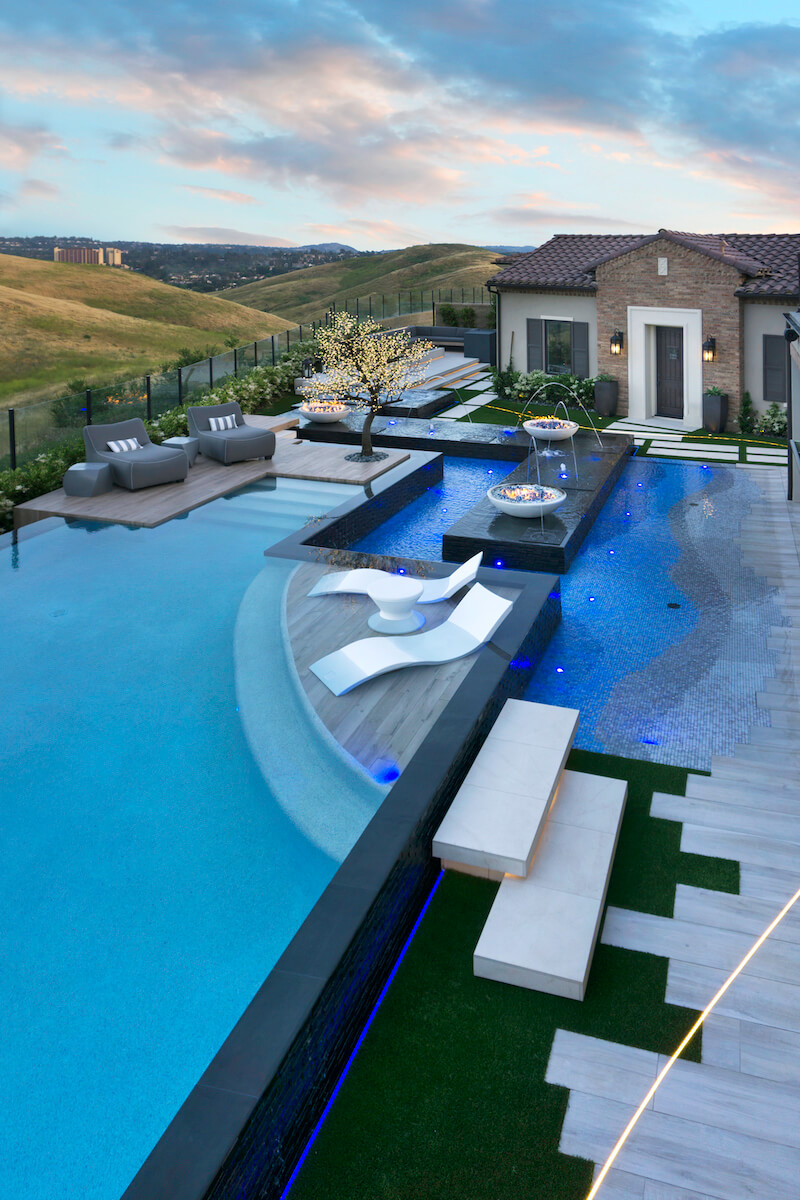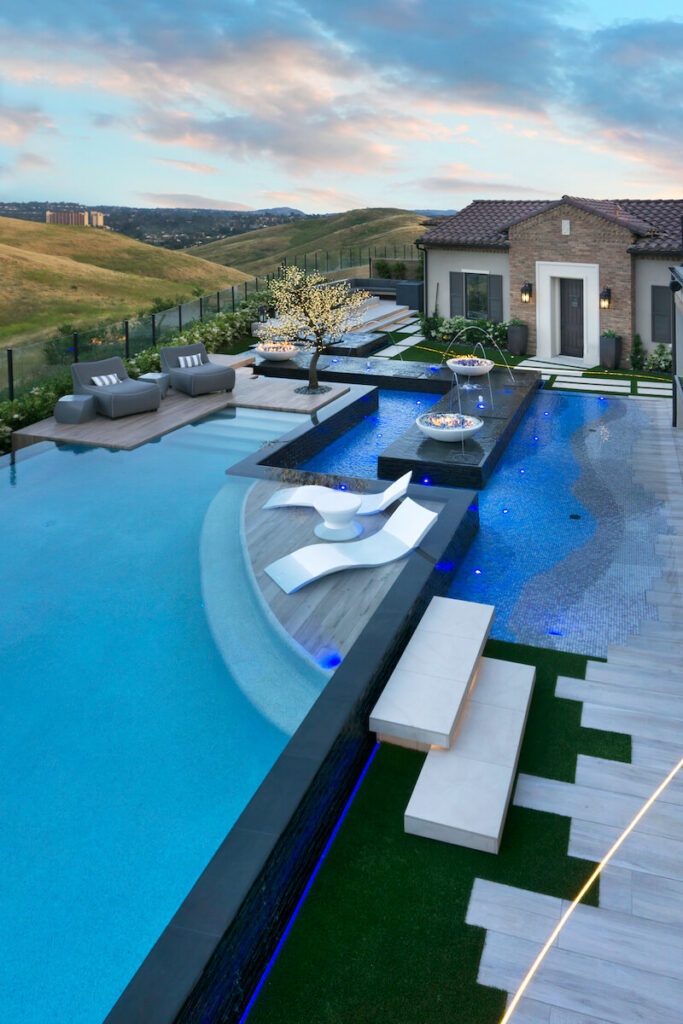 A perfect example of this is seen here, in Aqua Garden, where most of the yard boasts perfectly sharp, angled lines. Then we added the rounded Baja shelf and a curved layer of mosaic tile "waves". The finished product demonstrates exactly what can be achieved with the thoughtful juxtaposition of curved and straight lines.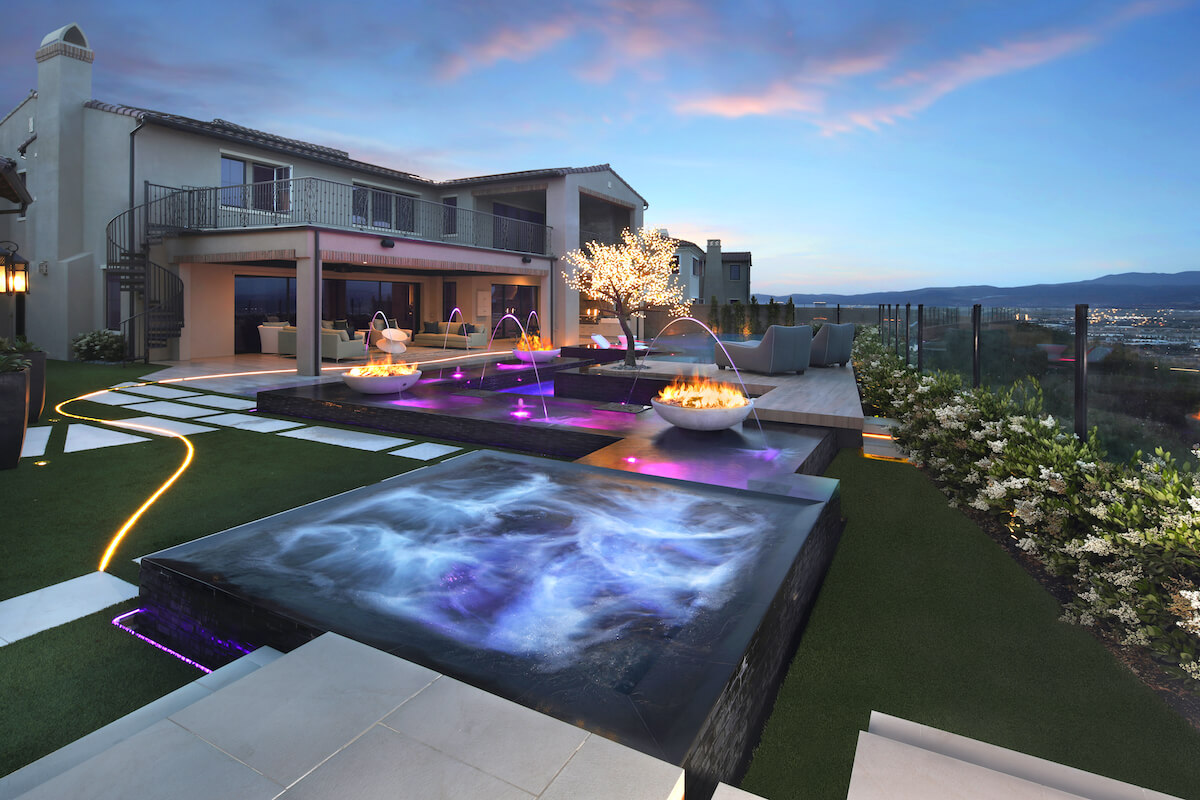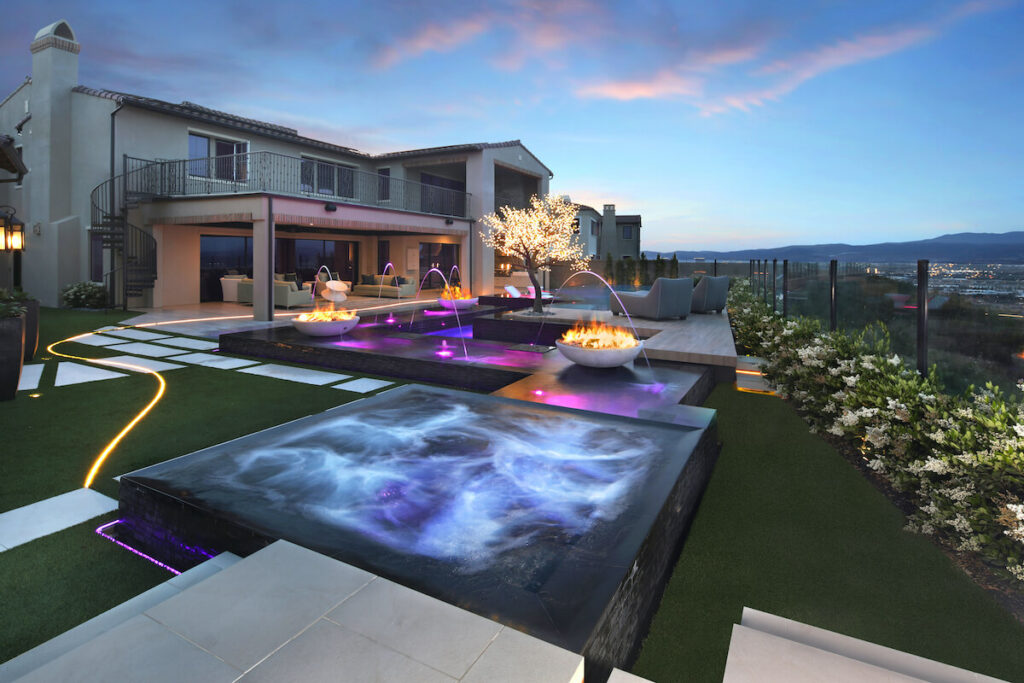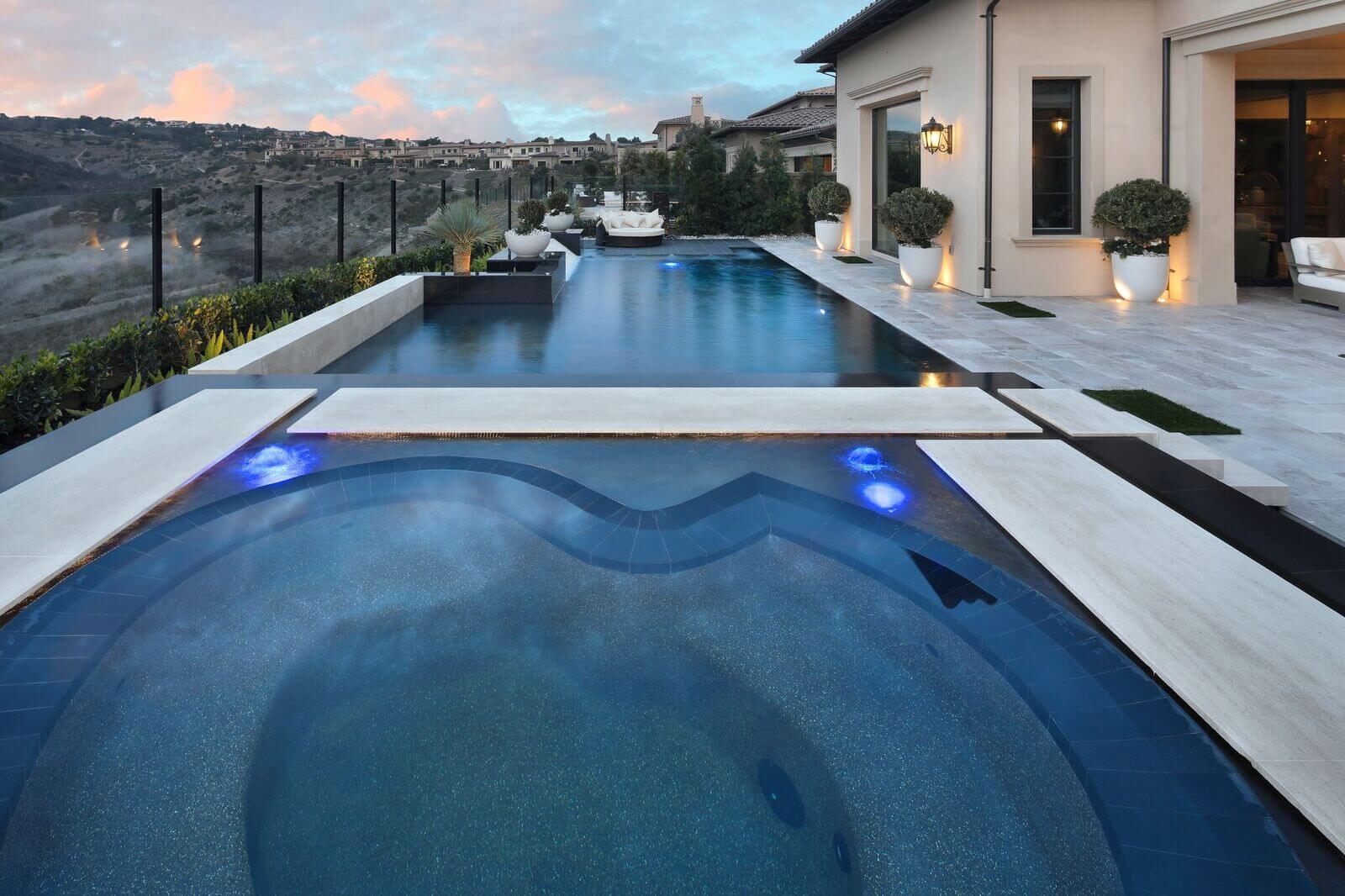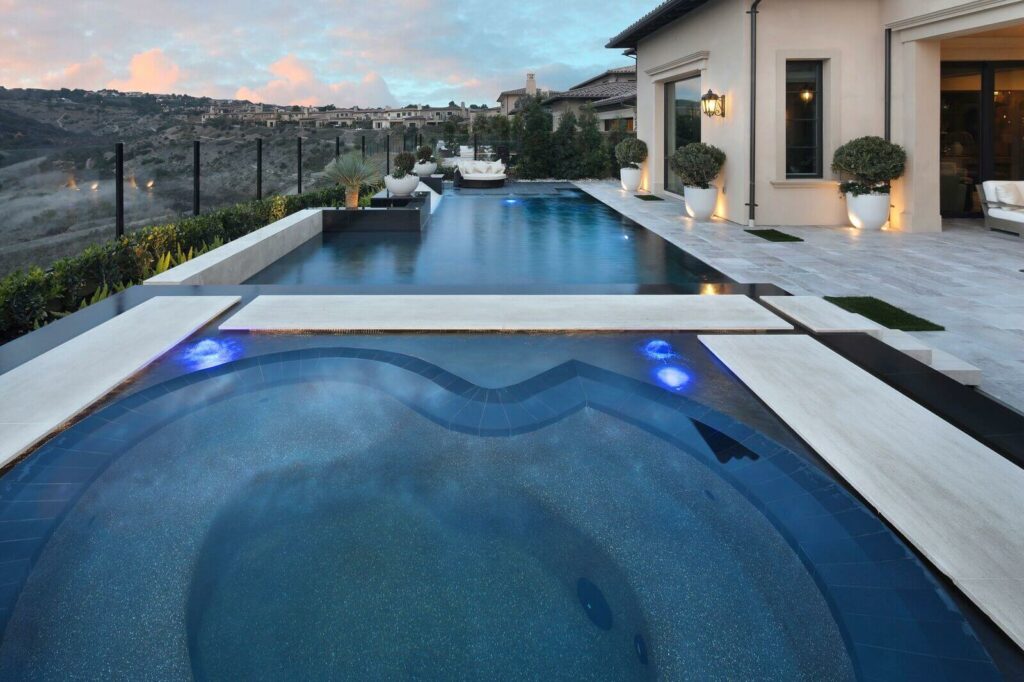 Enmeshing a rounded spa within an otherwise linear pool adds visual interest as it gives a layer of texture that helps create a focal point where the eye can rest. In this design, the spa is the accent piece to soften the otherwise sharp lines and build a harmonious flow throughout the backyard.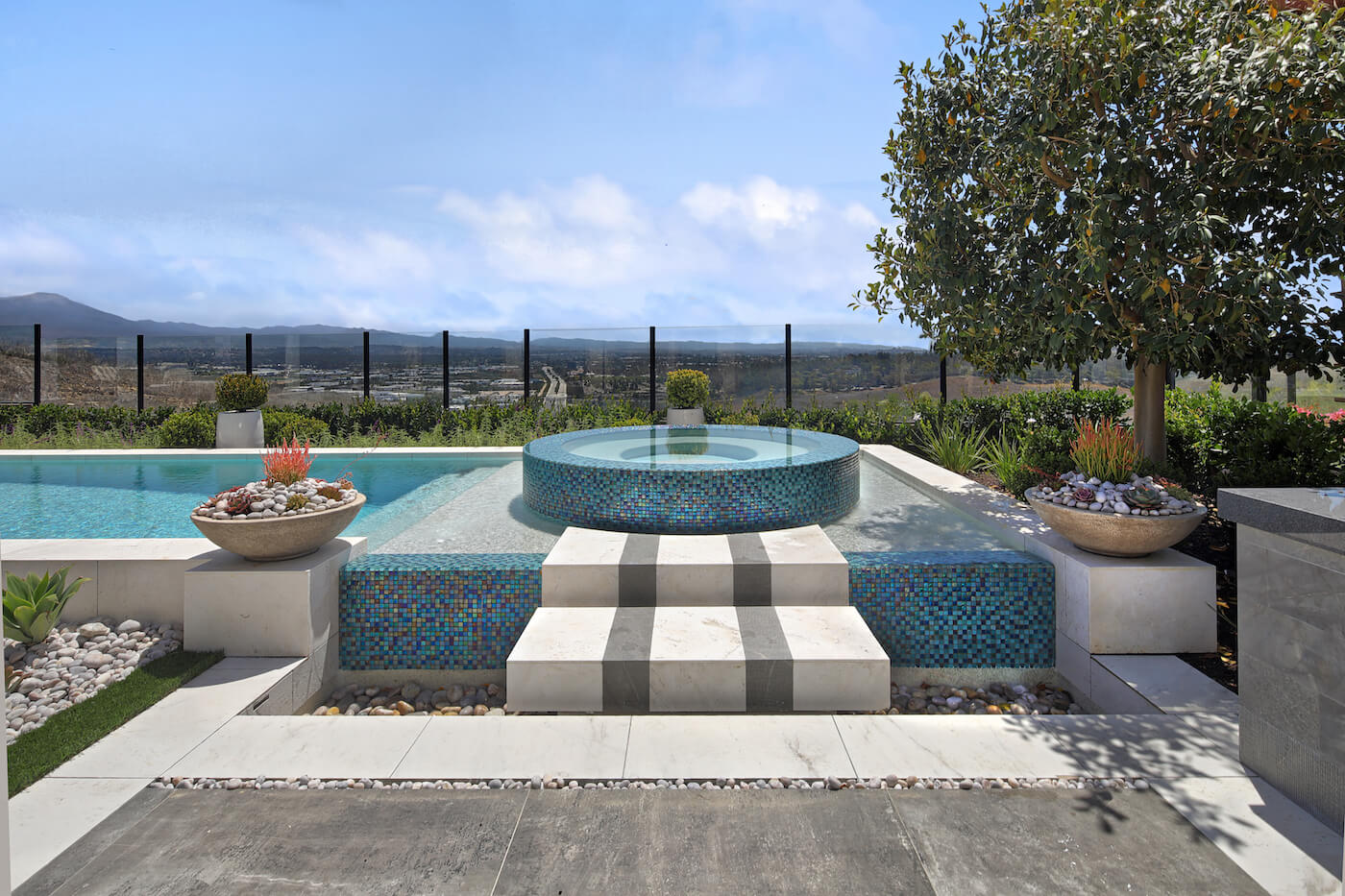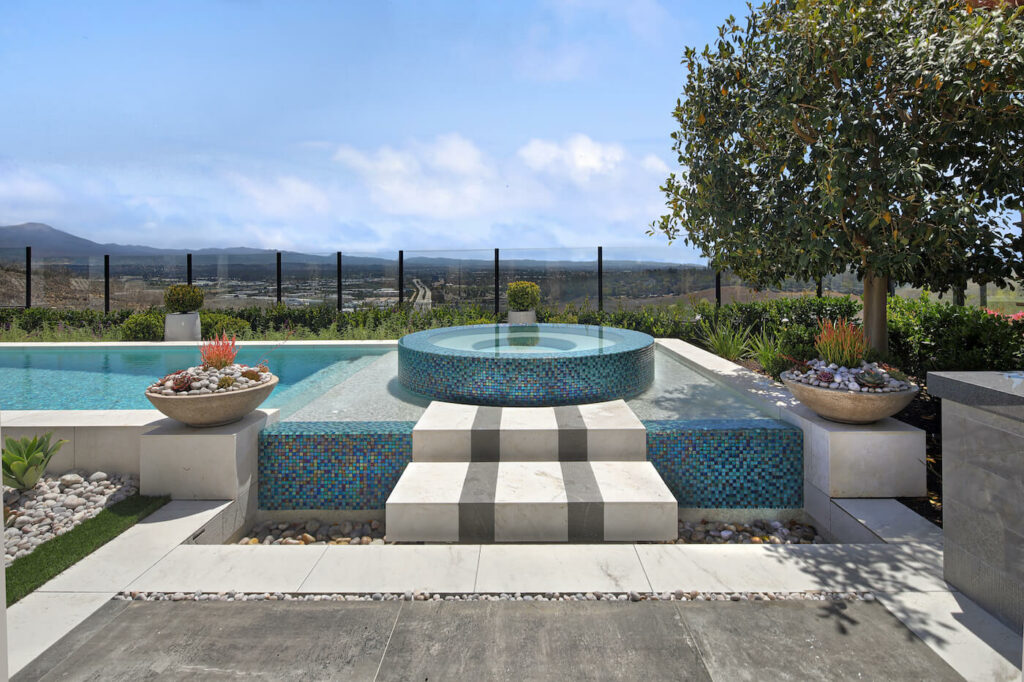 While we love the sleek, clean look of straight modern lines and the soft gentle curves that resemble organic design, we've found that the best way to get that true resort look for your backyard is to integrate both for a design that is visually rich and satisfying.