Create The Ultimate Outdoor Living Space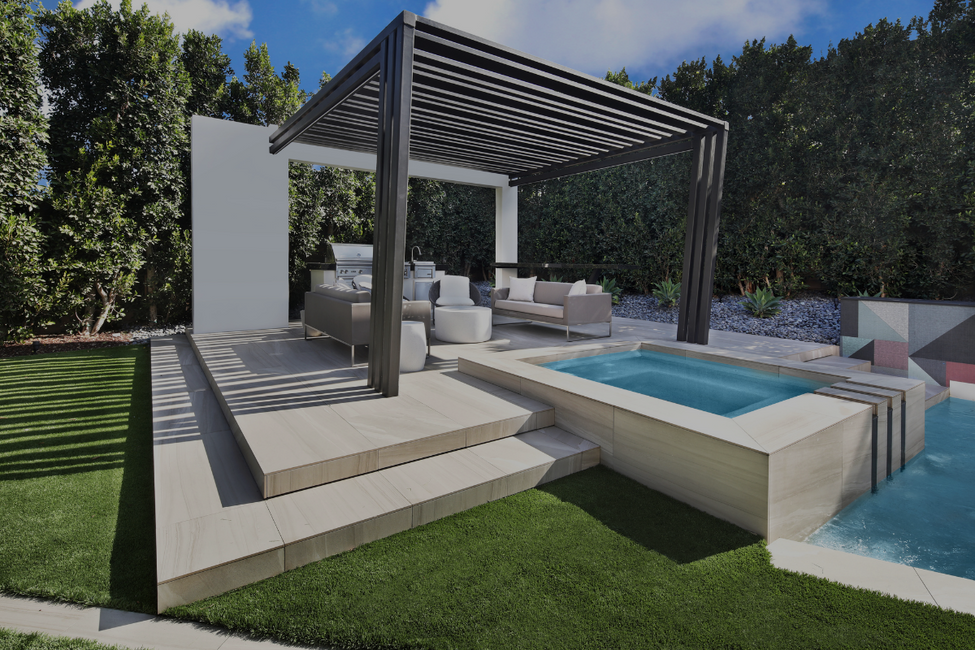 It's officially BBQ season 🔥☀️🍗🍹🏖 Time for pool floating, s'mores, and endless fun with the family.   Which is why, this week, we're sharing some of our favorite design details—that take outdoor living to the next level and can help you create a checklist with all the essentials for your future backyard makeover.   👉  Don't forget to subscribe to our newsletter so you are the first to know every time we upload a new blog post—and for some serious design inspiration delivered each week! Click here to add your name to the list.  And, if you're ready to transform your yard from boring, standard lot to 👉  backyard resort, click the button below to schedule your FREE Discovery Call.
A CHECKLIST TO INSPIRE YOUR BACKYARD TRANSFORMATION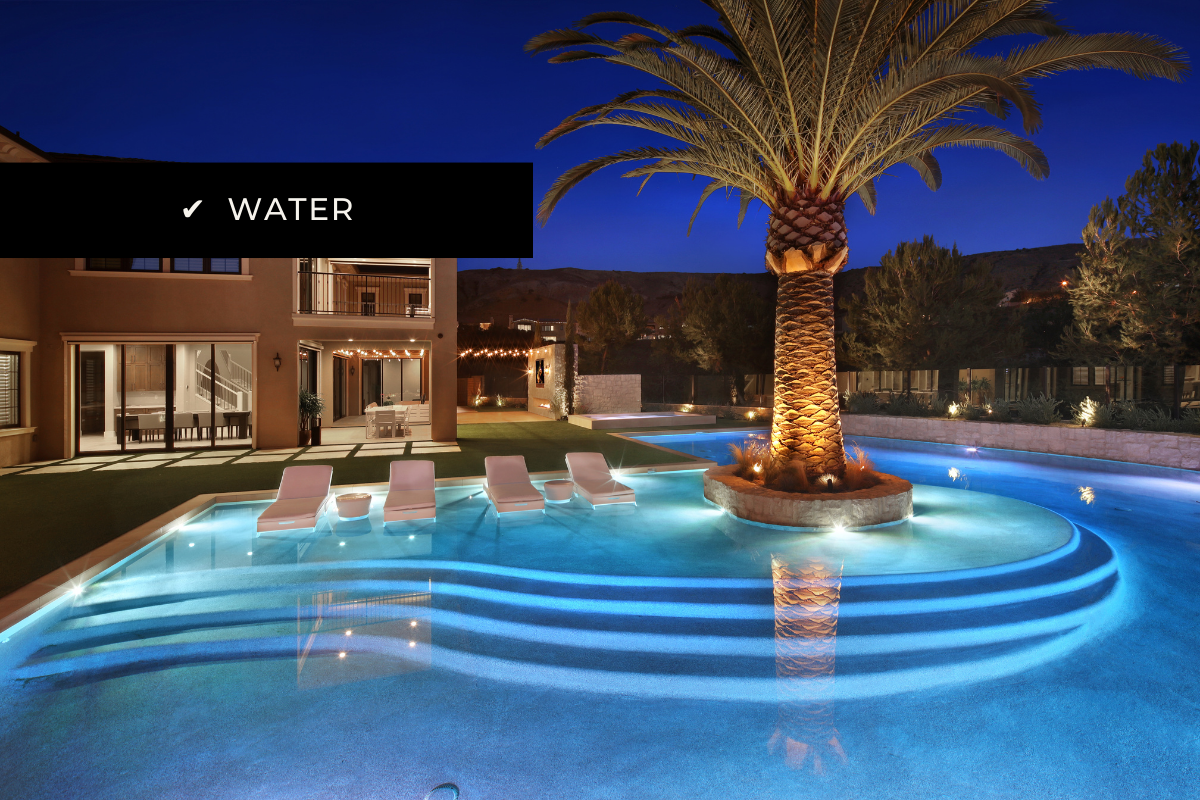 You don't need a pool to create the backyard of your dreams, but adding water to your outdoor space is a great way to add a 'wow factor' and create a focal point for your entire yard. If you don't have the space or budget for a pool, you can still achieve that high-end resort feeling by adding a water feature or a spa to your yard.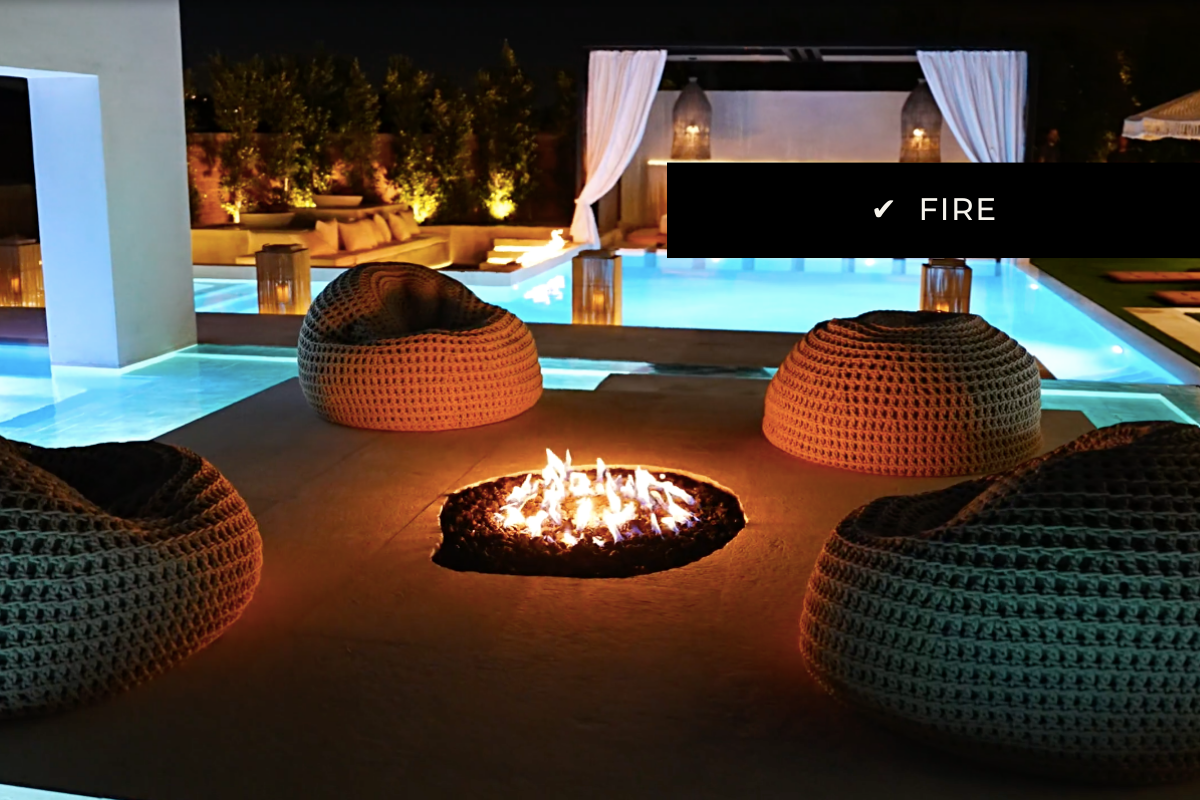 Double the amount of usable time you have to enjoy your outdoor space, by prioritizing some sort of fire in your yard. This might mean adding a fire pit and sunken seating area, or a fire wall as an accent. However, you choose to light up your yard with fire, know that it gives a cozy glow to your outdoor area and gives you the ability to enjoy being outdoors after dark.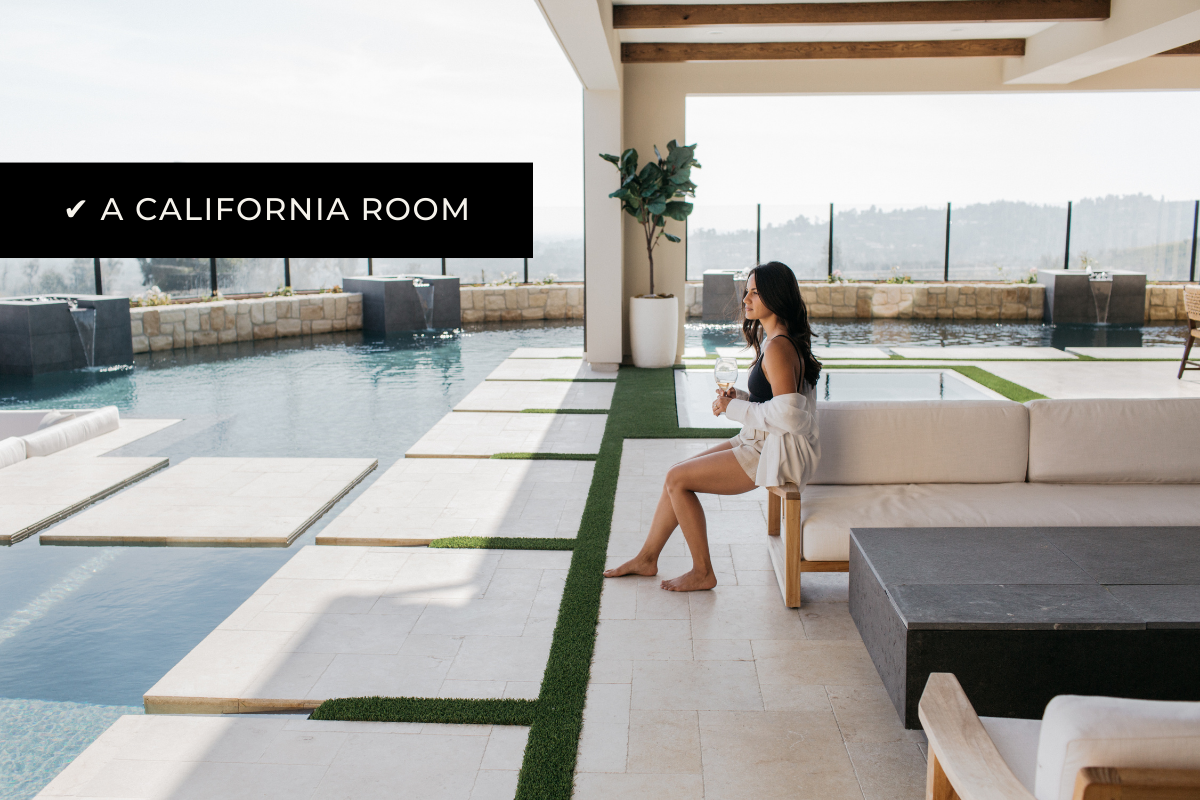 We love designing spaces for our clients that transition from indoors to outdoors and adding a California room, or outdoor lounge room is one way to seamlessly do this. Plus, it acts as a space to transport you and bring the resort home—so you feel like you're on vacation every time you step outside.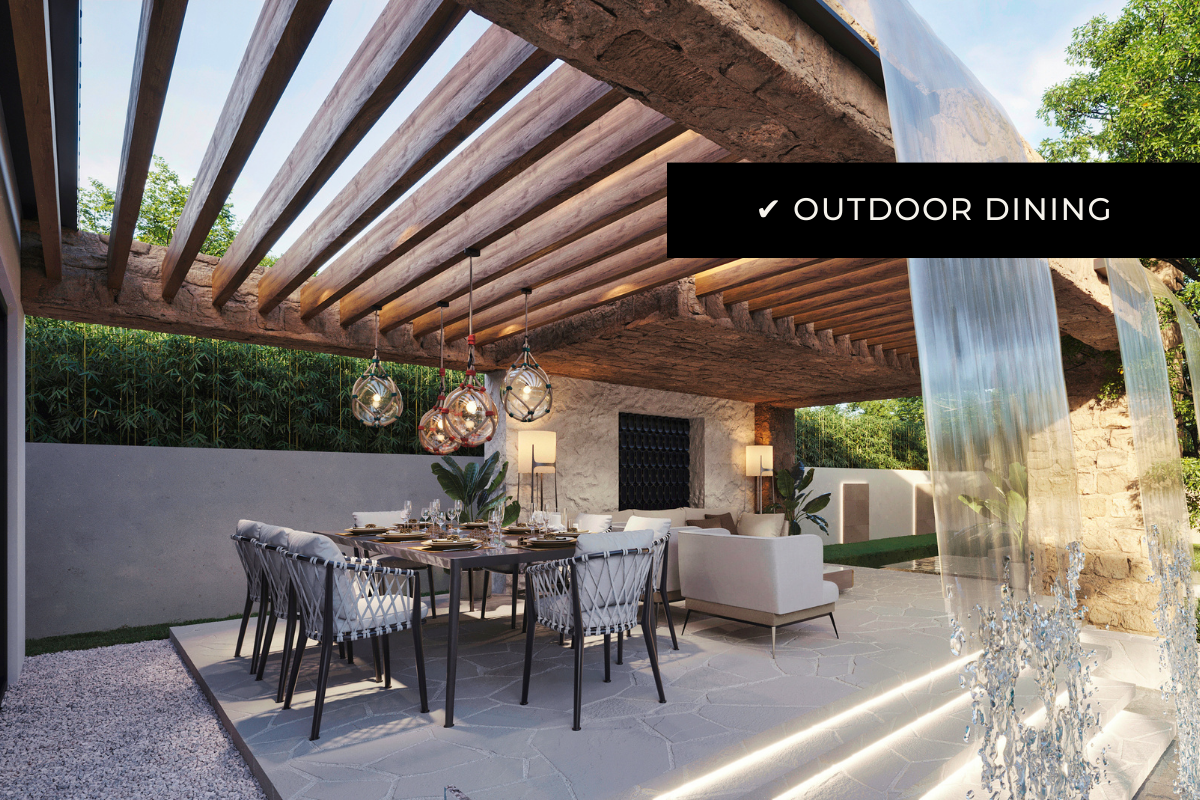 Whether you're having a picnic with the kids or hosting an elegant dinner party, creating an epic outdoor dining space will take your yard from boring to breathtaking. Sprinkle in some twinkling lights, comfy chairs, a stunning table, and you have space to make memories with the people you love al fresco.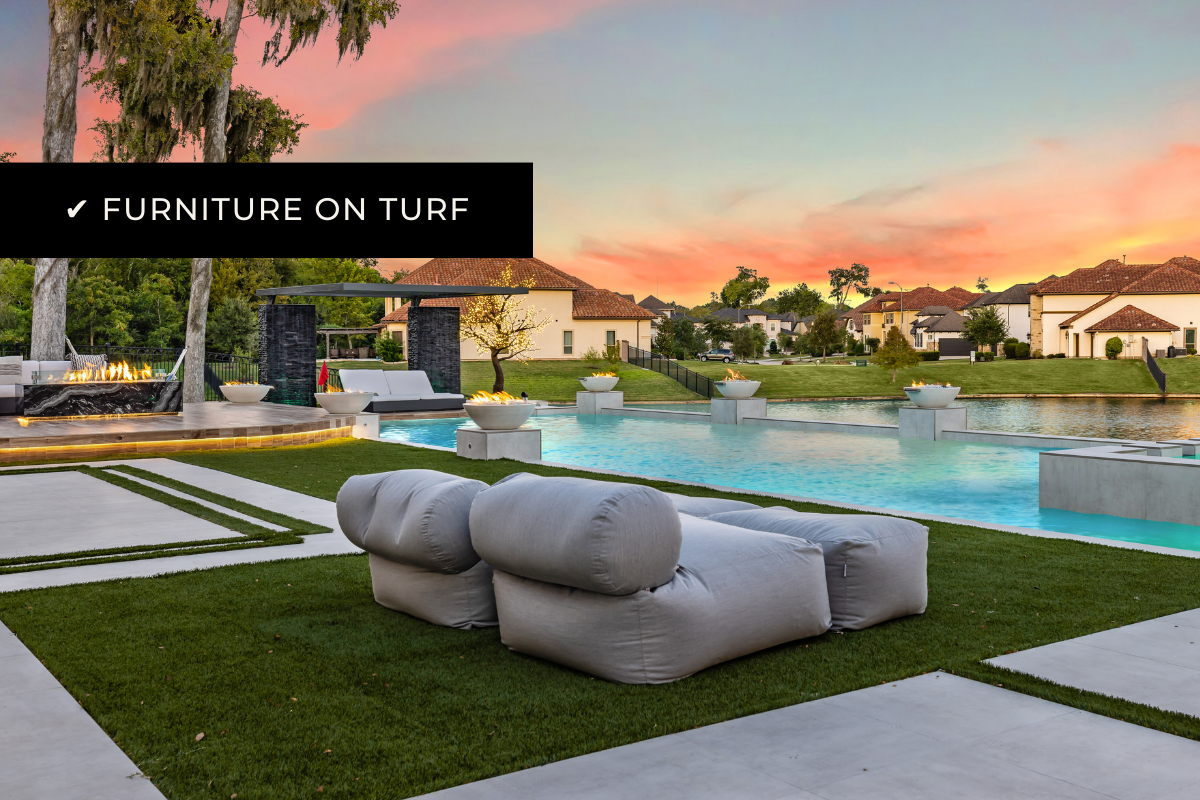 This might seem like a small detail to include in this list, but nothing instantly elevates a yard and gives it that resort vibe more than putting furniture on top of turf. Not only is this material super durable and low maintenance, but it's got that high-end look you'd find at a resort and that can make your outdoor living space feel like a private resort.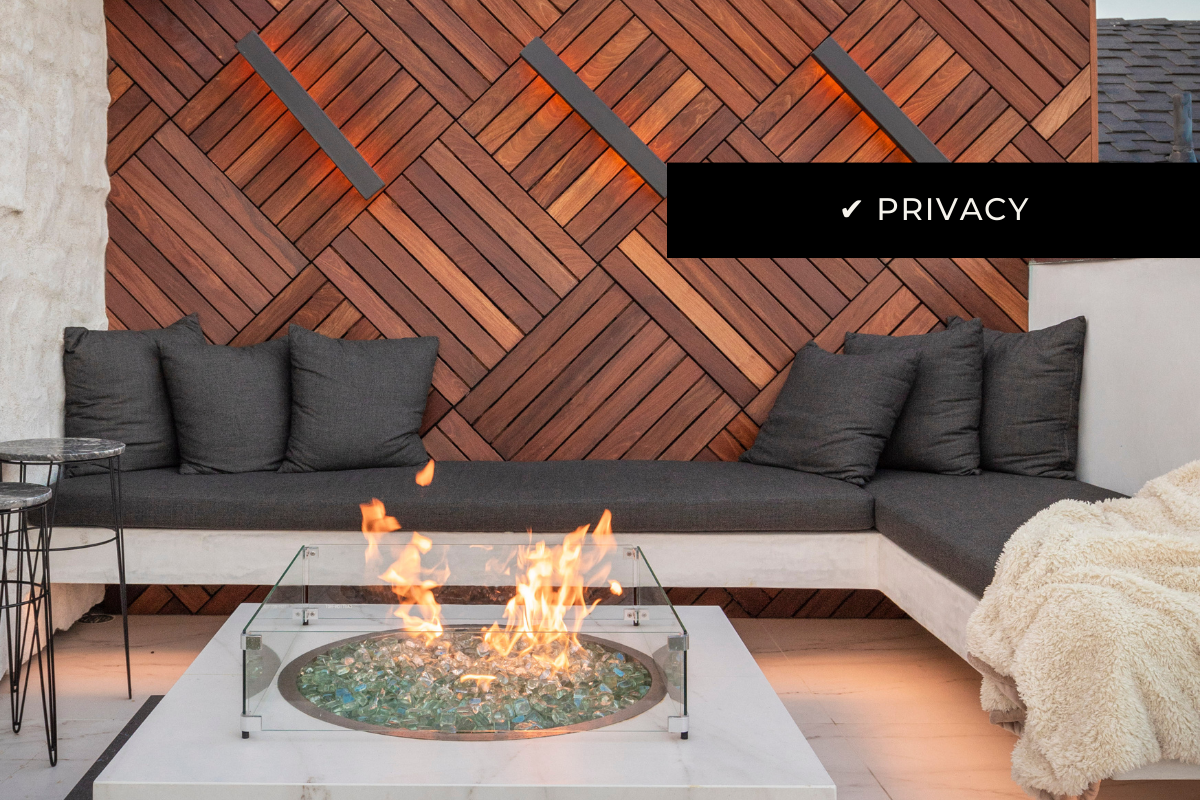 Even if your neighbor's patio is feet away, you can achieve a sense of privacy with the right design! There are so many creative ways to make you feel like you're in your own little world when you're in your backyard like—adding hedges, greenery, and other plants that act as a shield, building a privacy wall, and more. 
READY TO TRANSFORM YOUR YARD? 
Here's How To Get Started: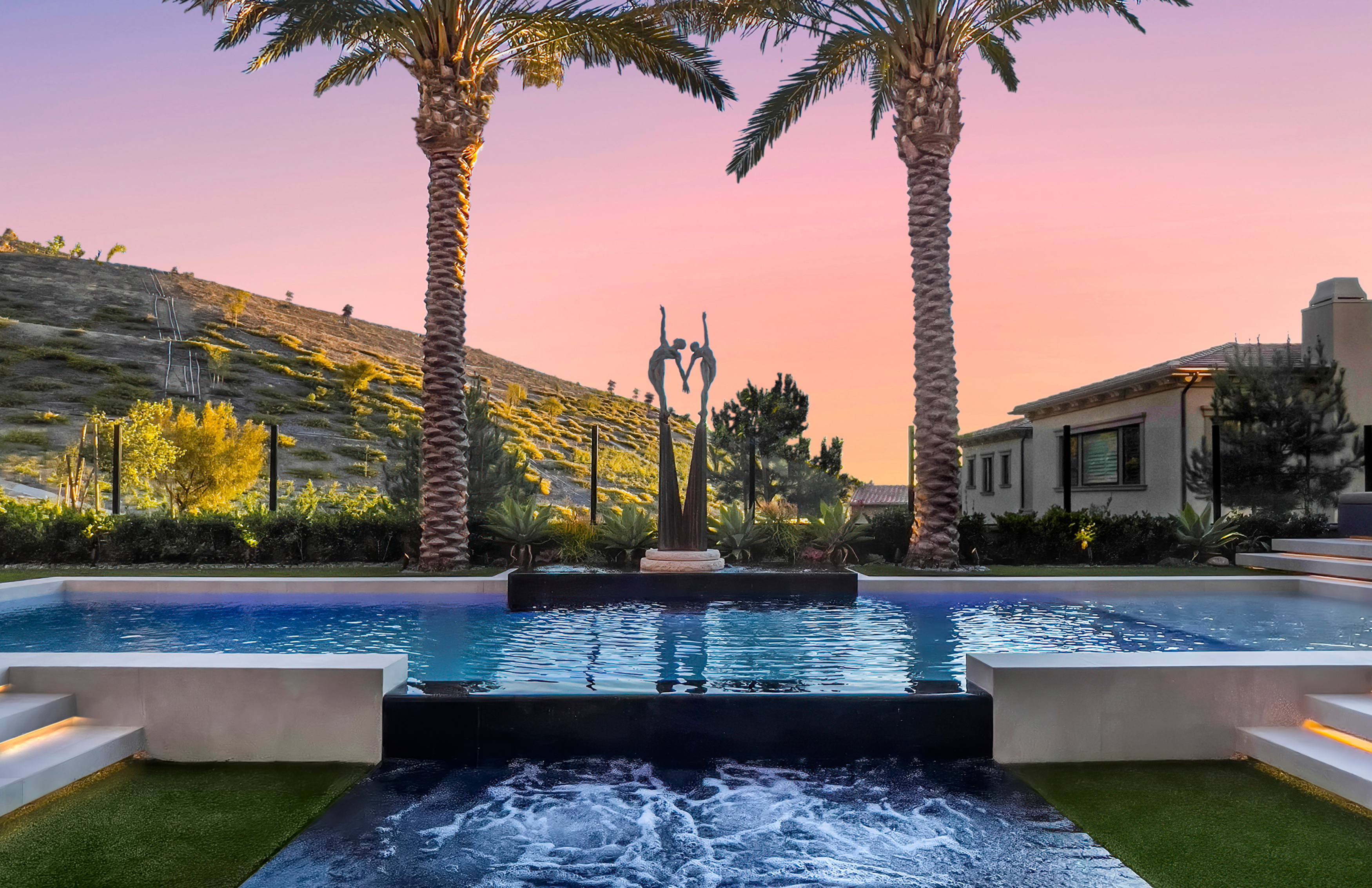 You can take your yard from standard to unforgettable with the right design and we can't wait to explore the potential in your outdoor space. Click the button below to book a FREE Discovery Call with our team to get started.
Be the first to see design reveals, get inspiration, and a behind-the-scenes look at our entire process delivered to your inbox each week.