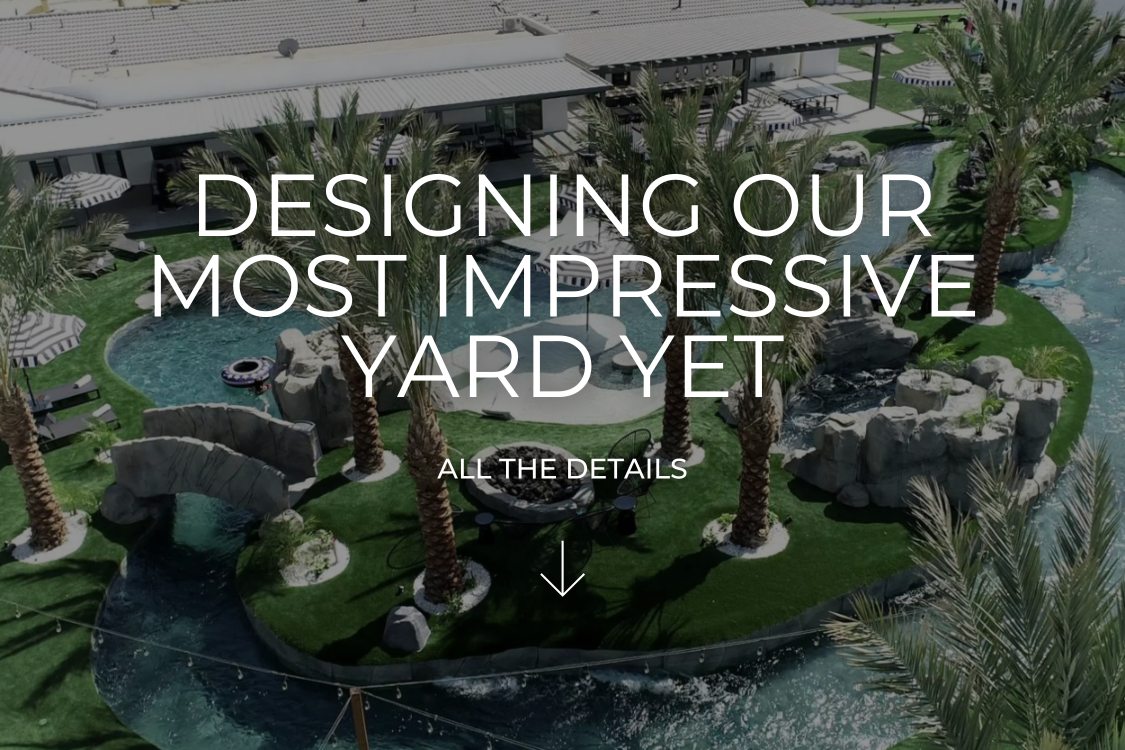 Our client came to us with some impressive requests for this project…  
 
→  To have the go-to Airbnb in Indio, CA—which is just walking distance from the famed Coachella music festival  
 
→  To be fully booked out all year 'round, not just in April when the festival is held  
 
→  To have an absolutely insane space that has more activities and fun packed in the backyard than we've ever designed before  
 
→  A true private resort feeling and that 'wow factor' you won't find anywhere else  
 
And, we cannot wait to show you the design we came up. 
 
Keep scrolling for a closer look at this transformation and then click the button below for a full tour of the space on YouTube. 
This design is…  
 
🛝 Part waterpark  
🧖‍♀️ Part spa 
🕹️ Part arcade 
🏀 Part sports center 
…and everything you'd want for a seriously unforgettable weekend vacation. 
Here's a closer look at some of the outstanding features that make this space the most impressive Airbnb in Indio, CA 👇👇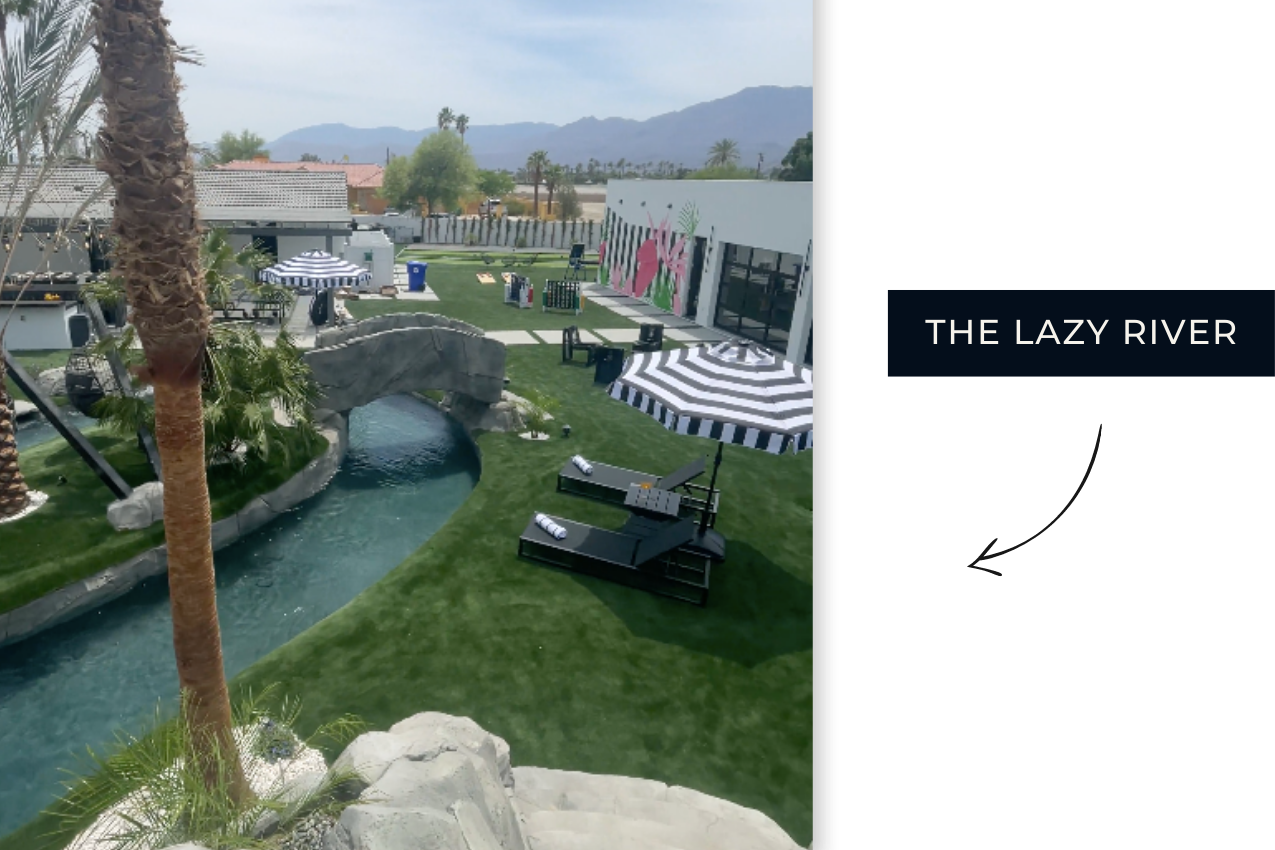 The Lazy River: There's nothing 'lazy' about this lazy river. It is powered by four (yes, four!) powerful pumps and takes you on a winding ride around the entire property.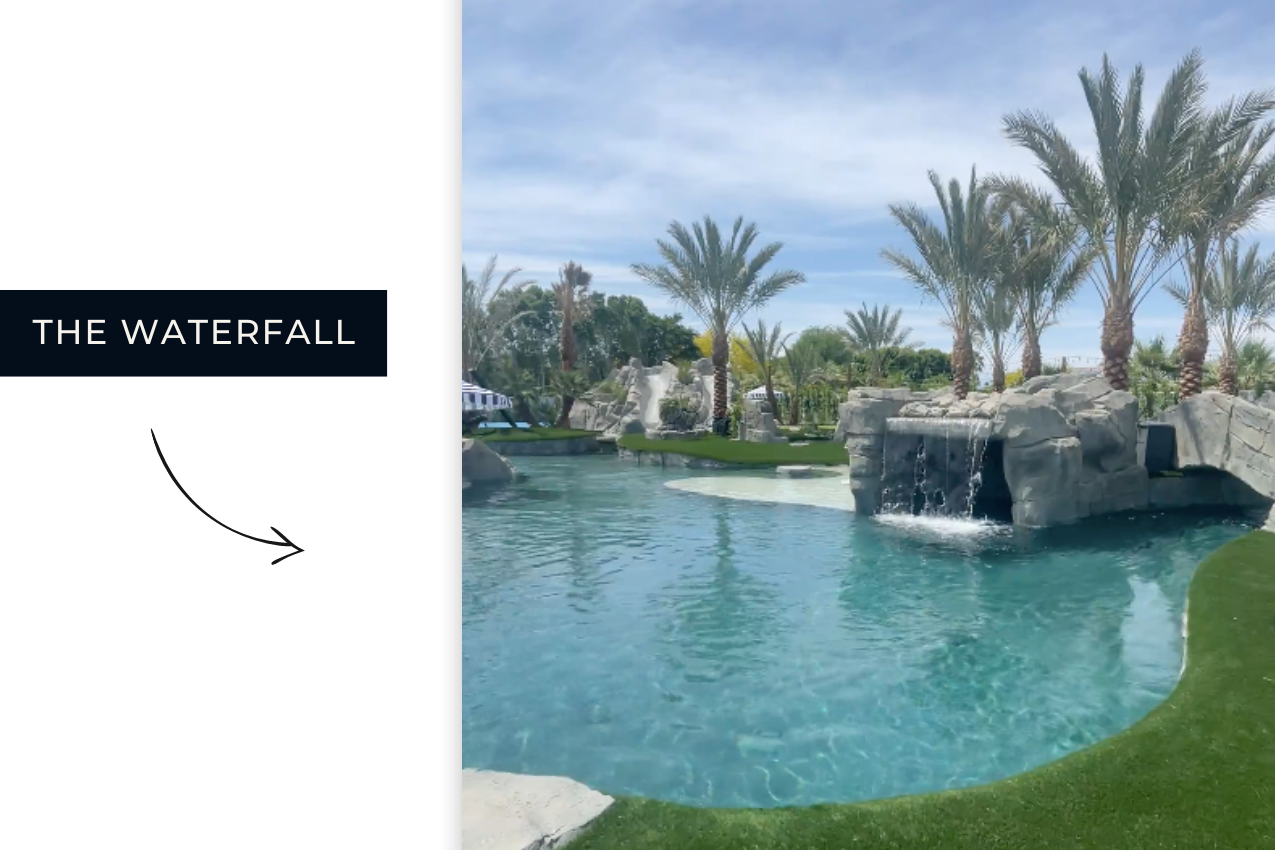 The Waterfall: This impressive water feature is made with some stunning stonework, and we designed this space with adventure in mind because you can use the waterfall as a jumping rock.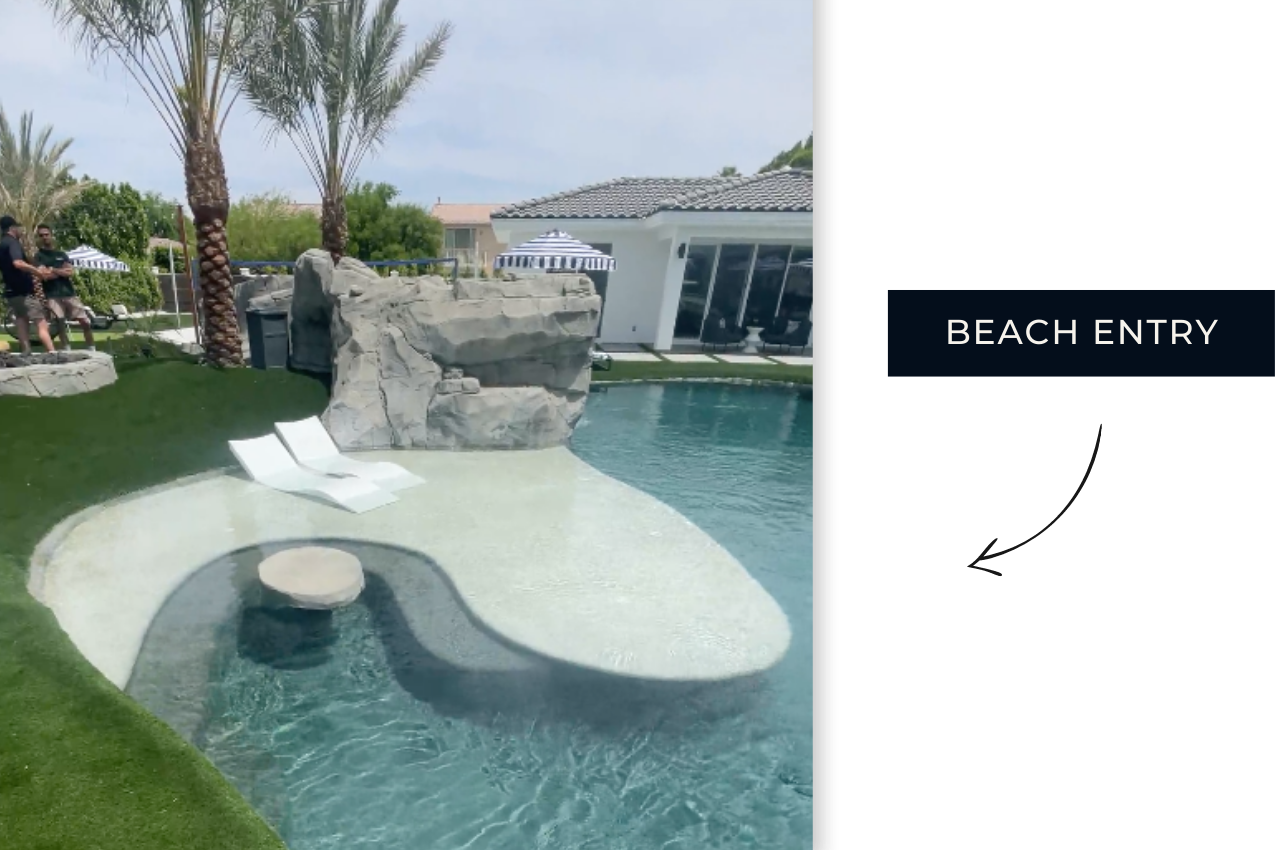 Beach Entry: Nothing says 'private resort' like a private beach, which is why we added a lounge area with a beach entry to the pool.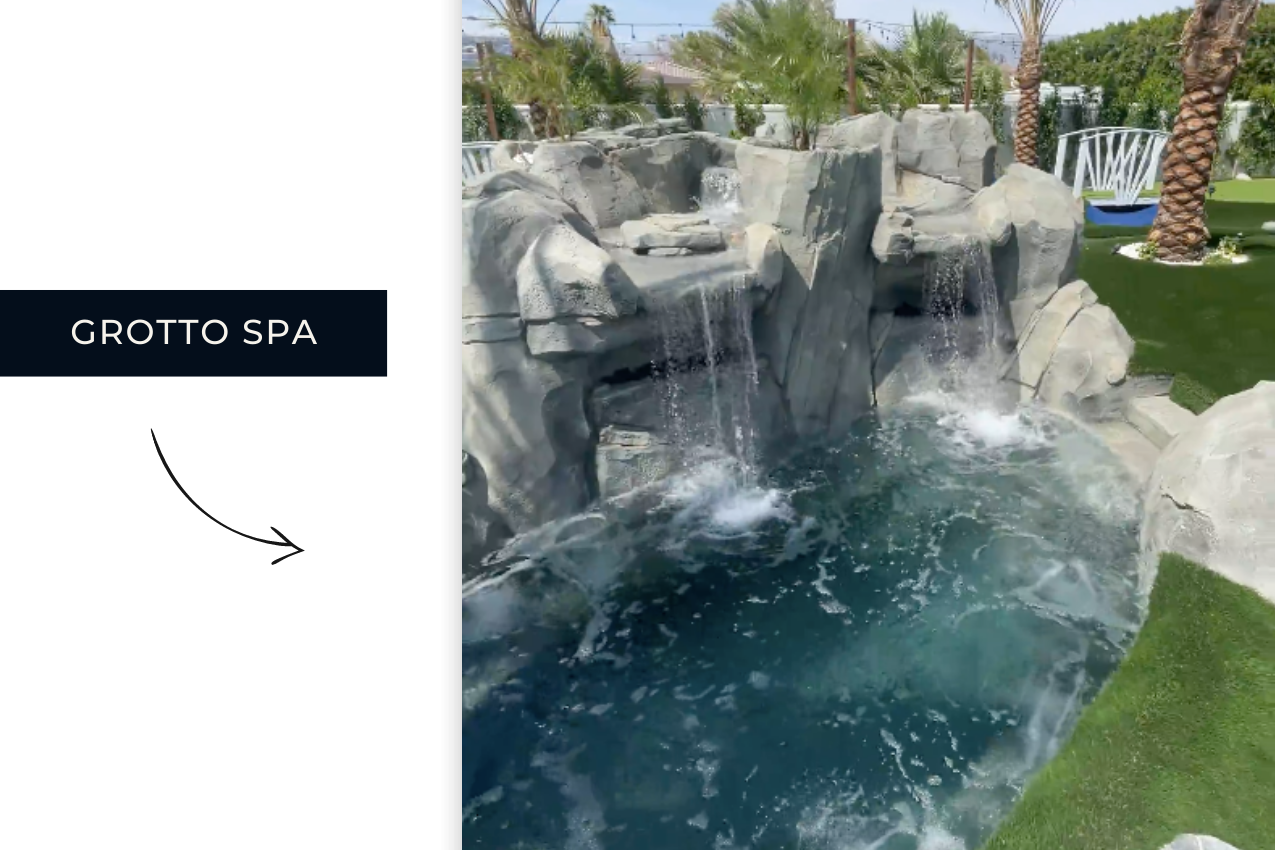 The Grotto Spa: This incredible cenote grotto spa is seriously serene and a breathtaking place to unwind in this private resort…but it's elevated even more thanks to the hidden fire features we added behind the waterfalls.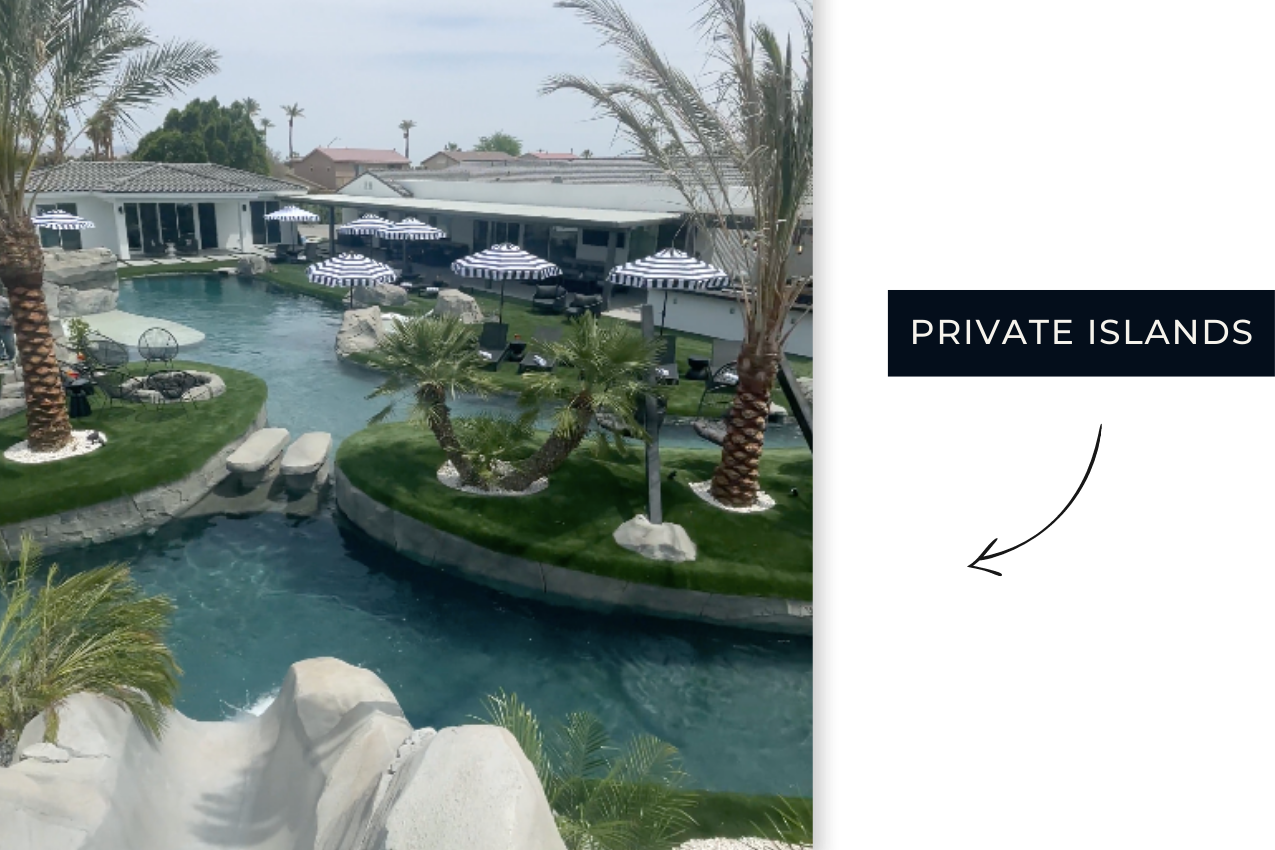 Two Private Islands: In this sprawling space, we added not one, but two private islands that you can access thanks to floating stone pathways and some impressive bridges. On the islands, we created some special spaces, including a fire pit area, and hanging chairs.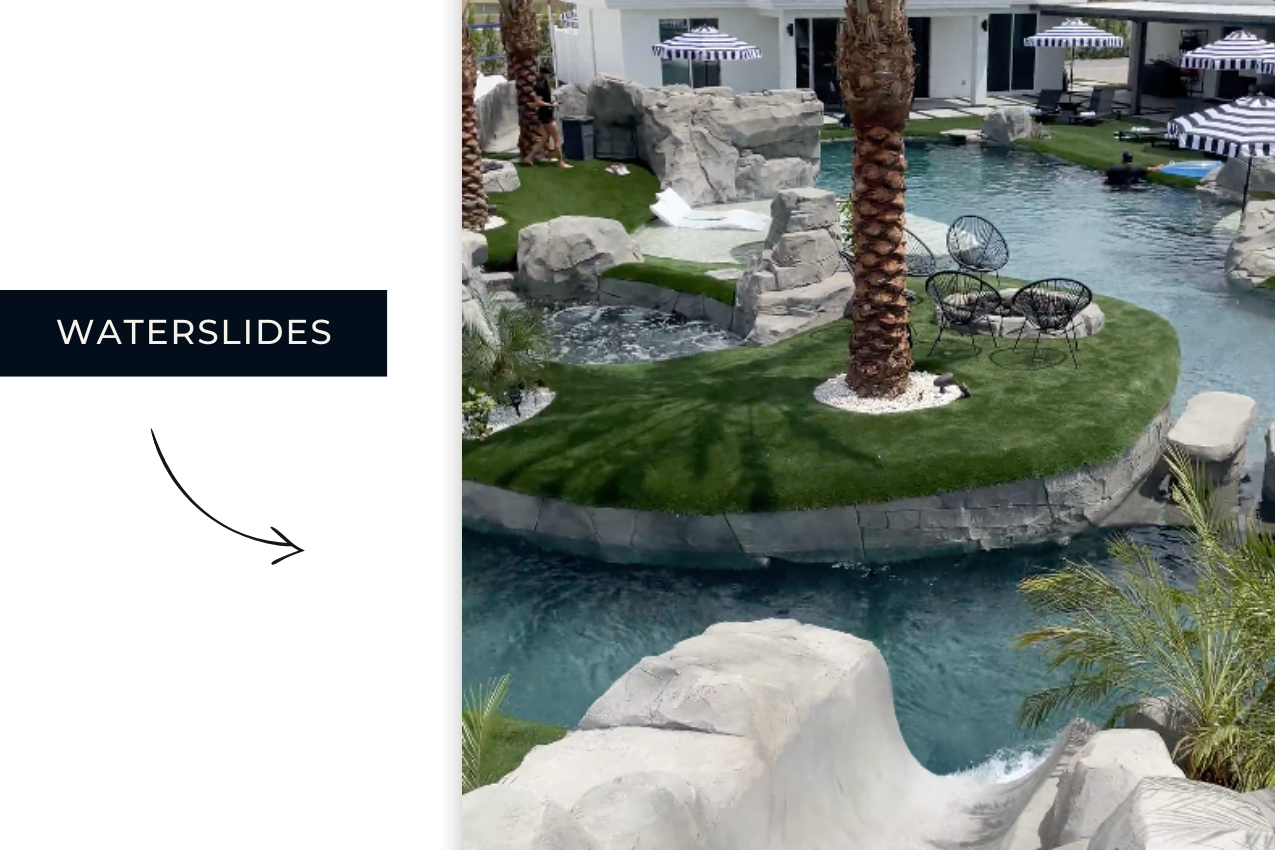 Dueling Waterslides: A waterslide instantly makes any backyard resort more entertaining, but two is even better. We created dueling waterslides perfect for racing and endless fun!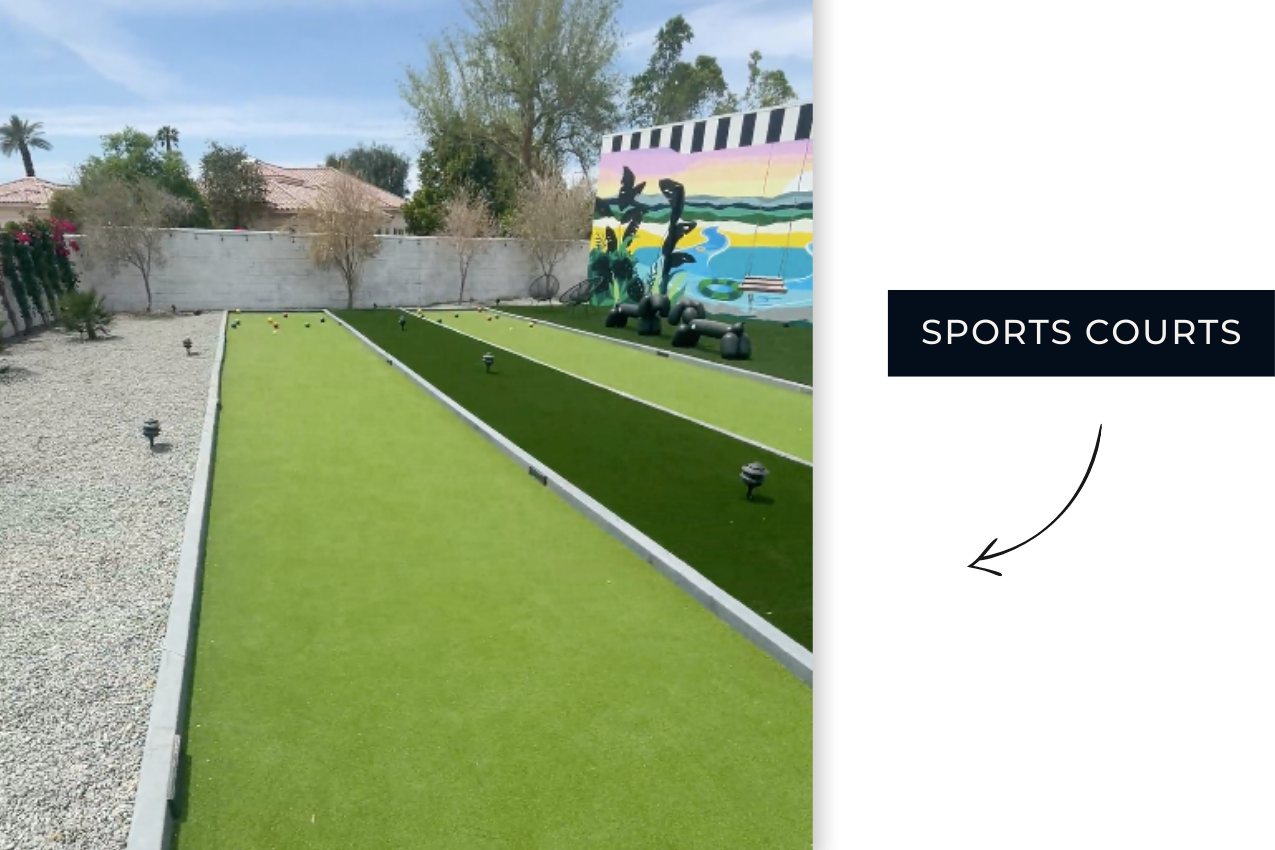 Sports Courts: Whether you're super into pickleball, want to take a turn at bocce ball, shoot some hoops, or host a competitive game of cornhole, there are tons of lawn games and sports courts in this Airbnb. 
SCROLL THROUGH THE GALLERY

Here's a look at all the details & a gallery of images from this space.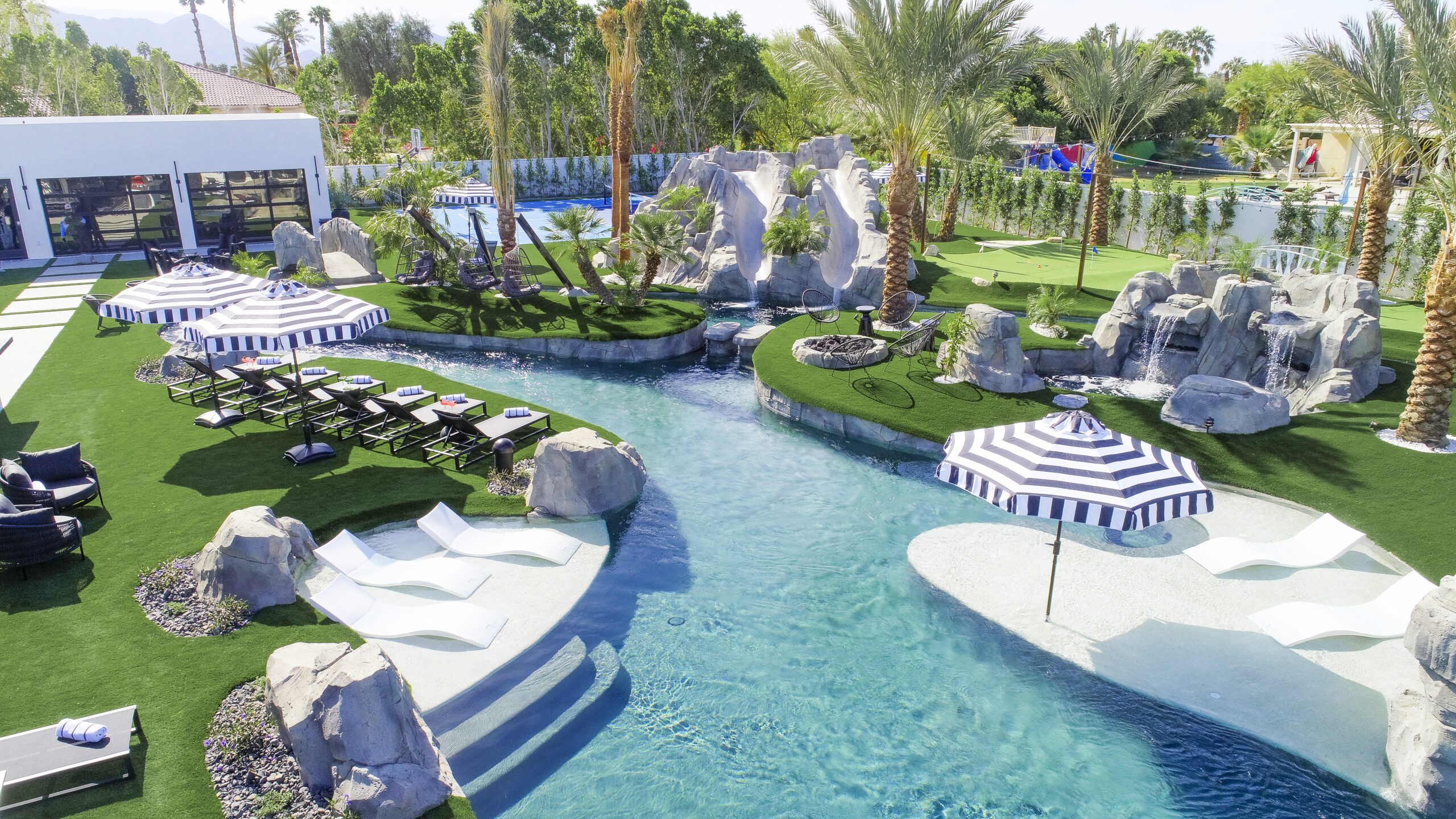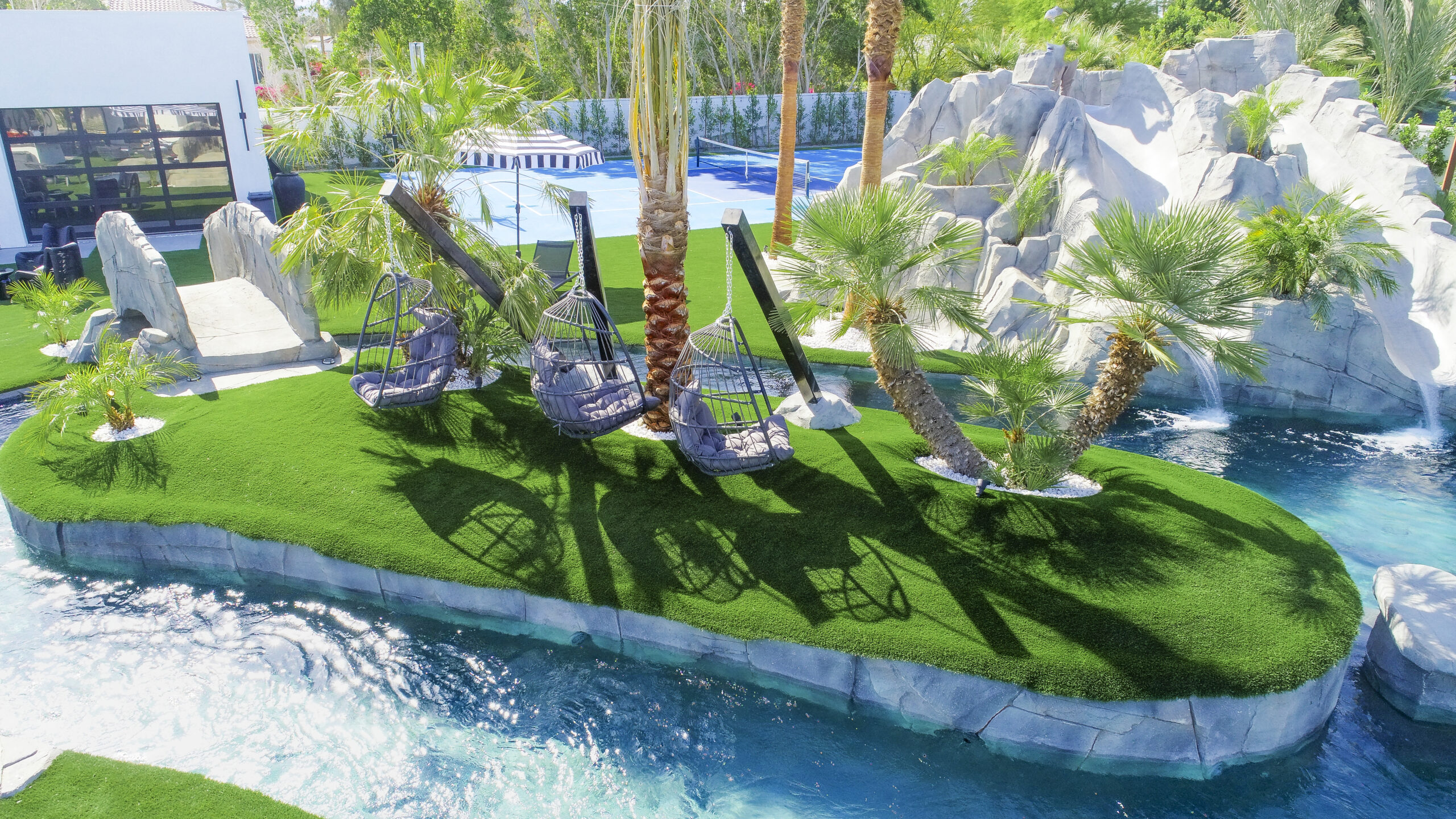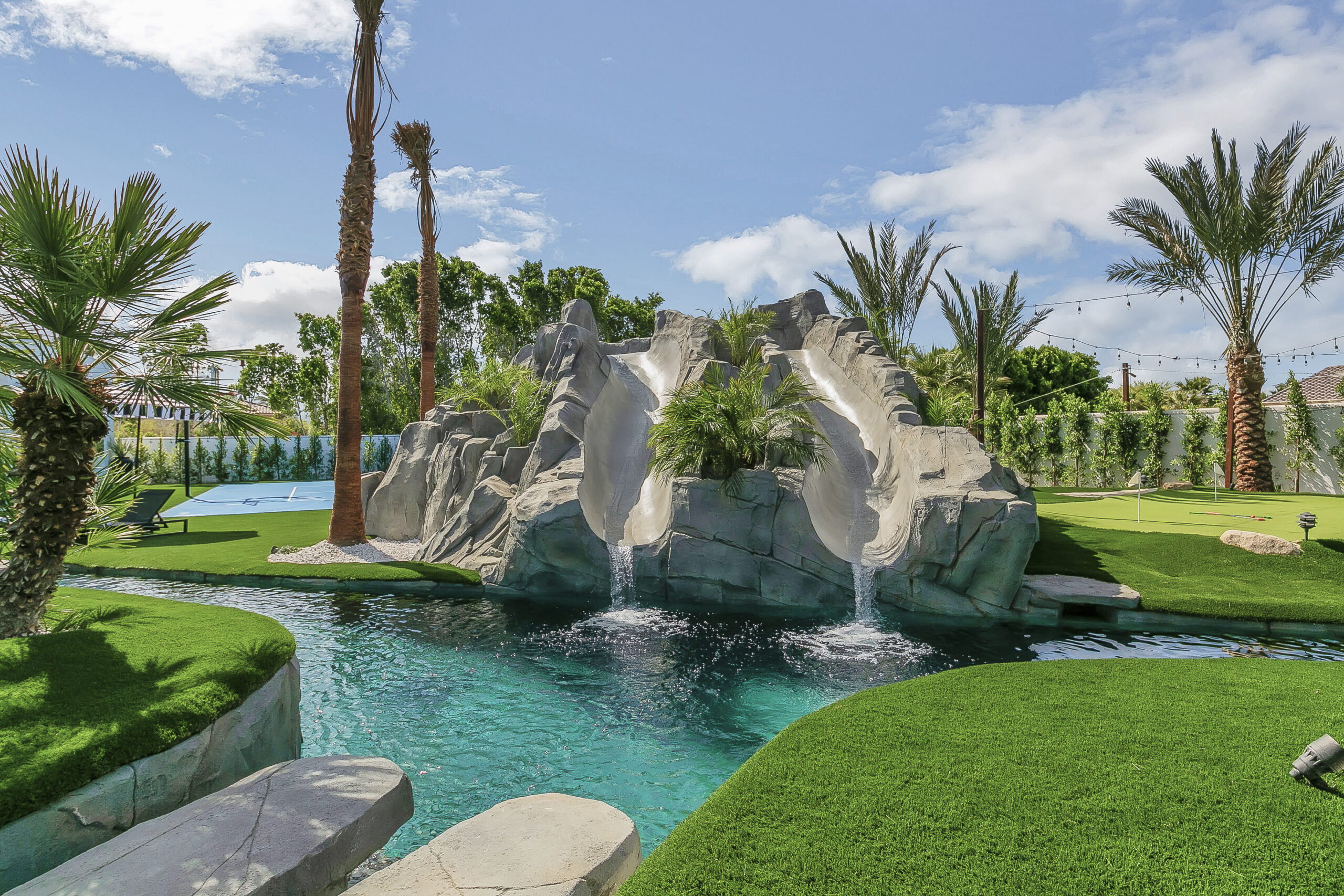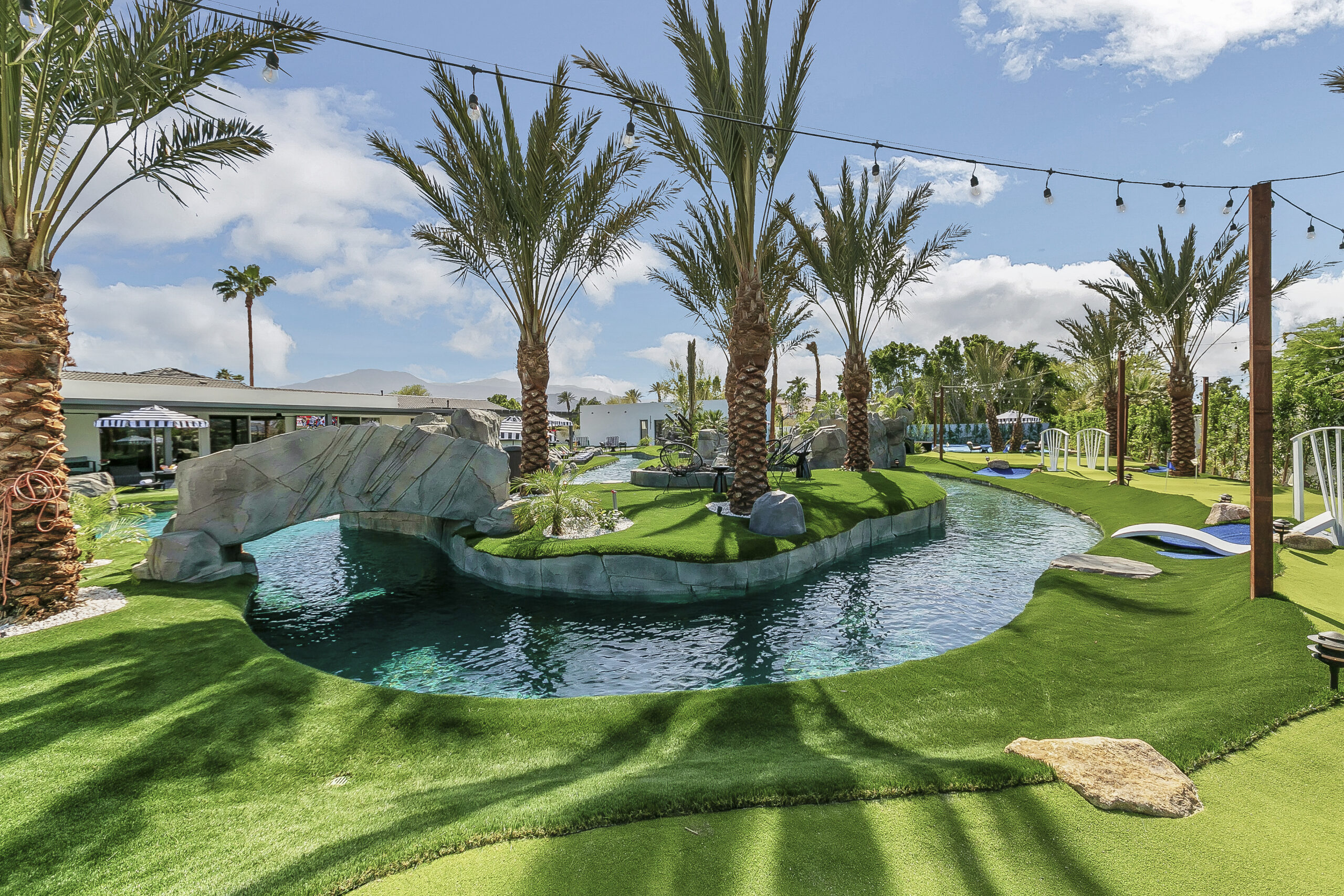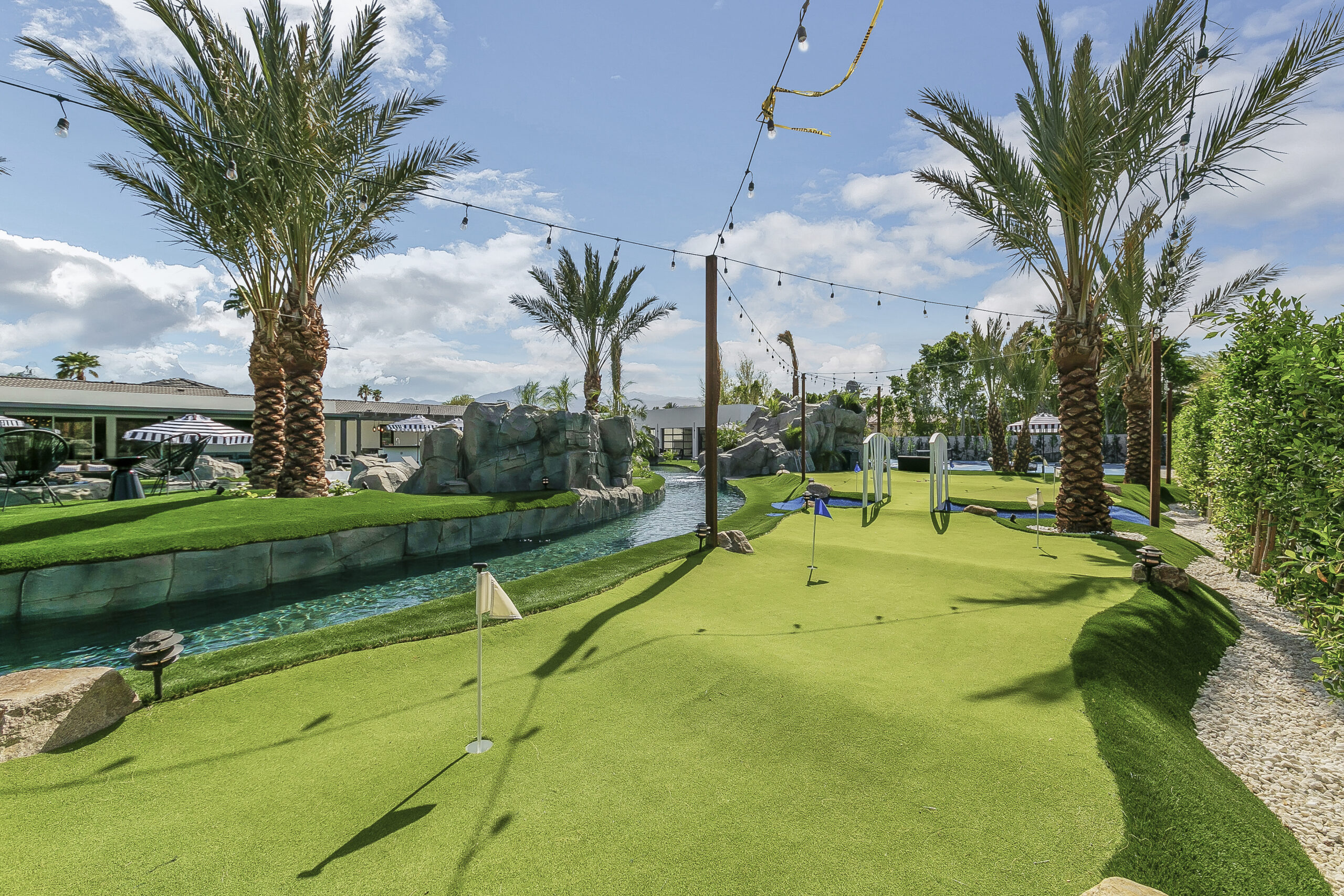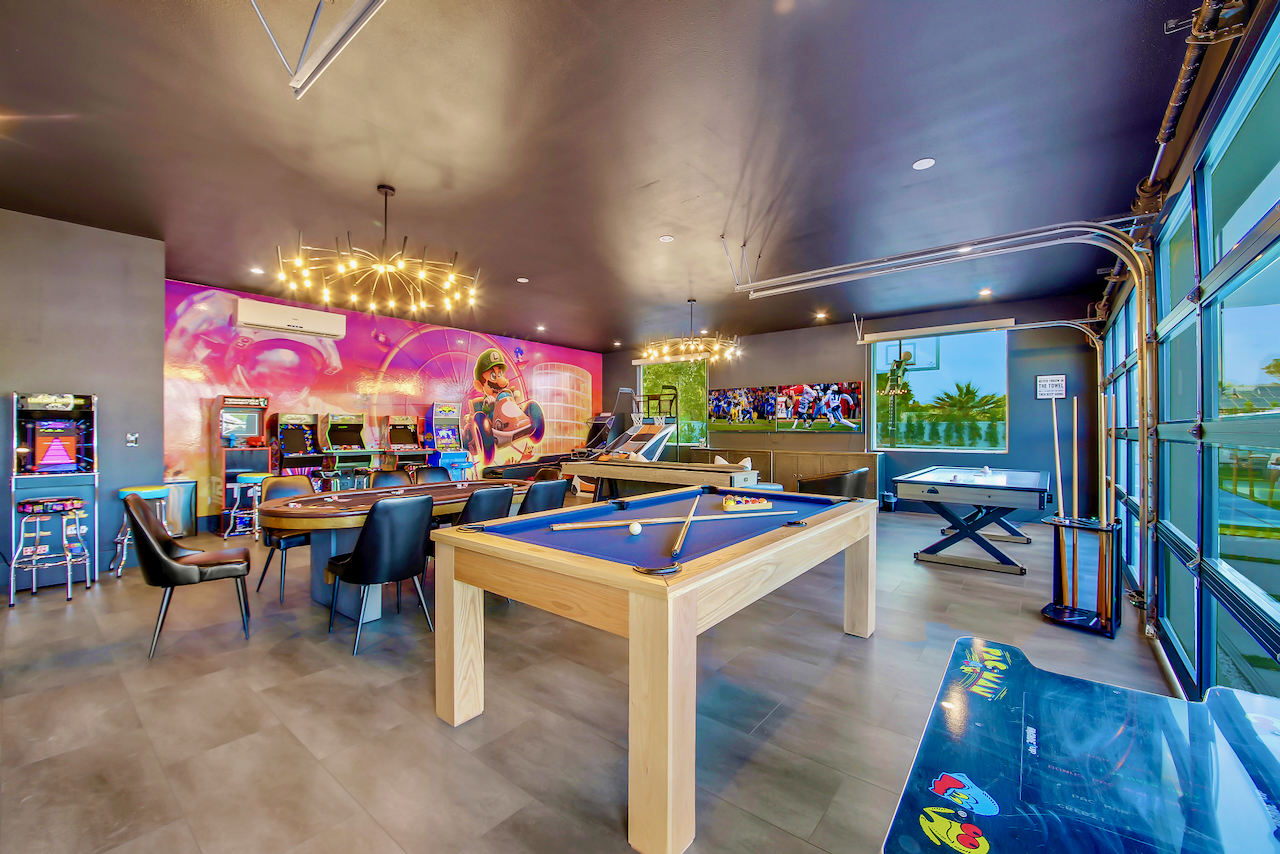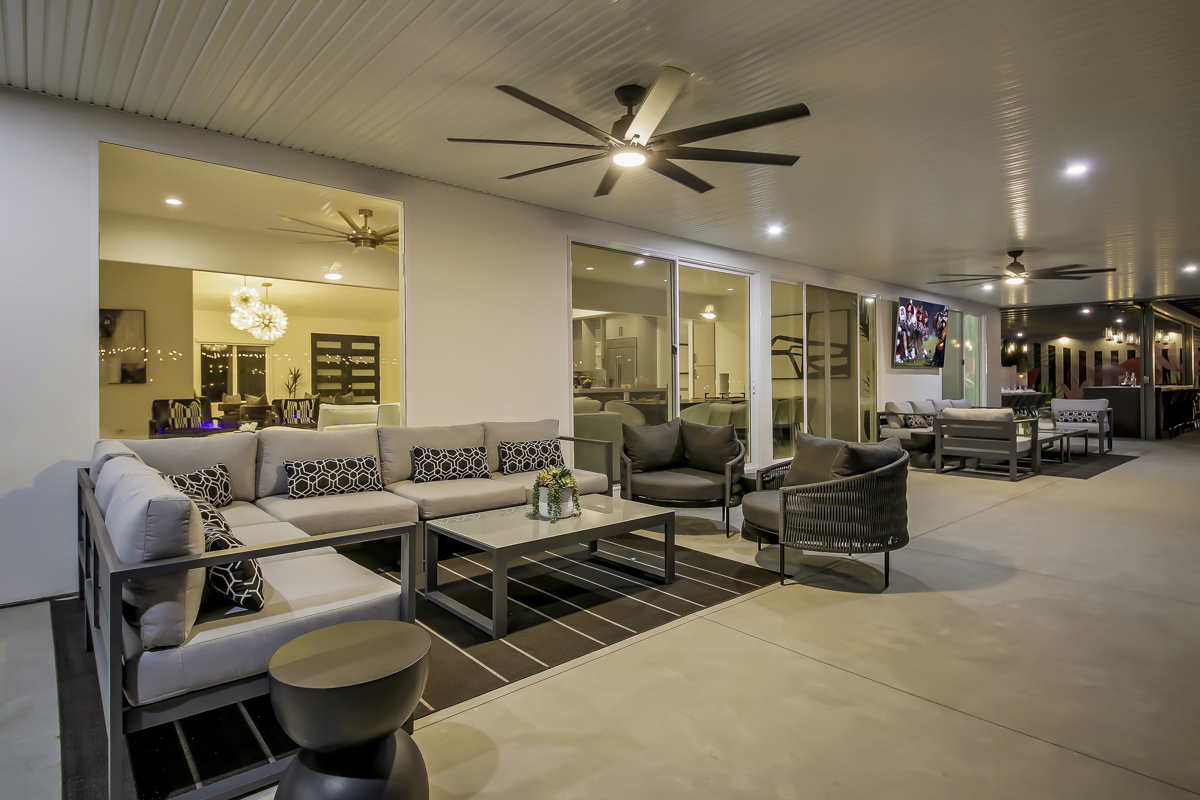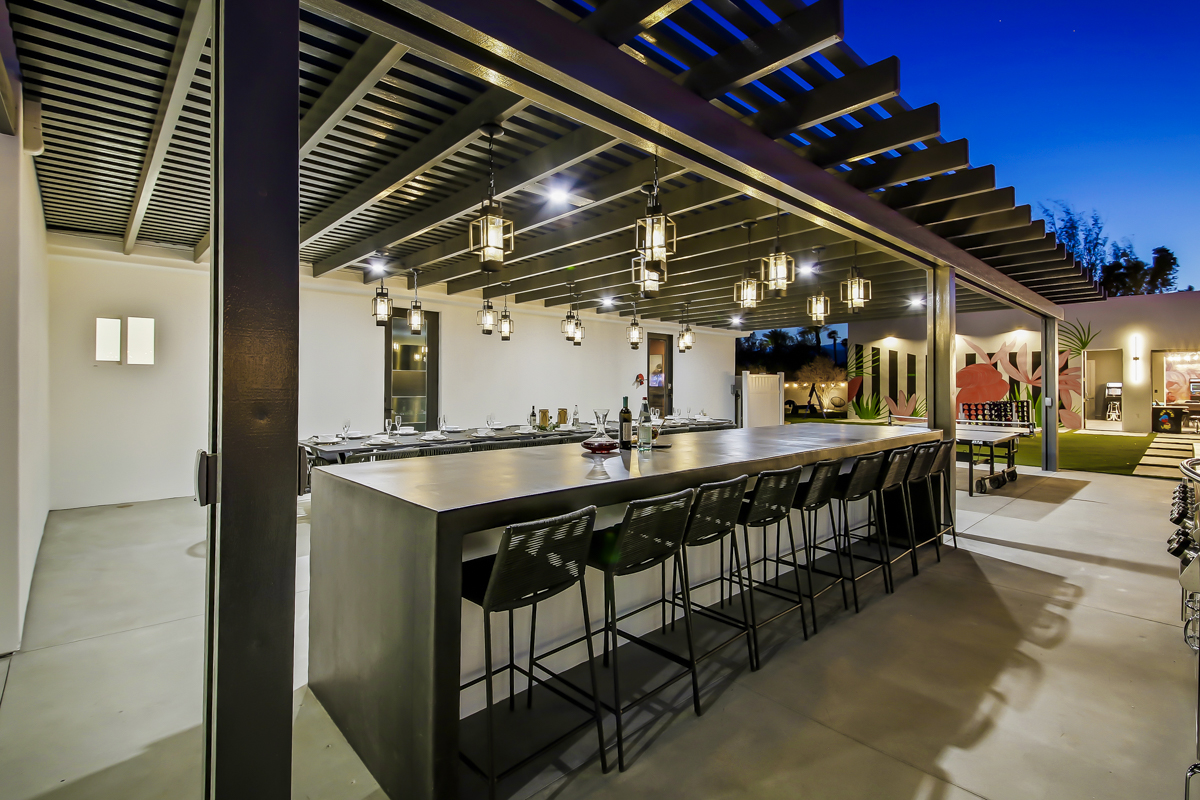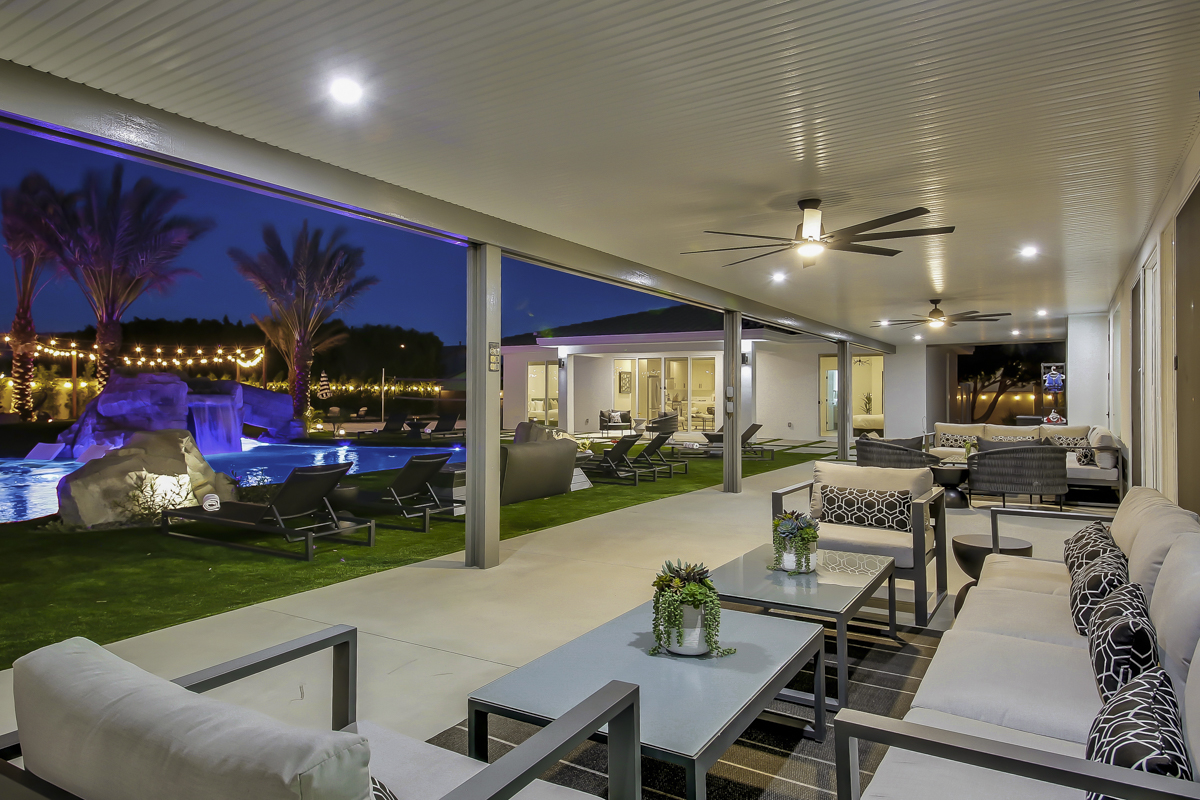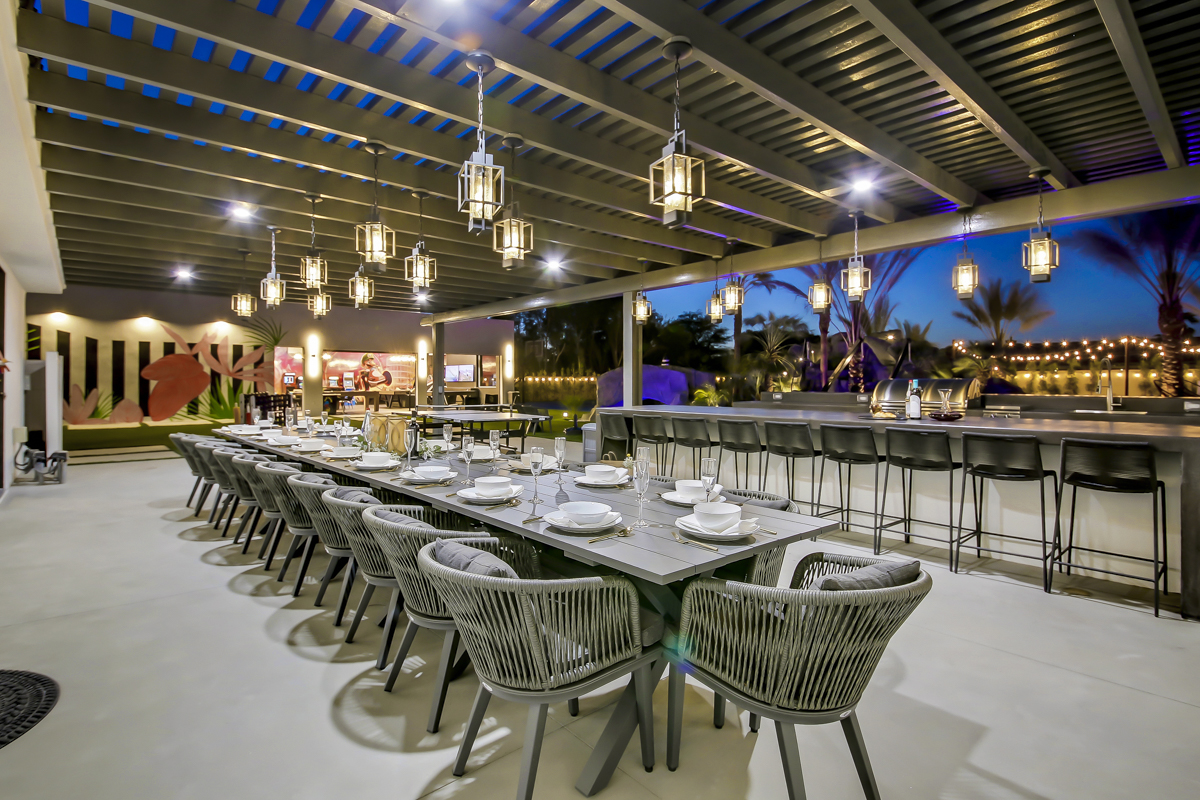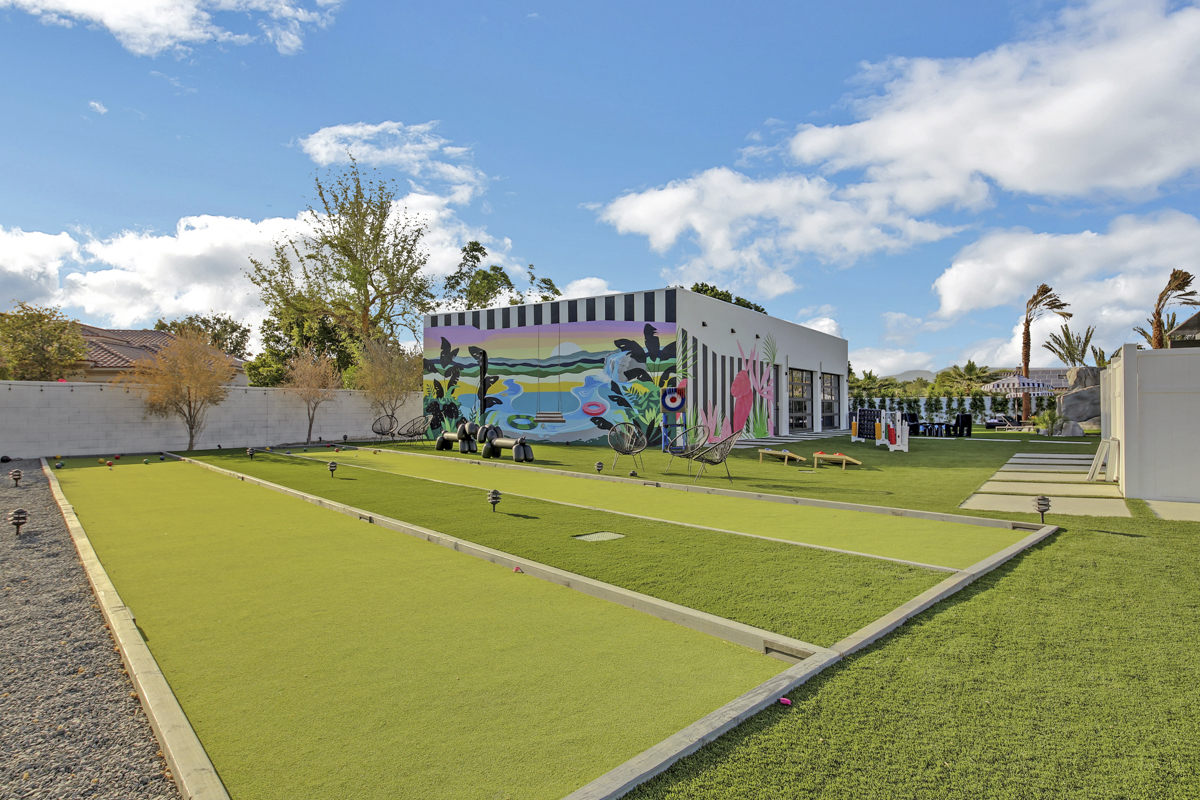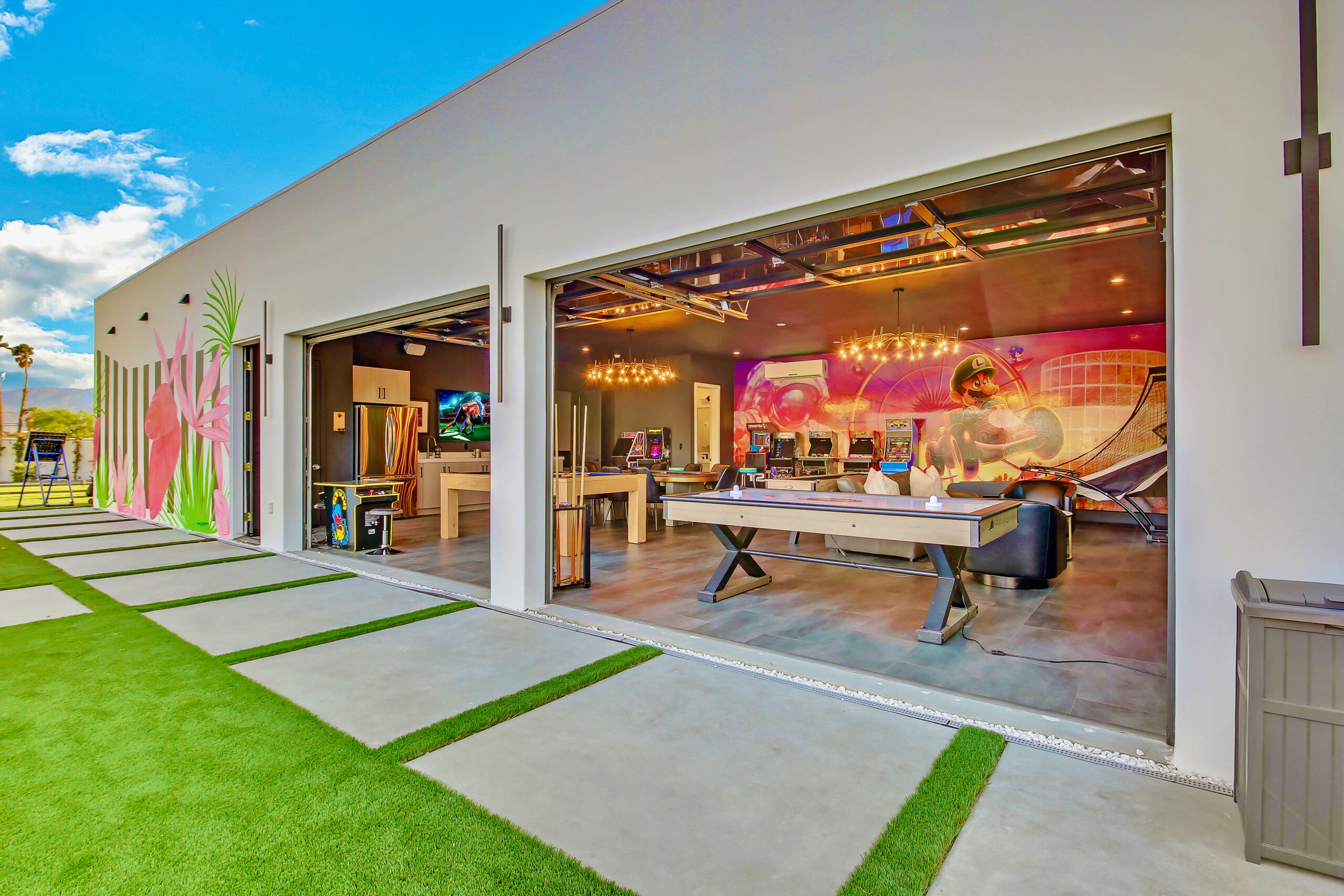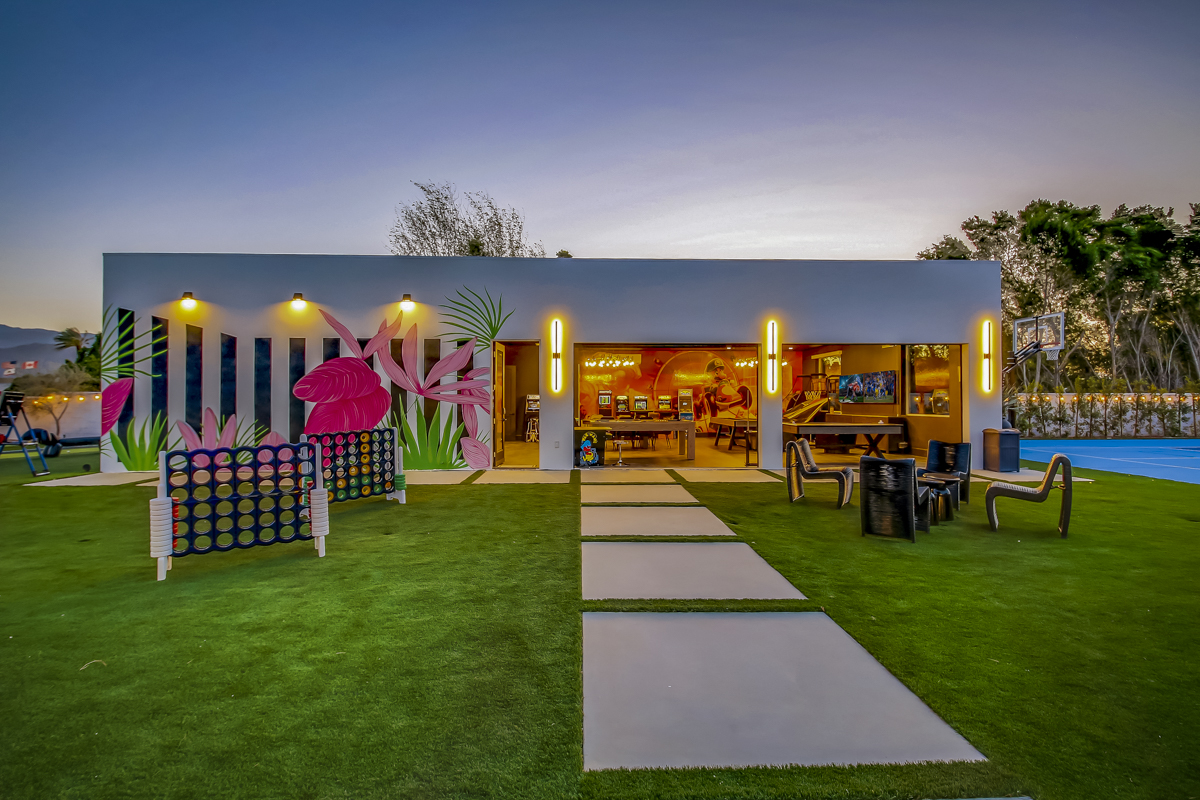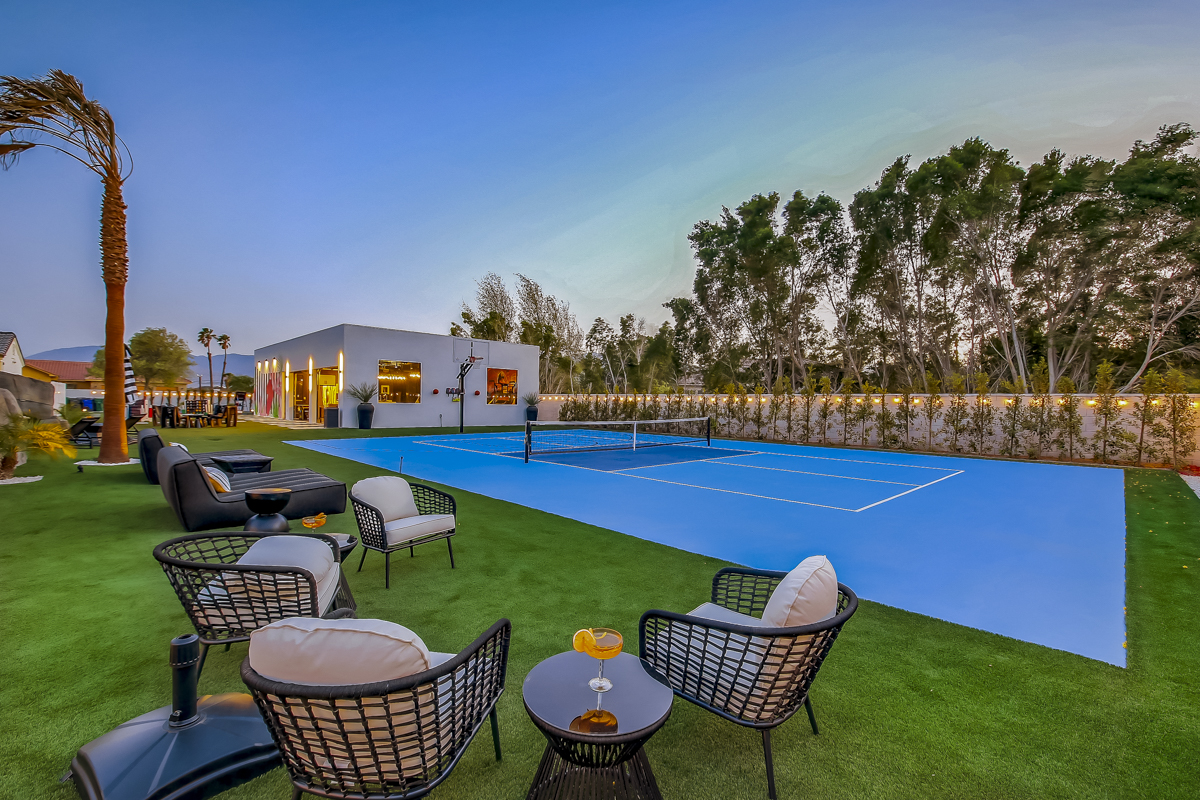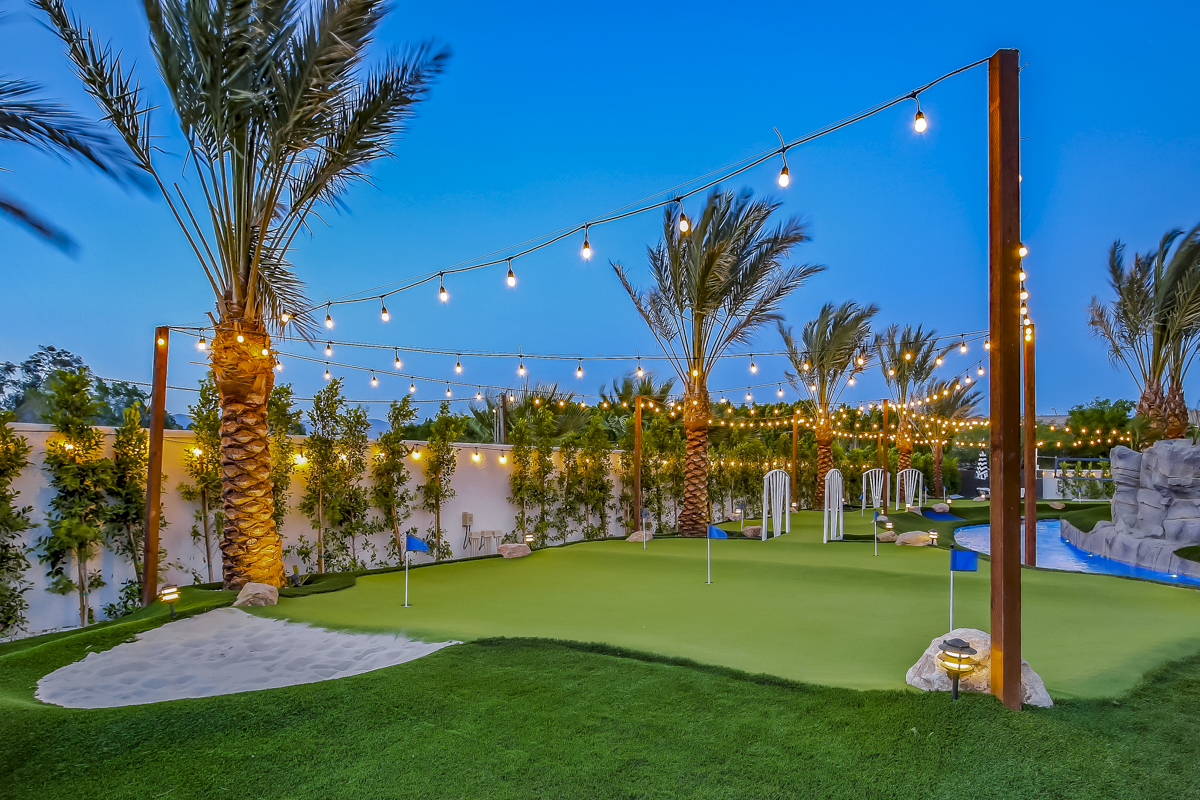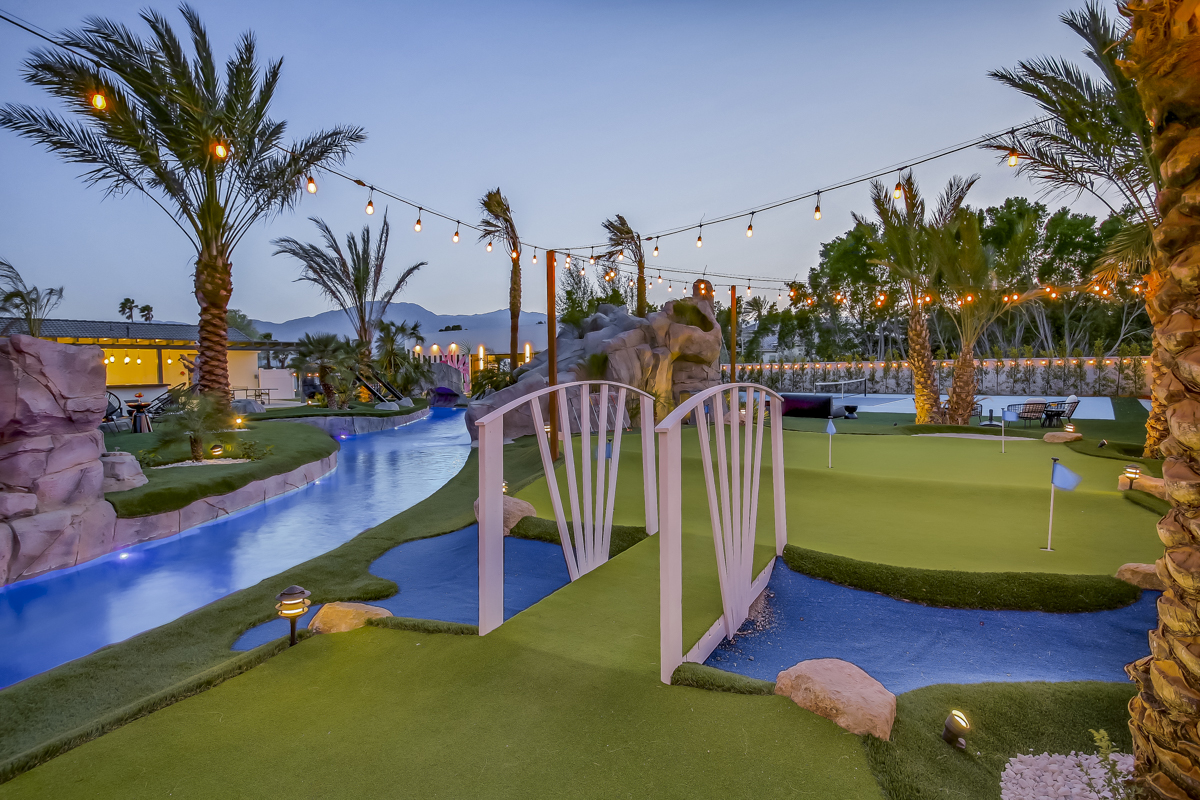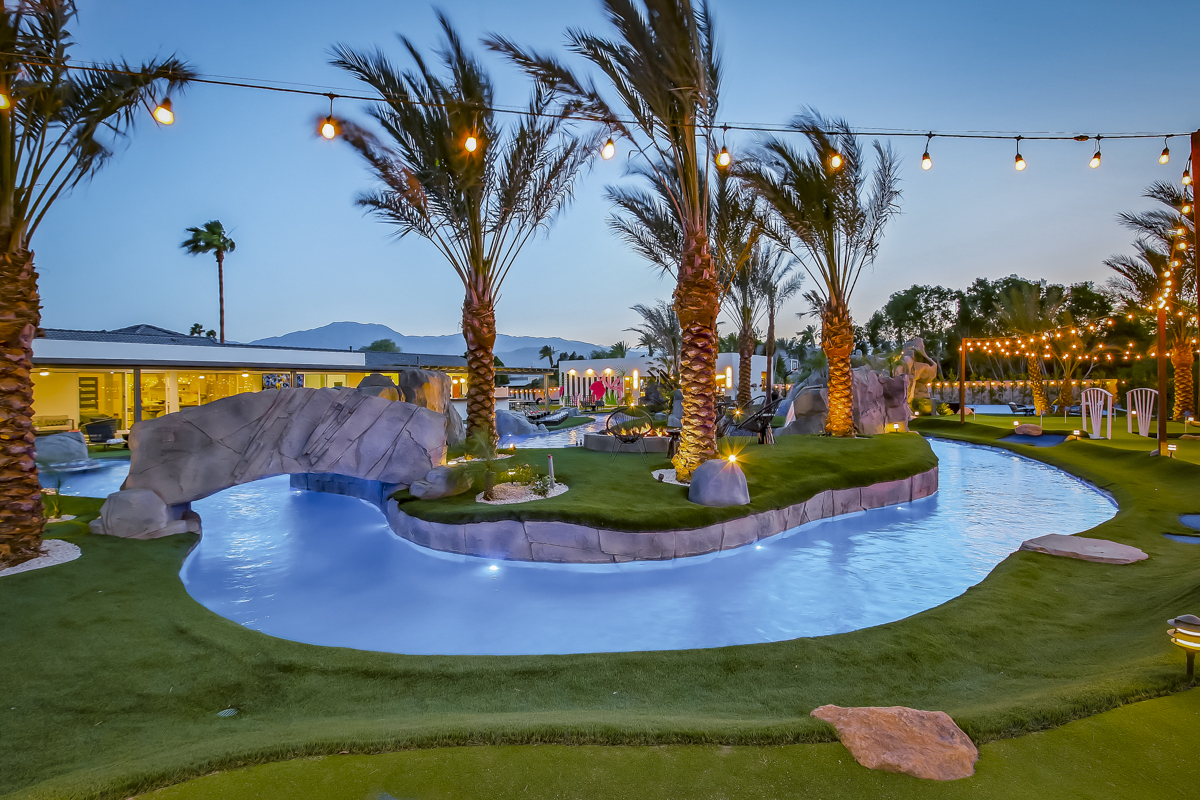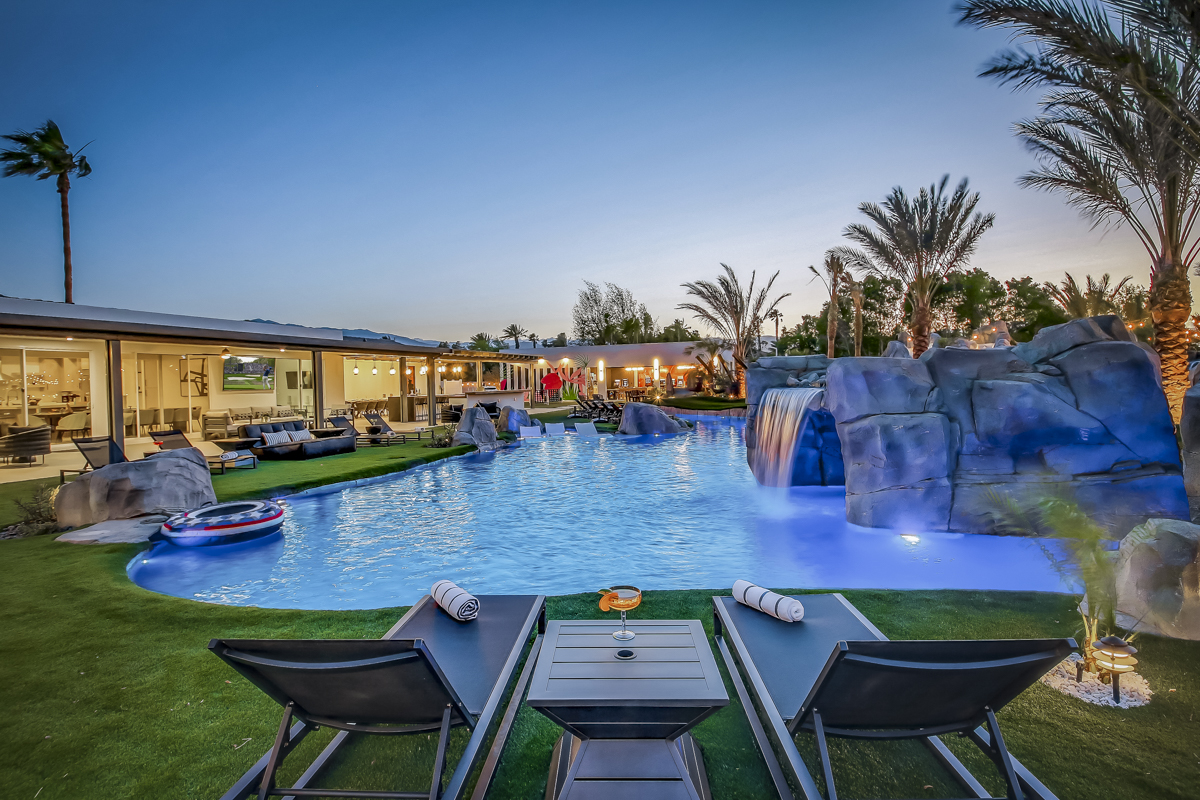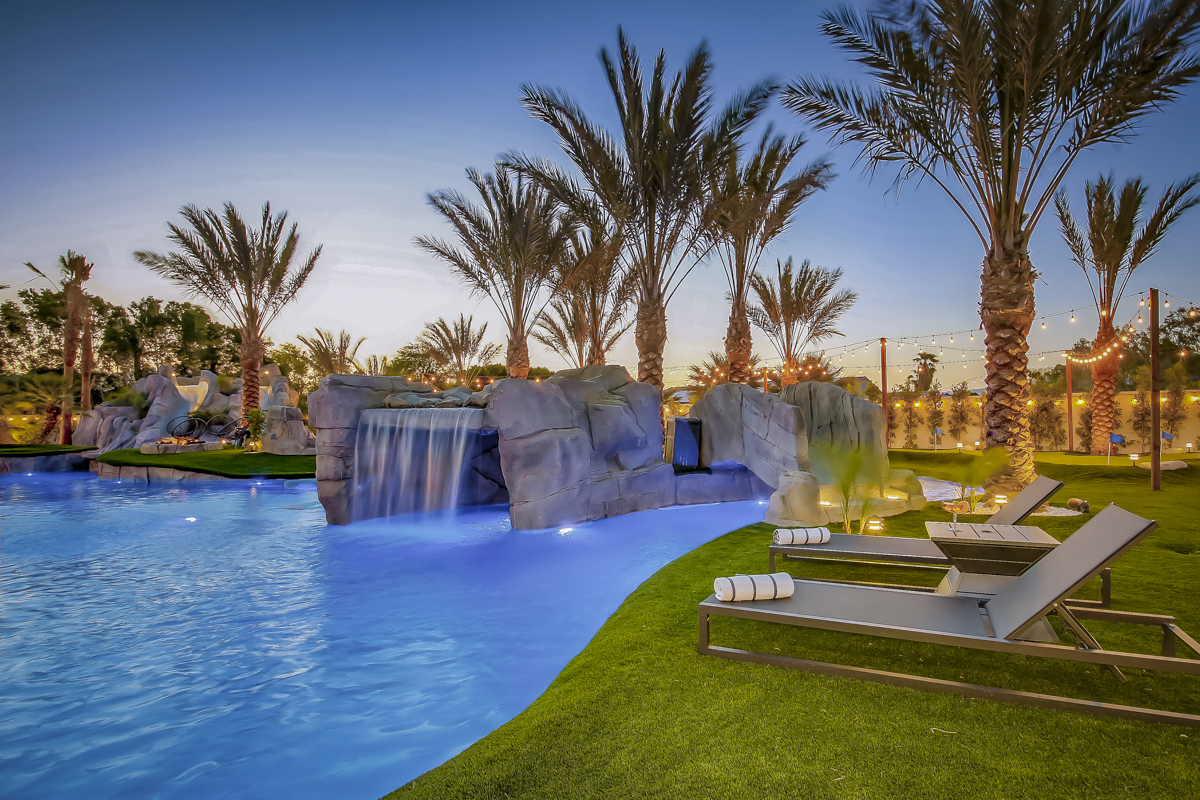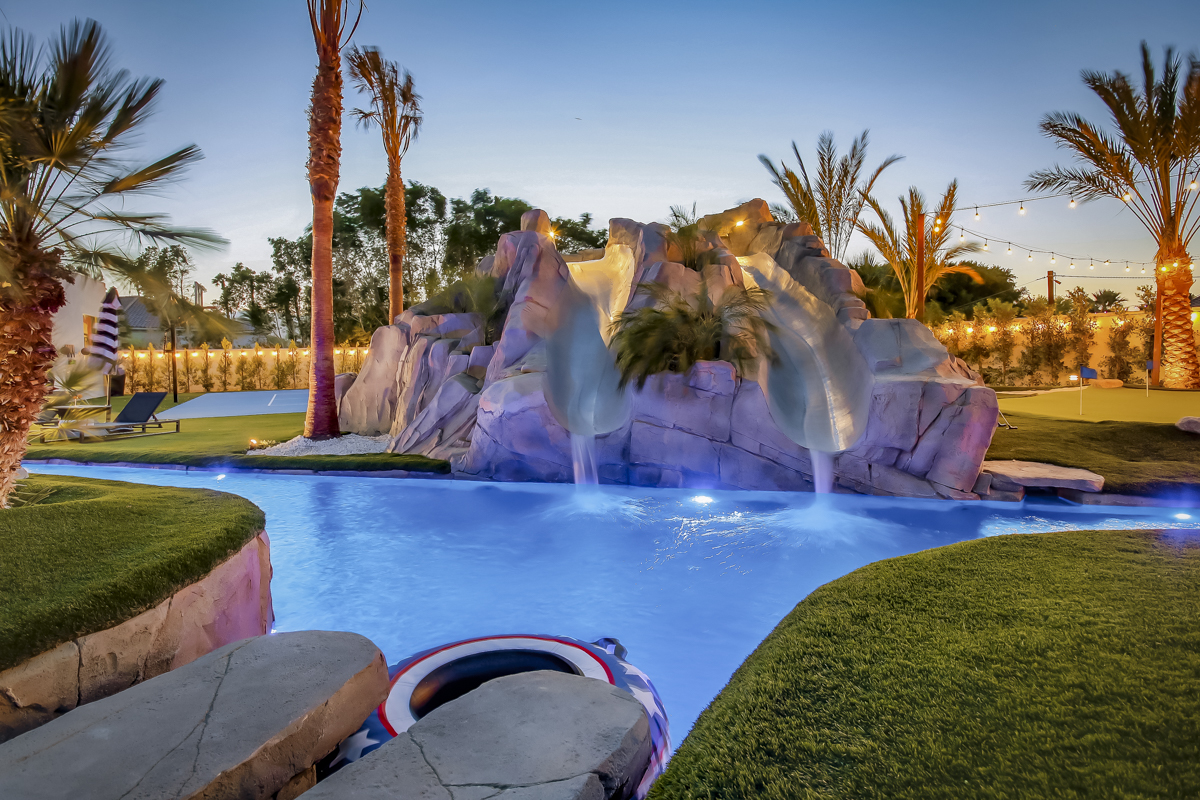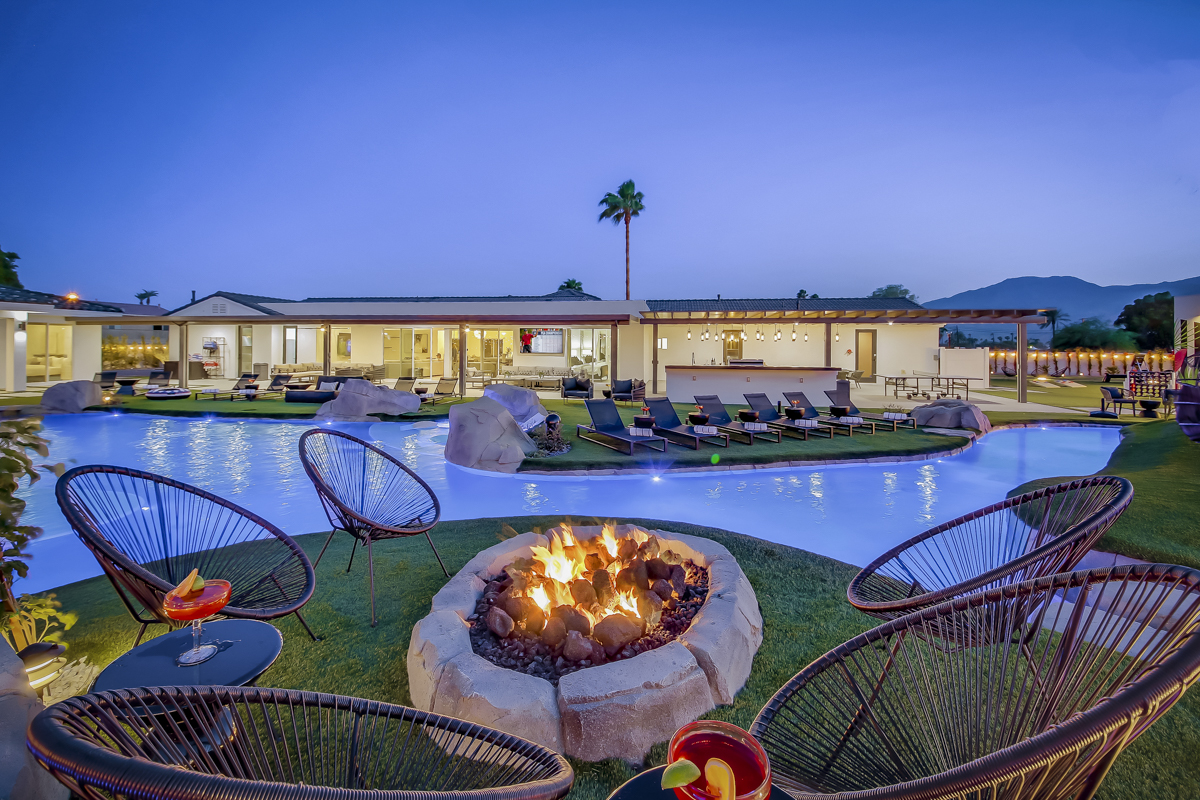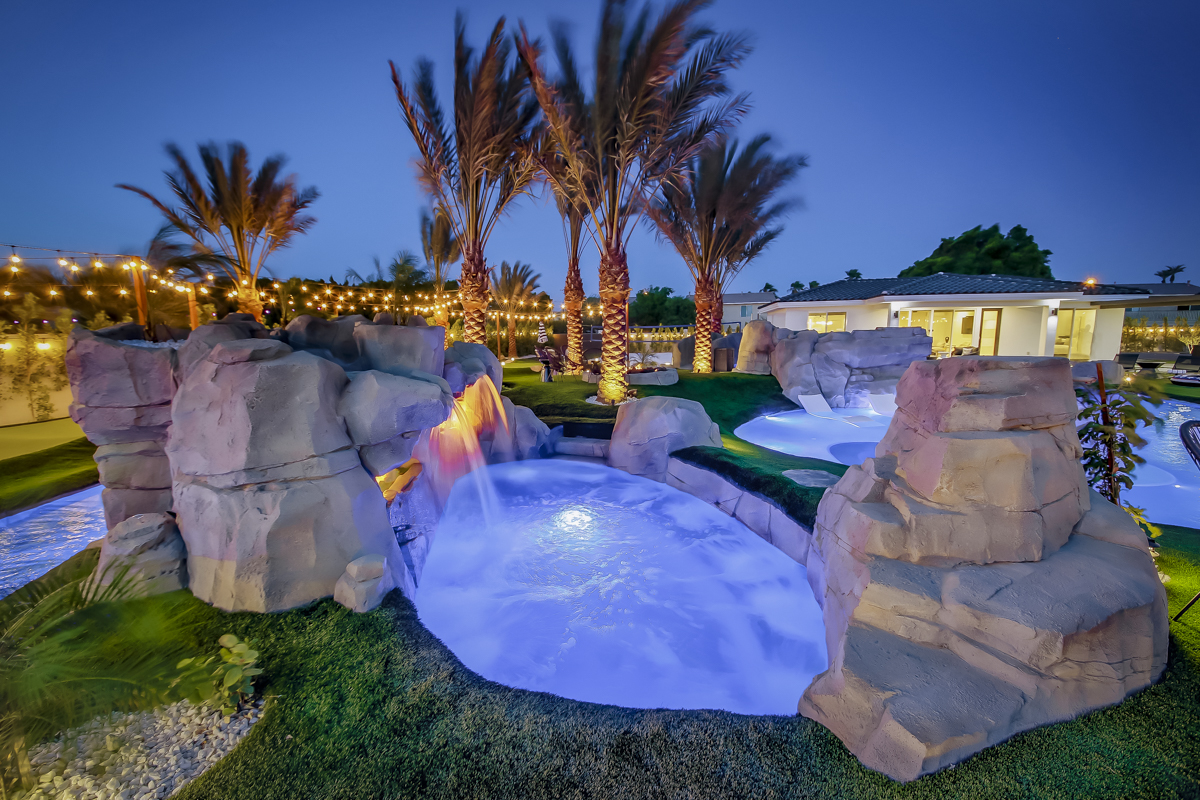 PS, want to book your stay at this Airbnb? Click here to reserve your vacation!
READY TO TRANSFORM YOUR YARD? 
Here's How To Get Started: