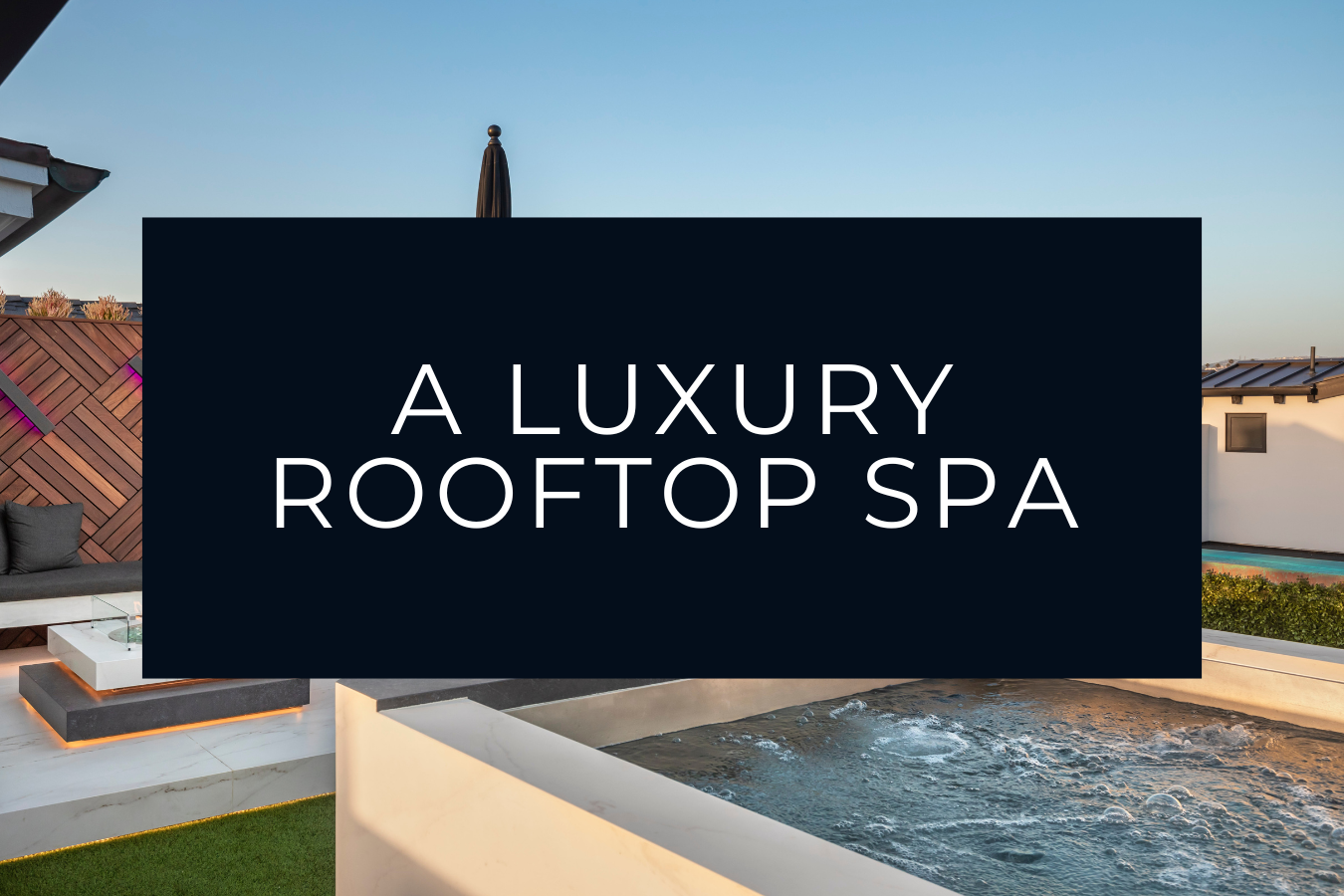 Have you been putting off an exterior redesign because you think…
Your yard is TOO SMALL to actually makeover?
You don't have a typical outdoor space?
You're worried about your HOA or other restrictions?
The project we're sharing this week proves that you can still end up with an incredible exterior that will transport you every time you step outside.
Where you can finally enjoy your outdoor space and enjoy your yard the way you've always wanted to.
And that includes every luxury feature on your wish list…even if you have a tiny yard, atypical outdoor space, or an HOA.
Keep reading to find out how we designed a 5-star rooftop spa for our clients Tarek and Heather from Flip or Flop and Selling Sunset.
And make sure you scroll all the way to the end of the blog because we're sharing a video tour of the luxury rooftop escape and a closer look at our design process.
How We Transformed This Small Space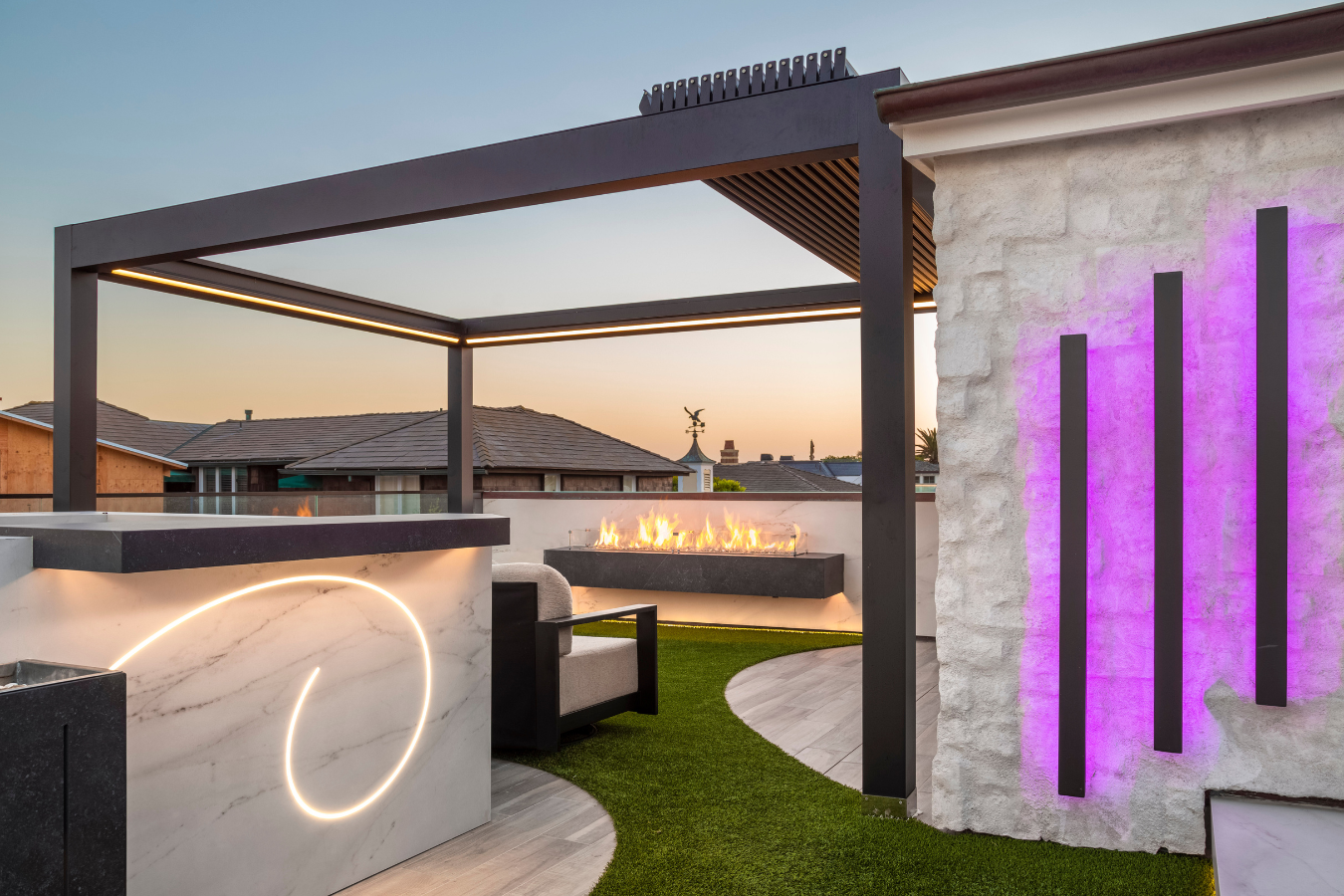 We faced some major challenges designing this small space—because we were working within the confines of the tiny rooftop. But, that didn't mean we had to leave out any of the luxury features that completely transformed this outdoor space into a gorgeous place our clients could enjoy.

These are some of the things we considered when creating Tarek and Heather's tranquil rooftop escape and a look at the details that brought the entire thing to life.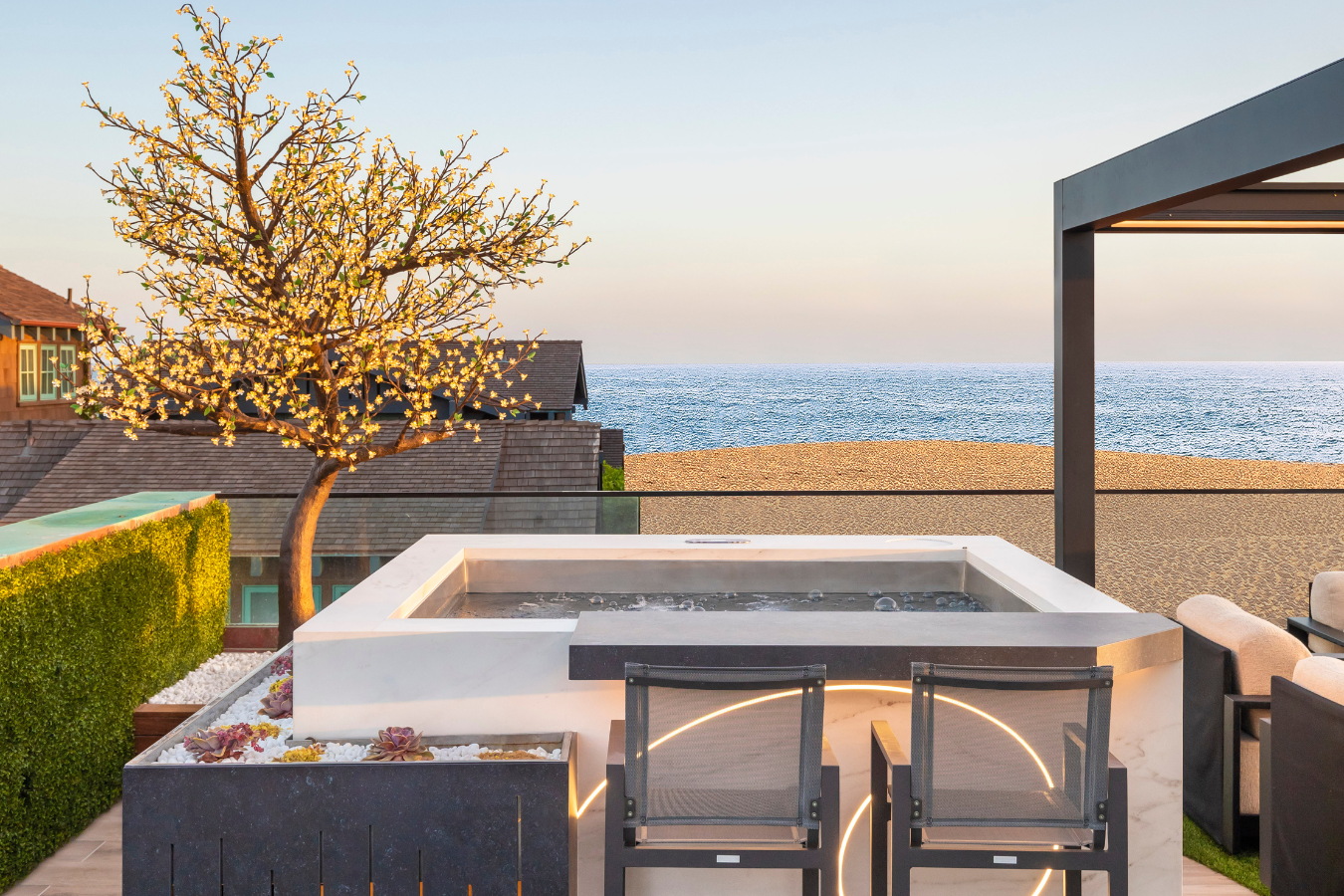 CUSTOMIZE STANDARD FEATURES FOR AN ELEVATED LOOK ON A BUDGET
We took a standard spa and gave it a complete makeover by adding Dekton to make it unique and give the illusion that it cost much more than it actually did. Utilizing custom finishes on standard selections is a cost-effective way to get the upscale look you want for your yard without going over budget.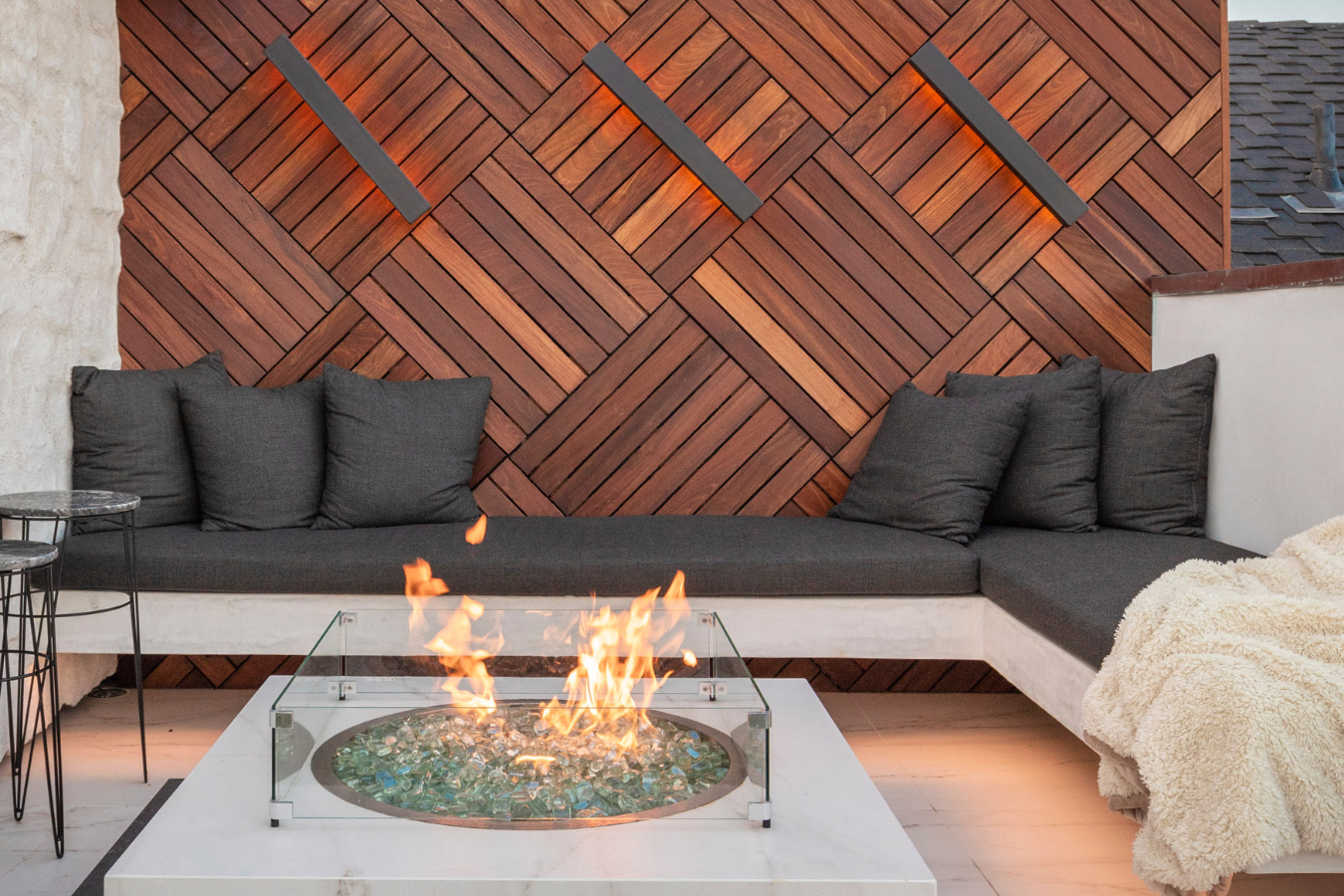 CREATE SEPARATE SPACES AND PLAY WITH LEVELS
To instantly make any space feel larger than it is, we like to create zones. On this rooftop, we made a cozy seating area that feels like it's in another world, and a spa area that's seriously cozy and separate from the rest of the space. Playing with levels and separating spaces is a great way to add interest to a tiny yard and to make things seem larger than they are.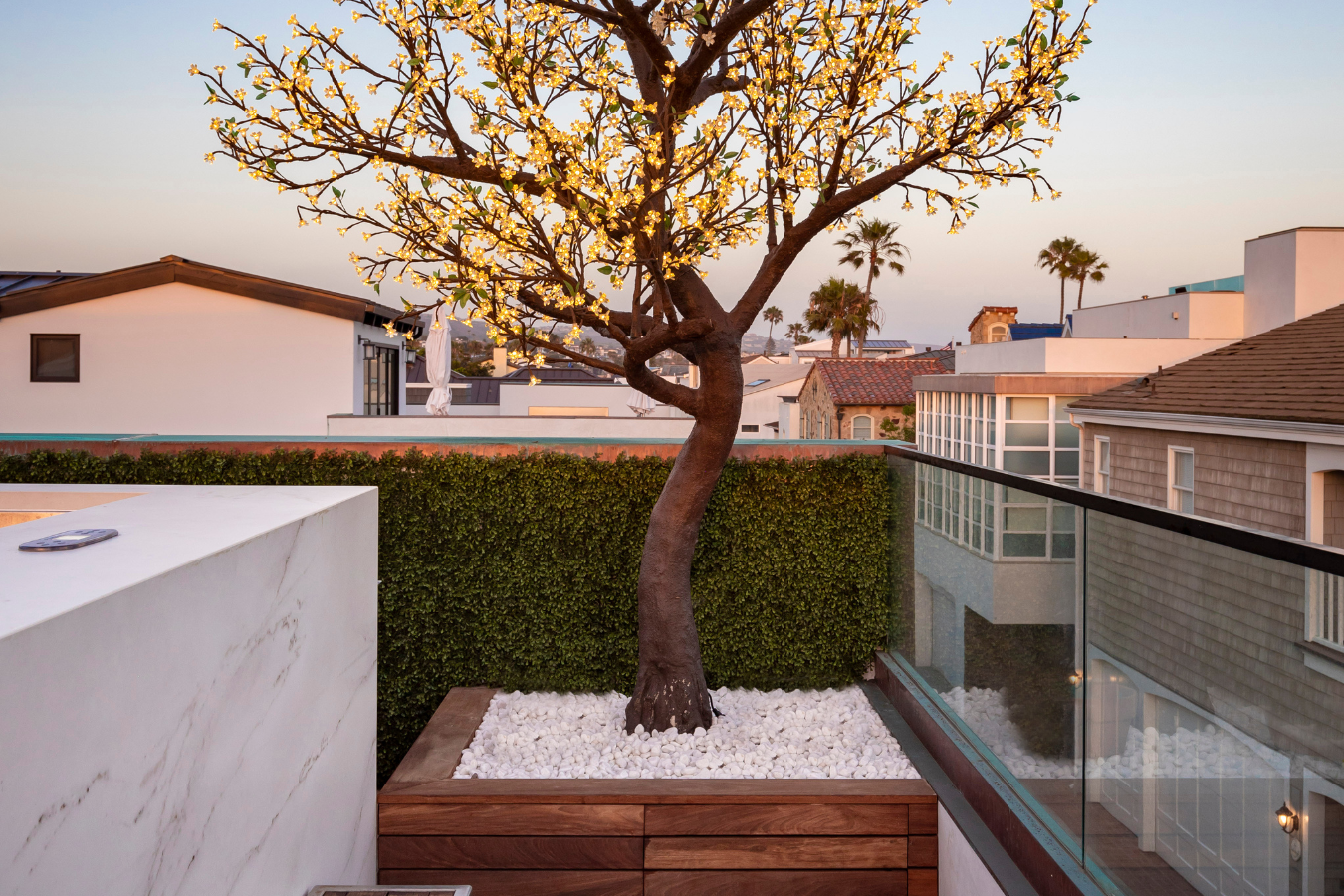 LIGHTING CAN COMPLETELY TRANSFORM A SPACE
Custom lighting makes this space incredible to enjoy during the day, but even more magical after dark. There's a stand-out tree that adds a natural element to the design and moody color-changing features that add modern flair. Lighting can make a major impact on the overall look and feel of a space, and that's definitely the case with this yard.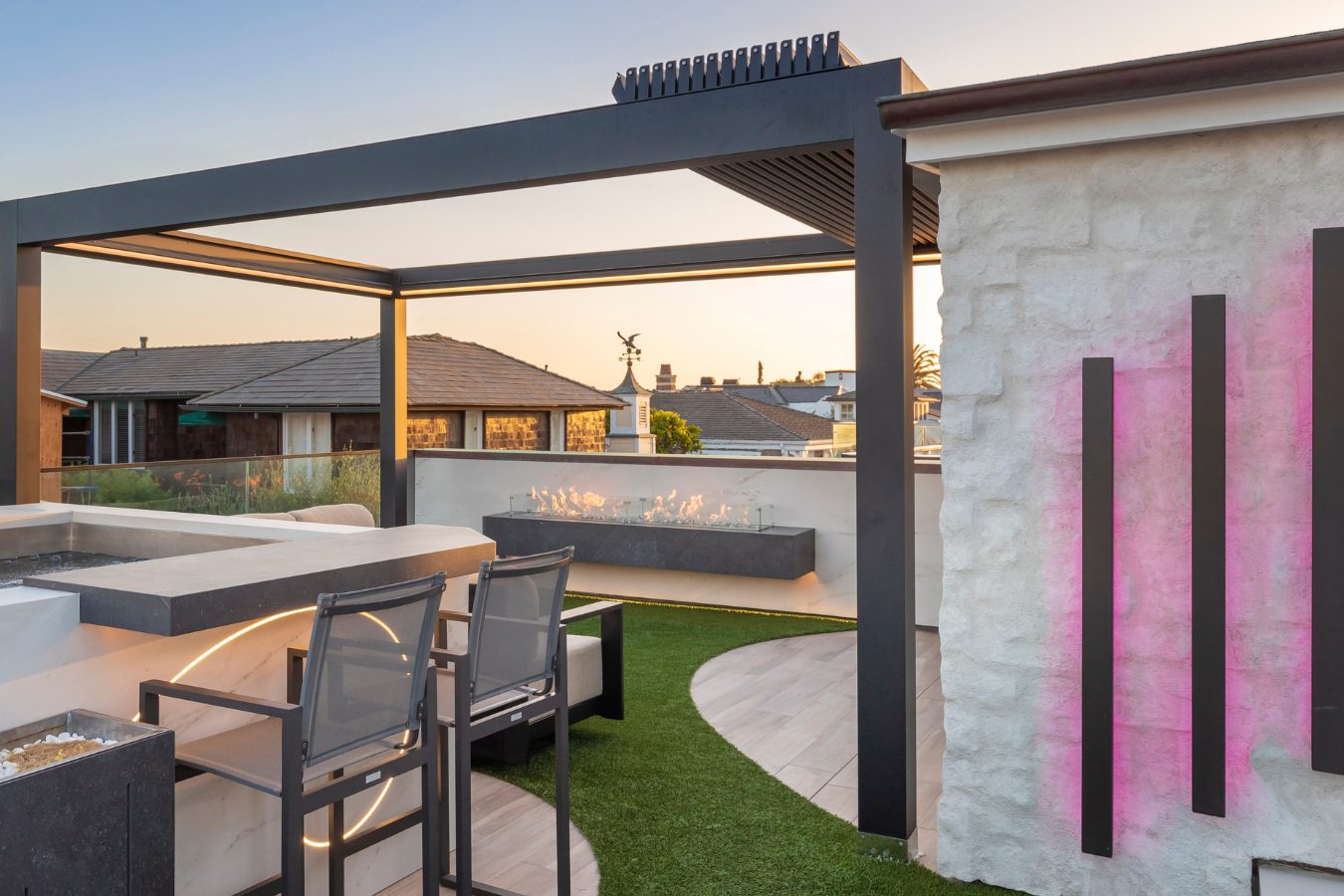 MATERIAL SELECTION MAKES ALL THE DIFFERENCE
Choosing the right materials for a design is always essential, but when we're working with a small space, it's even more important. For this rooftop, we mixed classic stones with warm wood tones, moody lighting, and a blend of textures to bring everything to life.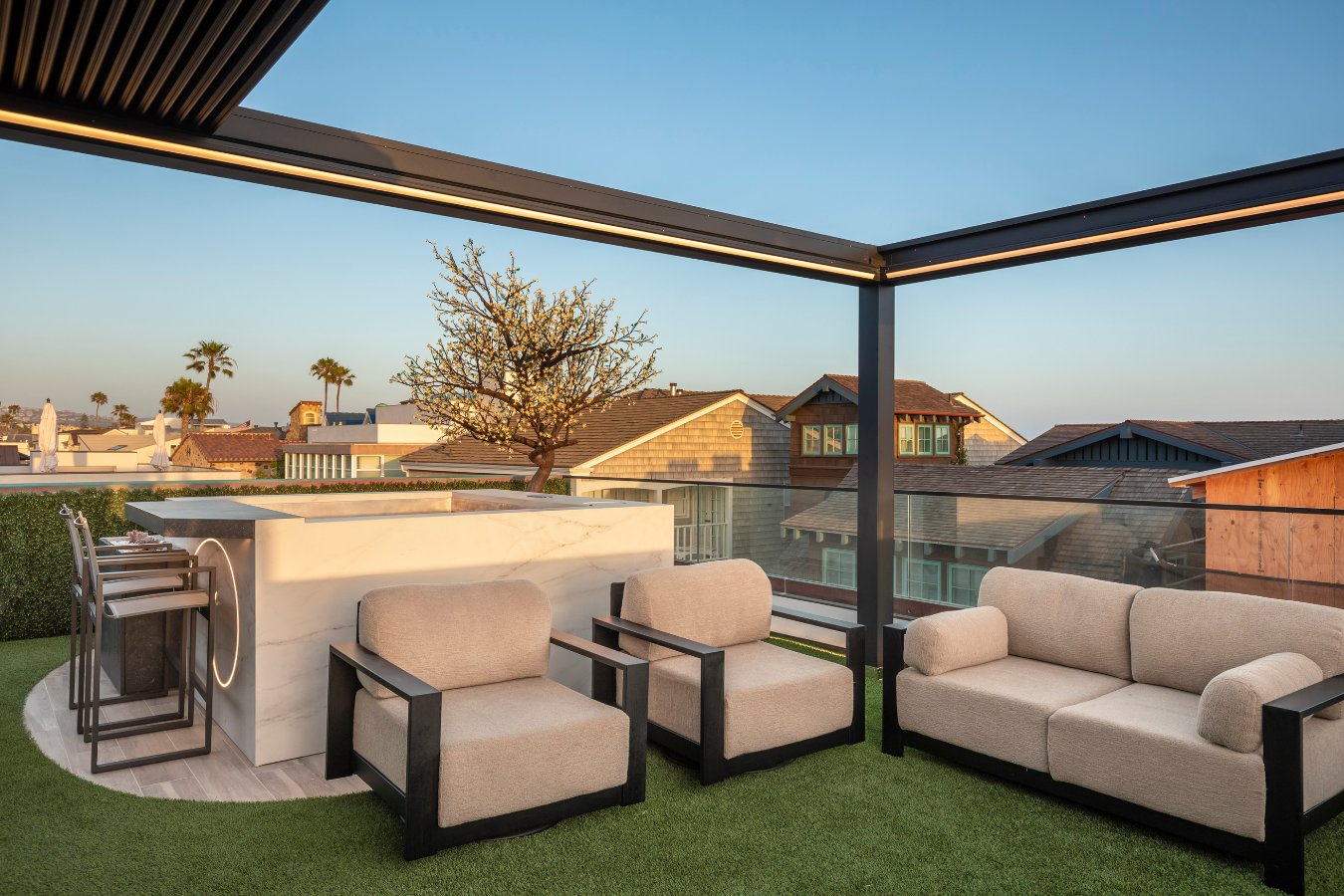 KEEP MAINTENANCE IN MIND
We always want our clients to have a yard that stands up to the elements and that will look just as incredible in 2 years, 5 years, or even 10 years as it did when it was first constructed. One way we do this is by selecting materials that are not only durable, but that require little to no maintenance. For this rooftop, we went with turf and instead of using wood, we chose porcelain tiles that look like wood because they're much easier to maintain over time.
WANT EVEN MORE DETAILS?

Watch the video below for a look at the construction process and Tarek and Heather's reaction when we revealed the finished rooftop spa to them for the first time.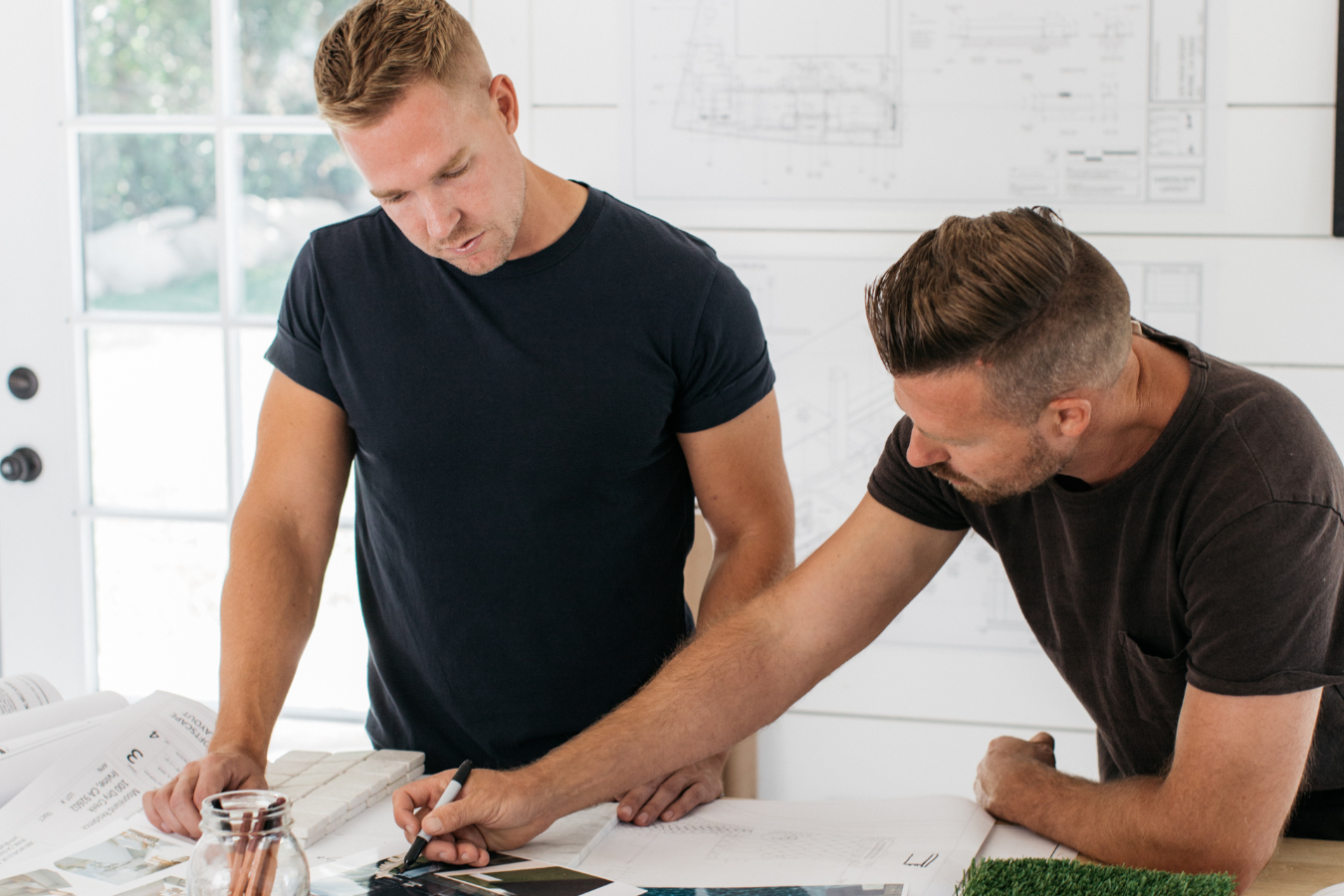 SCHEDULE YOUR FREE CONSULTATION CALL TODAY
Have a small space you want to transform into a private resort?
We can't wait to explore the potential in your yard—no matter what kind of outdoor space you're working with.

Click the button below to fill out a design inquiry form and schedule your free consultation call with our team.