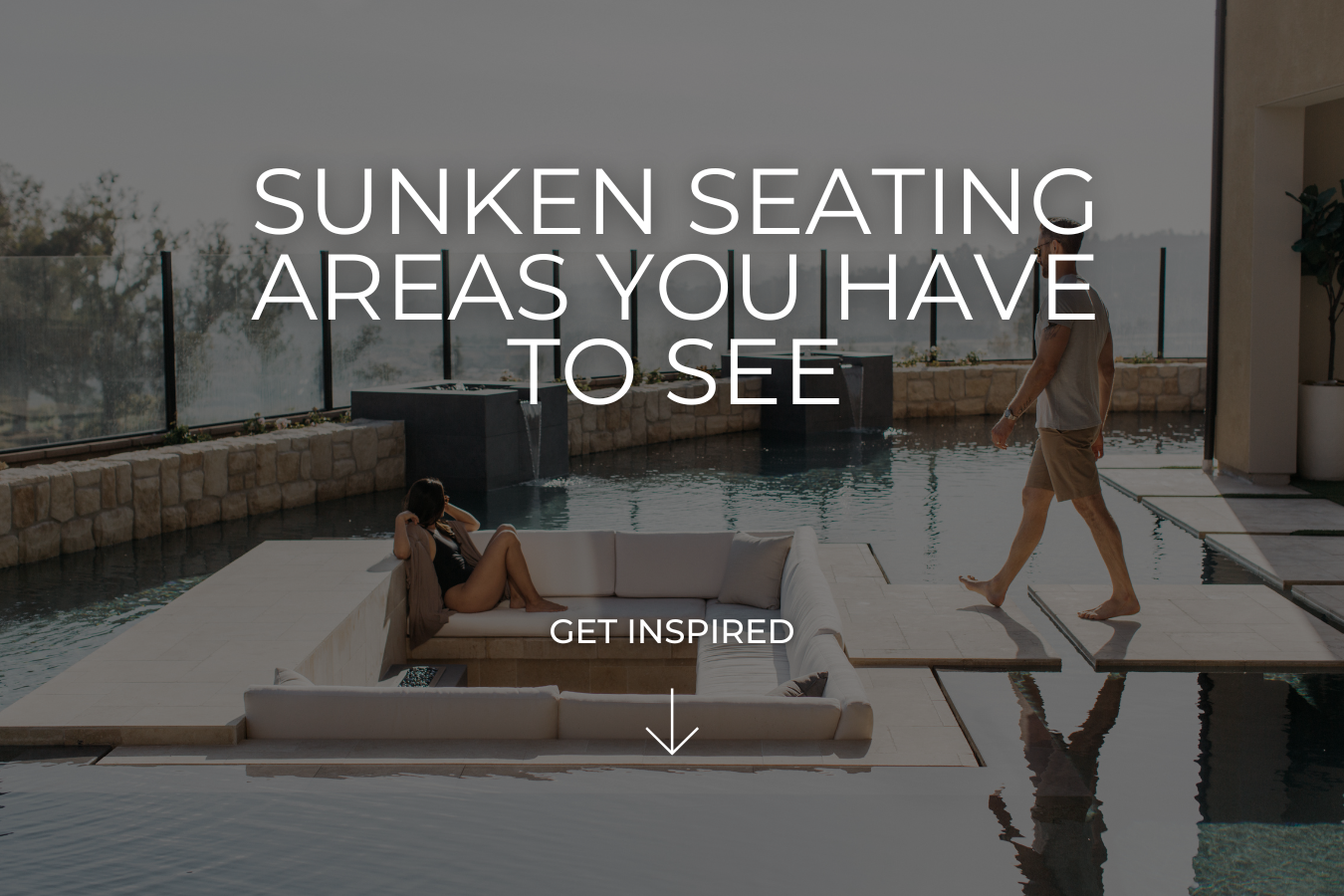 What's the one feature your dream yard cannot be without? 🤔  That one design element that's going to give you the look, feel, and experience you've always wanted for your outdoor space? ✨ If you're like many of our clients, it's a sunken seating area. 🔥 This is one design feature we get asked to incorporate all the time.   So, this week, we rounded up some of our most jaw-dropping, share-worthy sunken seating areas to inspire your backyard makeover.  And, when you're ready to transform your yard, click the button below 👇 to get started.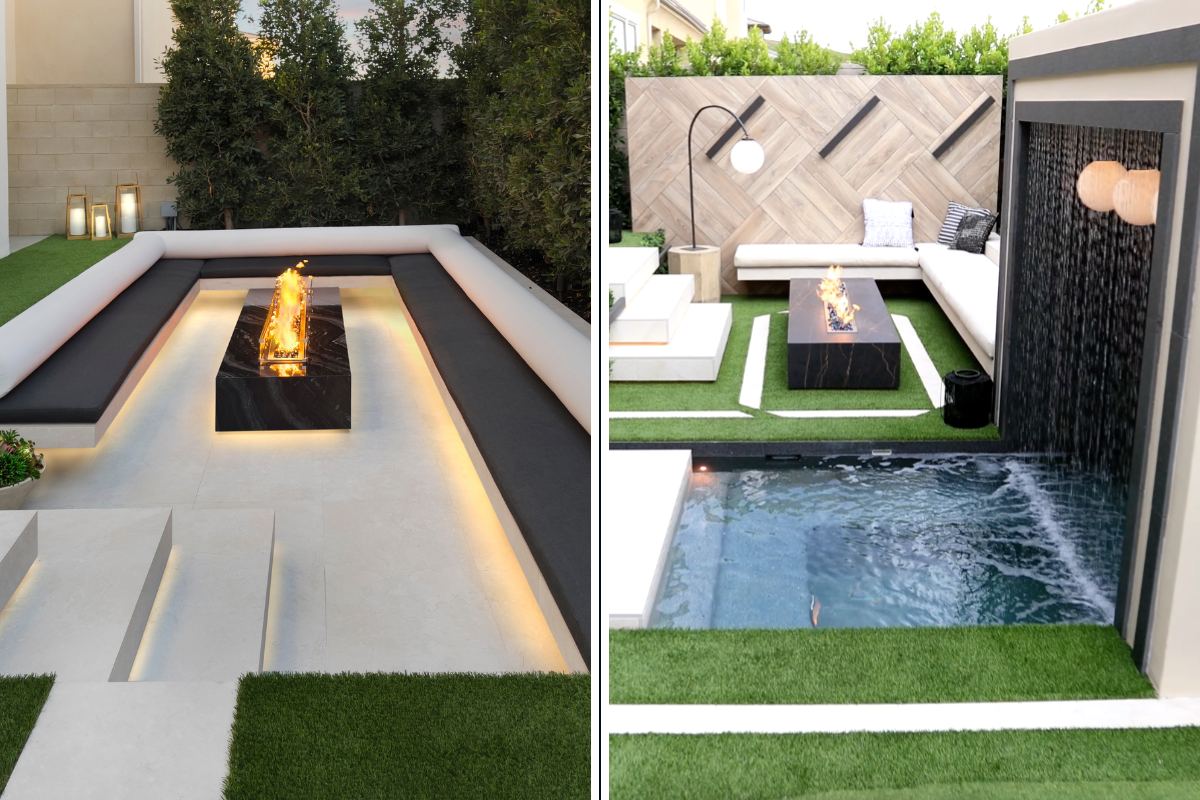 SMALL SPACE SUNKEN SEATING AREAS
Adding a sunken seating area to a small yard helps give the illusion of extra space by adding depth and dimension. Here are some small spaces that feel much larger thanks to the seating areas we designed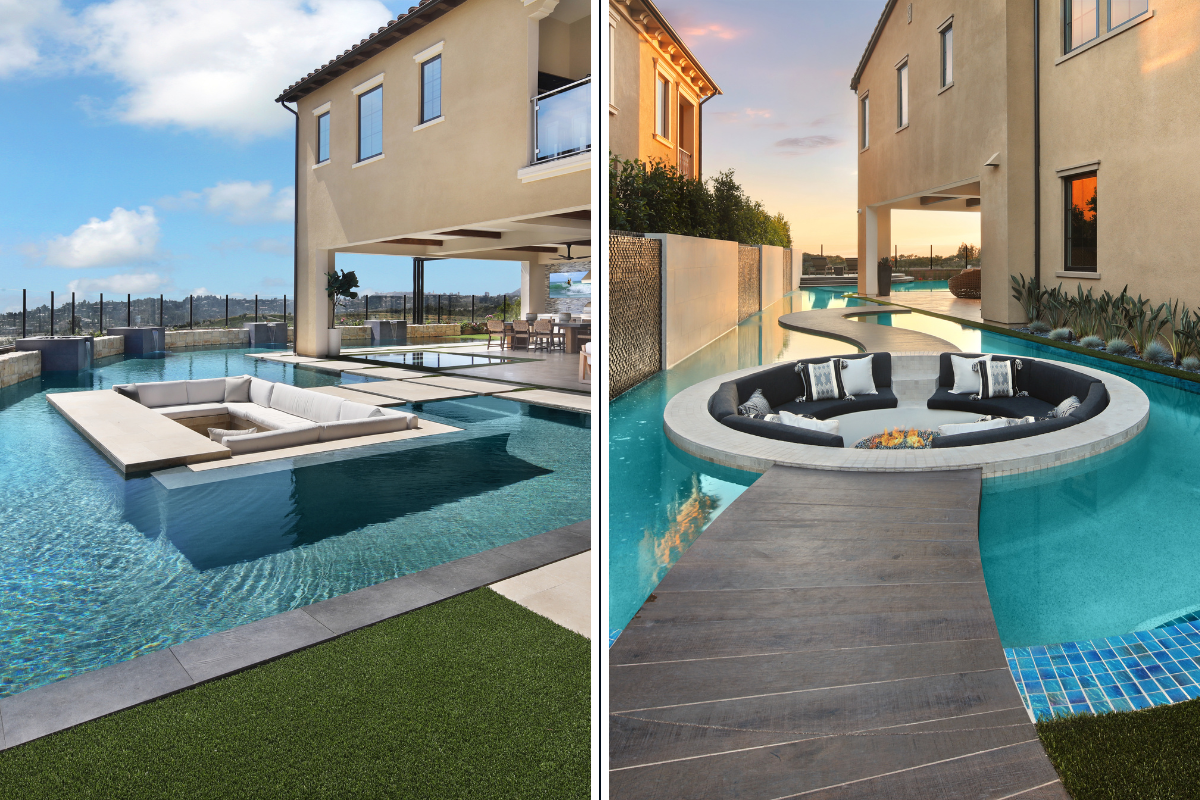 FLOATING SUNKEN SEATING AREAS
This is one wow-factor design feature we love creating for our clients because it instantly makes any outdoor space feel like a luxury private resort. These are two of our favorite floating, sunken seating areas.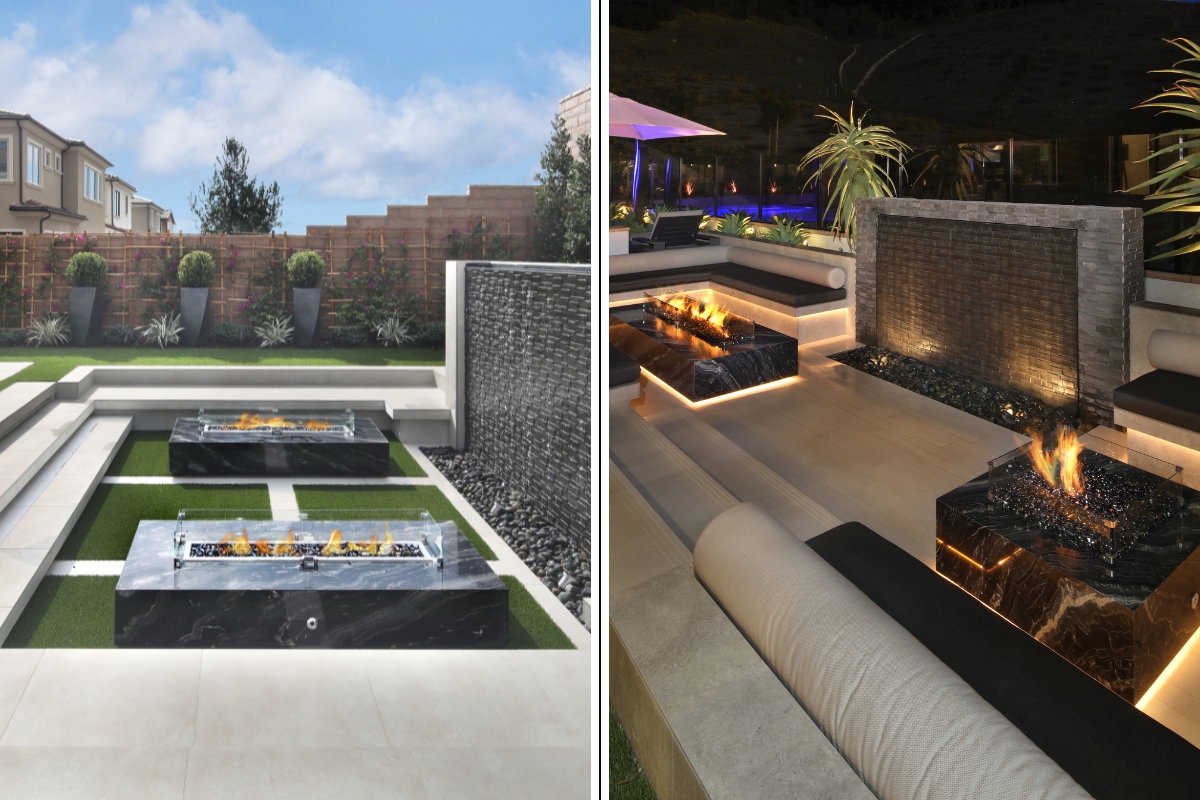 LARGE-SCALE SUNKEN SEATING AREAS
These massive seating spaces make a major statement and have tons of space to seat everyone! Plus, both of these designs have a waterwall, one of our favorite water features to add to any yard because it amplifies the ambiance.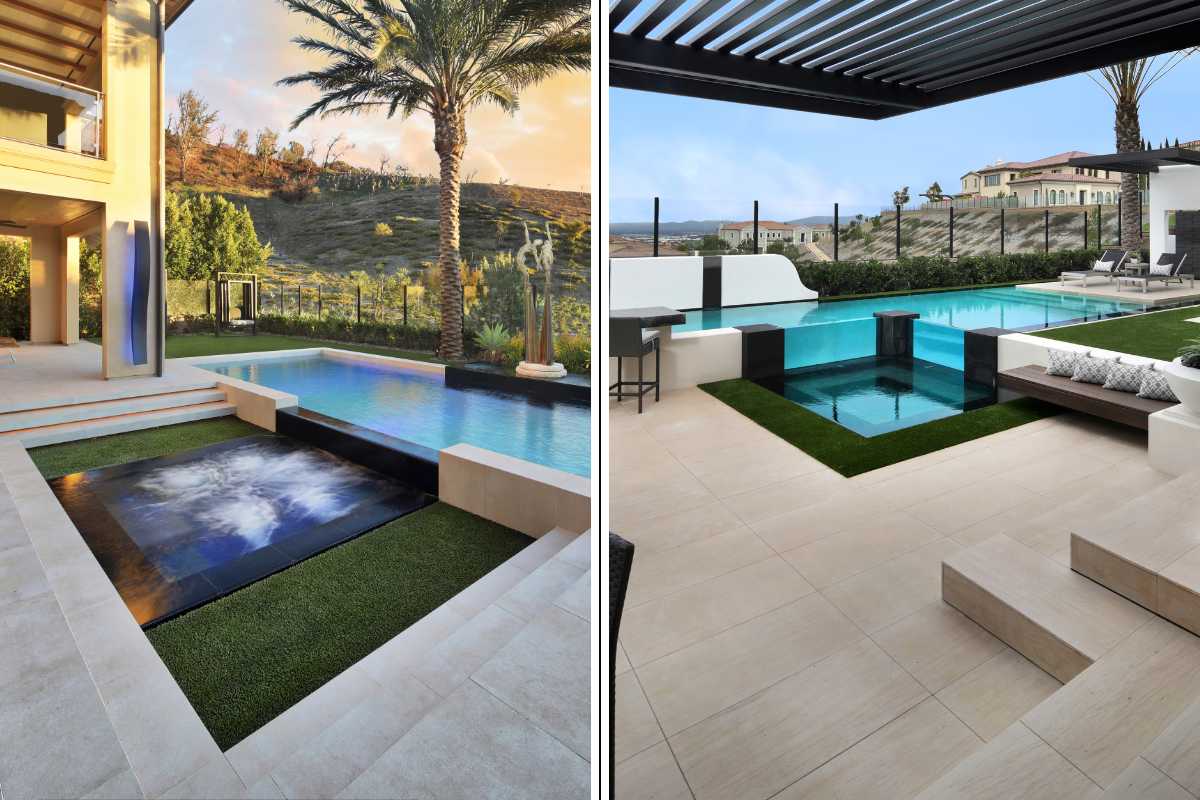 SUNKEN SPA AREA 
This doesn't technically count as a sunken seating area, but we also love creating cozy spa spaces like these that are sunken below the level of the pool. It makes for an even more enjoyable space to soak.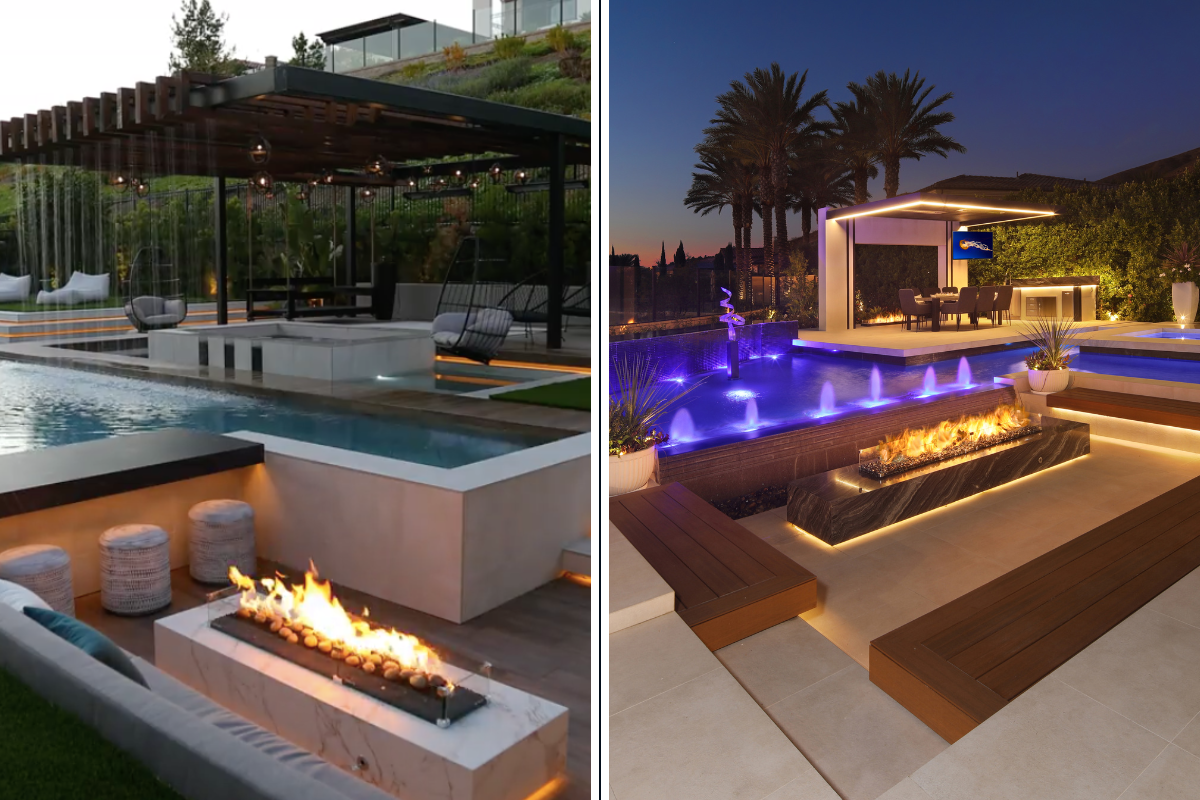 FIRE TABLE SUNKEN SEATING AREAS
There's nothing cozier than curling up by the fire in a sunken seating area. It creates separation from the rest of the yard and these are two of our favorite examples—featuring some impressive fire tables!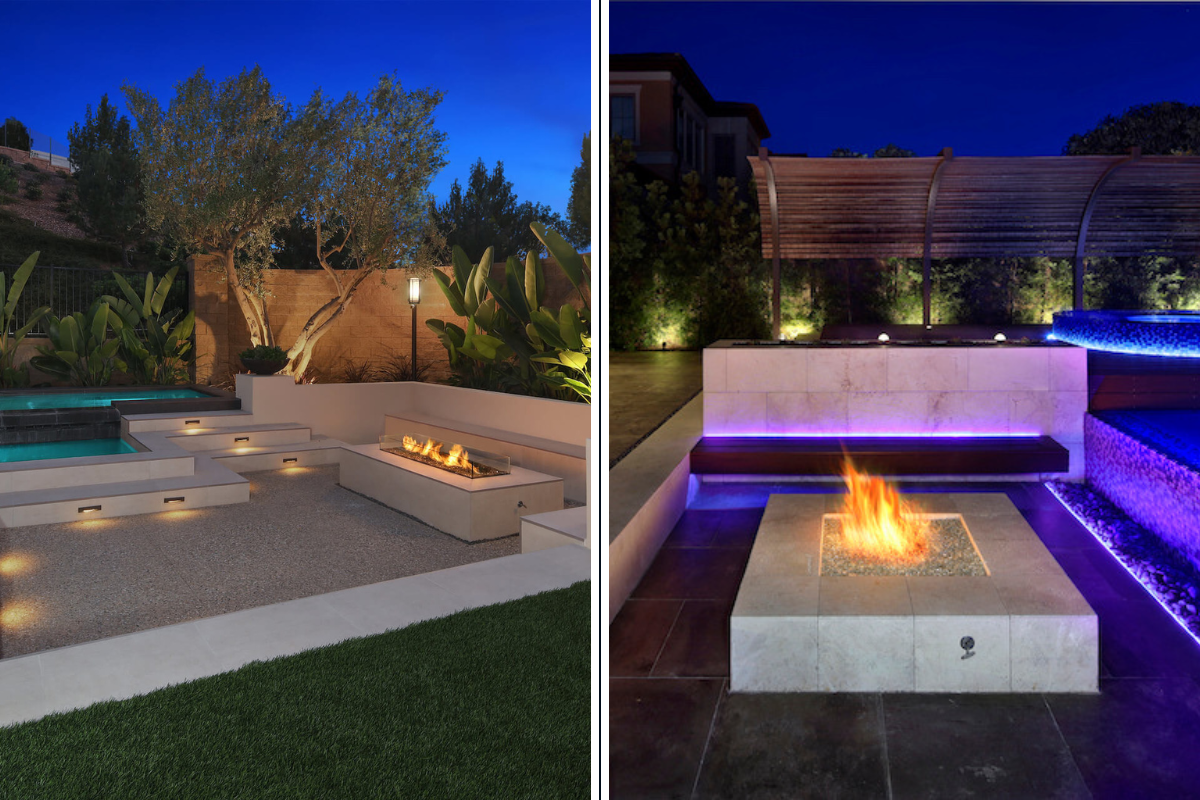 CUSTOM LIT SUNKEN SEATING AREAS
Lighting can make all the difference—and take a sunken seating area from feeling standard to being unforgettable. Here are two designs that feel completely different thanks to the custom lighting.
MORE SUNKEN SEATING AREA INSPIRATION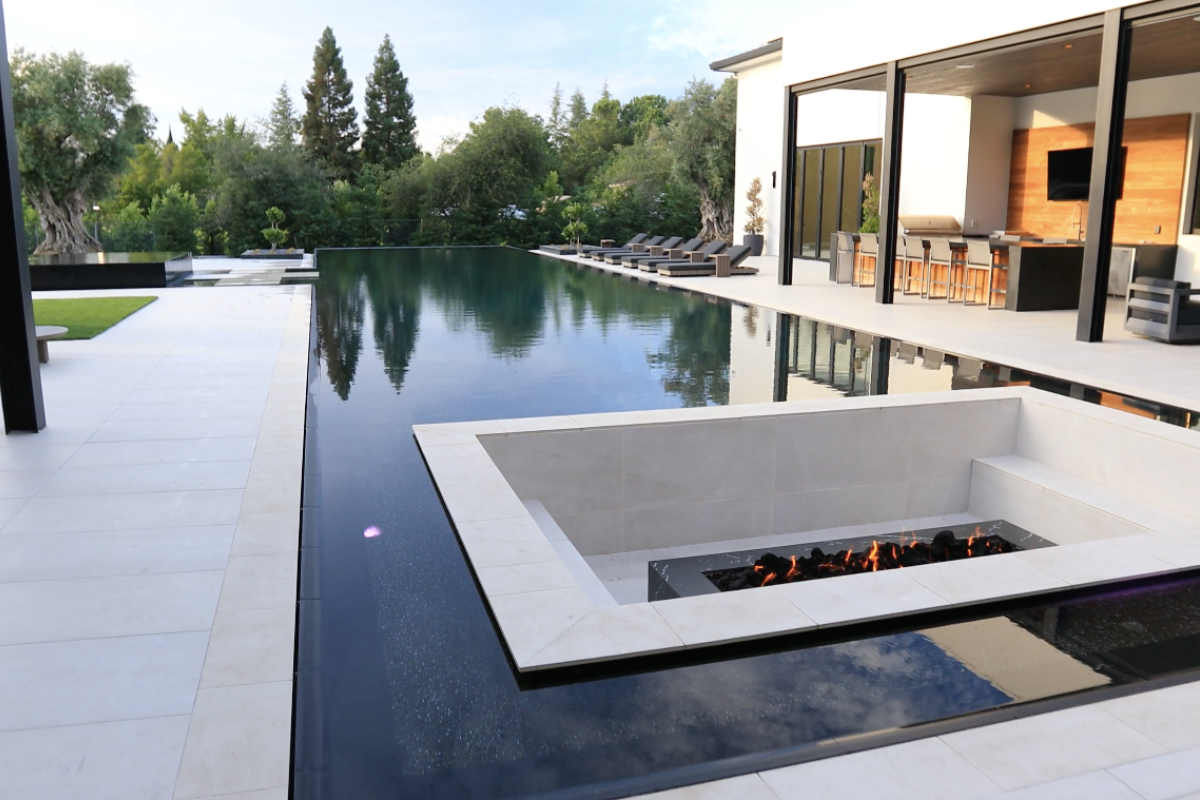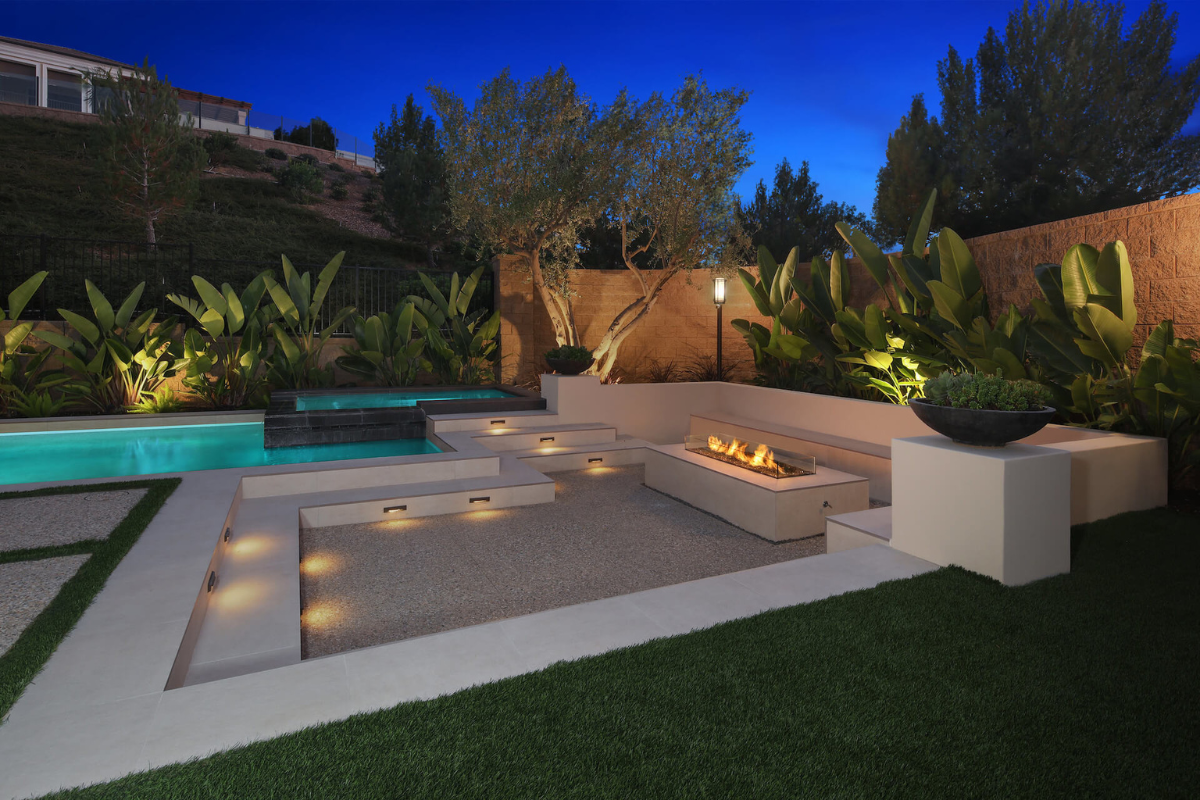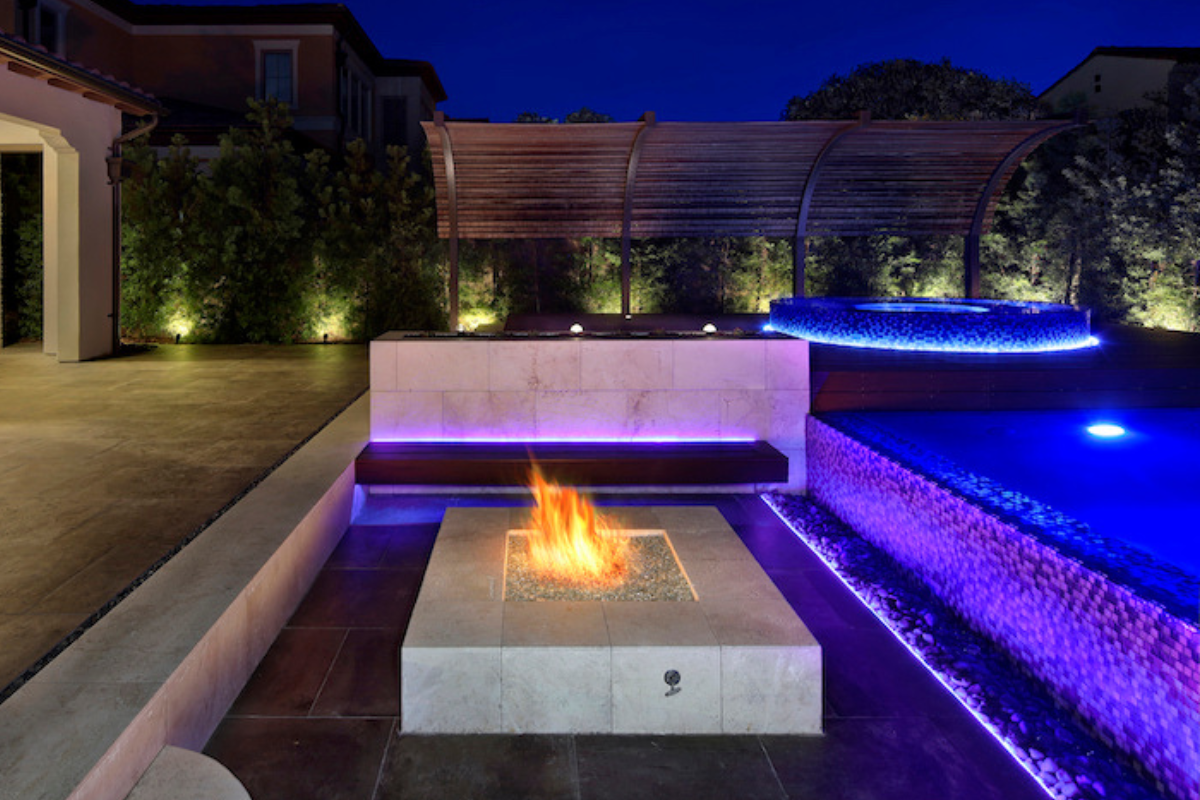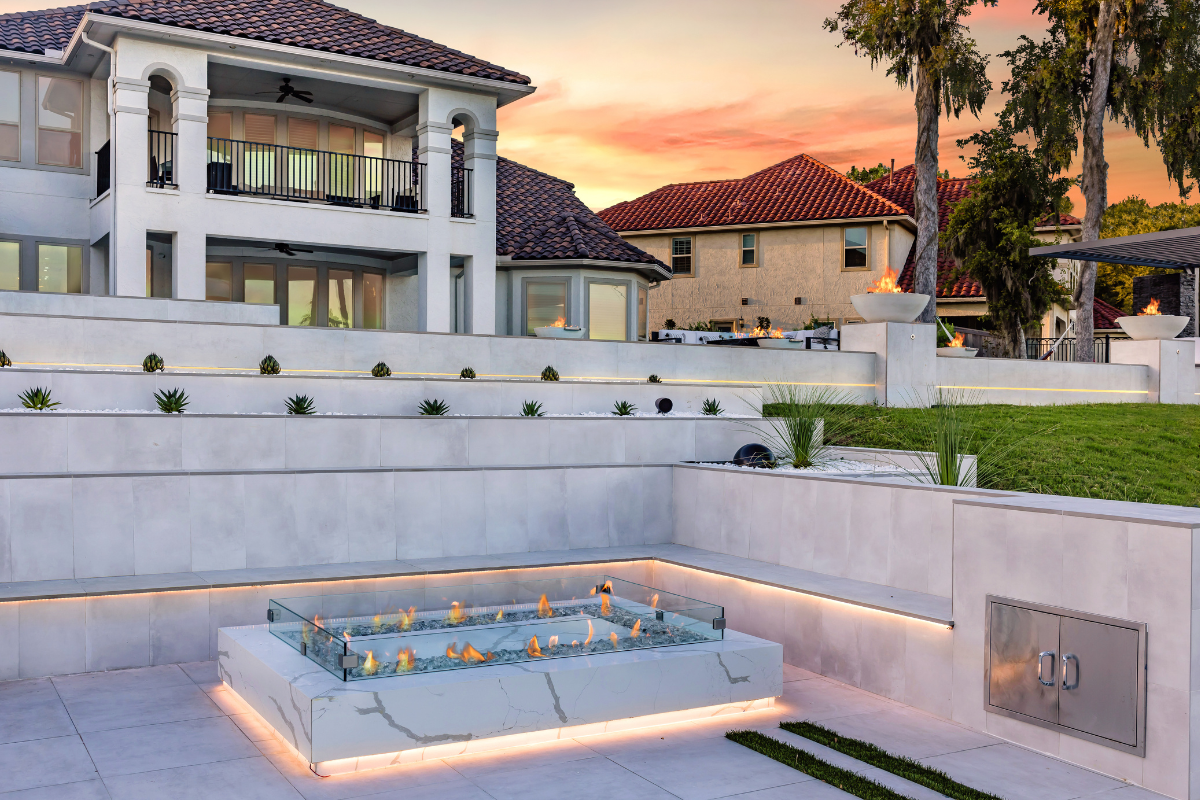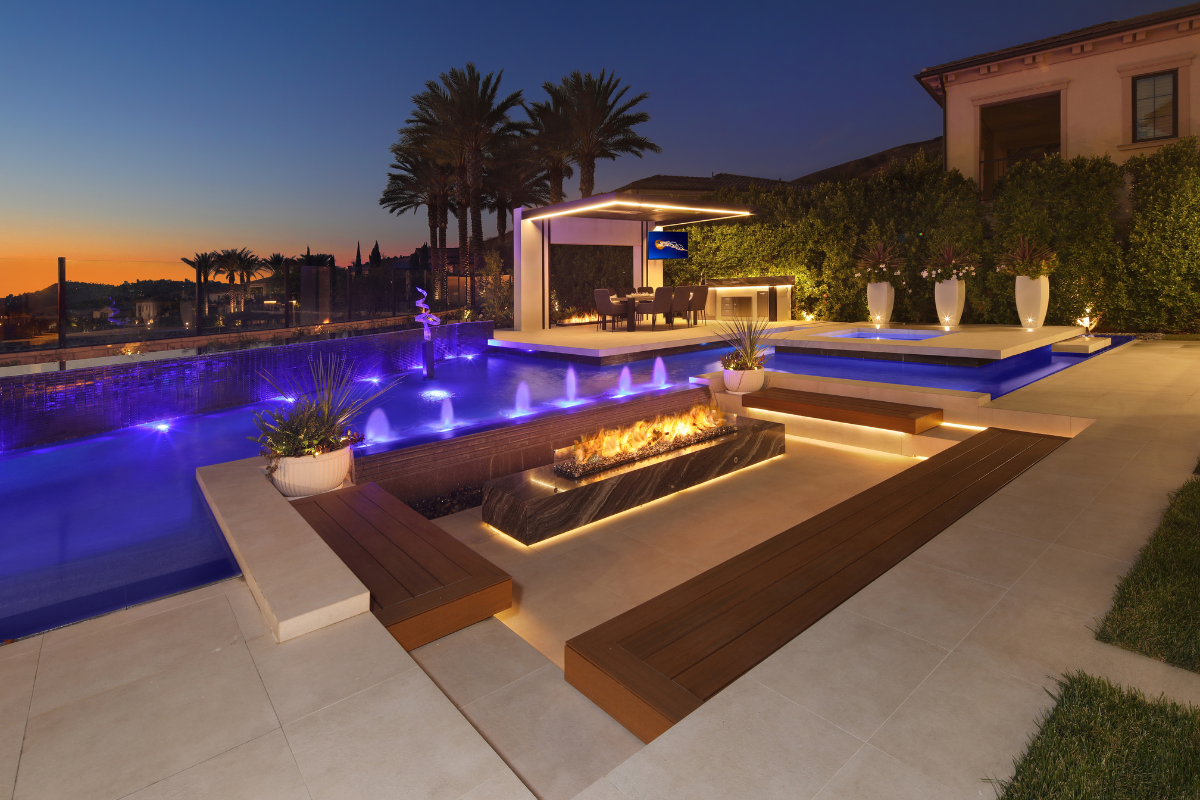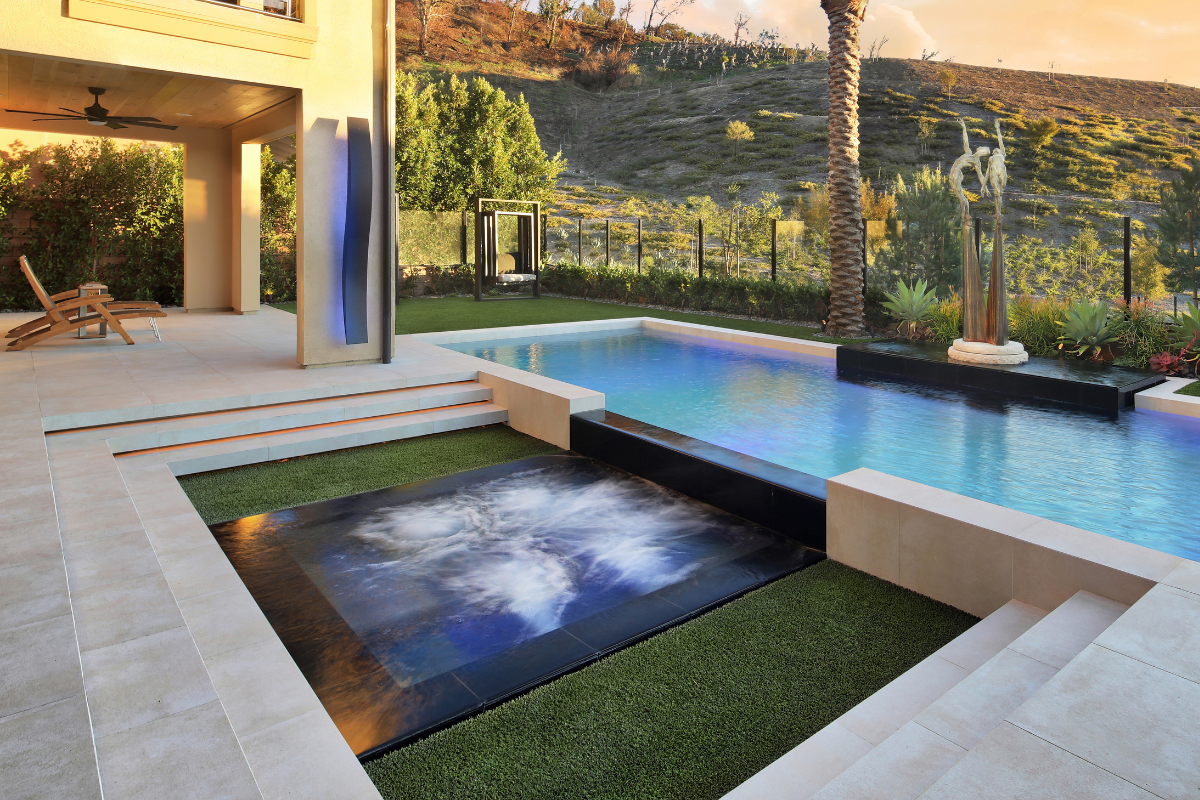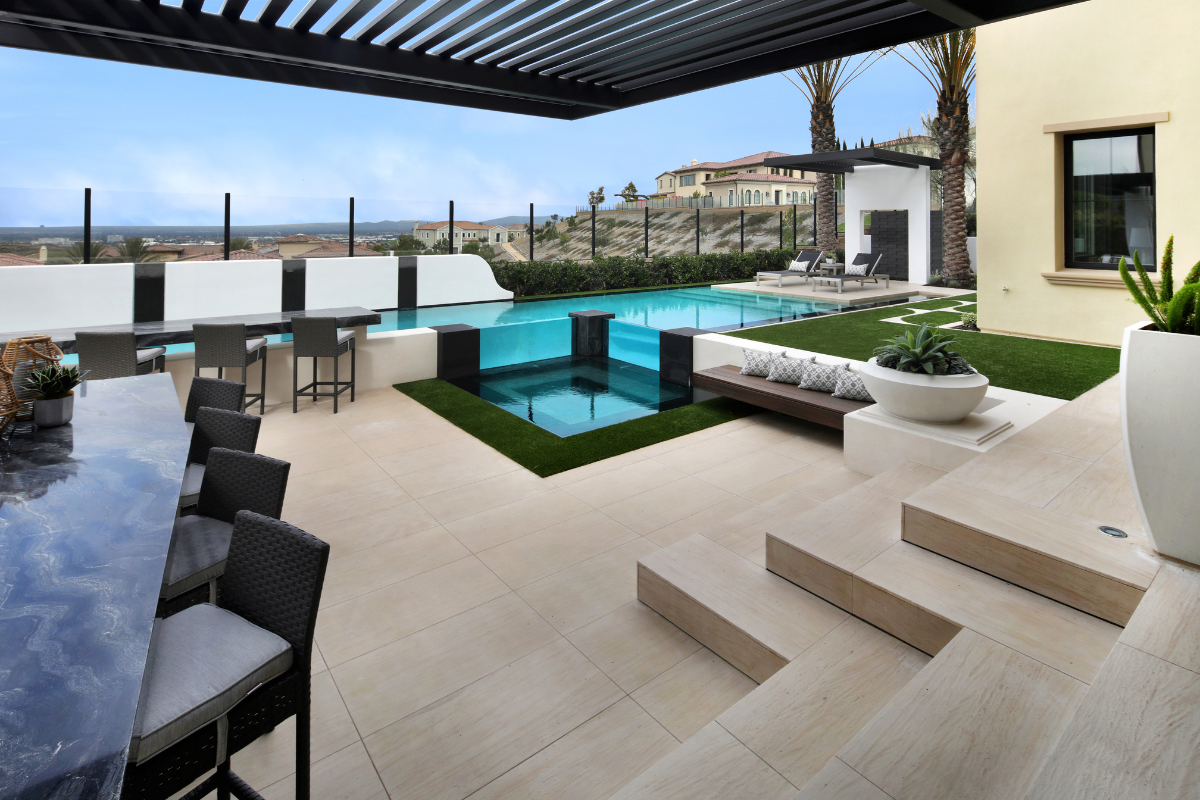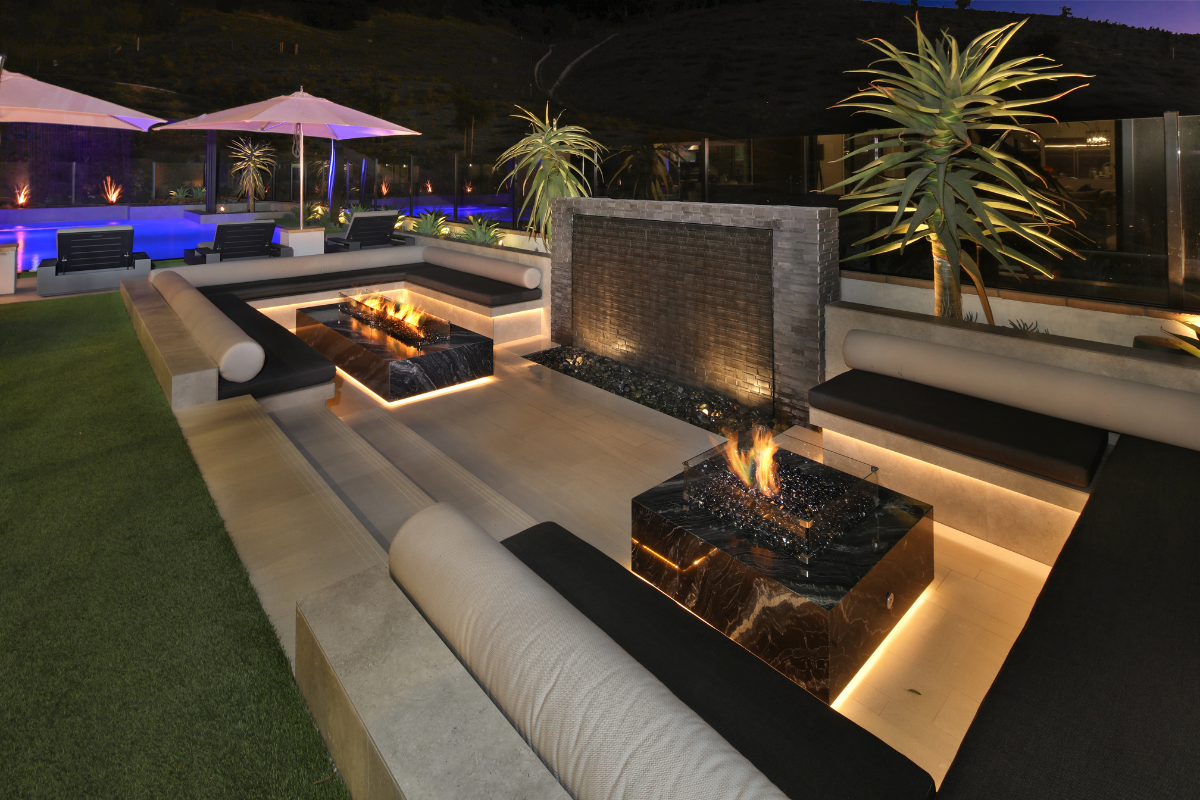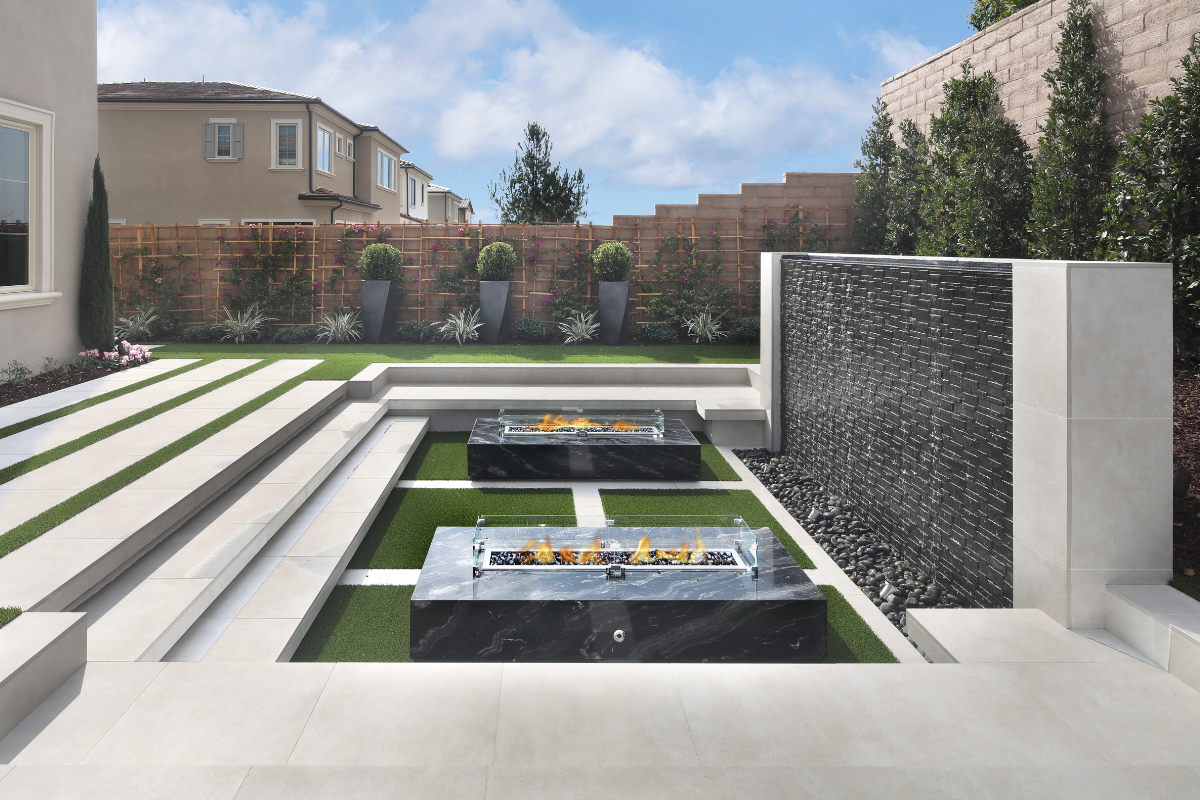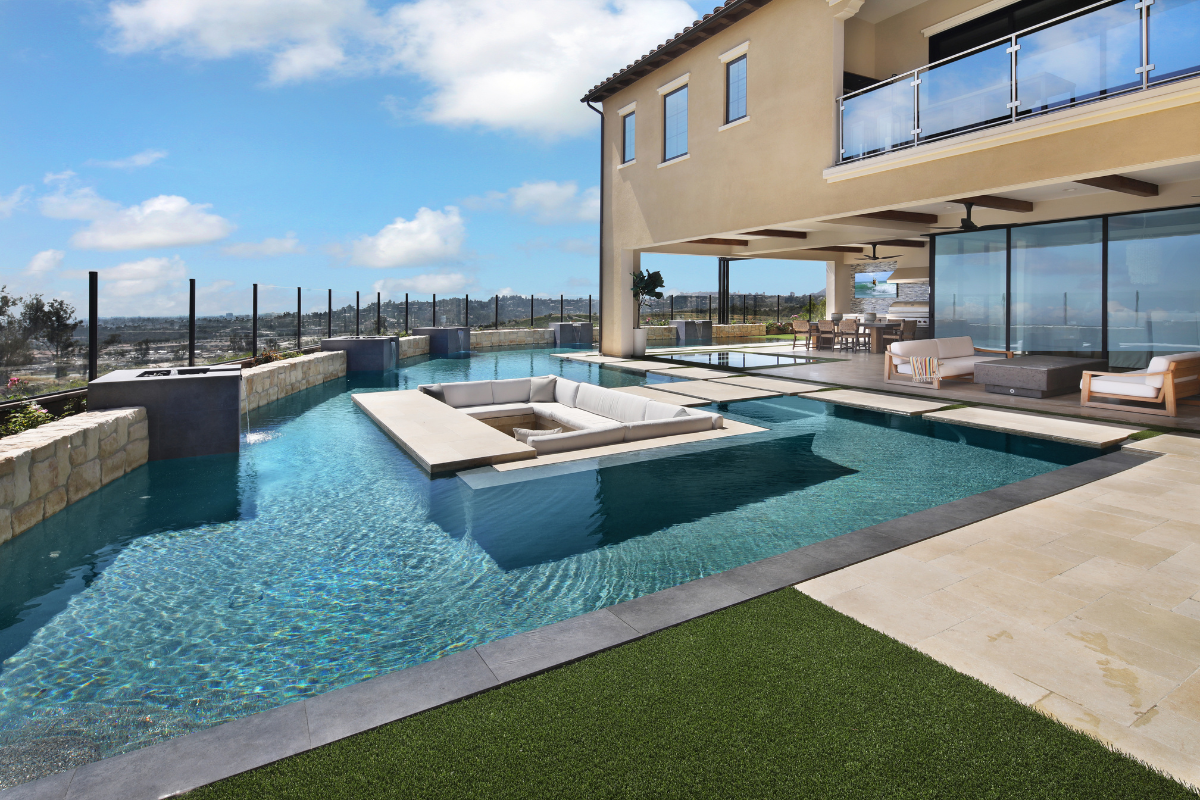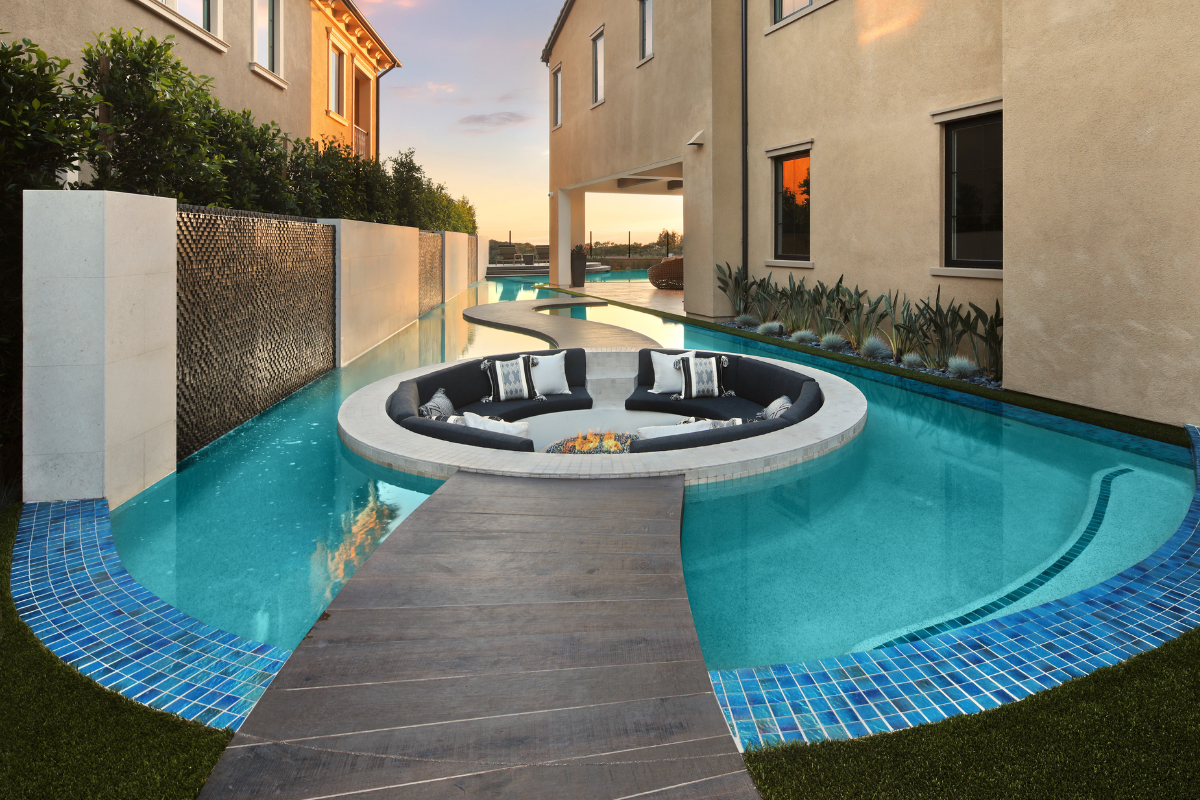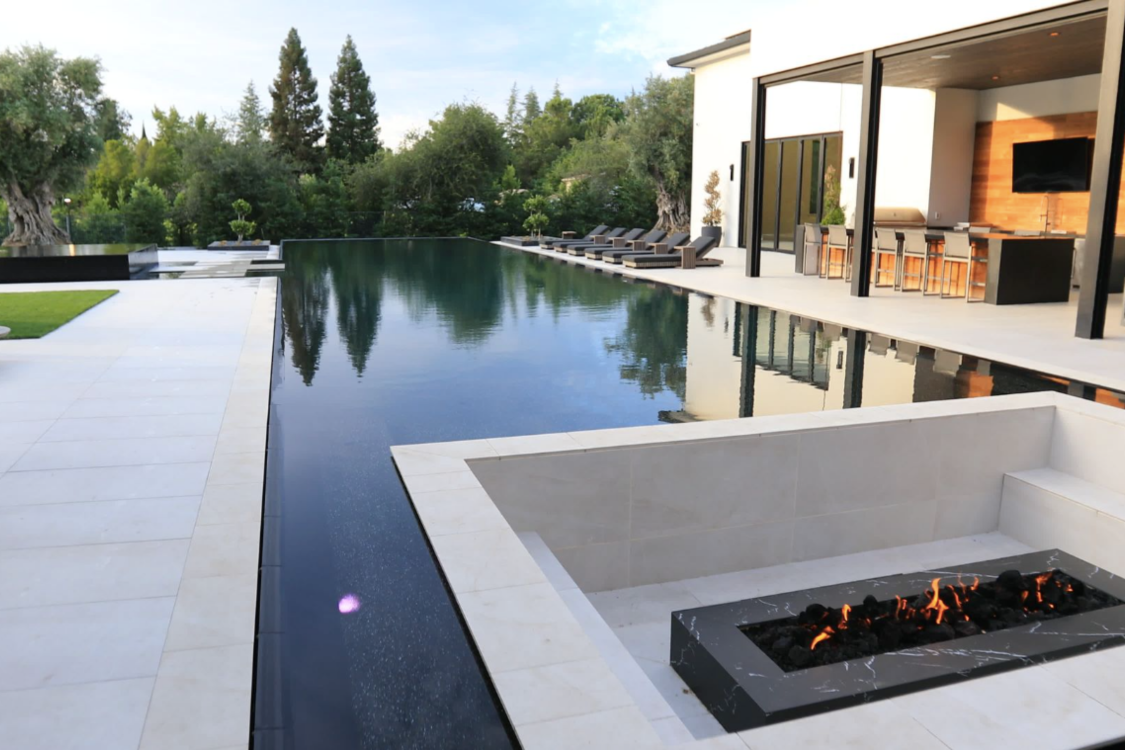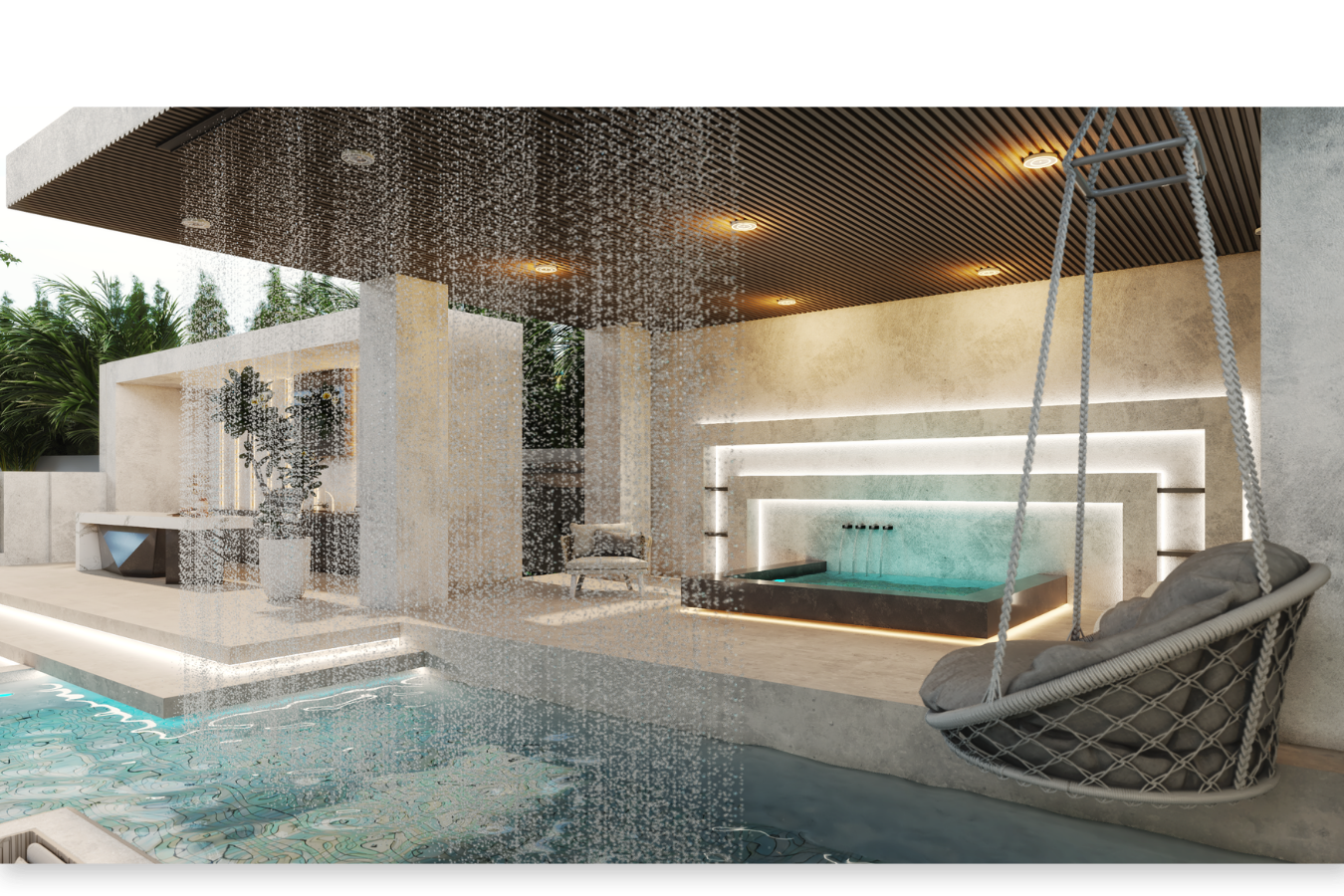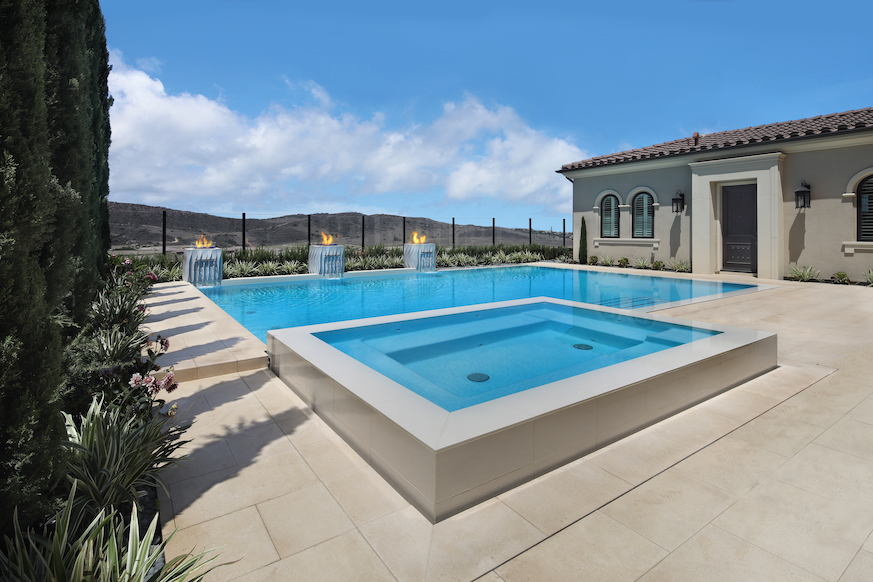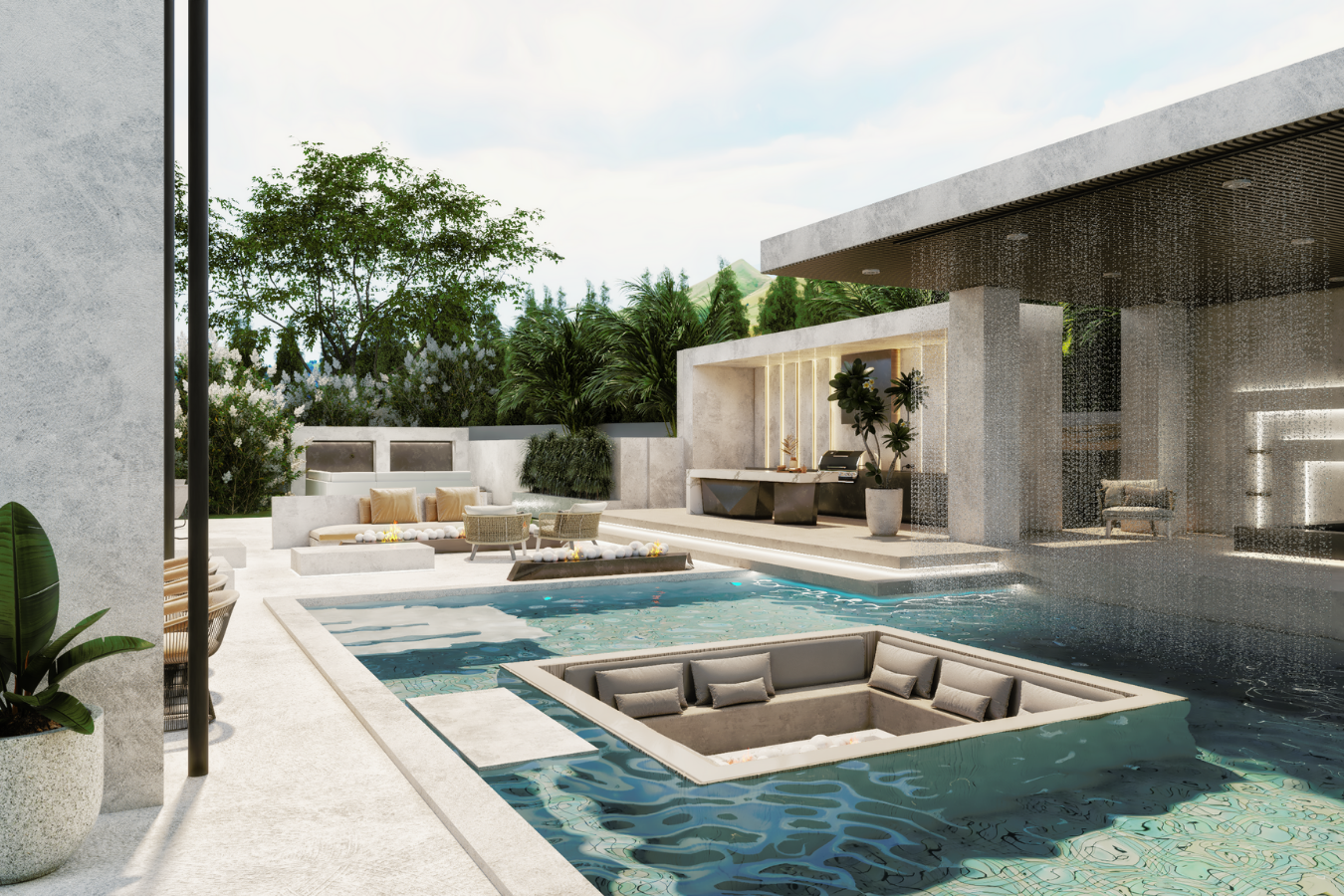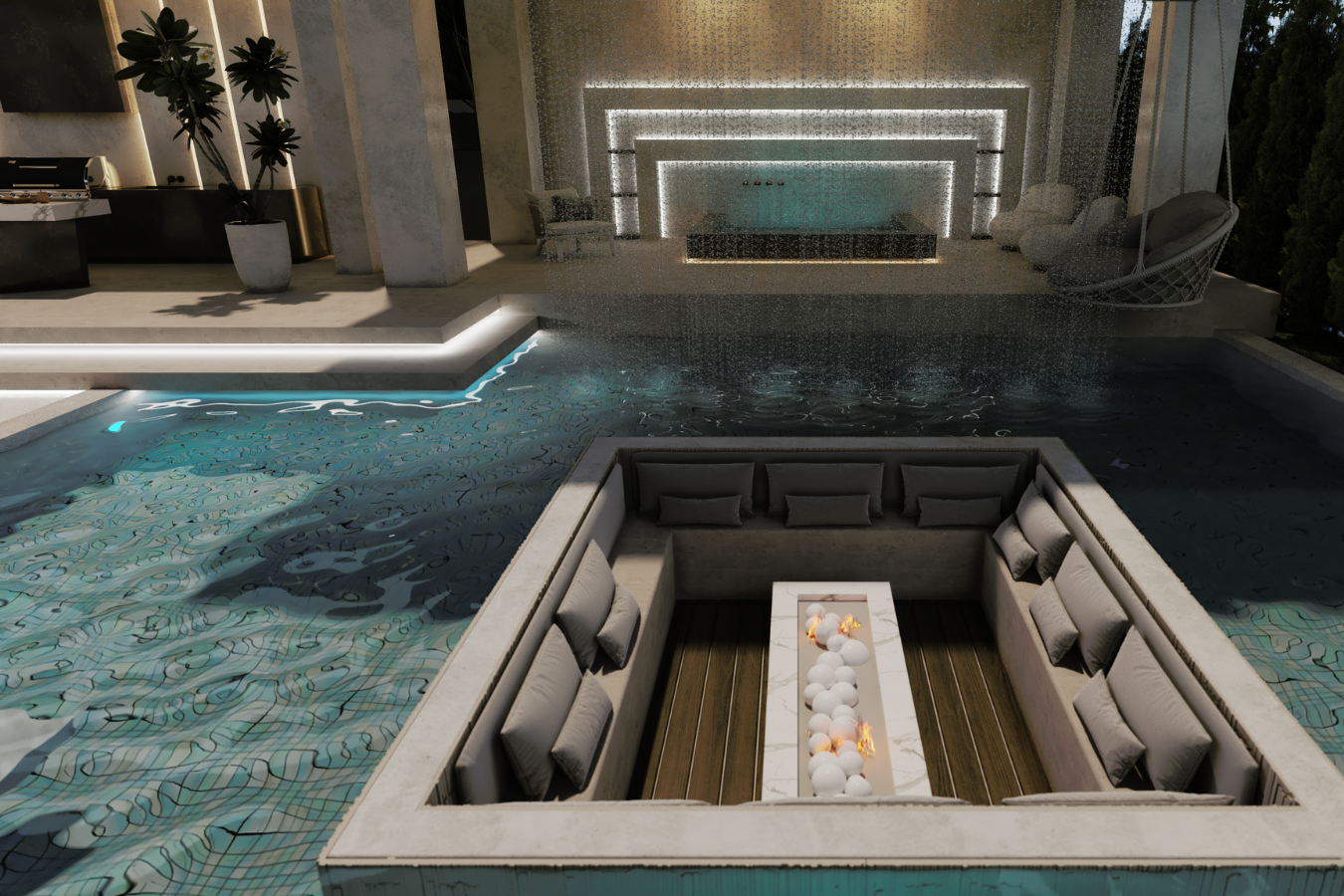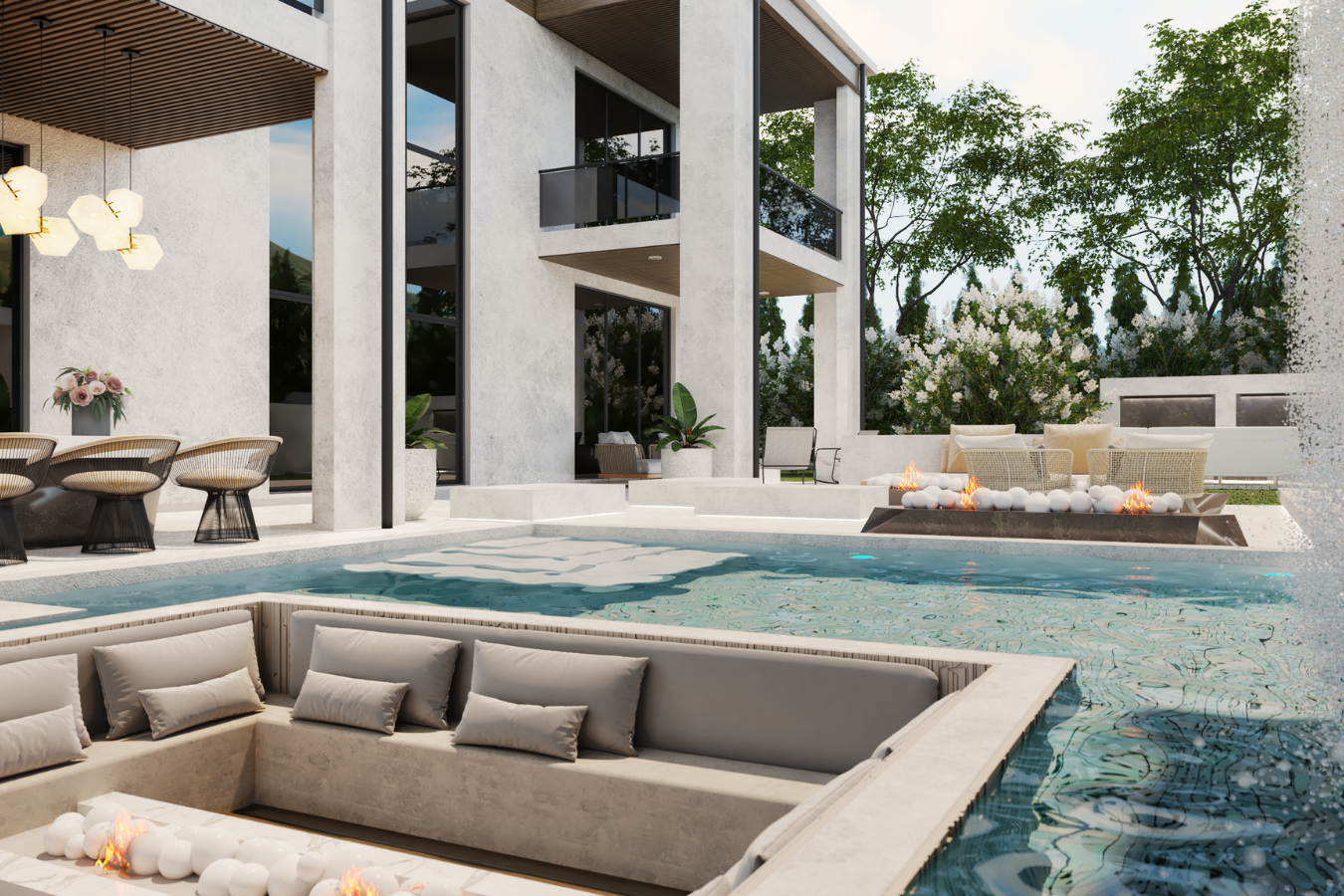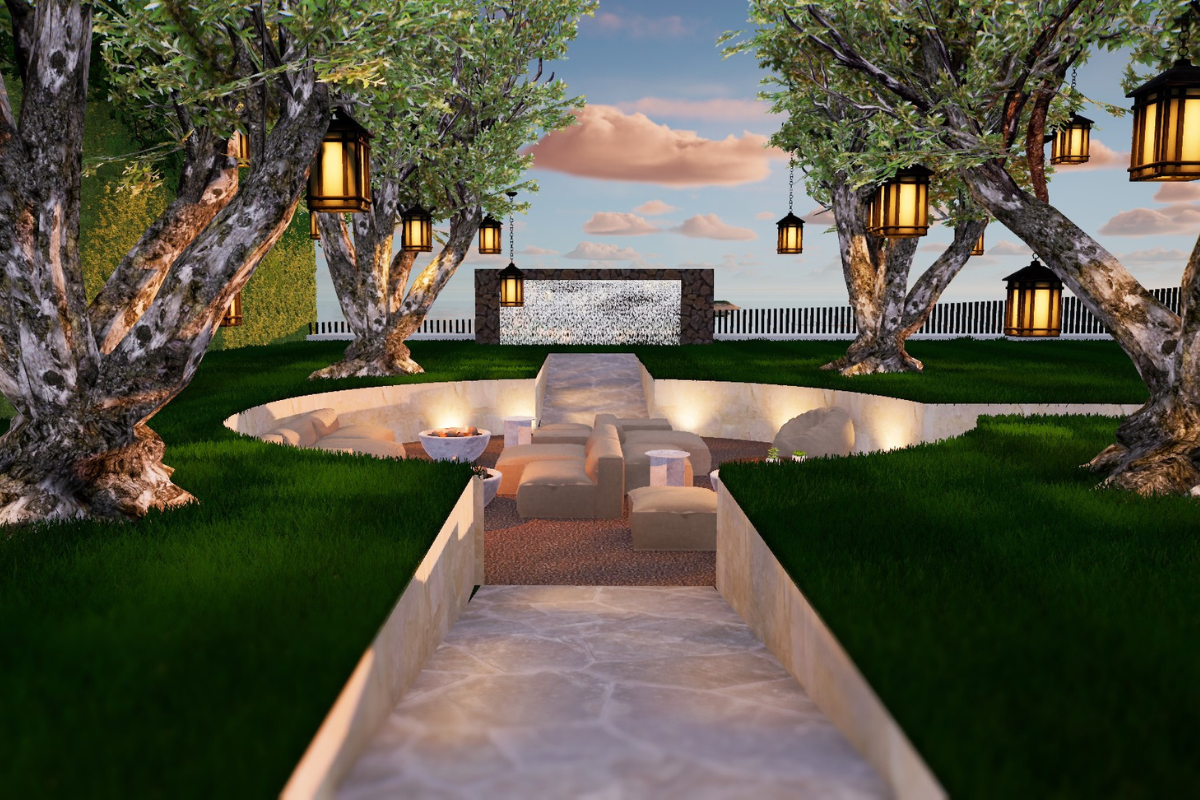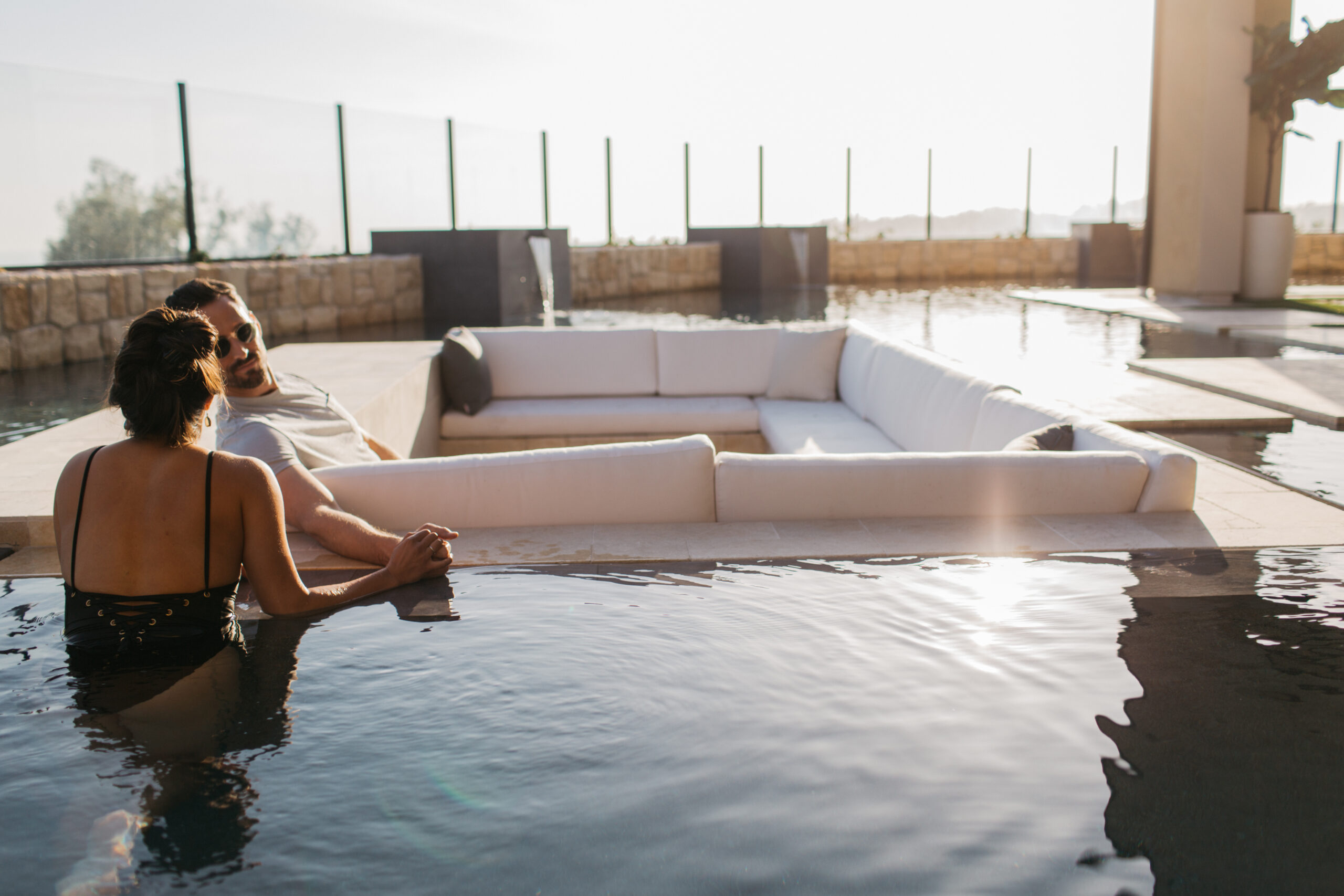 HOW DO SUNKEN SEATING AREAS WORK?
Watch the video below to find out 👇
READY TO TRANSFORM YOUR YARD? 
Here's How To Get Started: