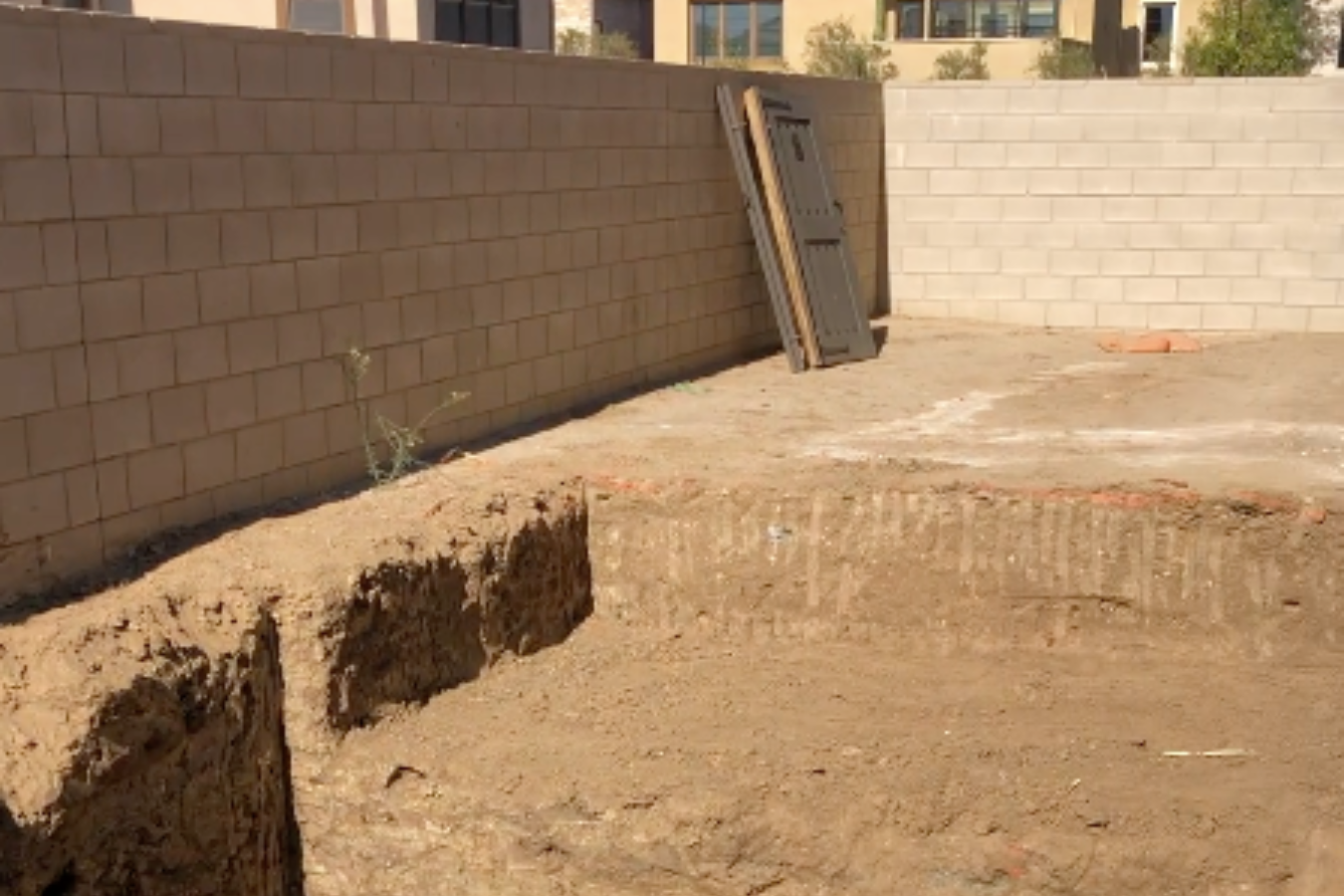 Our client's dirt lot and tiny yard were unusable. They wanted a modern design and an outdoor space they could actually enjoy.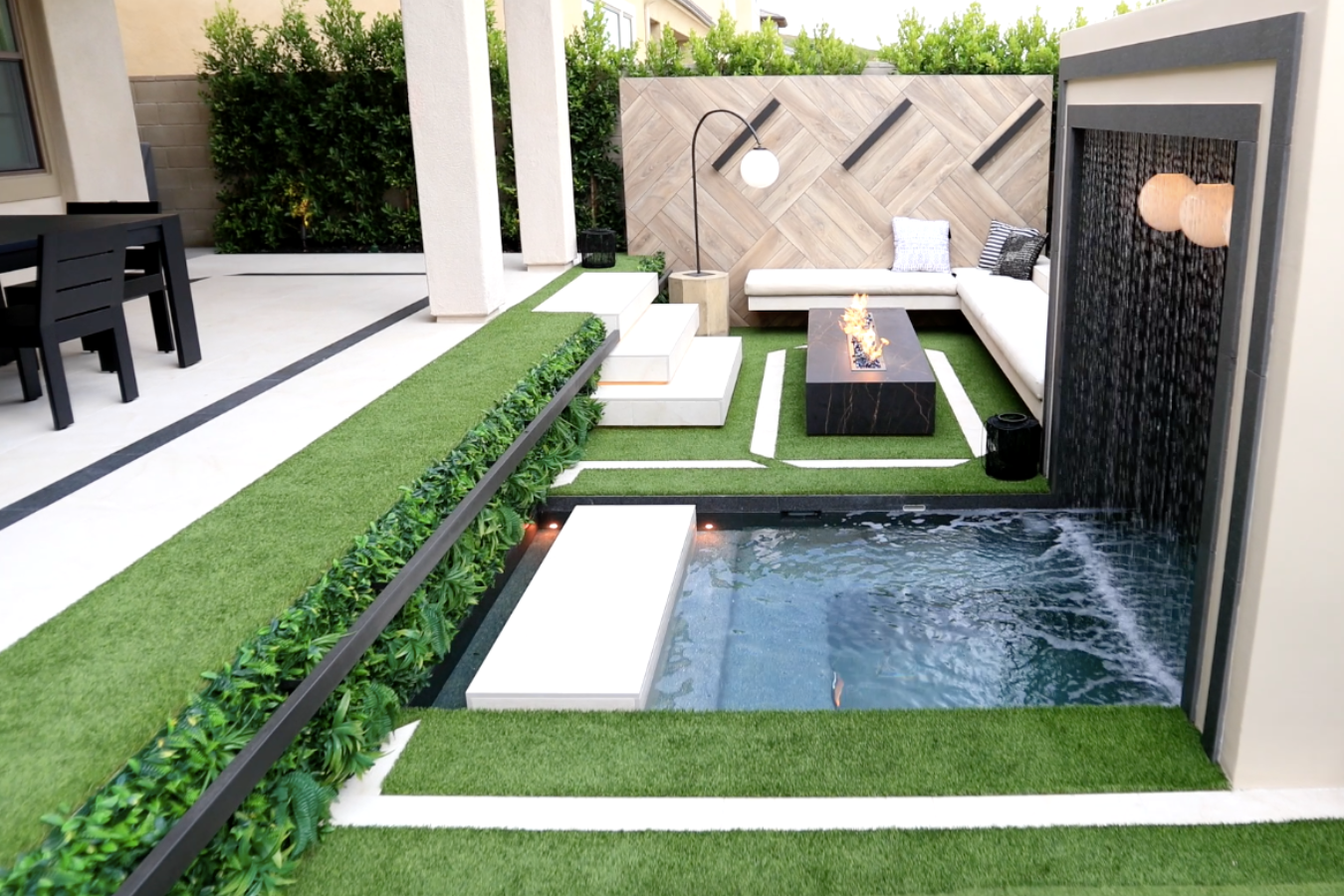 With a budget of $300K, we turned the small yard into a luxurious retreat where they can relax, host, and have fun.  Keep reading for a look at some of the stand-out features that make this yard so impressive.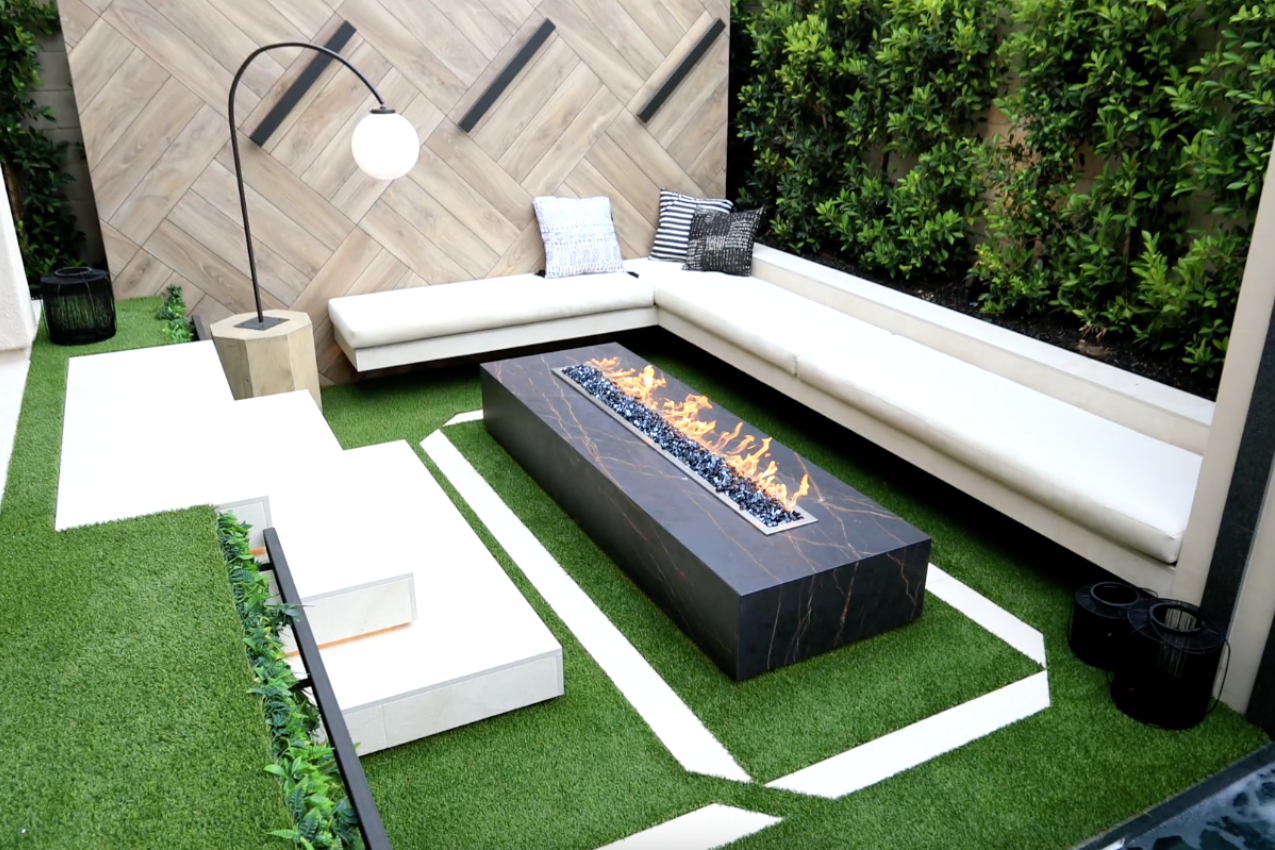 To make any space look and feel larger than it is, playing with levels is key. We created depth and dimension for our client's tiny yard with this sunken seating area. It's cozy and separate from the rest of the space, and it features some impressive materials that give it an ultra-luxurious finish.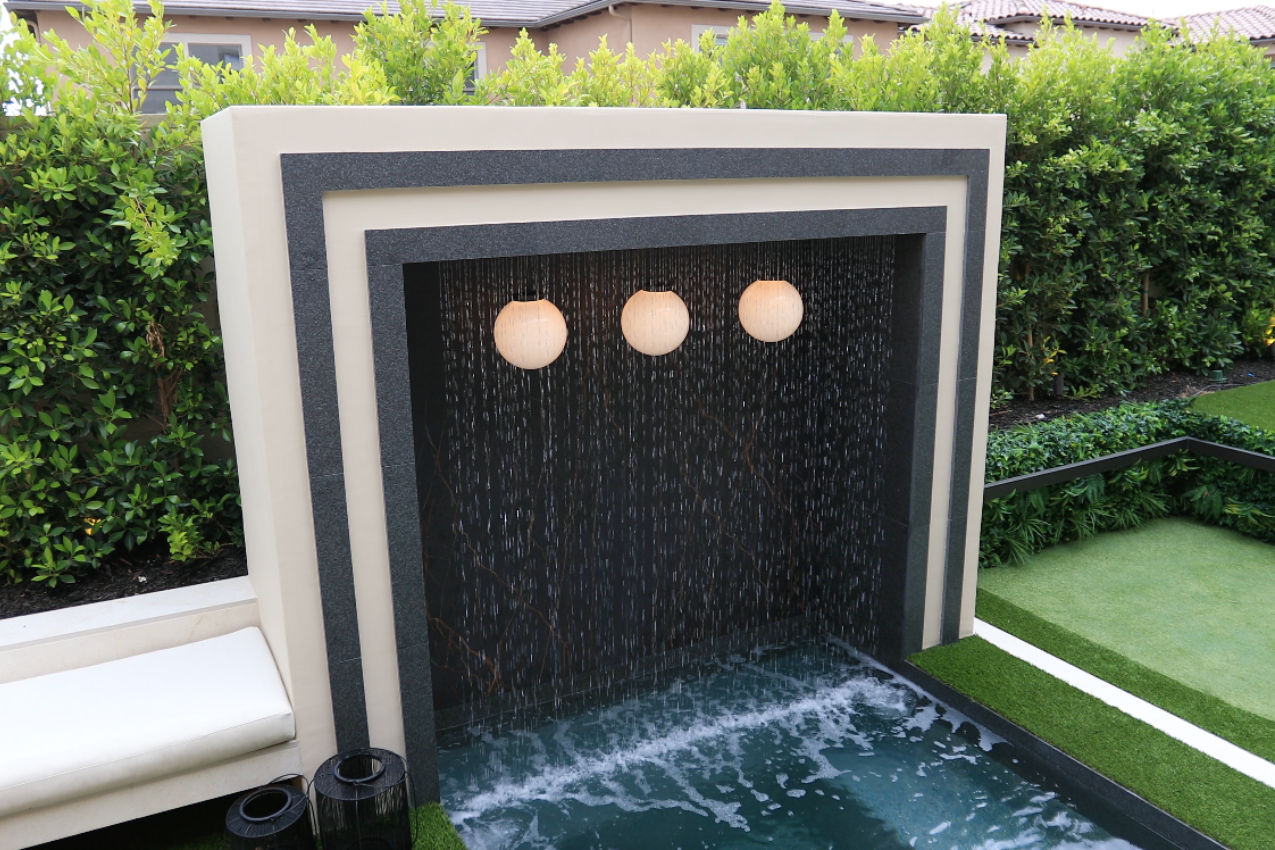 Nothing makes a statement quite like a rain curtain and, in our client's extra-small outdoor space, that's especially true. This focal feature adds movement and excitement to the yard and we added custom lighting to give it an extra 'wow factor.'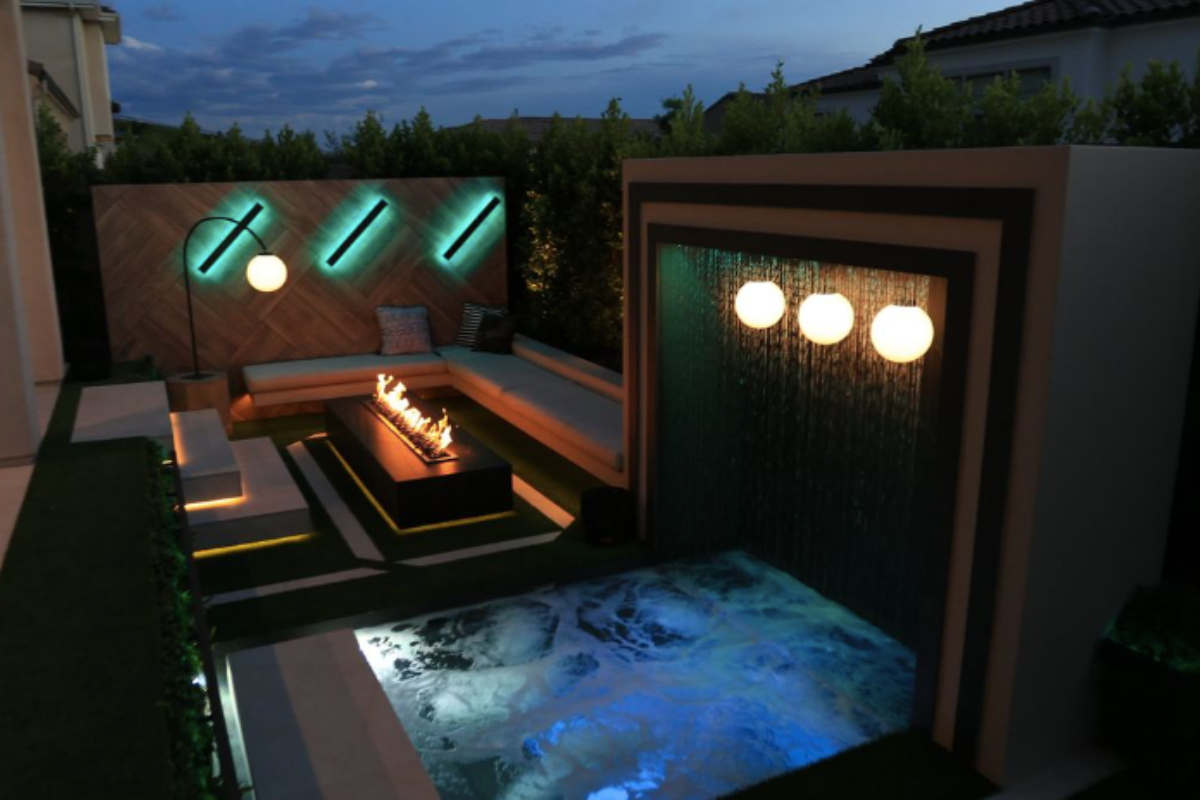 This spa sits right in the center of the yard and it's so dreamy and oversized that you don't even feel like you're missing out on having a pool. It's the perfect place for our client's to unwind and fits in seamlessly thanks to the zero-edge design.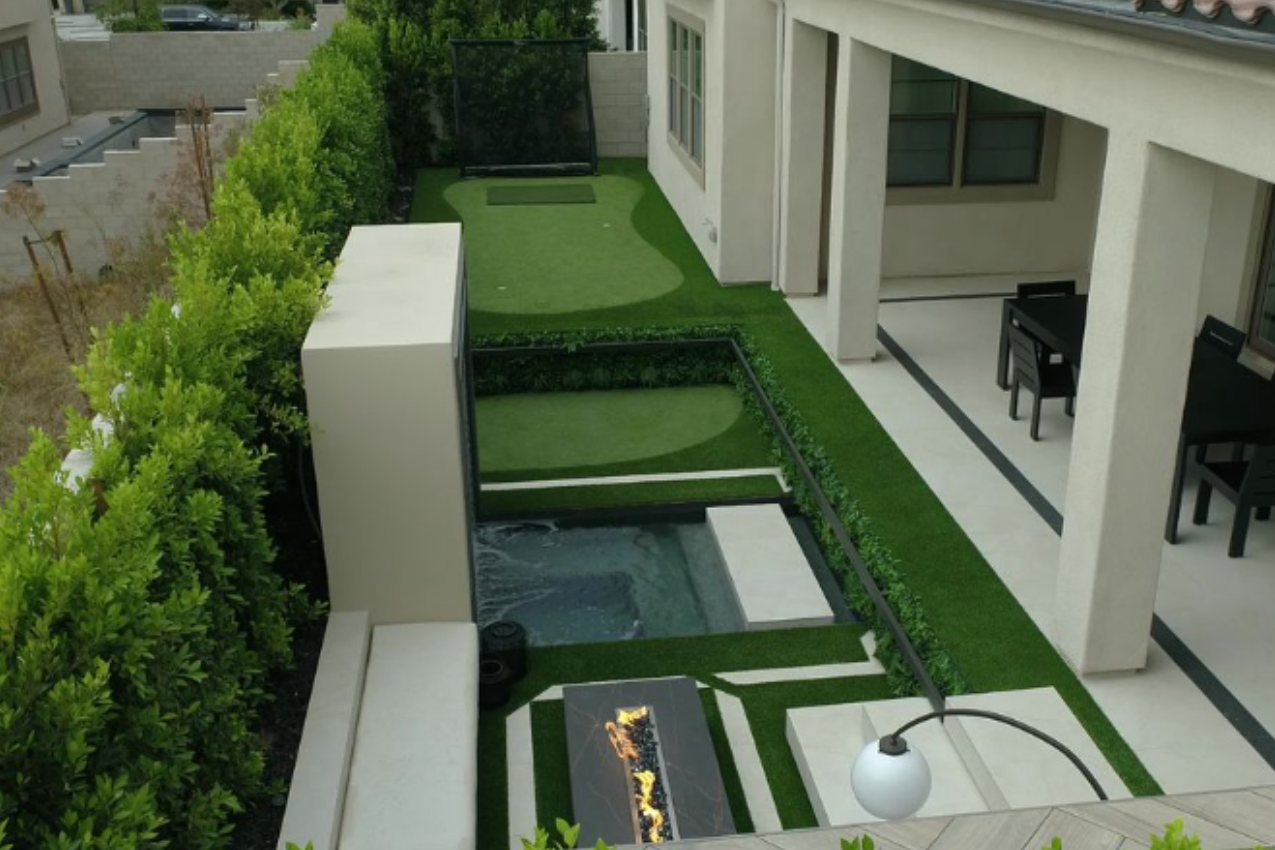 No yard is too small for fun and entertainment. Our clients still wanted to be able to enjoy their yard and host friends and family, which is why we added a golf zone to the small space.
READY TO TRANSFORM YOUR YARD?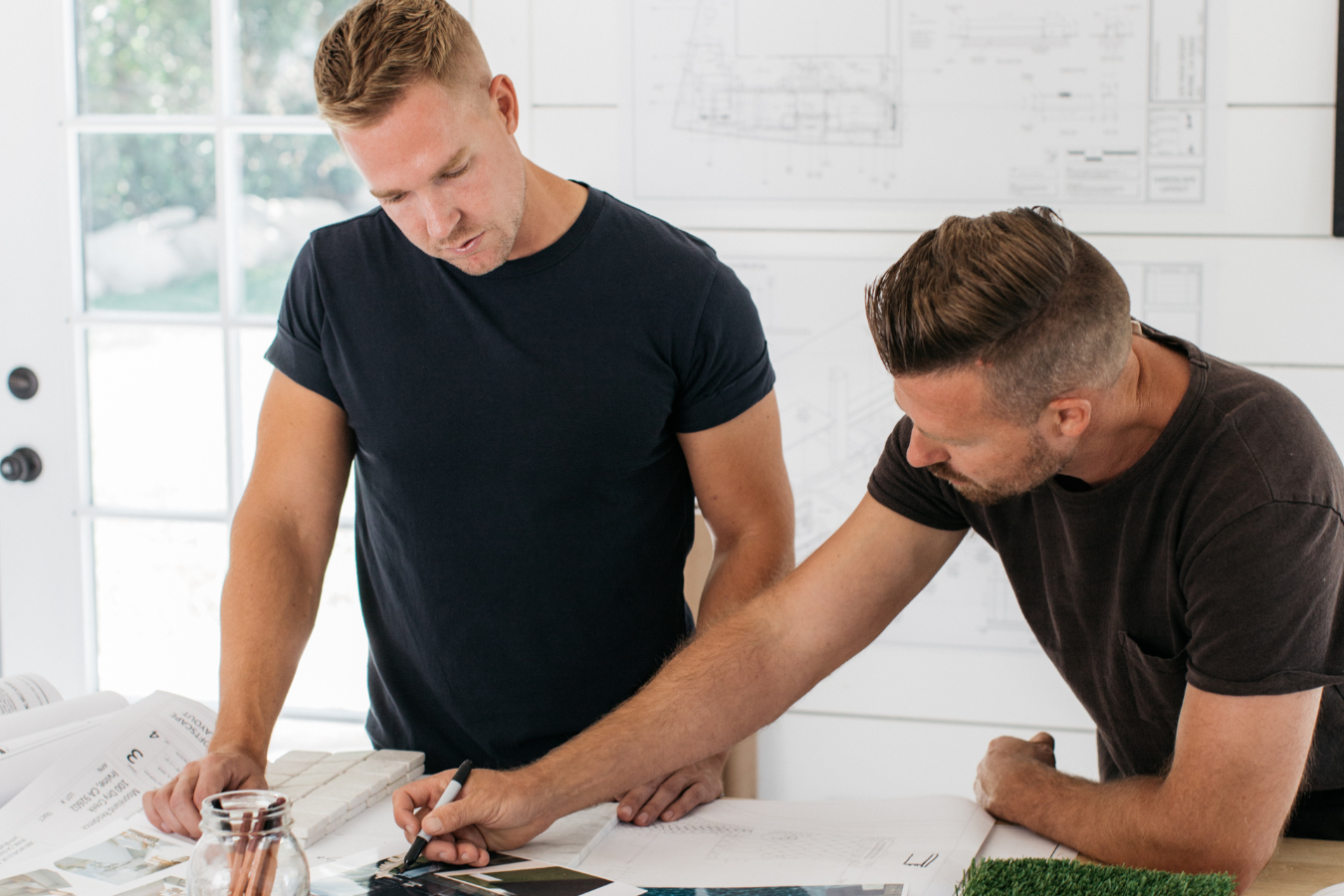 Whether your yard is small like this one or a huge, sprawling lot, we can't wait to explore the potential in your outdoor space. Click here to schedule a free consultation call with our team to talk about designing your dream yard.