Imagine it's August… 

→  The steak is already marinating.  

→  The veggies are ready for skewers.  

→  You're having all your family and friends over for a BBQ. 

→  And you look out at your backyard and all you can think is 'wow'.  

→  The pool floaties are blown up. 

→  The drinks are chilled. 

→  And, you know that as soon as the sun sets, you'll be lounging around your firepit and enjoying your evening around the soft glow from the fire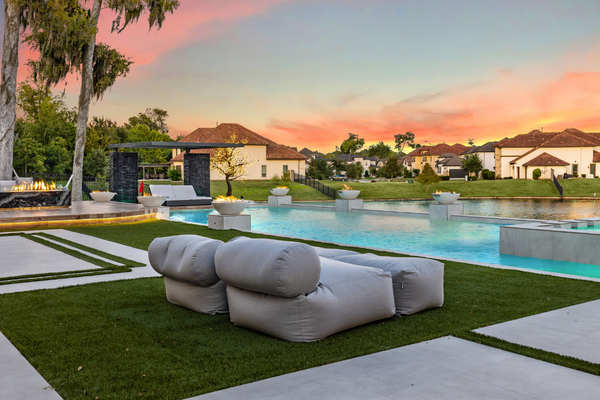 TELL US ABOUT YOUR PROJECT
Wishing For a New Yard in the New Year?
If you want your summer to be filled with pool parties that people will talk about for months, endless BBQs, and a vacation every time you step outside…now is the time to talk to our team about designing your exterior. 

It might be cold outside right now, but warmer weather isn't all that far away. Plus, planning, design, and construction all take time. 

So, if you've been wishing for an updated outdoor space, click here to book a free consultation call with our Design Director to talk about getting your yard summer-ready with a Foxterra design.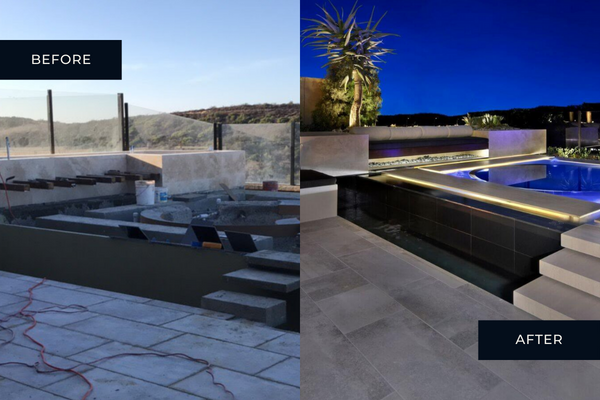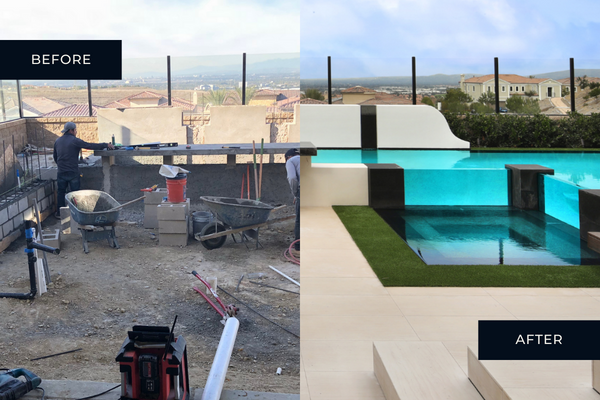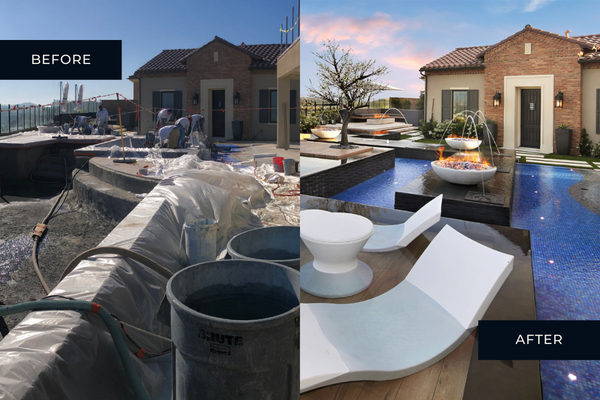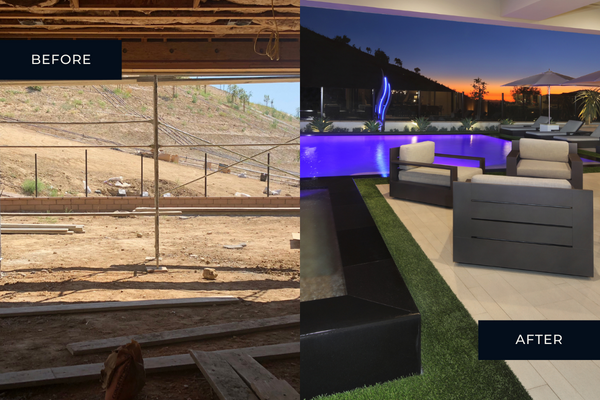 FREQUENTLY ASKED QUESTIONS
How long does it take to design and build a yard?   
The timeline for a project can vary based on many different factors, but you can expect the design portion of the process to take about 3 months—from our initial Discovery Call to the Design Finalization. 

If I want my yard done by summer, when do I need to sign?   
If you're hoping to have your yard done in time to enjoy this summer, make sure you book at least 6-8 months in advance.  

Where can I find inspiration for my yard transformation? 
If you need some inspiration for your exterior, scroll through our Instagram feed, check out Foxterra Design on TikTok, watch some of our YouTube videos, look through the "Featured Resorts" on our website, or find us on Pinterest—where we have a ton of inspiration boards to help! 

What does the process look like?   
While you can expect a custom design that maximizes the potential in your yard, the process looks the same for all of our clients. Here is our six-step process: 

#1 Discovery Call to discuss everything you want in your new space 
#2 Proposal & Deposit to secure your spot so we can start designing 
#3 Base Model to map out your current space in 3D 
#4 Design Magic where we bring all our ideas together to maximize the potential in your yard 
#5 Design Reveal we take you on a 3D virtual tour of your new private resort 
#6 Design Finalization we make any tweaks and get your design ready to handoff to your contractor 

How do I know if I can find a contractor to actually build the design you create?  
We're not just designers, we also have 15+ years of build experience as licensed contractors. We design every yard with construction in mind and have spent the last 15 years testing and building out our own designs to ensure that everything we design is possible. 

And, we have a network of contractor partners to recommend for your project, depending on where you're located. If you live in an area outside our network of trusted builders, we will work with you to help you find a contractor in your area. We can advise you on what to look for and offer guidance as you choose the right team to bring your yard to life.  

Click the "Construction" tab on our website to learn more about Foxterra's Certified Installer. 

I have a contractor / construction crew I want to work on my project. Do I have to work with one of Foxterra's certified installers? 
If you have a contractor and/or team you know and trust, you can absolutely choose them to build your yard instead of selecting one of our recommended partners. We make the handoff process seamless and make sure your contractor has everything they need to build your design. 

I don't live in California, can I still get a design for my home?  
Yes! We design worldwide. Whether you're in Abu Dhabi or Thailand, California or New York, Texas or Colorado, if you have the ability to video chat, we can design your exterior space.  

My design style is _______. Do you create yards with this aesthetic?    
Yes! No matter what your personal style is or what style your home is, we design all different types of exteriors based on the vision you have for your exterior space.   

What is included in my design package?  
✔︎ Recreation of your existing home's exterior and property in 3D. 
✔︎ Conceptual drawings in 3D of your design and proposed space. 
✔︎ Revised designs based on your feedback from the original plan. 
✔︎ Contractor-ready design documents detailing all materials, dimensions, finishes, sizes, etc. 
✔︎ Furniture callouts/recommendations. 
Click here to read through the rest of our FAQ and to get in touch with our team. 
Sign up for the Foxterra Design newsletter for weekly design inspiration, the latest exterior trends, and resources to help you create a yard you never want to leave.