Drawing Inspiration
Summer is here and we are obsessed with some of the resorts we've visited and some we're still pining over. Influenced by our favorite destinations around the world, we draw inspiration for our designs from the elements we see at our favorite hotel grounds.
Even though we love exploring new spots, why not bring the vacation lifestyle to your home? Implementing a few key features can bring the resort right to your residence.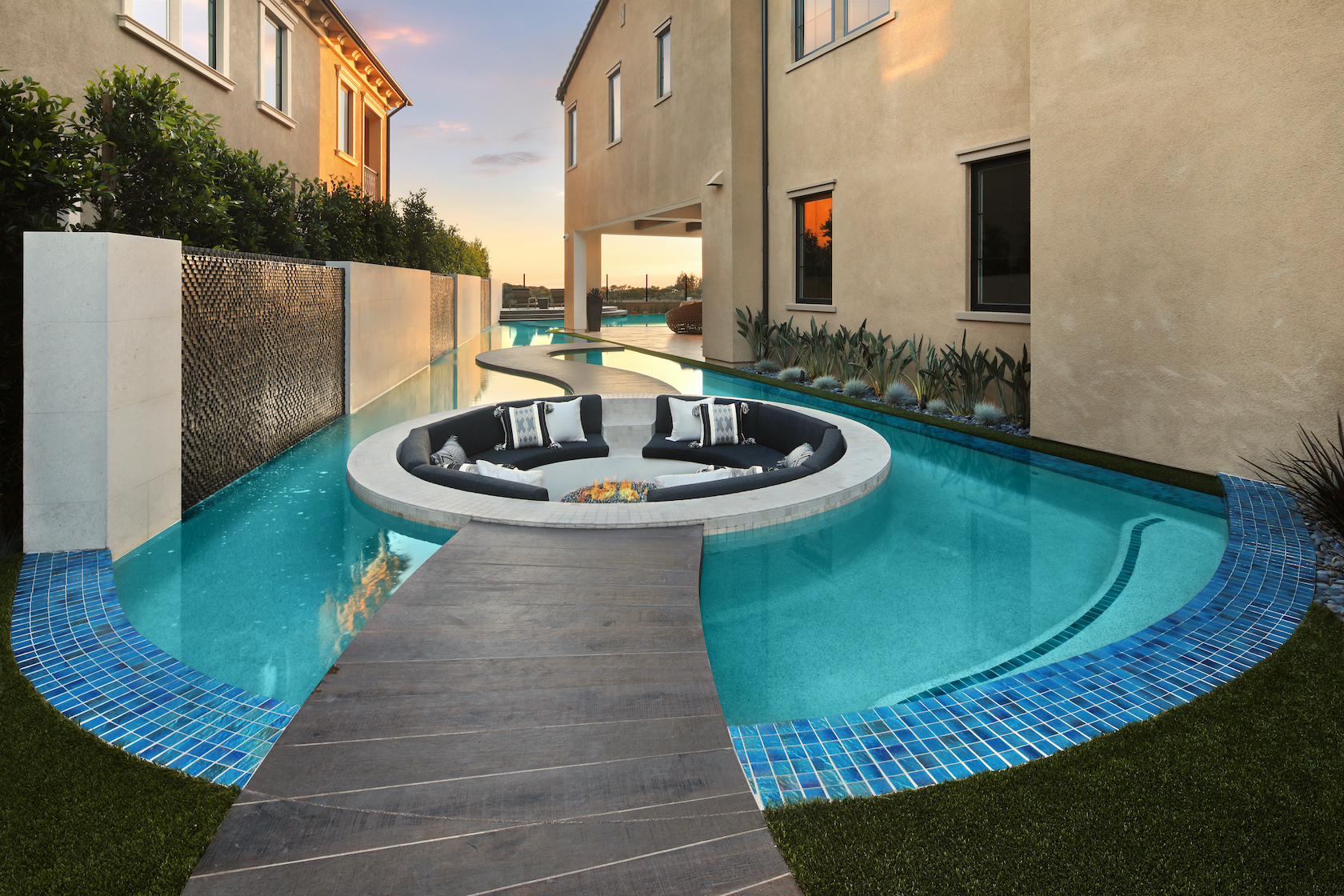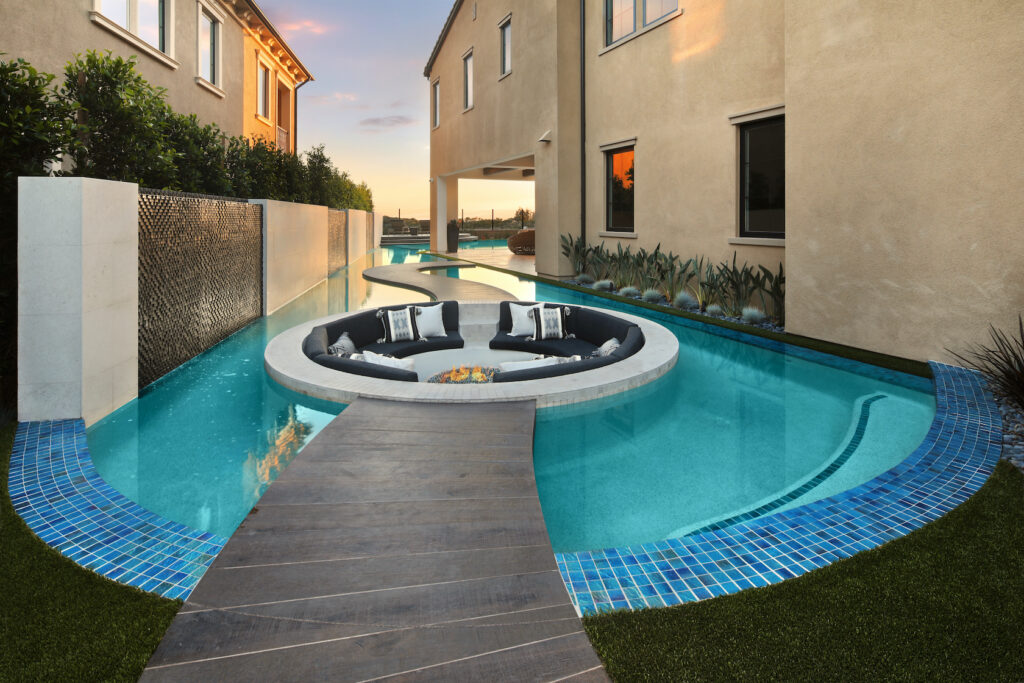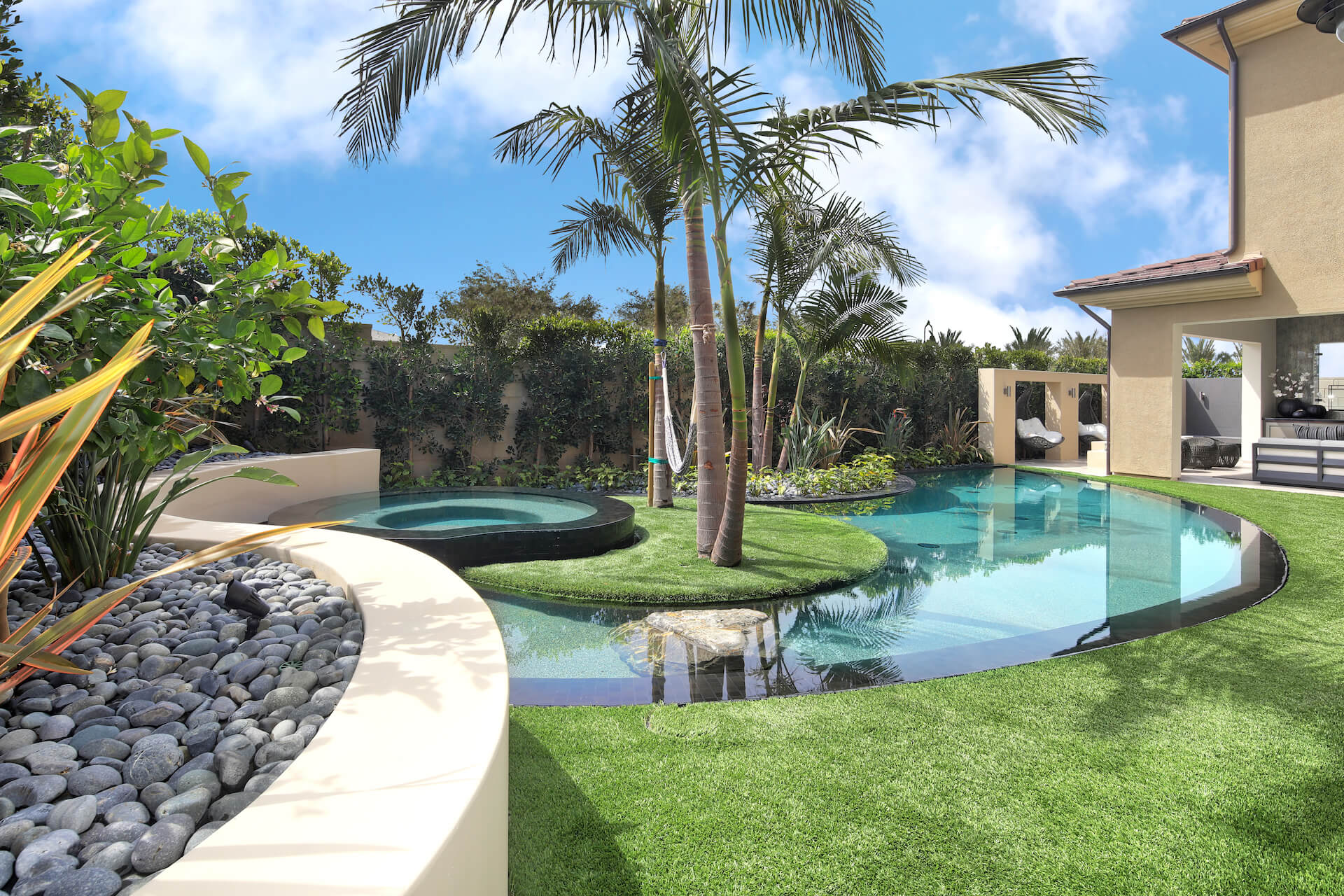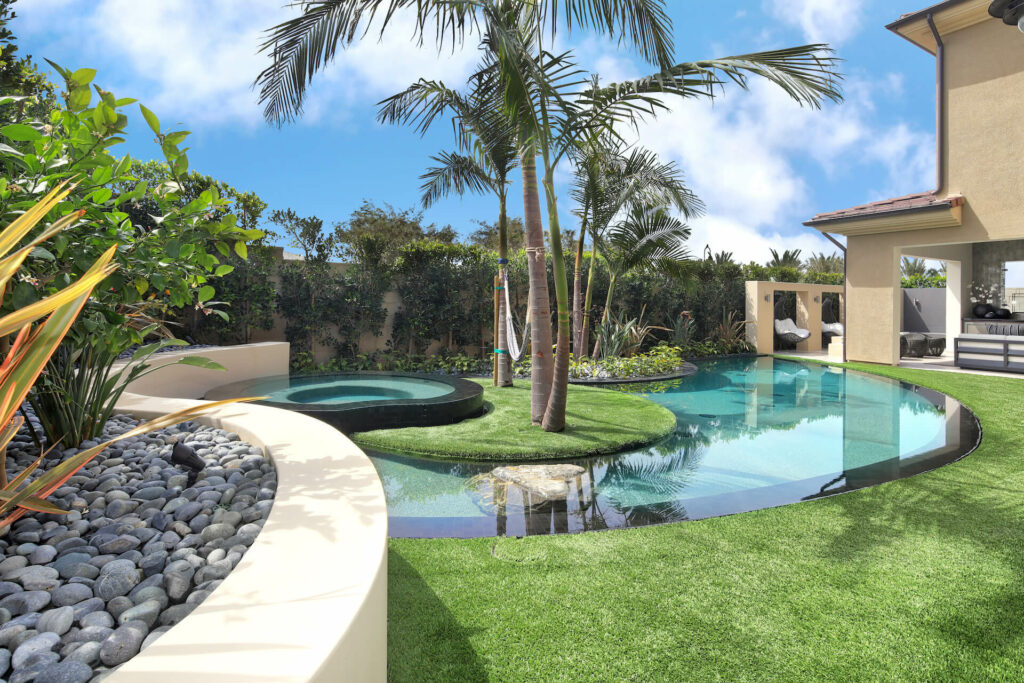 Unique Pool Shapes
If you're opting for a pool, don't shy away from using the negative space you have in your yard to play with the size and shape of water elements. Utilizing non-linear pool shapes yields a unique design layout that gives the illusion of a larger body of water because you create optics outside of one clear focal point. If you really want to give your home the island vibe of a vacation in paradise, shape the water in a way that wraps around a central element or object. Create your own personal peninsula and set up lounge chairs to complete the look.
If you have a smaller space or a narrower backyard, you can opt for a longer pool that imitates a lazy river. Designing a pool that crawls throughout the yard instantly imitates the most luxurious resorts. (And we all float on, alright.)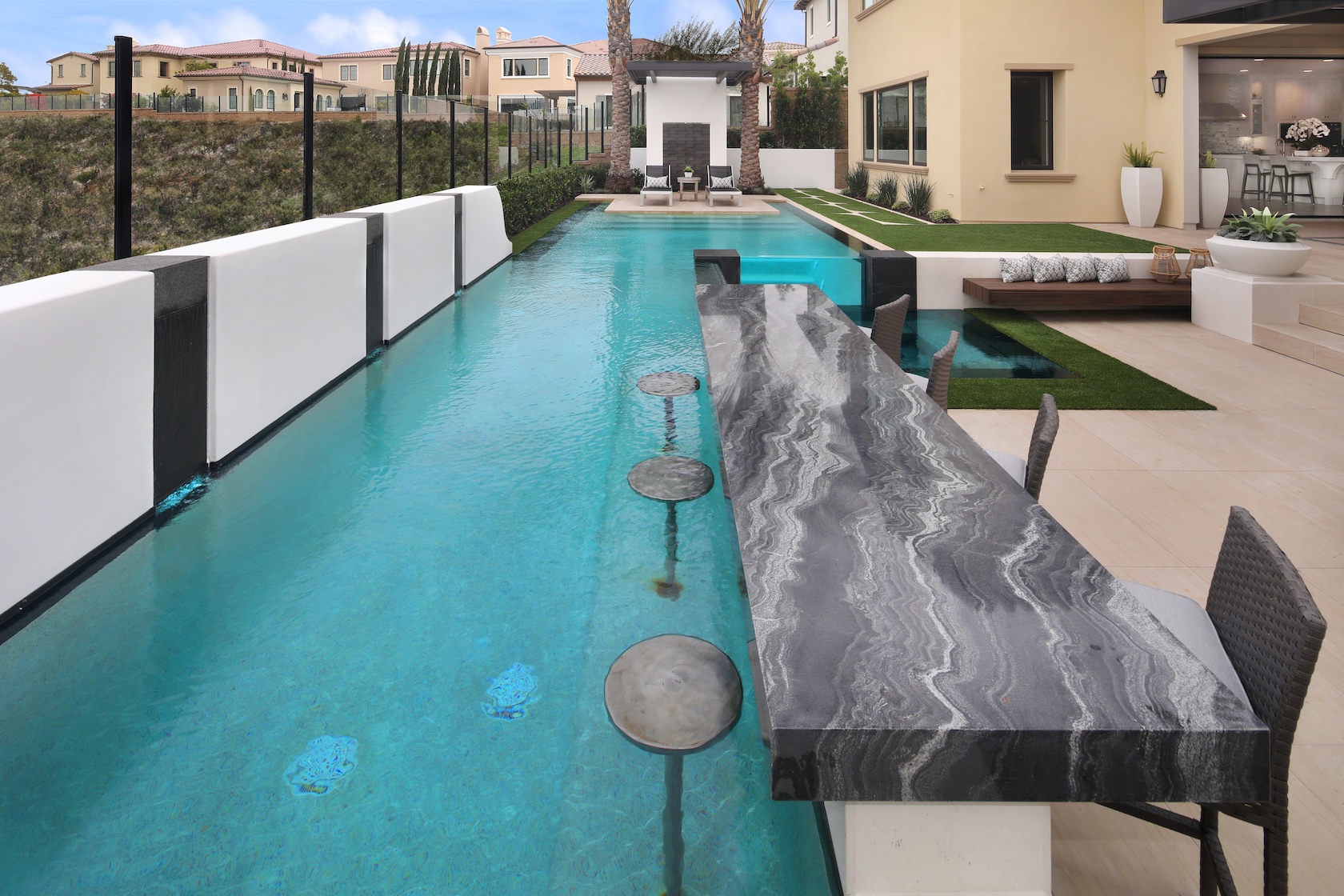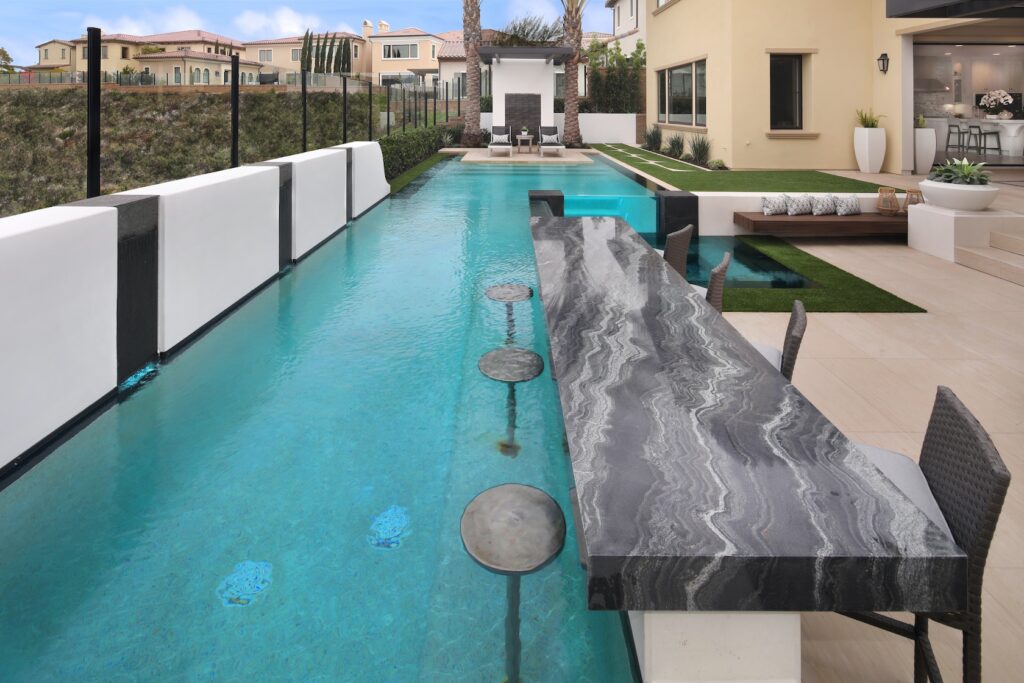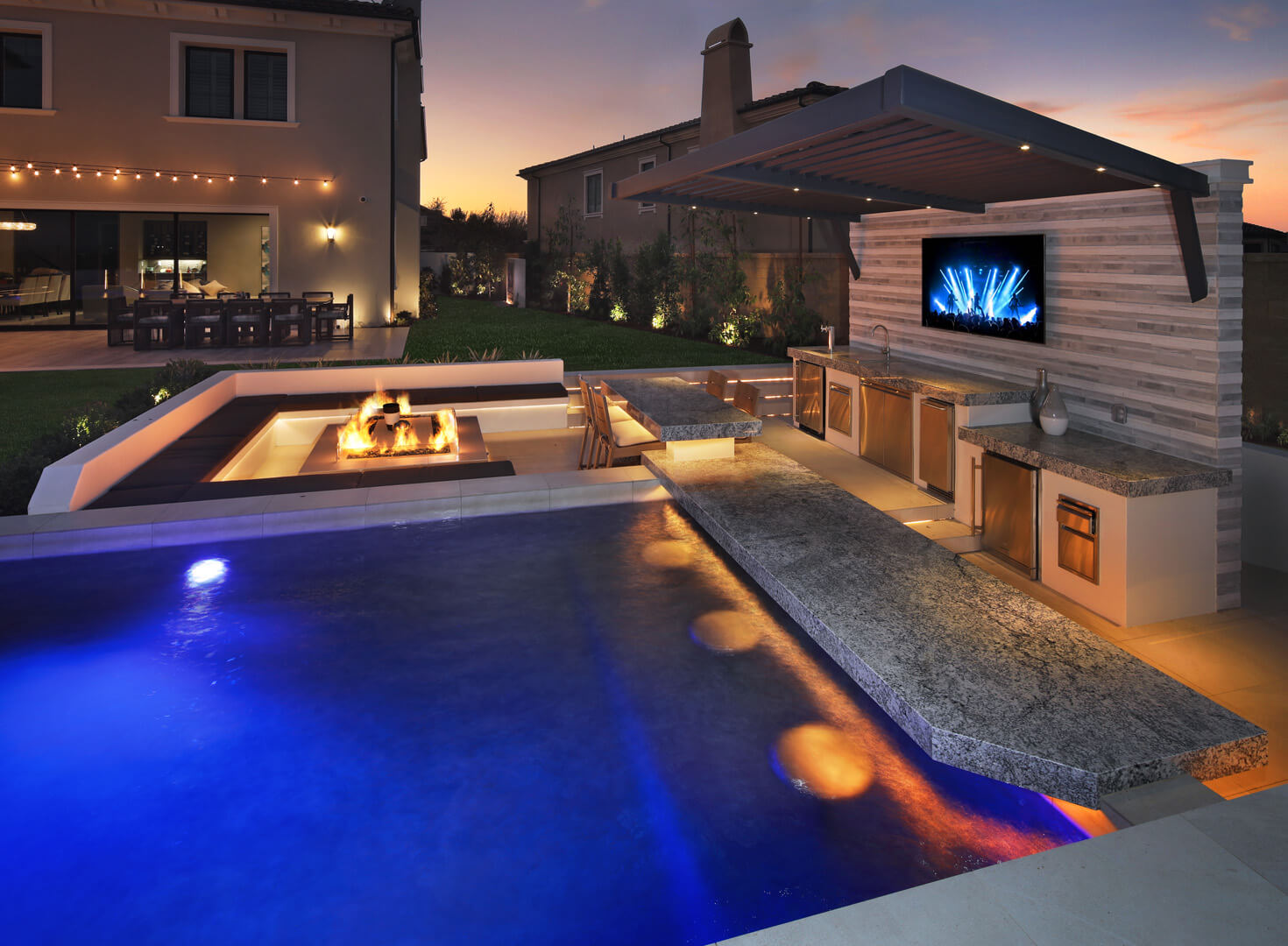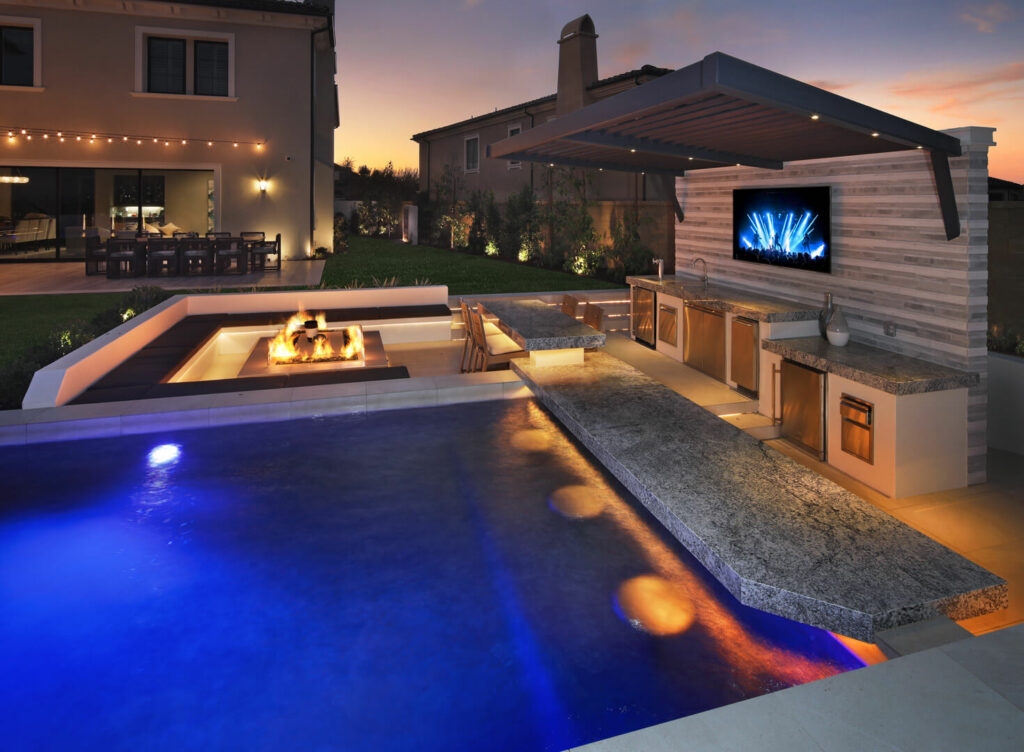 Swim-Up Bar
Nothing says resort living quite like a swim-up bar. Allowing you to sit comfortably halfway in the water, this provides the perfect spot to entertain guests or keep cool while you snack with the family. You may not have servers bringing your cocktails, but a swim-up bar is the perfect place to sip a blended drink and soak up the sun. Just don't forget the SPF.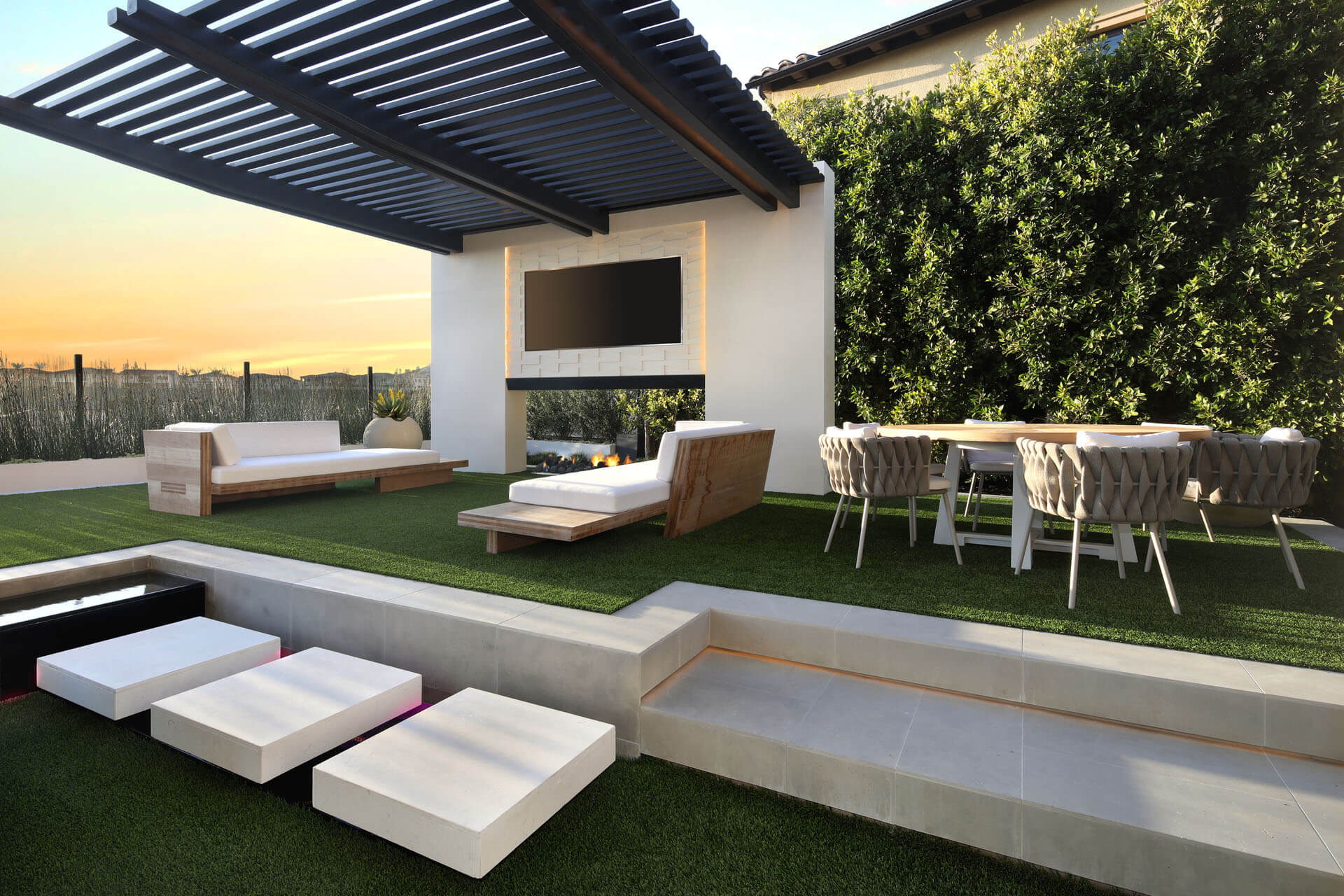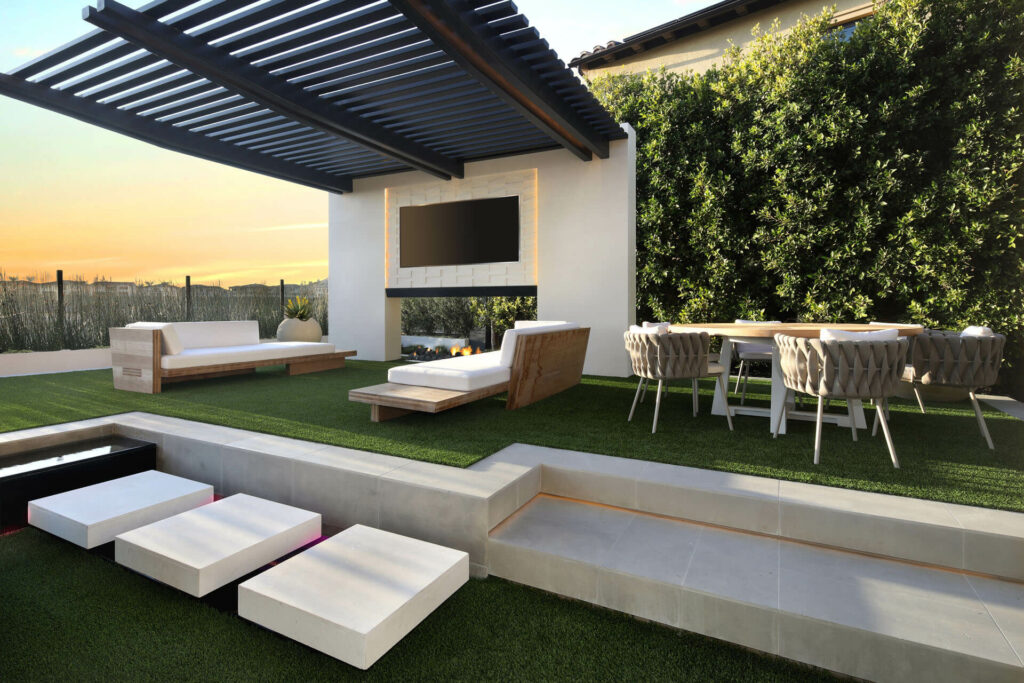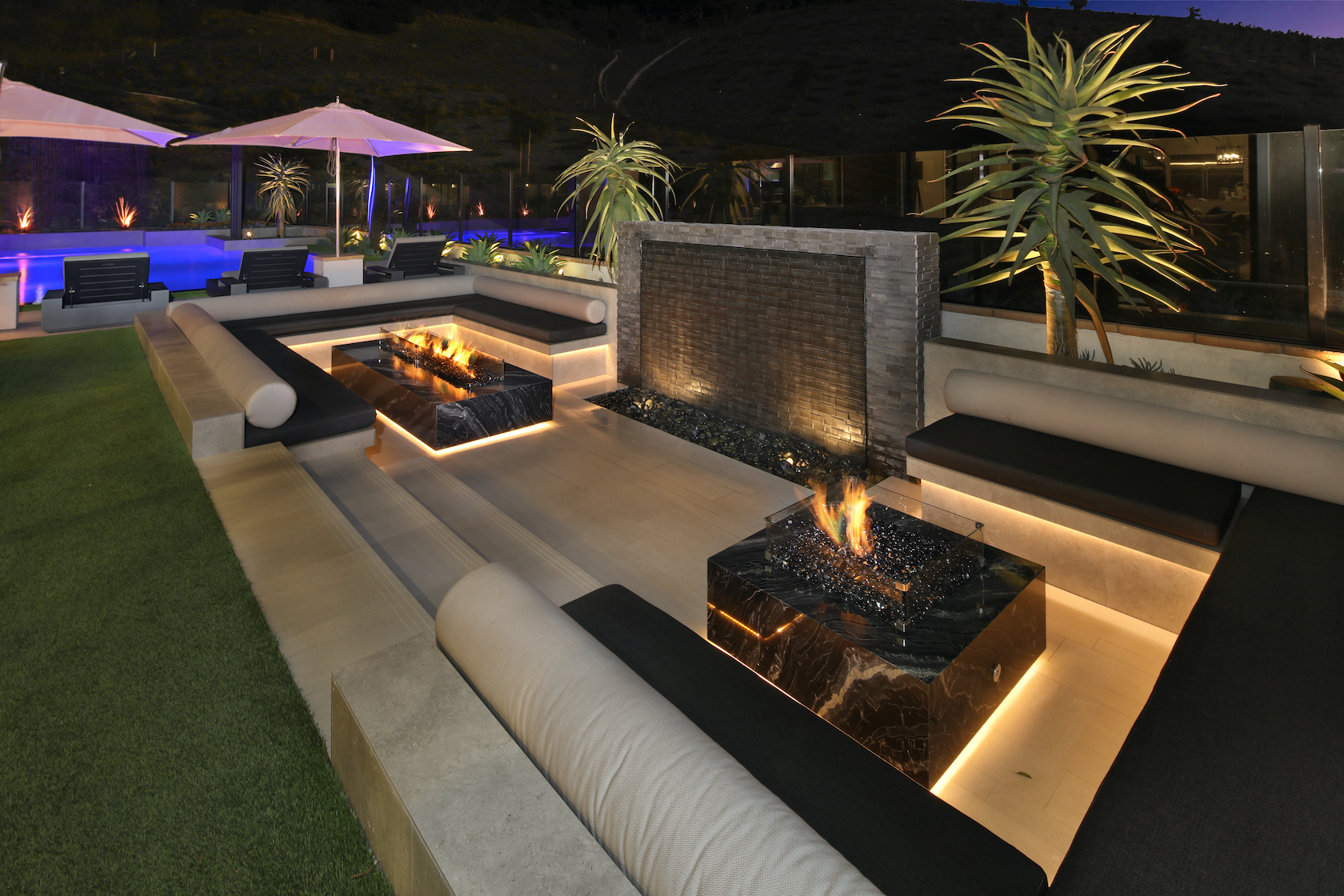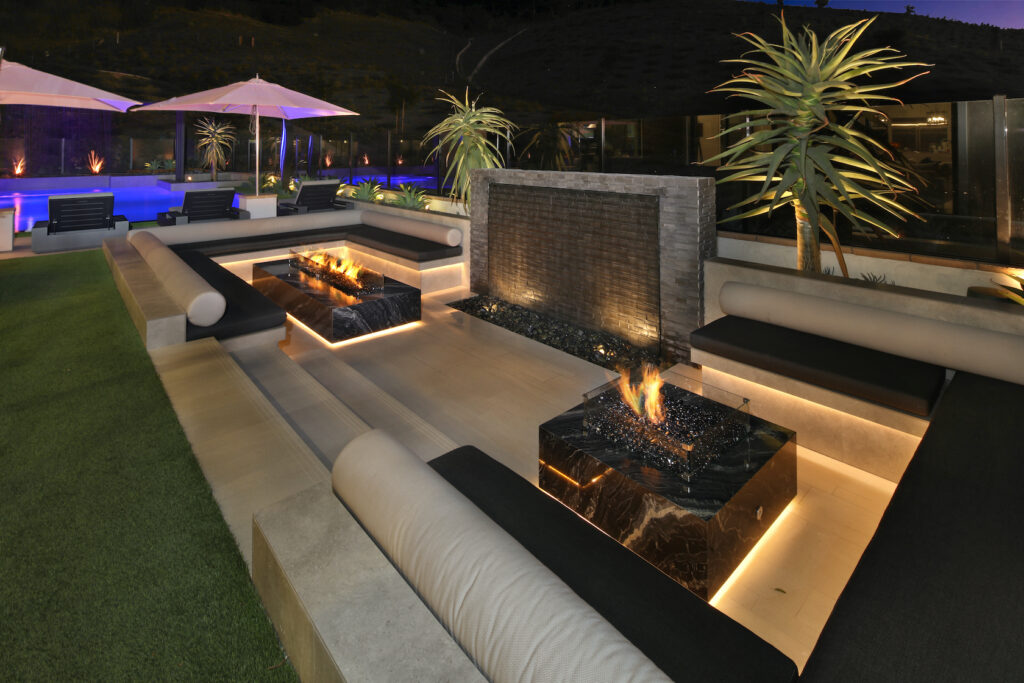 Featured Furniture
It is so important to choose the right kind of furniture to really capture that resort feel. By focusing on high-quality materials and unique designs, you can ensure that your pieces will complement your space. Utilize accent colors and geometric shapes that make your furniture stand out and be intentional with location and placement.
Group seating can give your backyard the same inviting impression that your favorite luxury hotels have perfected. By implementing furniture that was intended for hosting groups, you're creating a space that mirrors the inviting nature of resort-style living. (P.S. Stay tuned to Foxterra.co to find luxury outdoor furniture—coming soon!)
Turn your summertime fantasies into a reality year after year when you make your backyard feel like a private oasis. By applying a few key features often found at high-end resorts, your space can feel like you're on vacation every time you step outside.