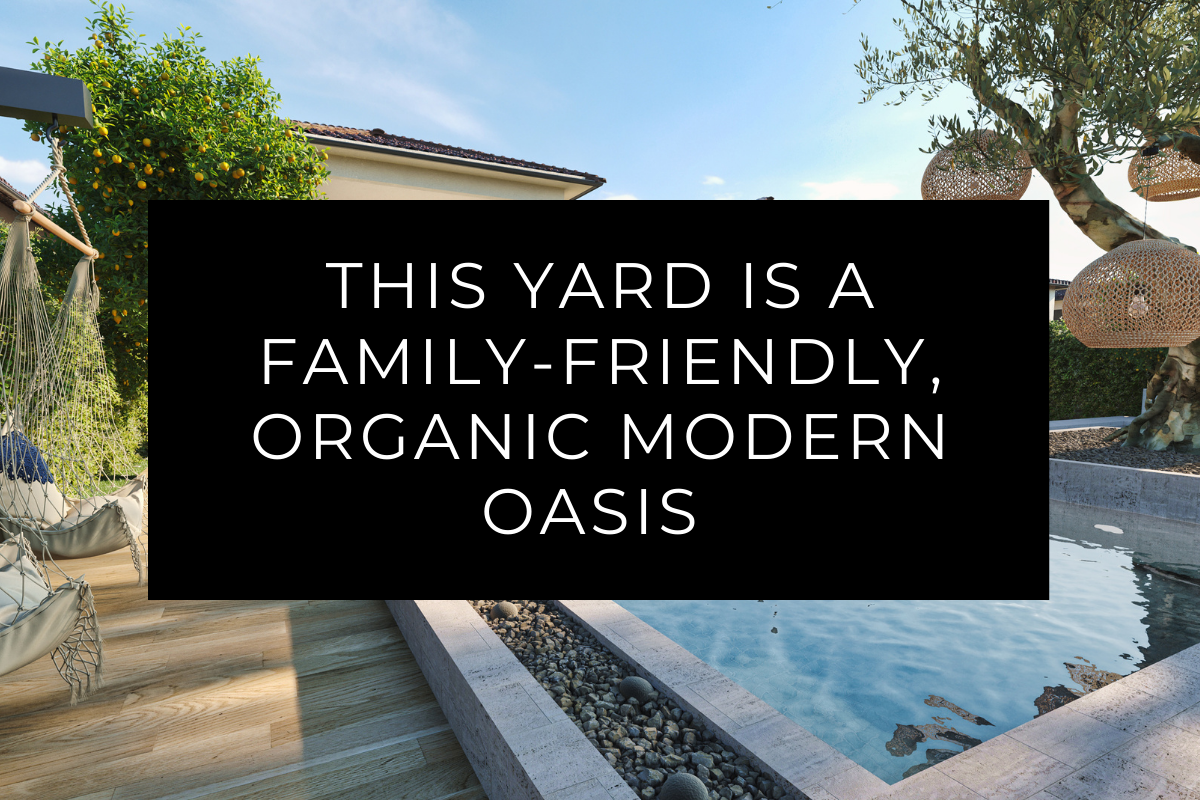 When it comes to creating a backyard oasis, this design is proof that you do not need to sacrifice incredible design or leave out luxe details to end up with a yard that's family-friendly and focused on safety.

Our clients came to us looking for a backyard they could enjoy with the entire family—and safety is their biggest priority.

They have young children and they wanted to make sure that before anything else, any design we came up with would work for their family's needs.

We knew that meant adding a standard rectangle pool so we could use an automated pool cover to keep their kids safe.

And while we didn't design a custom pool for this space, it's the rest of the design that adds the 'wow factor' our clients were also looking for and that makes it a backyard that makes them feel like they're on vacation every time they go outside.

Keep reading for all the details.
And if you're ready to transform your yard into a private resort, click the button below to fill out a design inquiry and schedule a free consultation call to talk to one of our designers about making over your outdoor space.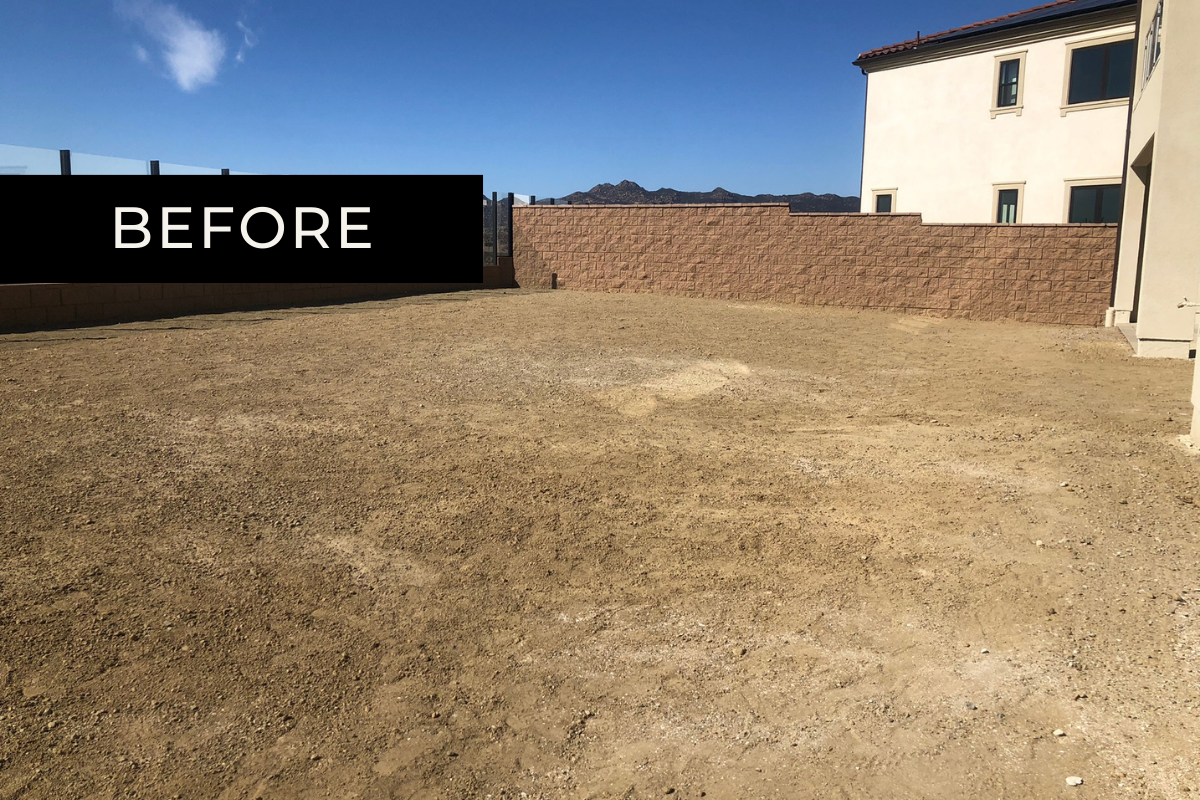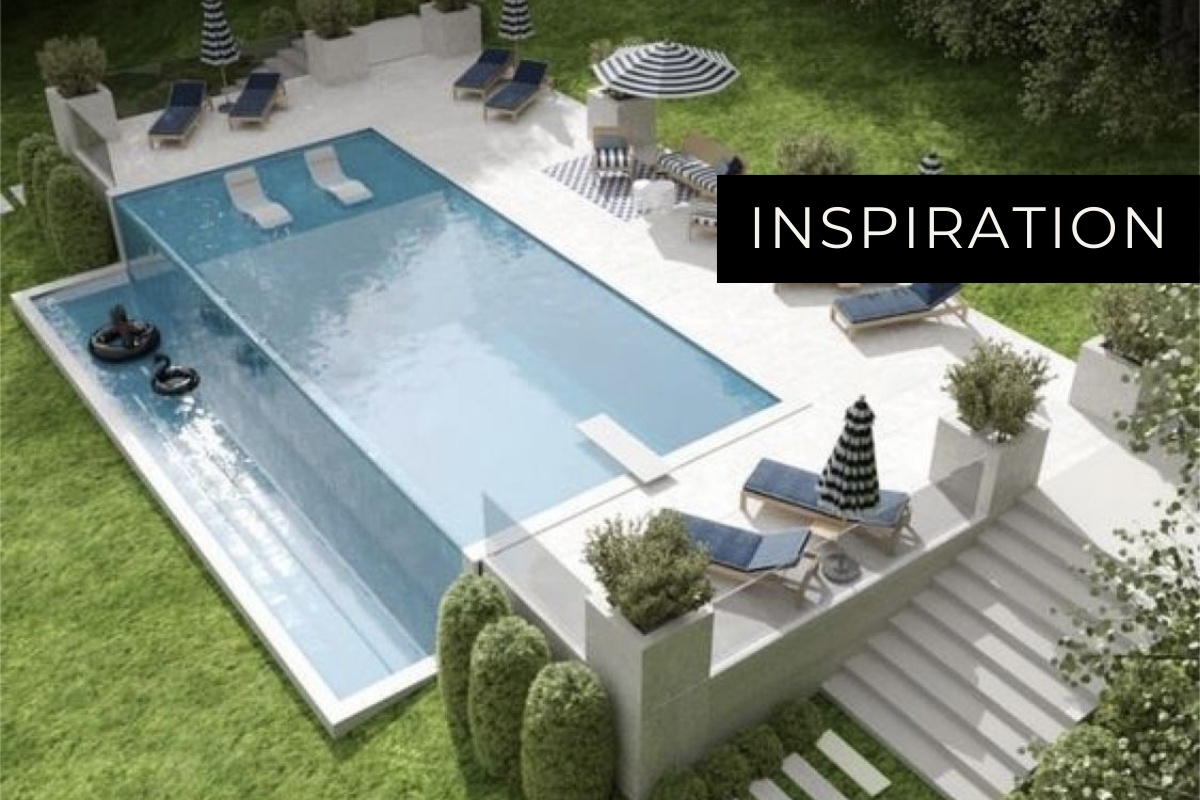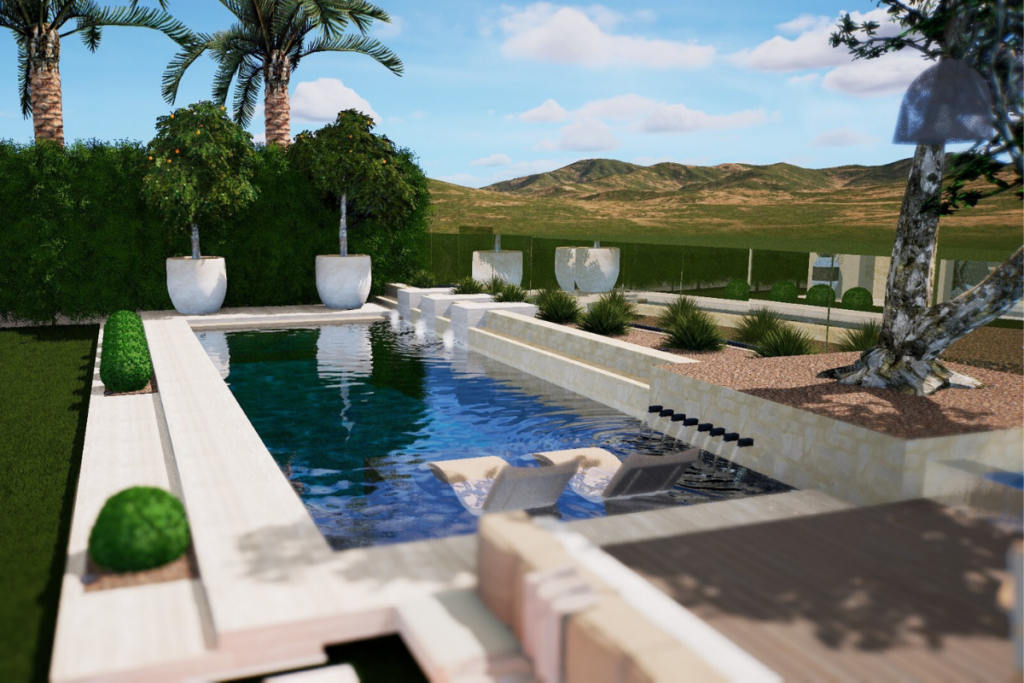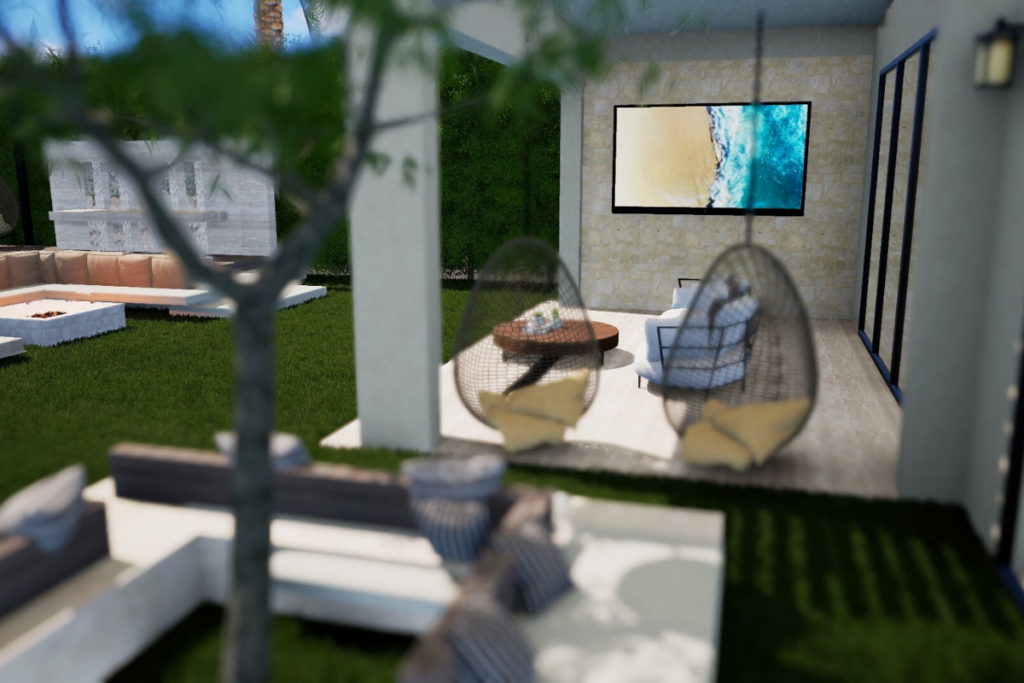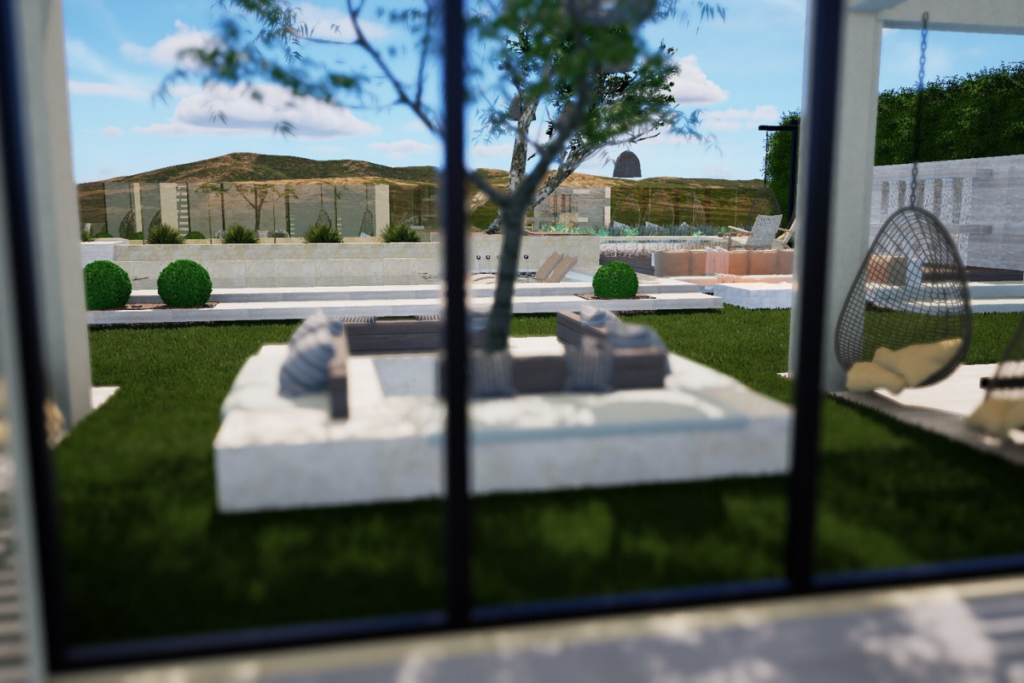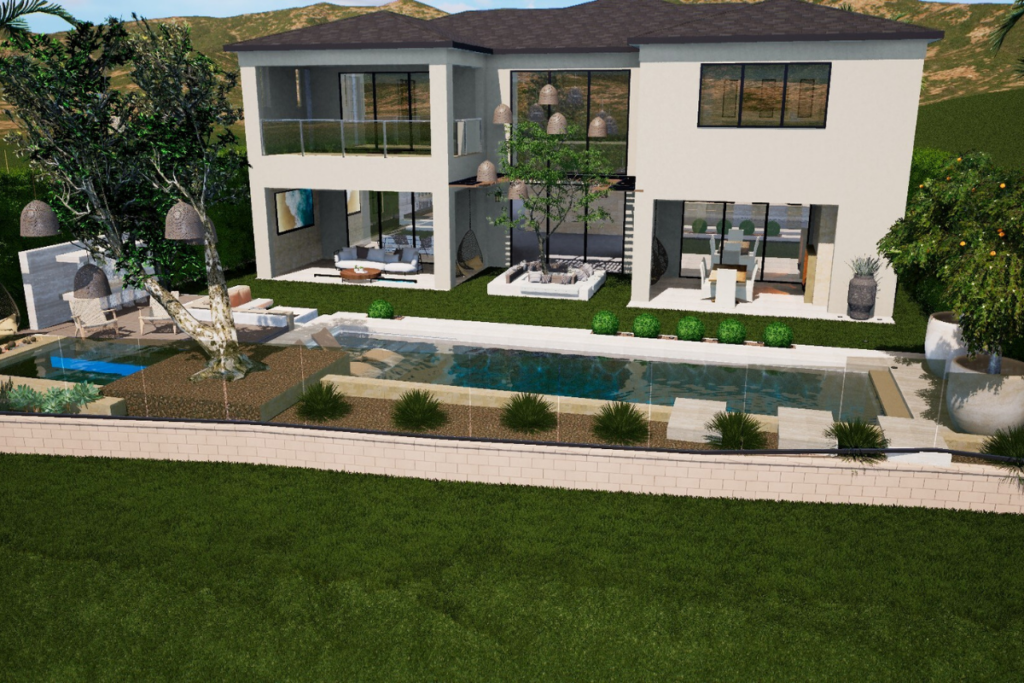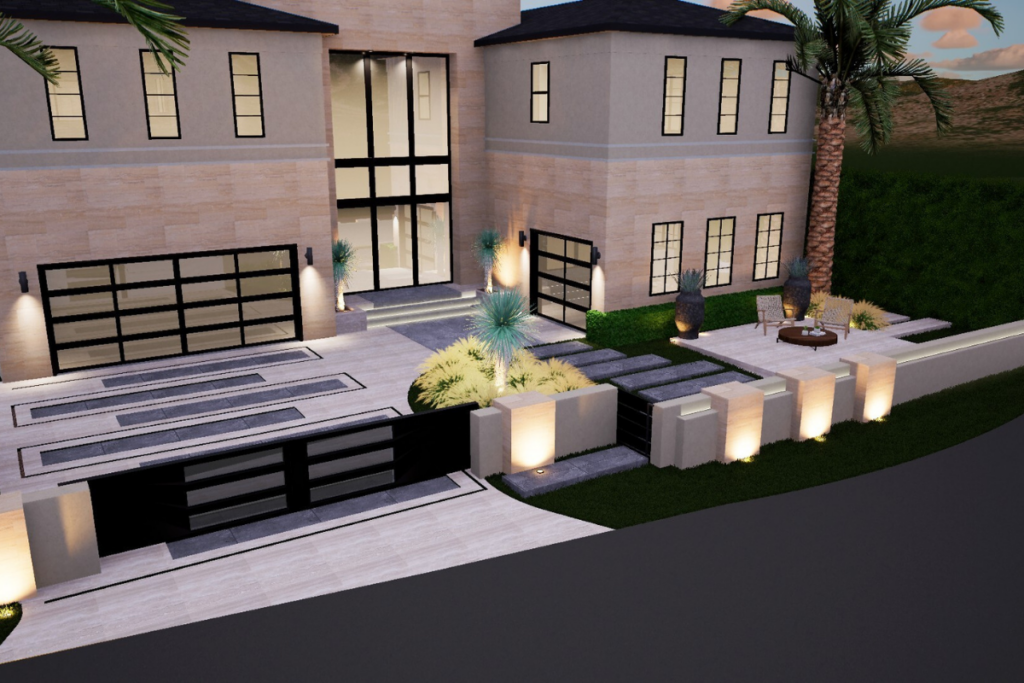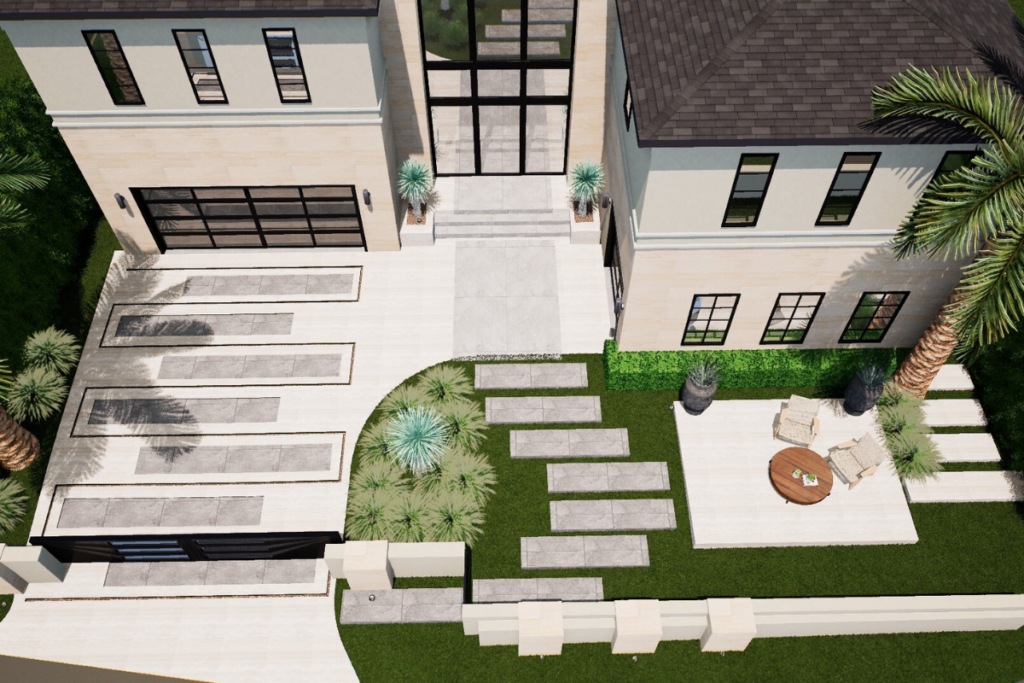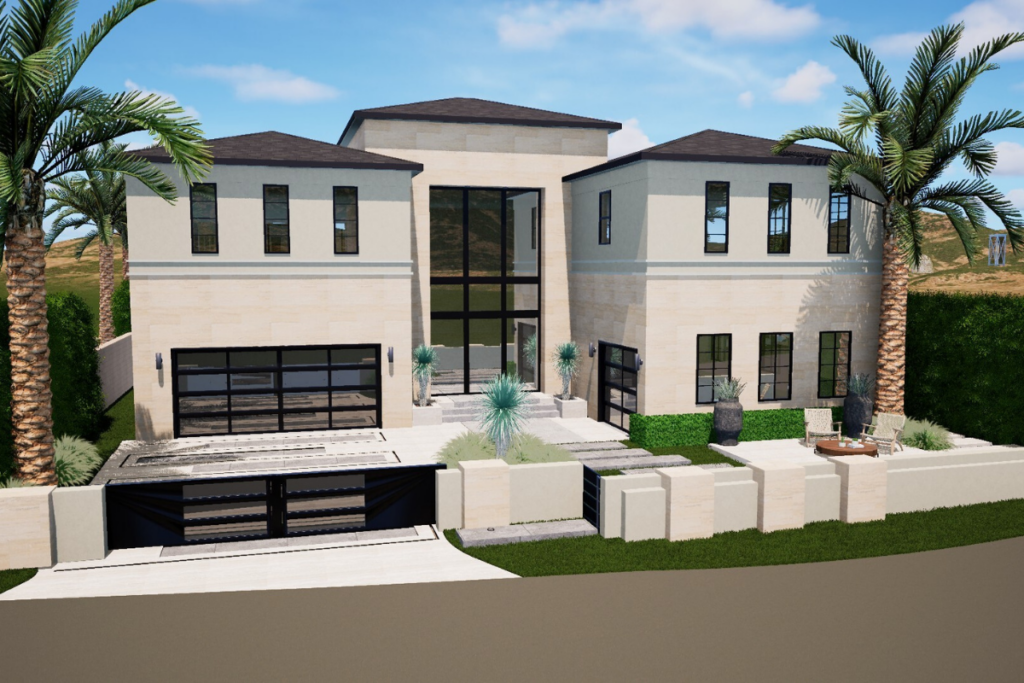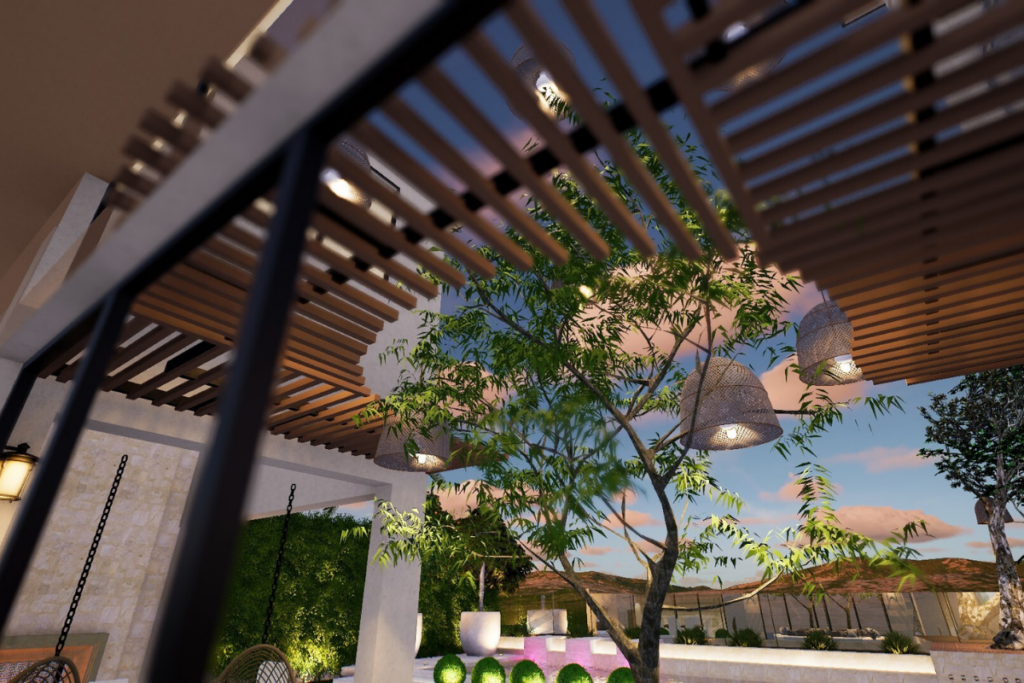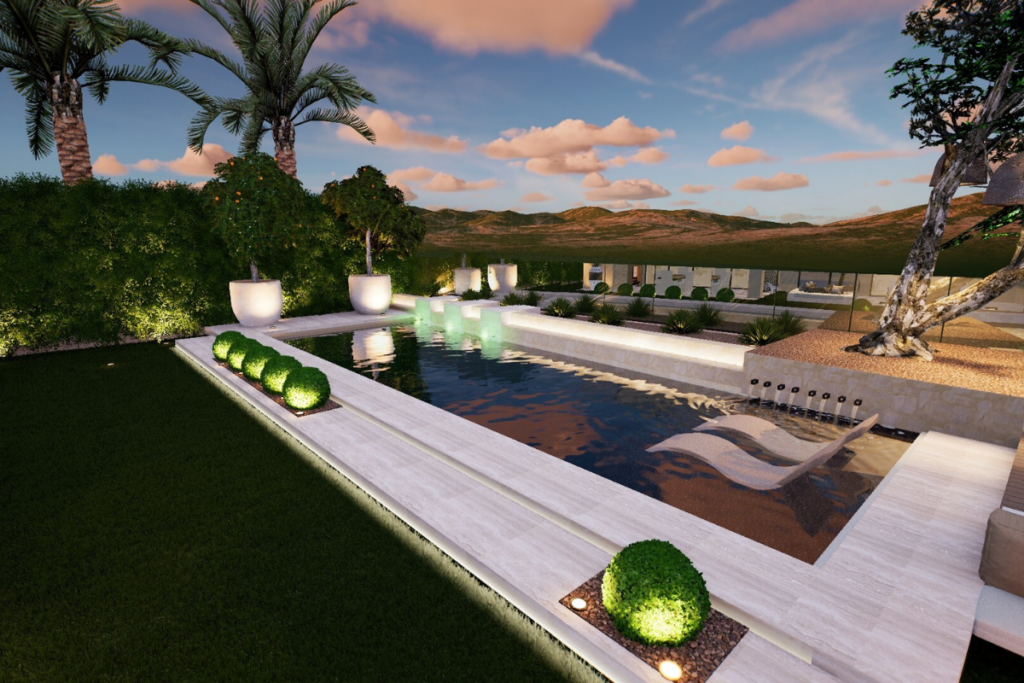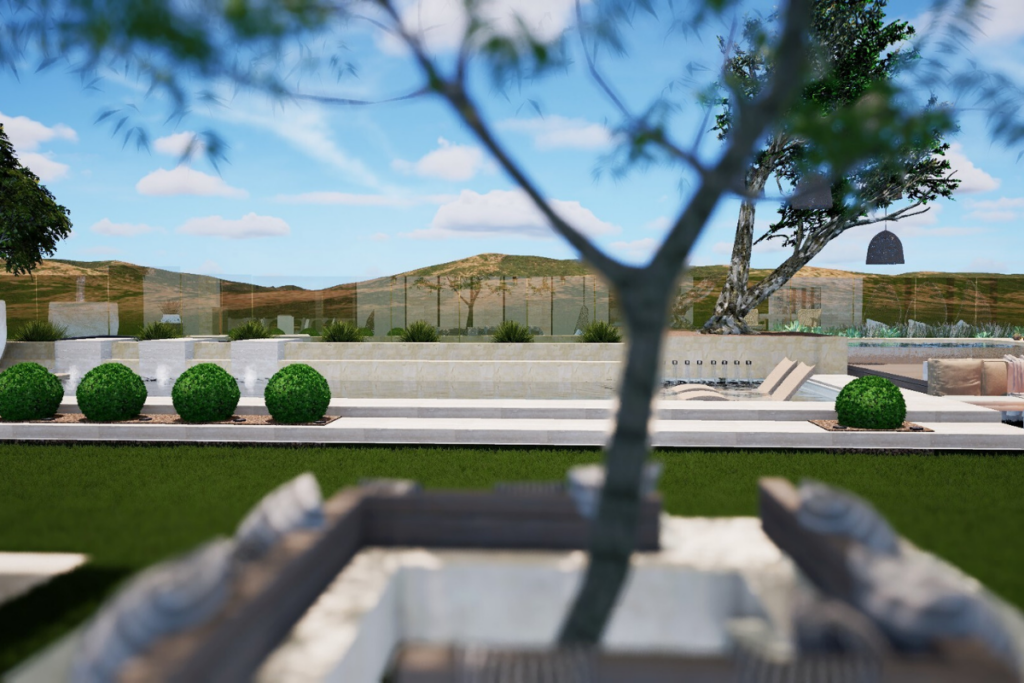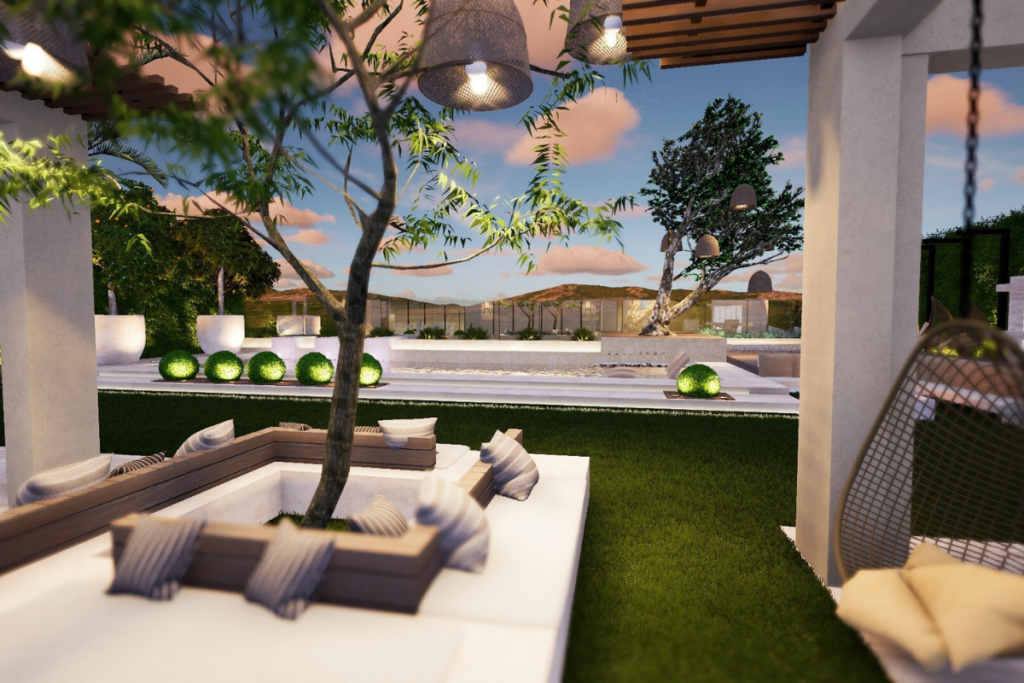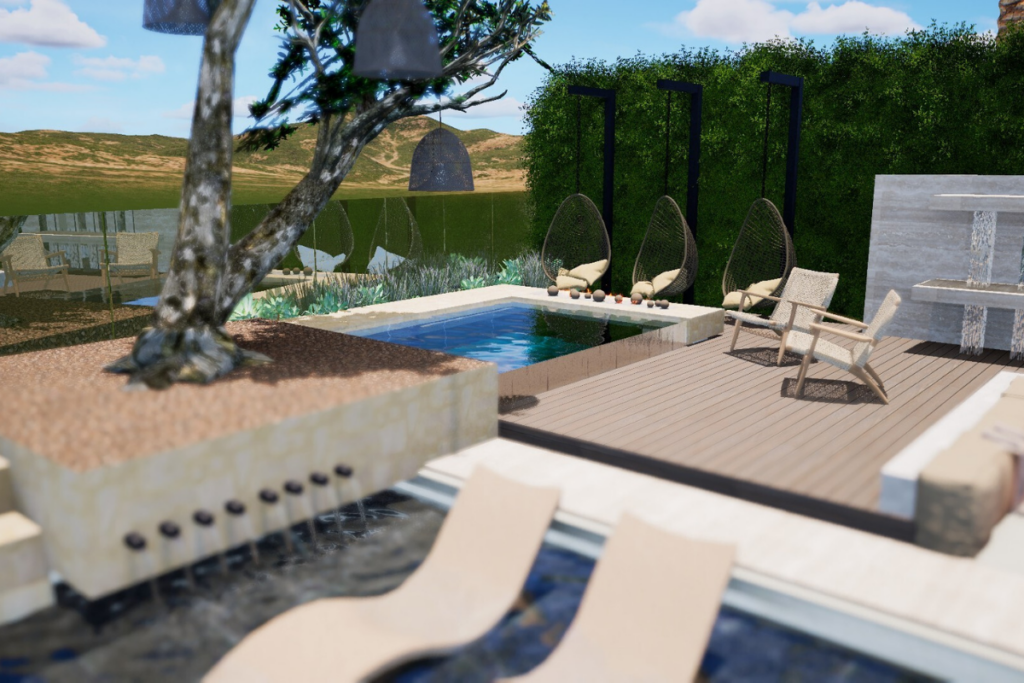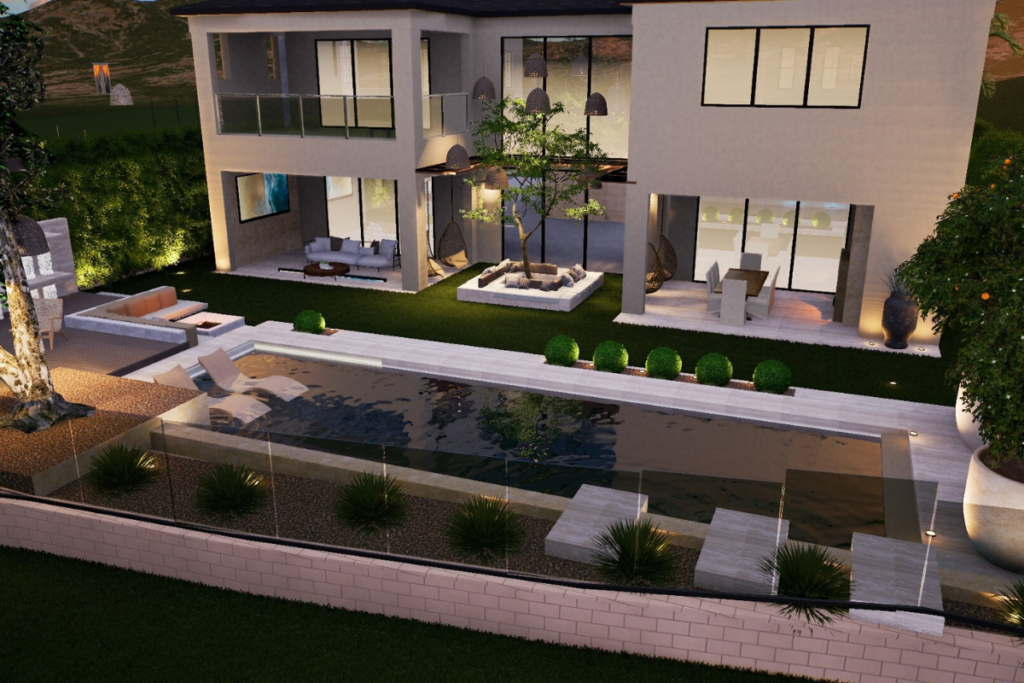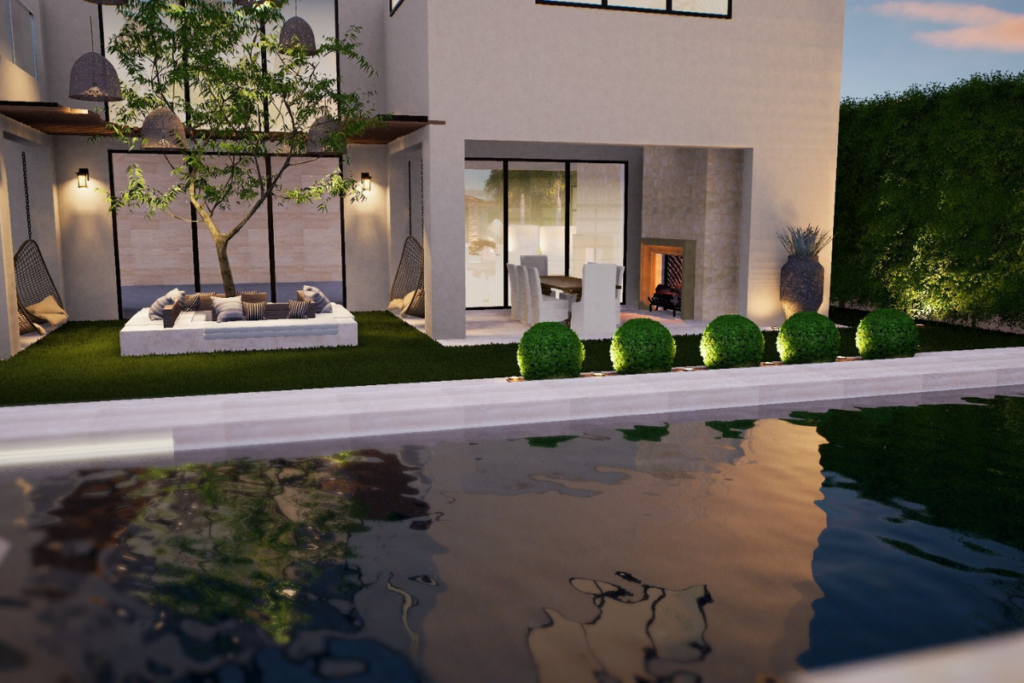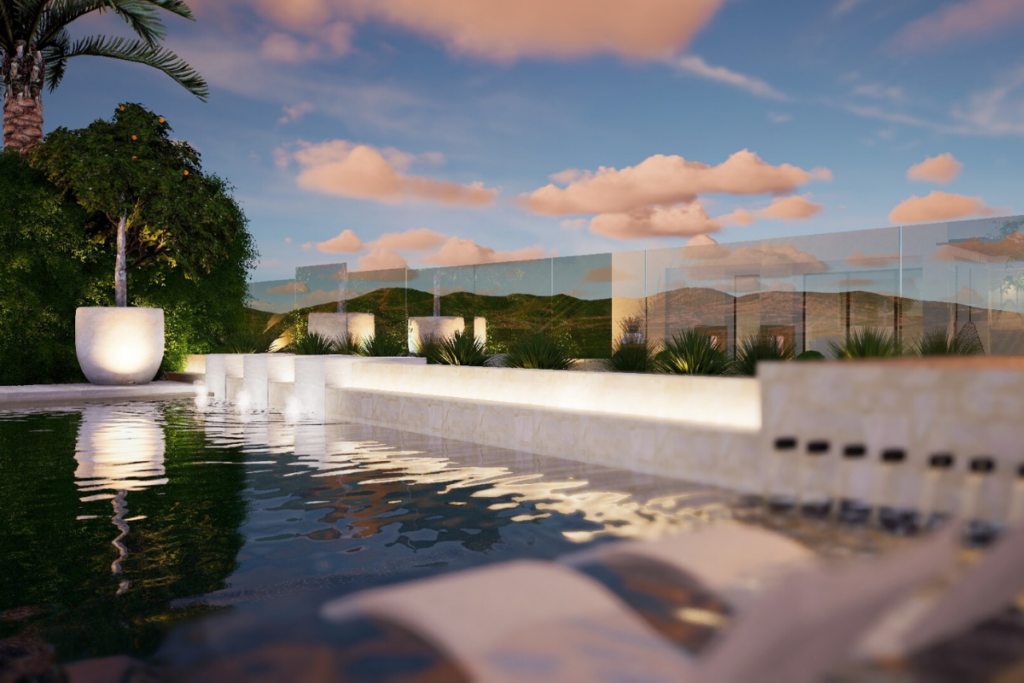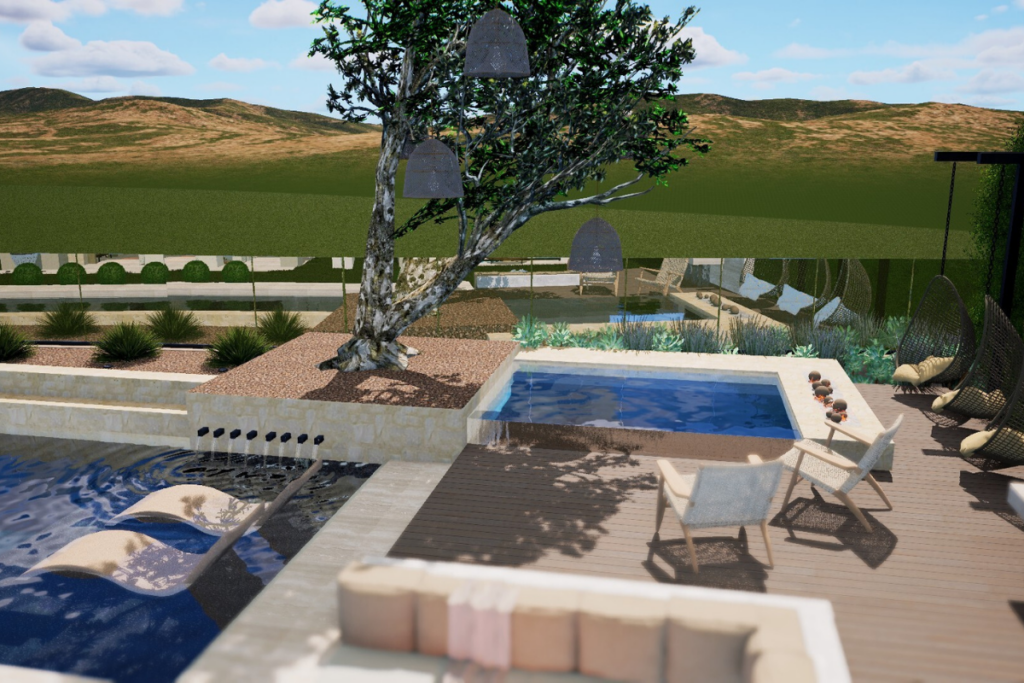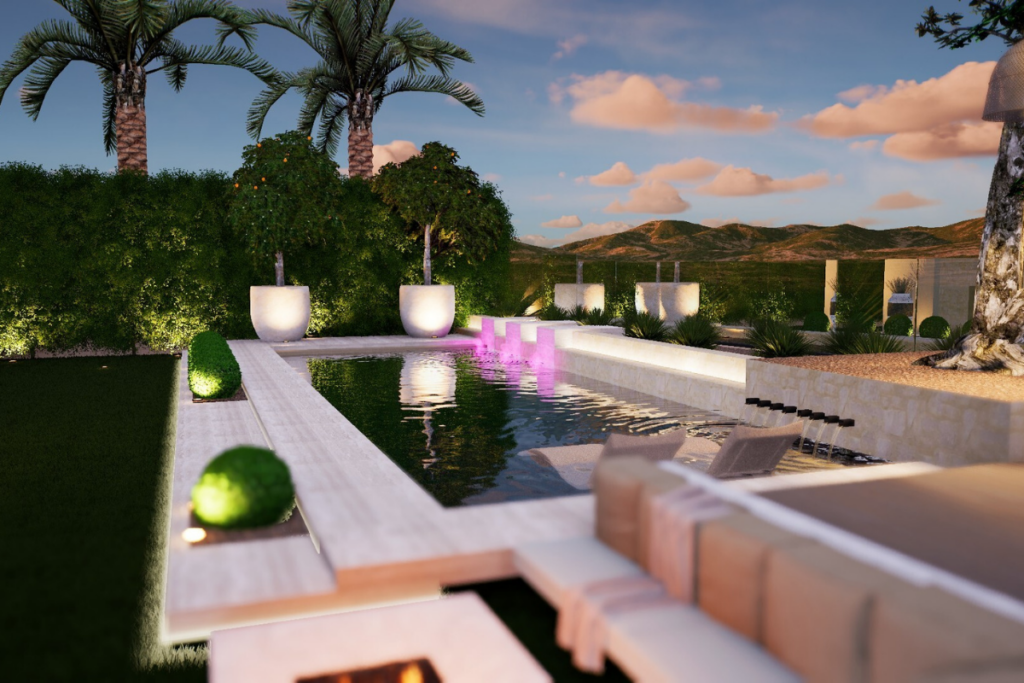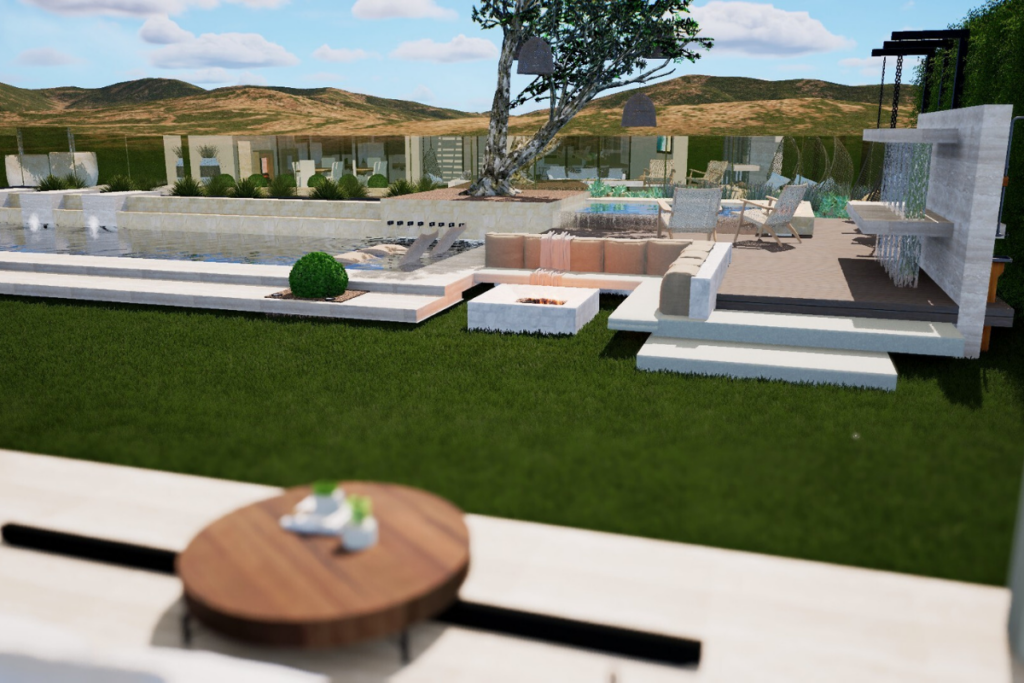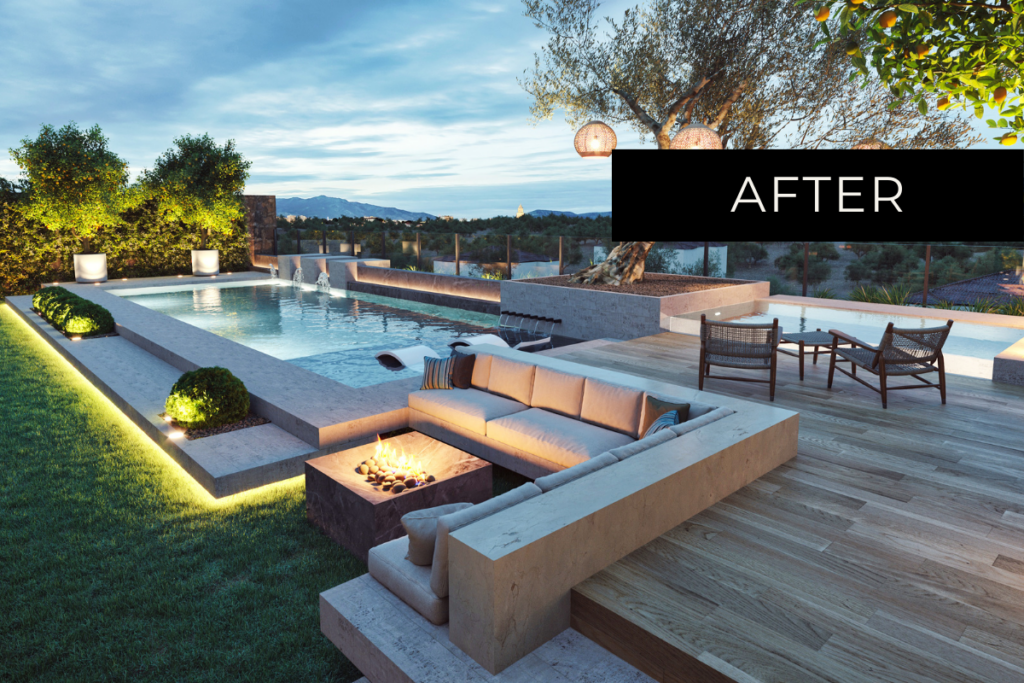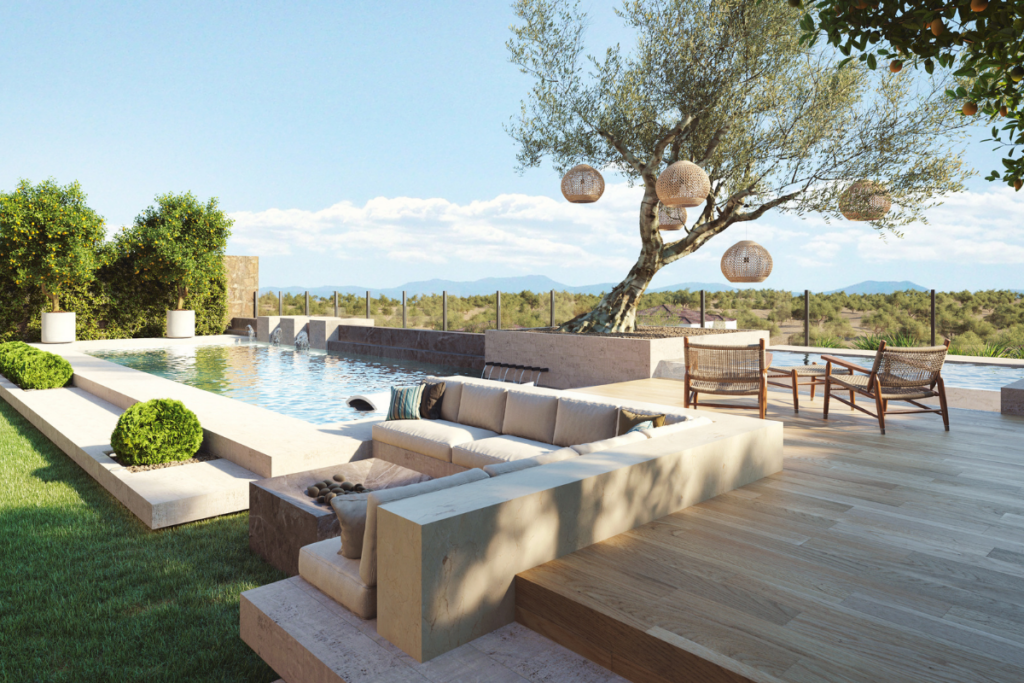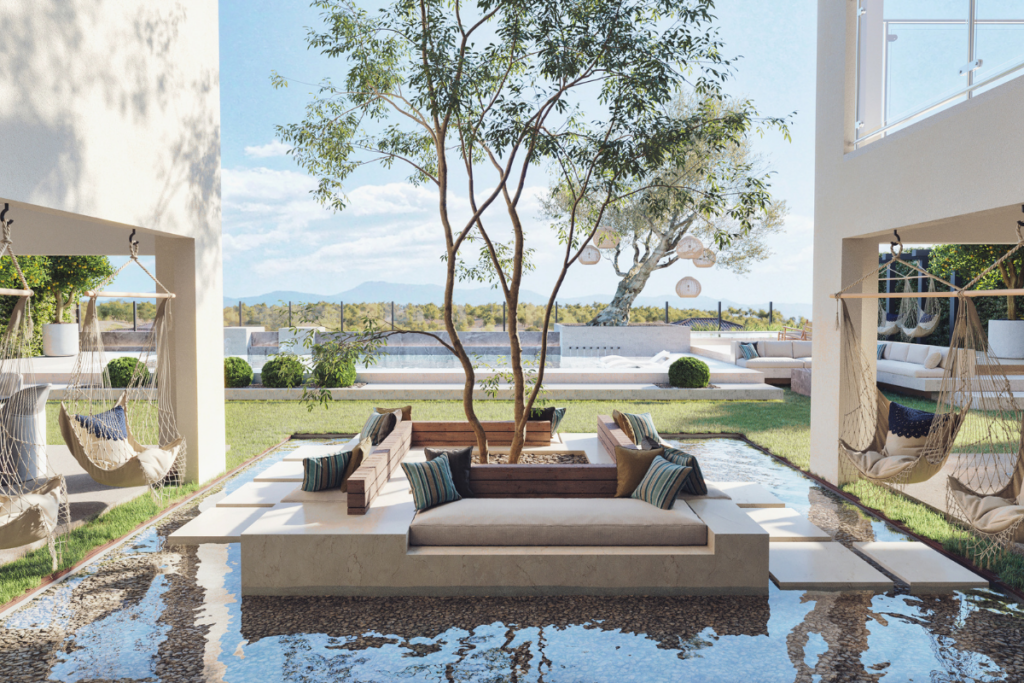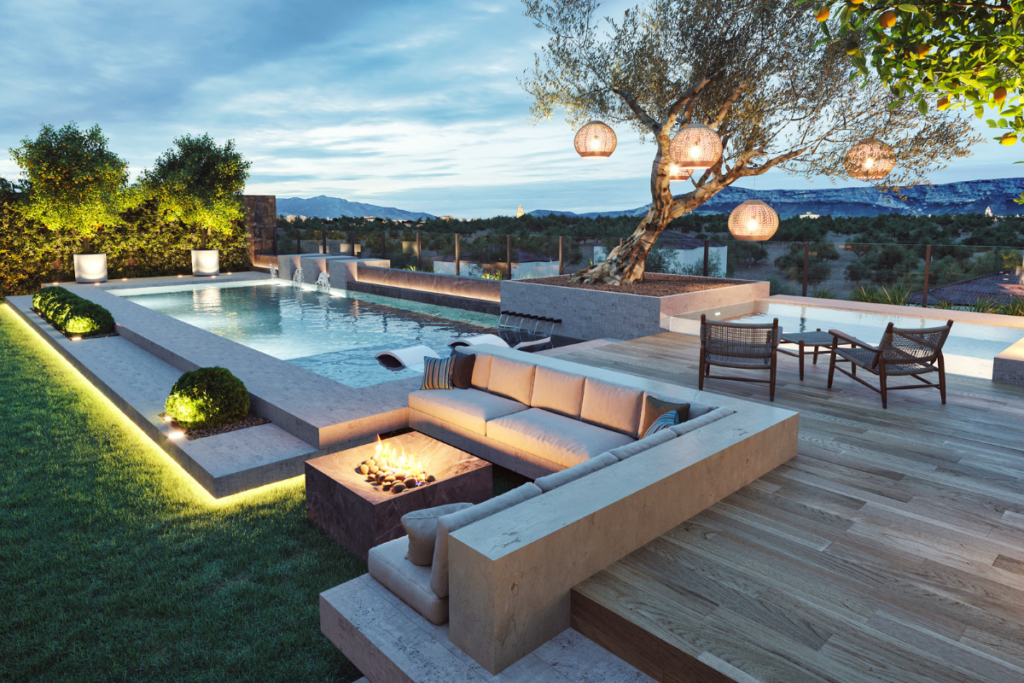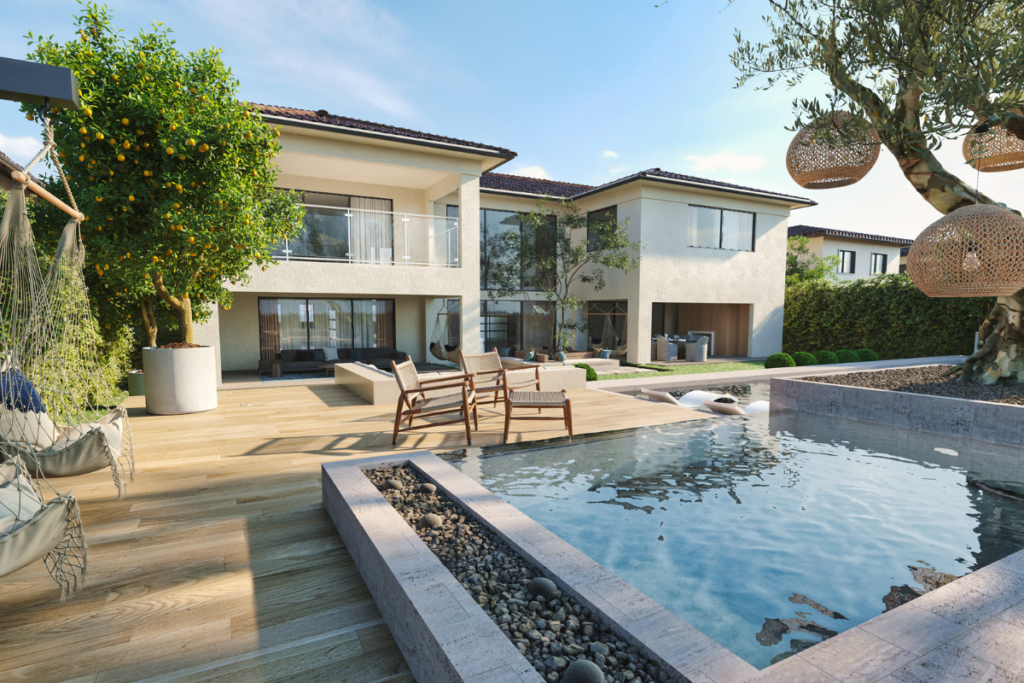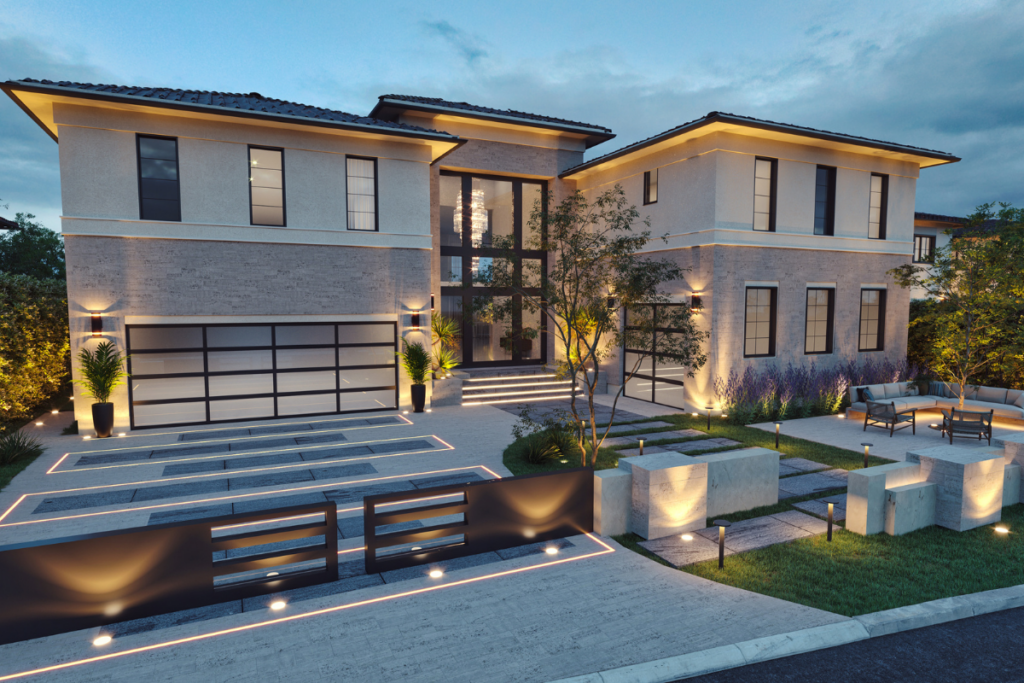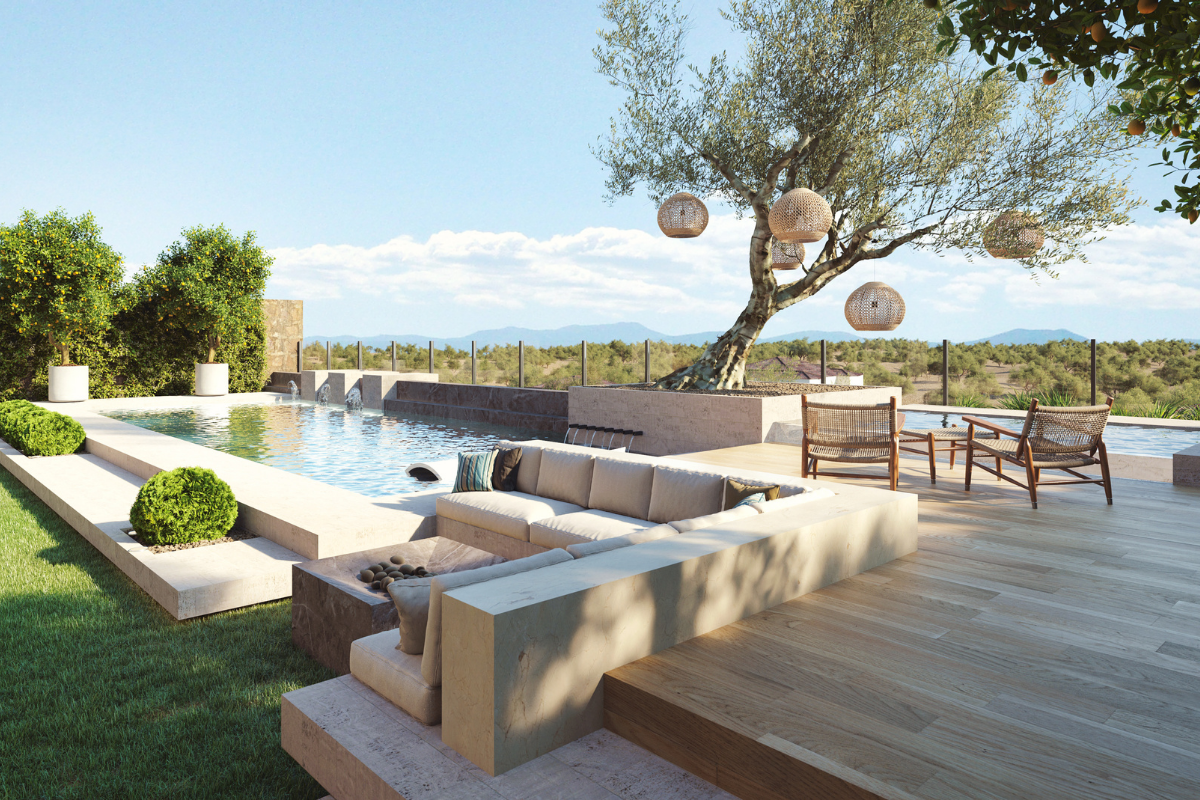 LAYER UP
This yard is all about layers and we elevated the entire space by giving it dimension with layers.

We even incorporated this concept into the driveway, with layers of tile, as well as throughout the backyard.

This is a great way to add interest and that 'wow factor' when you are working with a pretty standard lot. It takes the yard from feeling a little bit cramped and not all that interesting—to a 5-star feel.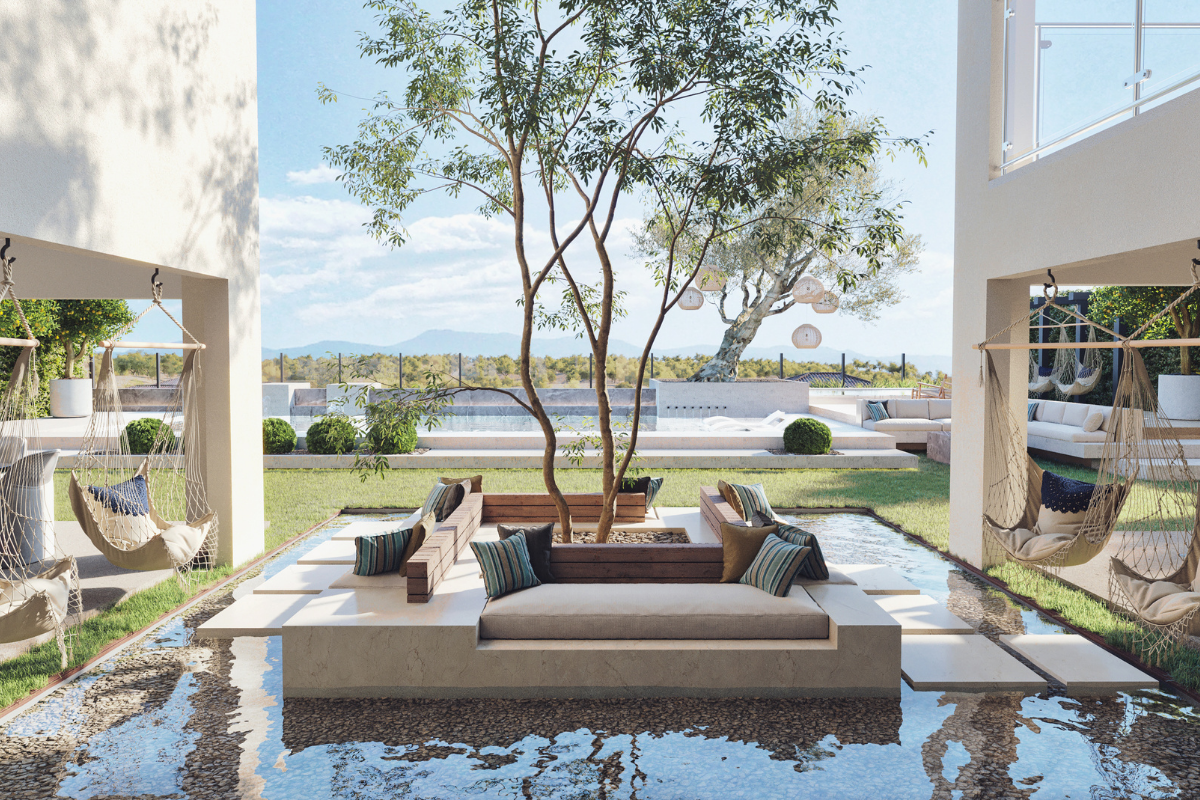 ORGANIC ELEMENTS ADD A SENSE OF 'ZEN'
Our clients really wanted to feel like they could escape and get away from it all in their backyard.

They love the look and feel of super organic elements, which is why we added a ton of wood to the design.

And, incorporating a statement tree just amplifies this idea even more, giving the whole space that feeling of serenity and calm that our clients wanted from their exterior.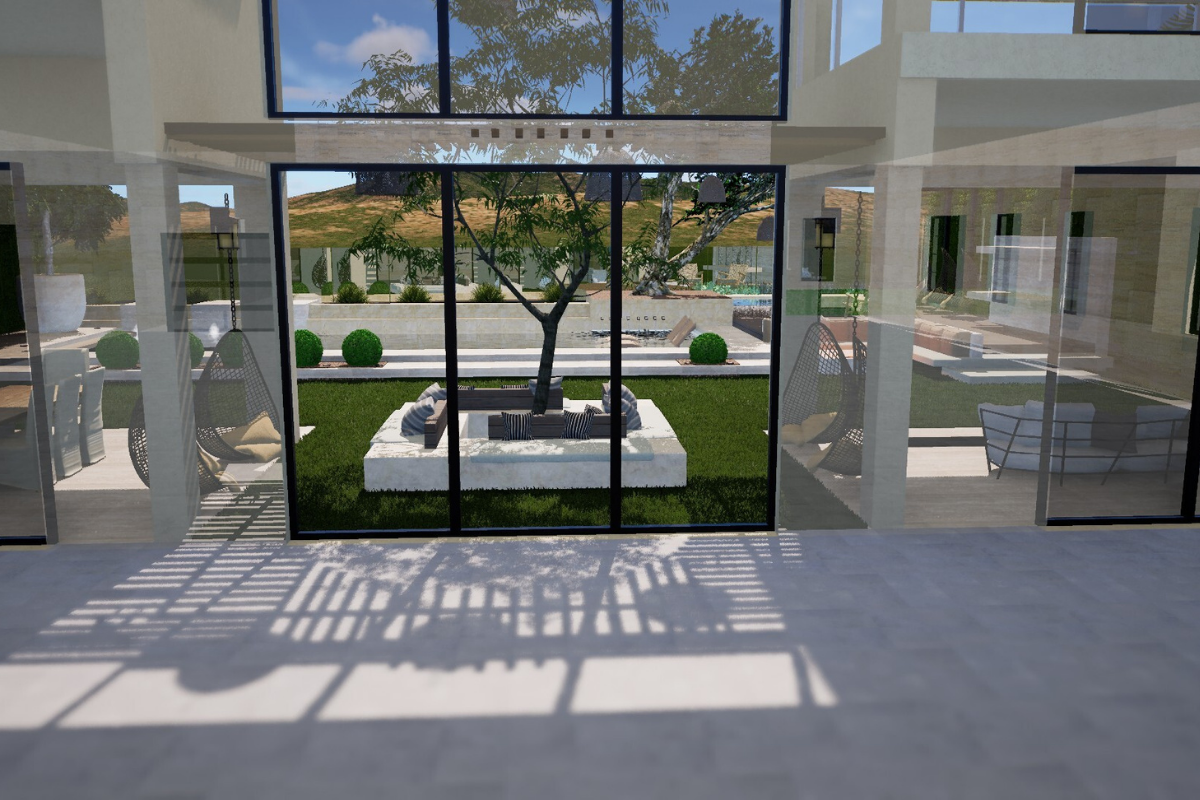 BLENDING INDOOR AND OUTDOOR LIVING
We wanted to create a unique space for our clients that blends indoor and outdoor living.

The view from inside their home looks out onto this incredible backyard and actually makes you feel like you're immersed in the exterior space when you're still inside.

This is one of our favorite parts about this entire design because it just extends the outdoor living area into the house and the rich materials and subtle color tones give the entire space the organic modern look we were going for.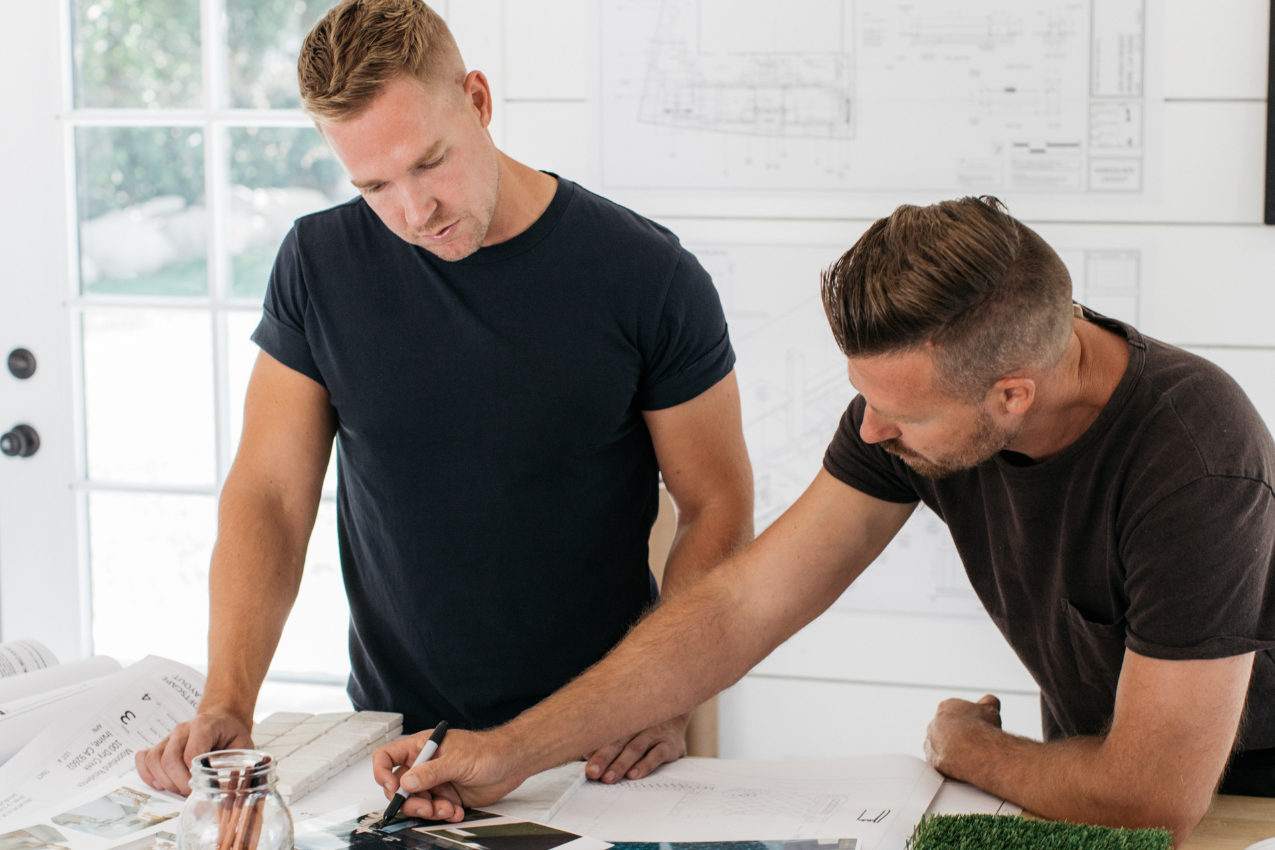 Are you ready to transform your yard into a private resort?

Click the button below to…
👉  Fill out a design inquiry & tell us a little bit about your future project
👉  Schedule your free discovery call with our team
👉  To get started on your dream yard