A Little Bit About Tulum
Tulum is located on the Yucatán Peninsula in Mexico and has rapidly become a staple destination for beach lovers and explorers alike. It offers an unparalleled blend of lush greenery, pristine beaches, incredible food, gorgeous resorts, and everything you need for the ultimate getaway. With so much to do and explore, it's no surprise that Tulum is one of the most widely-visited resort towns in Mexico. Visitors take advantage of the unique terrain—at the junction between dreamy beaches and tropical forests. And the area's rich history by visiting some of the ancient ruins and other Mayan hotspots.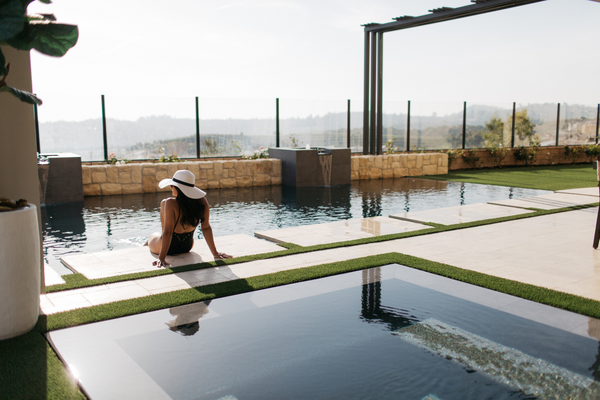 Tulum-Inspired Design
With such a unique combination of natural landscapes, historical significance, and modern resorts, Tulum is also known for its distinctive architectural design style. Tulum resorts take advantage of the scenery and often incorporate neutral palettes to blend in with the beaches and jungle. There are lots of natural materials, soft accents, and an emphasis on day-to-night living. Tulum resorts are just as incredible after dark as they are midday.
So, how can you incorporate tulum-inspired design in your yard? Let's break down some of our projects to show you how we brought Tulum to our clients' yards.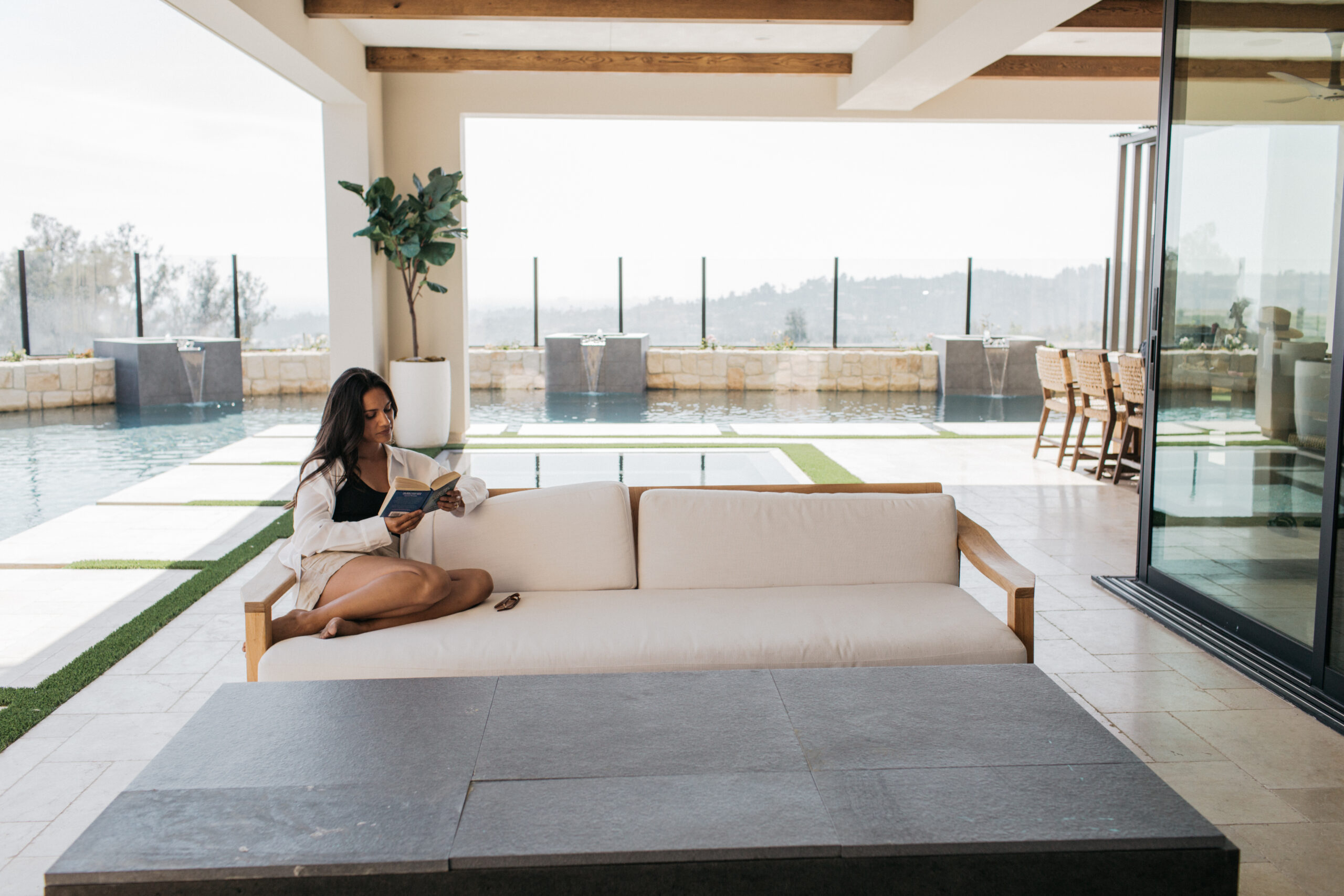 Prioritizing indoor/outdoor living areas is essential in Tulum design. The warm weather, coupled with the backdrop of the ocean or jungle means you want to be able to take indoor living outside.
To recreate this concept, include covered lounge areas, pergolas, patios, and other areas you can open up to expand your living area into the outdoors. Having an outdoor kitchen and dining area is another thing that can make any space feel like a Tulum resort. Dining outdoors will take you straight back to the last time you were on vacation and lend you that relaxed feeling you're looking for if you want to bring Tulum to life in your yard.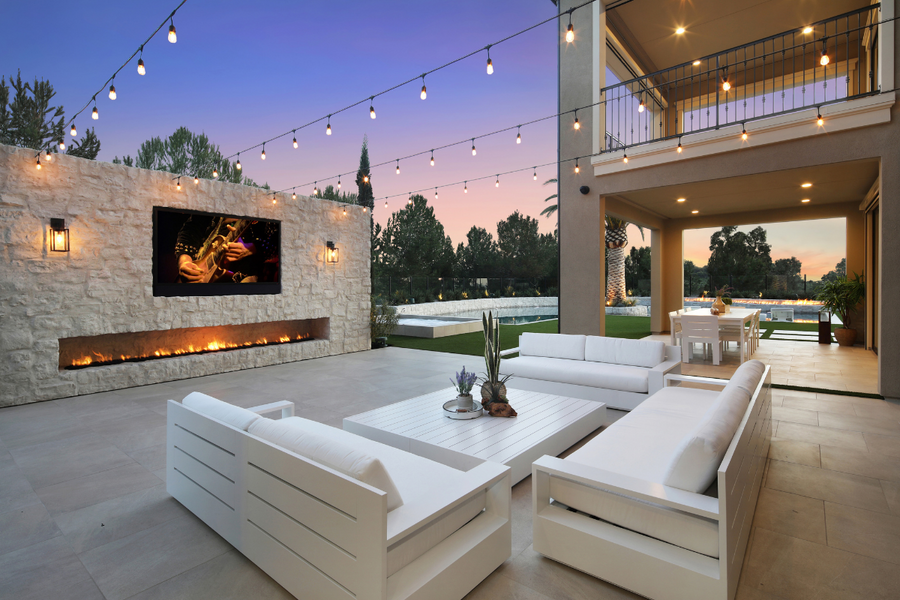 To give your yard the feeling of a Tulum resort, stick to a neutral color palette. Think earthy tones, neutral creamy whites, and colors you would find in nature. When we were working on a Tulum-inspired design for our clients, we made sure we kept things muted with soft earthy colors and pale blue Moroccan tile that added subtle color reminiscent of the Maya-Riviera coast.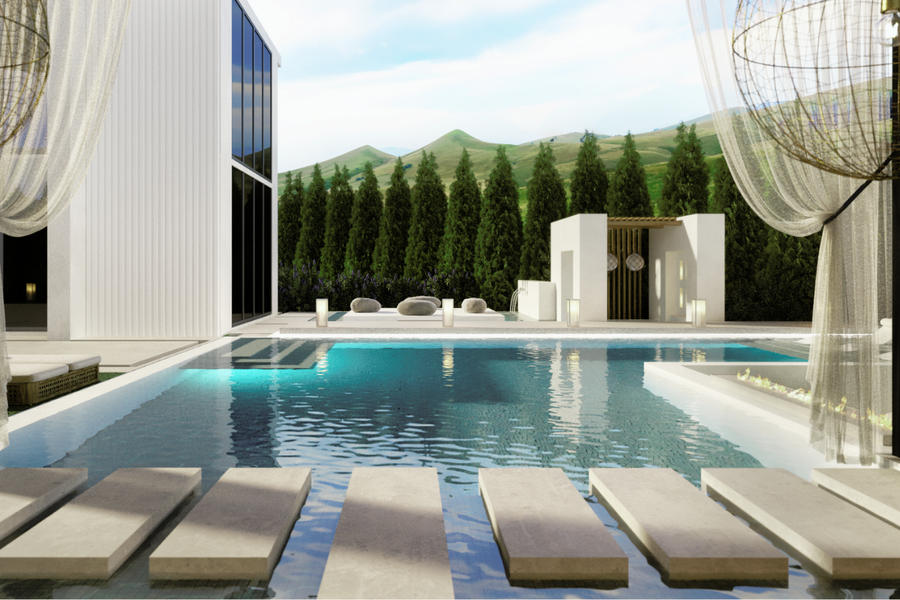 Go natural with material selection and stick with materials that look like they blend in with nature. Lots of wood tones and stone are a good choice. As are rope accents, sandy textures, and twinkling lantern lighting. But one thing that's important to keep in mind, is that Tulum is steeped in history and has a worn, natural feeling. Your design choices should reflect this. Avoid anything that looks modern and sleek. Instead, prioritize materials and design accents that feel aged and lived in.
Tulum is well-known for its exciting nightlife, just as much as its natural beauty. This means that Tulum's style relies heavily on lighting and nighttime entertainment. When designing a Tulum-inspired yard for our client, we made sure to use a variety of light sources. We incorporated natural lighting with fire and candles, as well as colorful LED options. This variety combines to add richness and depth to the design—something that's essential for a Tulum-inspired space.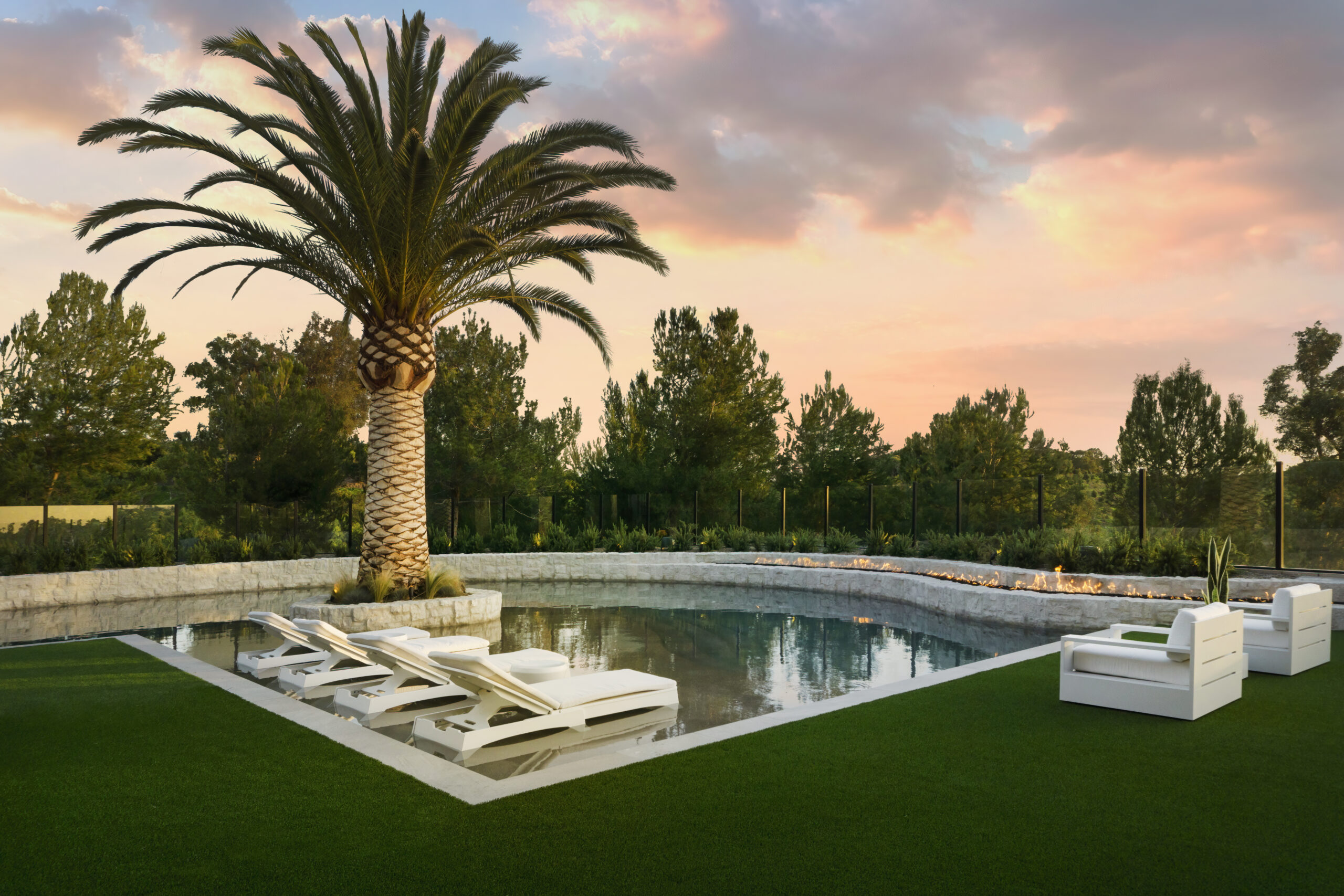 While not everyone has a massive yard, one thing that instantly makes you feel like you're on vacation in the Mexican Riviera is plenty of open space. To recreate this in a smaller yard, we incorporate multiple levels to add depth and the illusion of open area to a backyard design. Playing with levels can help segment the space to allow for lounge areas, outdoor dining, and plenty of water features even in a smaller yard.
Ready to talk about your project? Get in touch with our team to set up a free consultation call. We're here to bring Tulum to your yard. Click here to contact us.
Sign up for the Foxterra Design newsletter for weekly design inspiration, the latest exterior trends, and resources to help you create a yard you never want to leave.