Here's your first look at our latest designs. We wanted you to see these before anyone else, so keep scrolling for your exclusive preview.

When you're ready to transform your yard from an empty lot or a boring, unusable outdoor space, into your dream yard, click the button below to get started.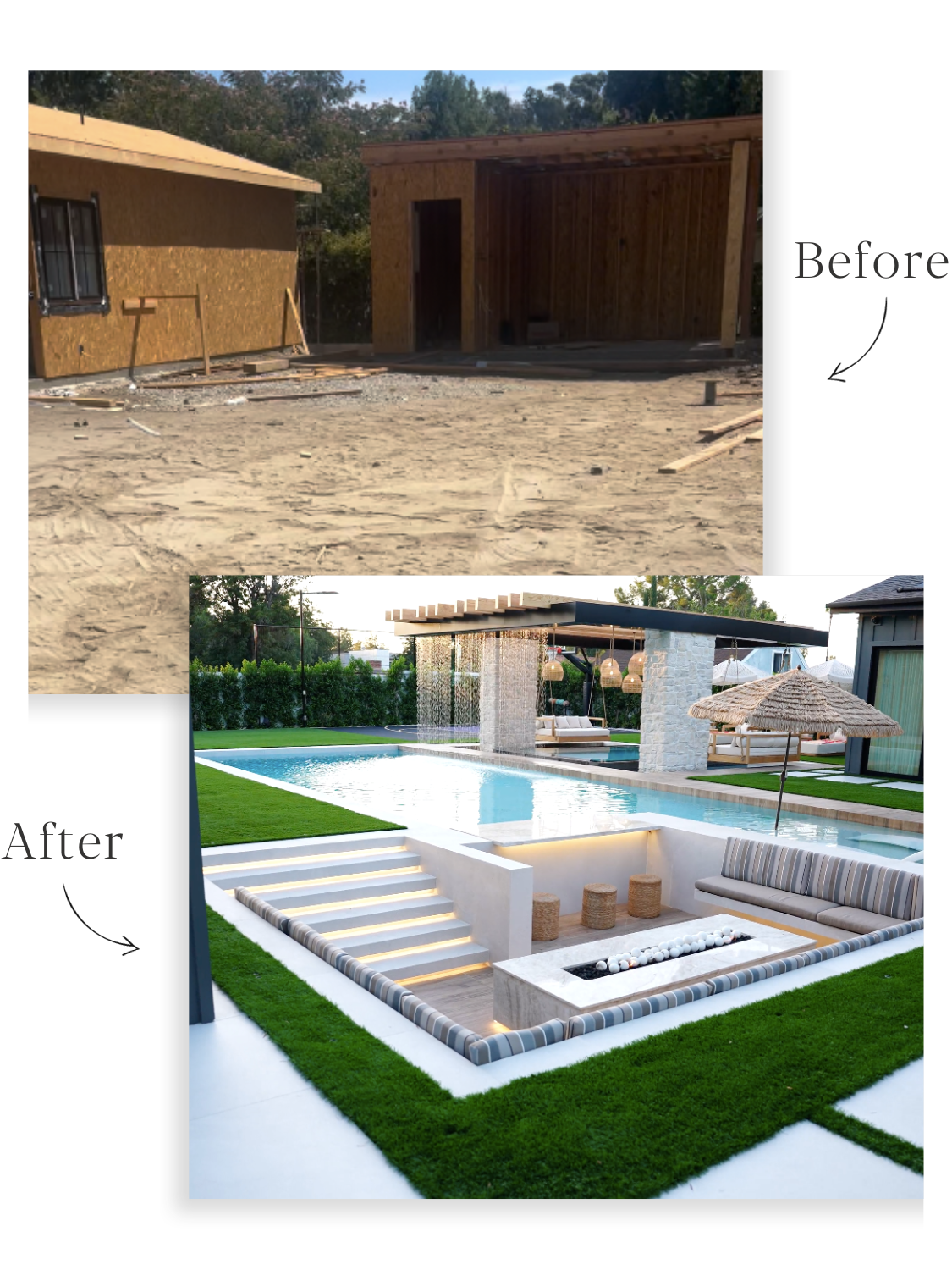 Can A Yard Be Both Relaxing And Family-Friendly?
We took this yard from before – when it was just a dirt lot – and transformed it into a timeless, family-friendly private resort that's super luxurious, but still fun for the kids.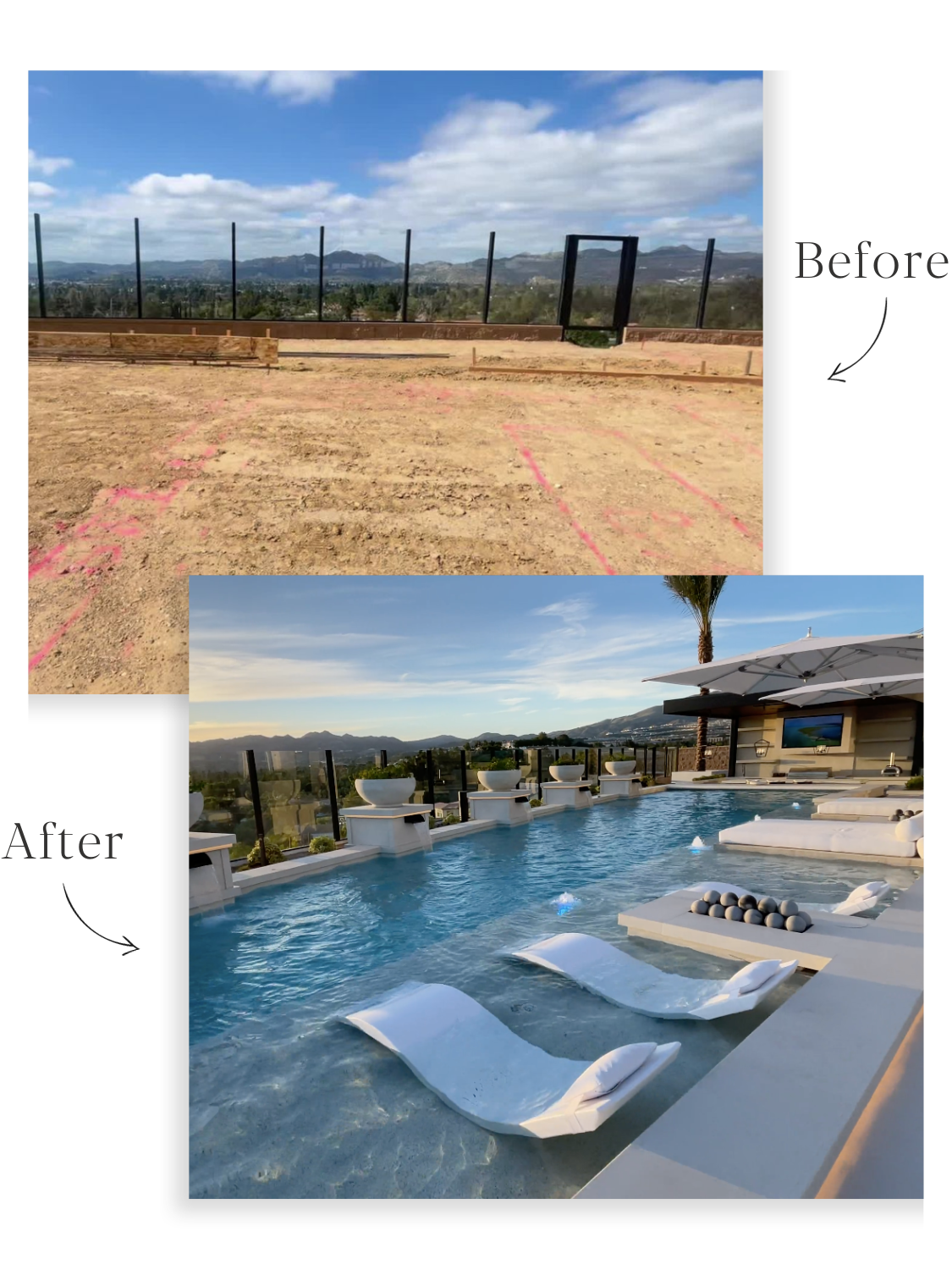 Can Your Backyard Match Your Interior Design?
This yard is what indoor/outdoor living is all about. We took a 900K budget & used our client's interior design as inspiration to completely transform their yard.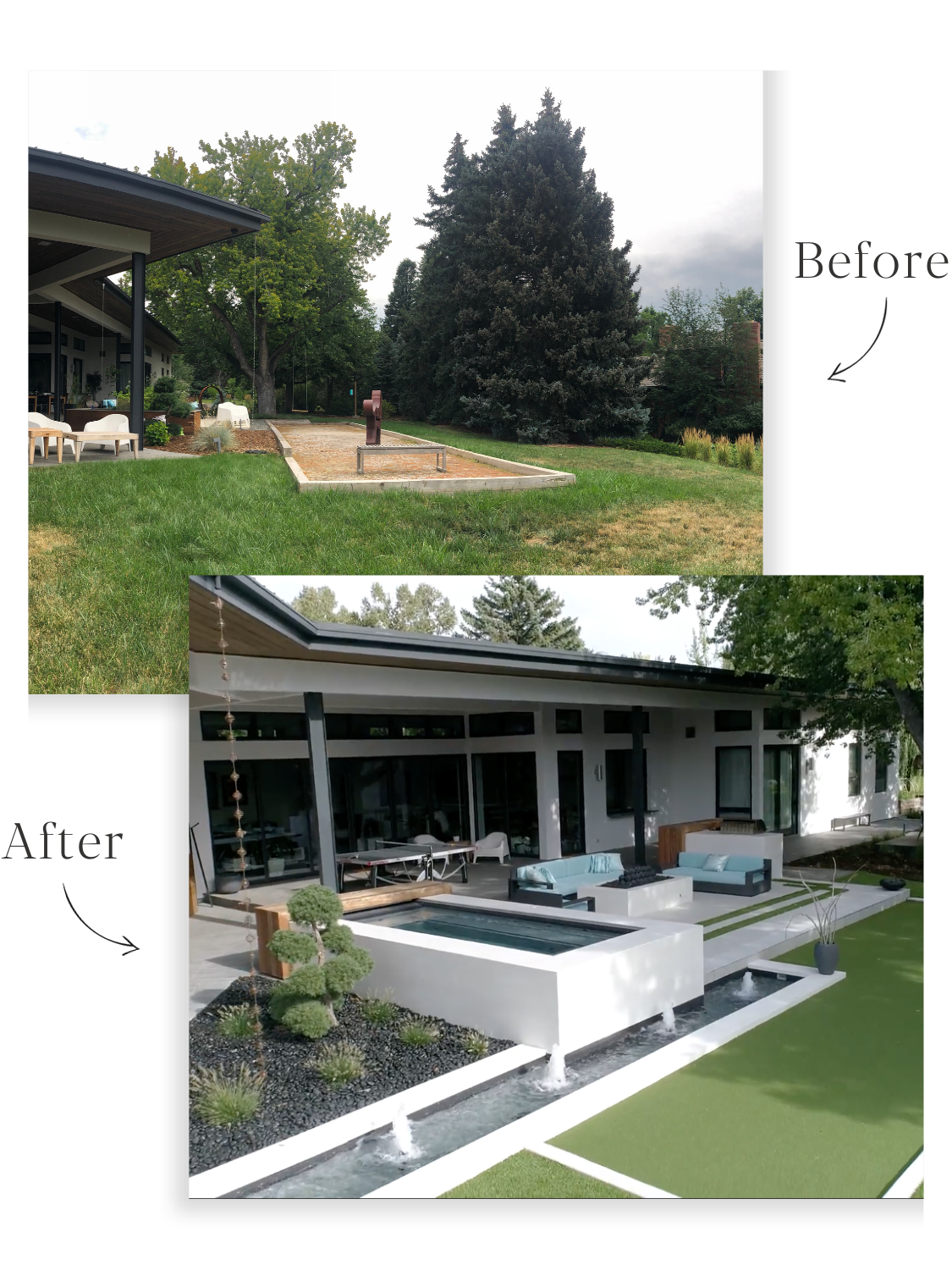 Can You Have A Luxury Yard In A Colder Climate? 
We designed this space to take advantage of this Colorado home's gorgeous mountain views – and made sure it's 4-season friendly. It's proof that you can get a high-end, elevated look for your yard even if you live in a colder climate. 
A Colorado Mid-Century Modern Home Gets A Modern Yard Design | Yard Tour
READY TO TRANSFORM YOUR YARD? 
Here's How To Get Started:
Ready To Transform Your yard?
Download The Ultimate Exterior Design Inspiration Guide
Enter your name and email below to get instant access to an exclusive look at our latest designs, the stand-out features that bring each yard to life, and tons of inspiration for your own backyard transformation.