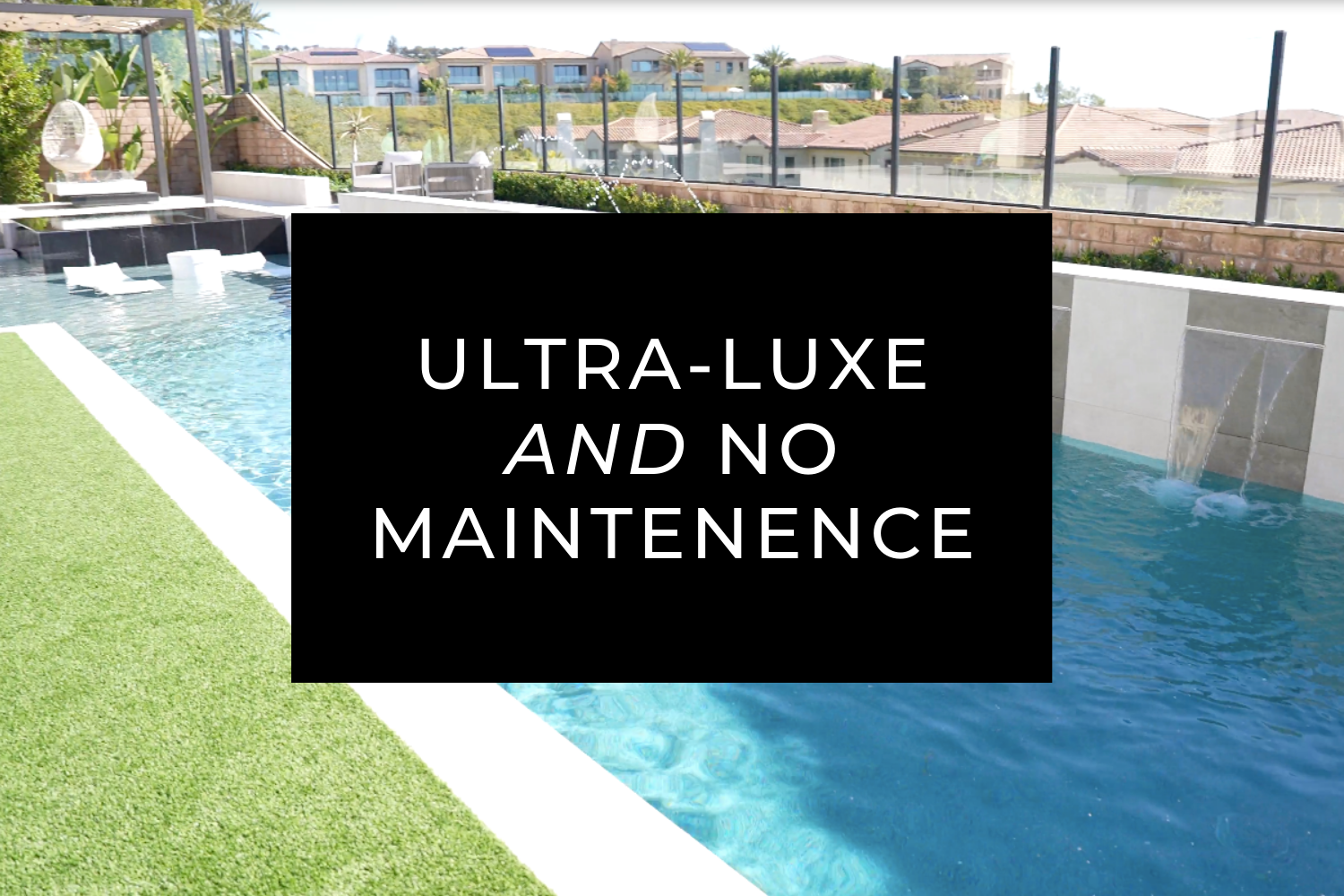 What if we told you that it's possible to get the ultra-luxurious backyard resort you've always wanted, and make it low maintenance?

This week, we're sharing a yard that was built out over 3 years ago, but it still looks as incredible as it did the first time we visited the finished space.

How's that possible? 🤔

With the right material selection and great design, you can have a yard that stands up to the elements and still has that 'wow factor' for many, many years.

Keep reading for a look at some of the details that make this yard so special—including a hidden surprise behind the pool. And for even more, watch the video below for a tour of the entire yard.
Ready to transform your yard into a private resort? Click the button below to fill out a design inquiry and schedule a free consultation call to talk to one of our designers about making over your outdoor space.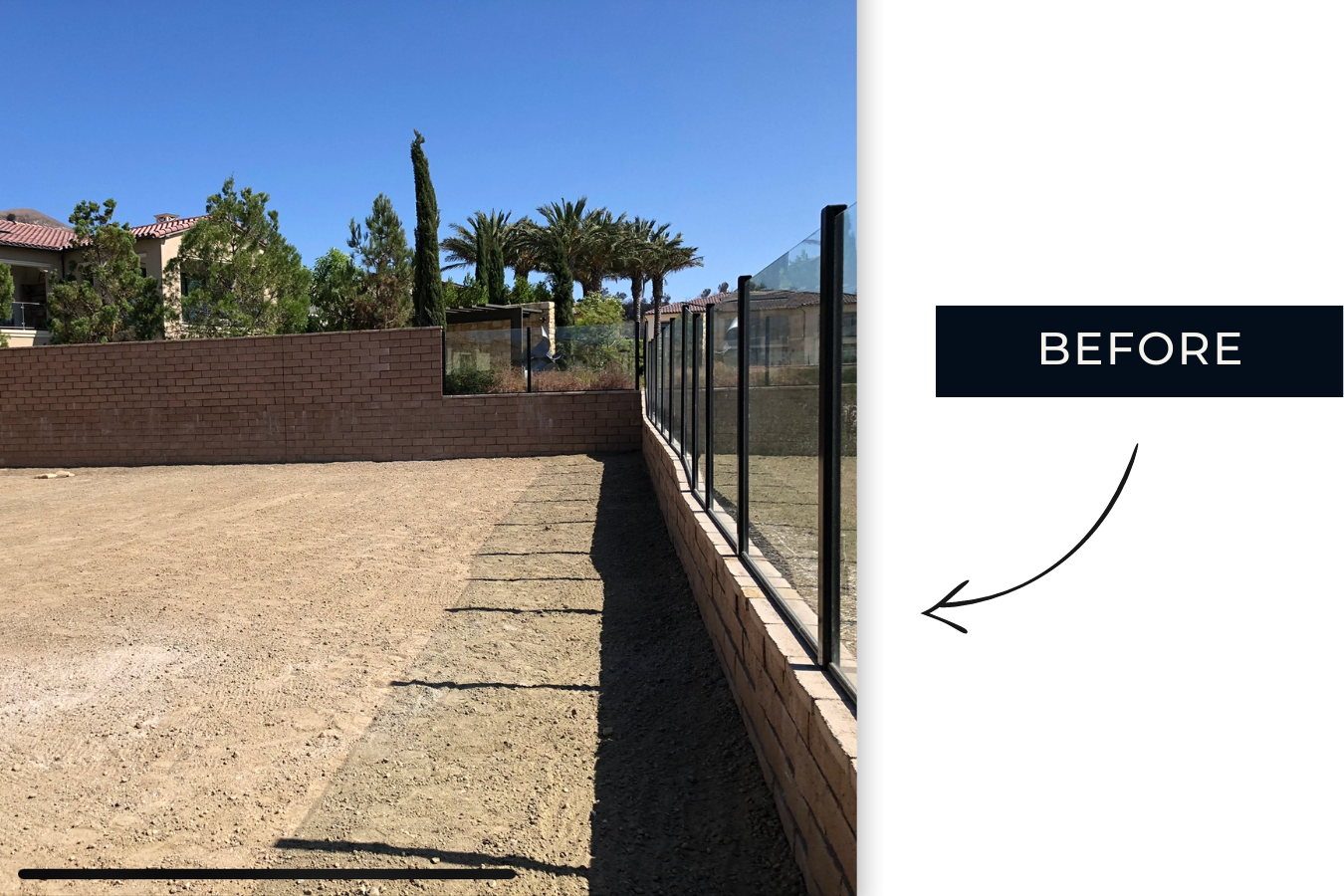 BEFORE

Our client had a massive lot that was a completely blank slate. They had a budget of $300-$400K and wanted a space that had luxurious details but that would be low maintenance for them long-term.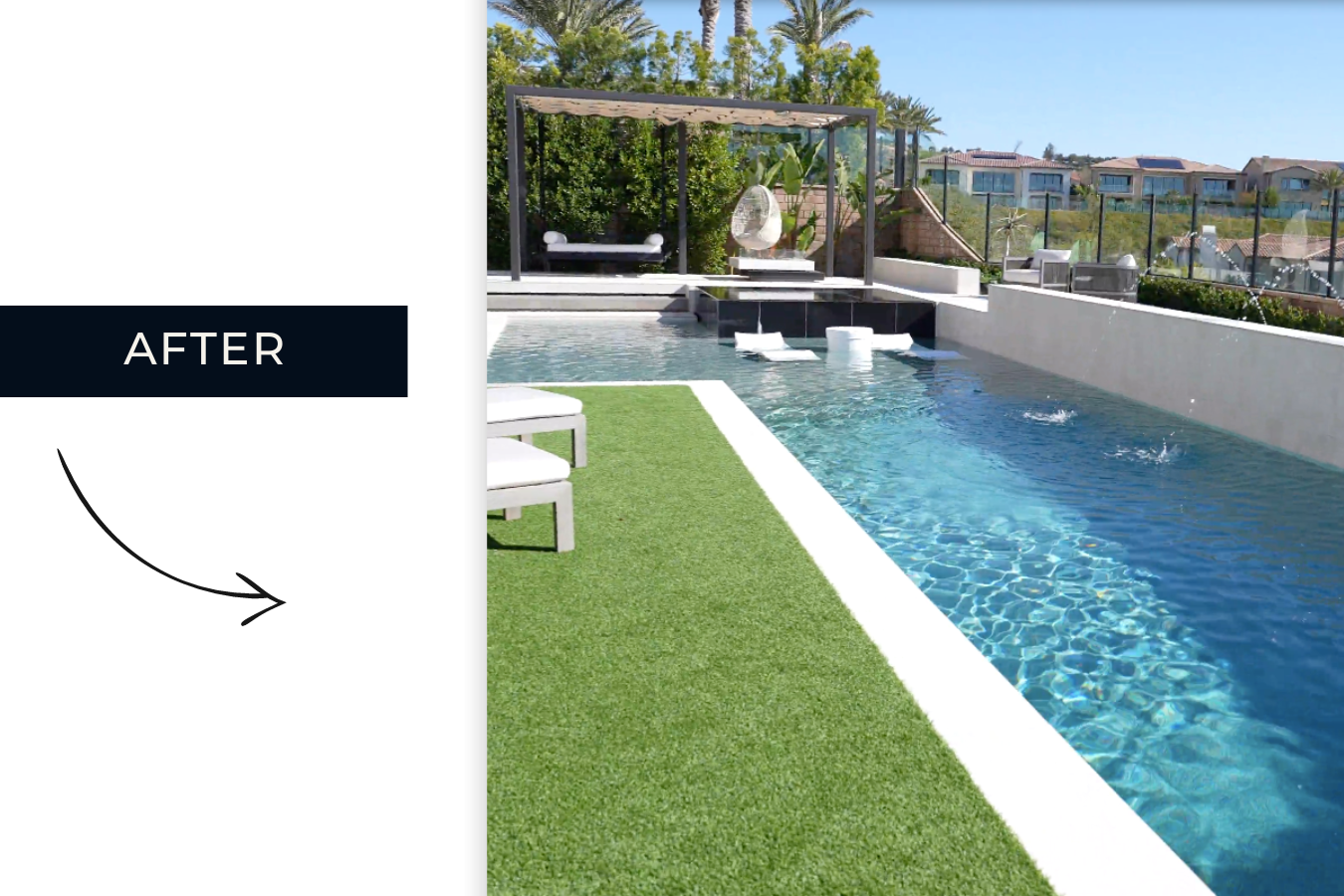 AFTER
We created a modern, minimalist design and utilized high-quality materials that hold up well and require little upkeep to look as incredible as they did when they were first installed.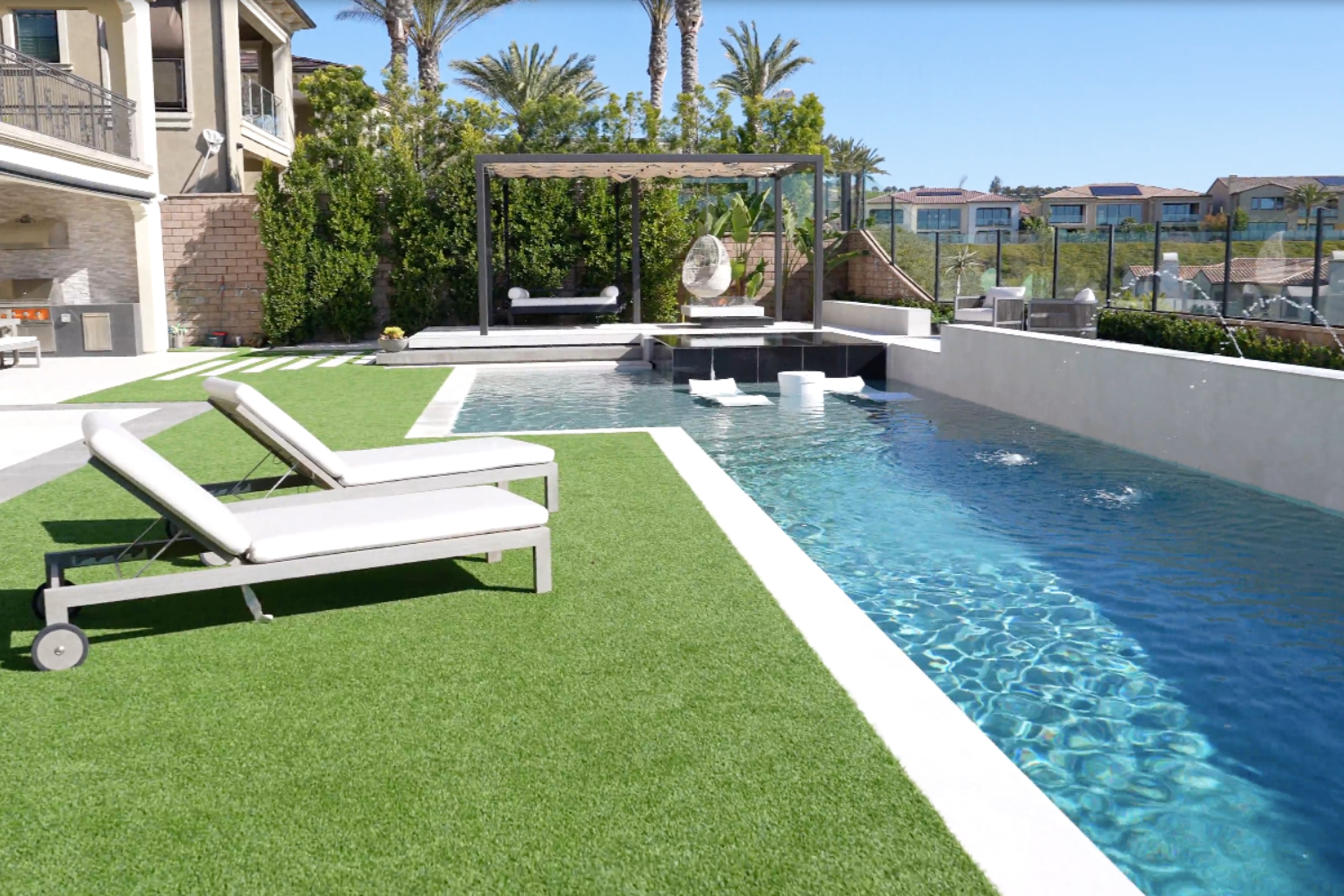 BALANCED PROPORTIONS
This yard is absolutely massive, so we made sure we kept the correct proportions for the space to feel balanced. We have a huge pool, with an equally large turf area, and patio.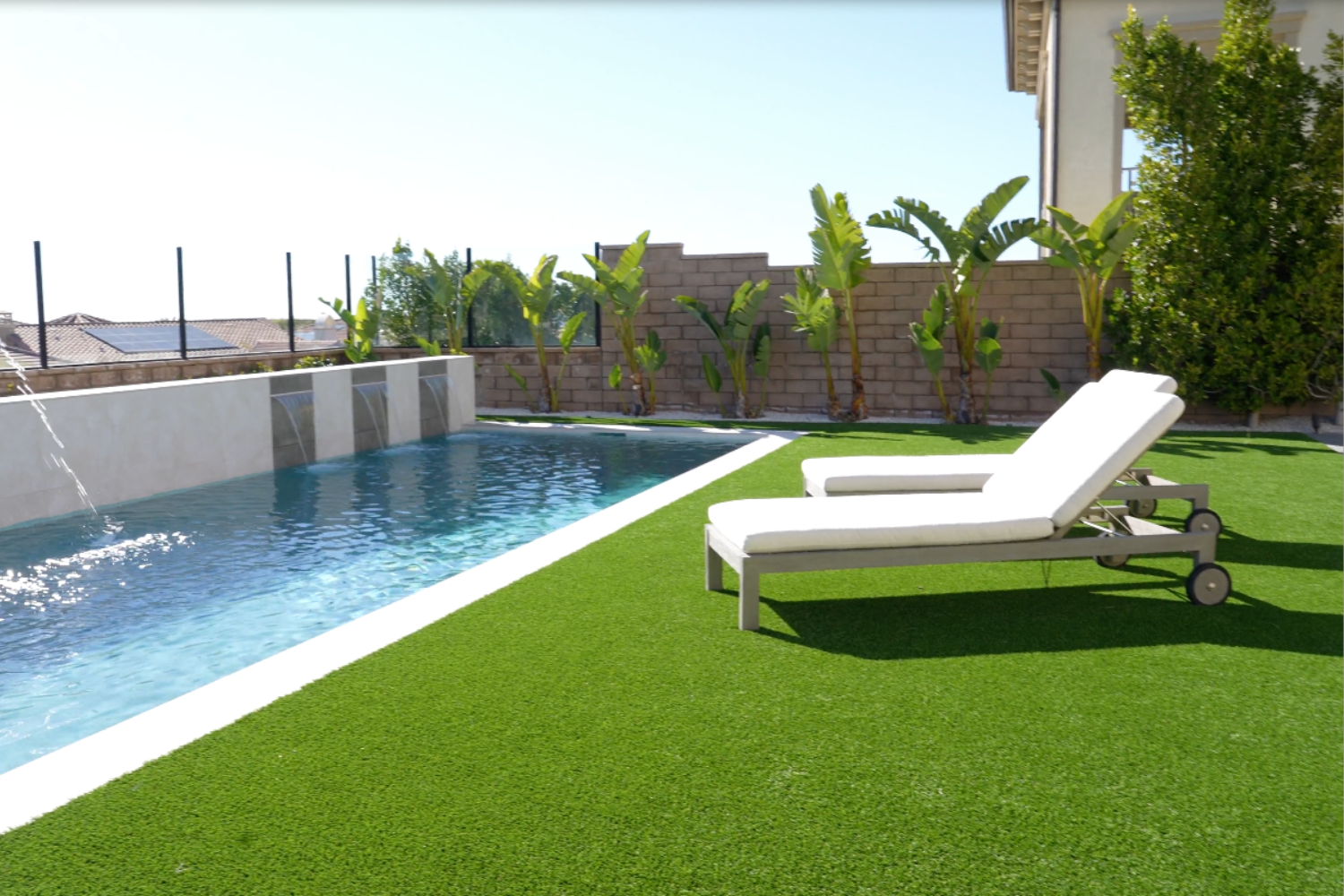 GET THE LUXE LOOK WITH TURF
Turf is a low-maintenance alternative to having a grass lawn. And—adding furniture on top of turf is one of our favorite ways to get that ultra-luxurious, private resort look.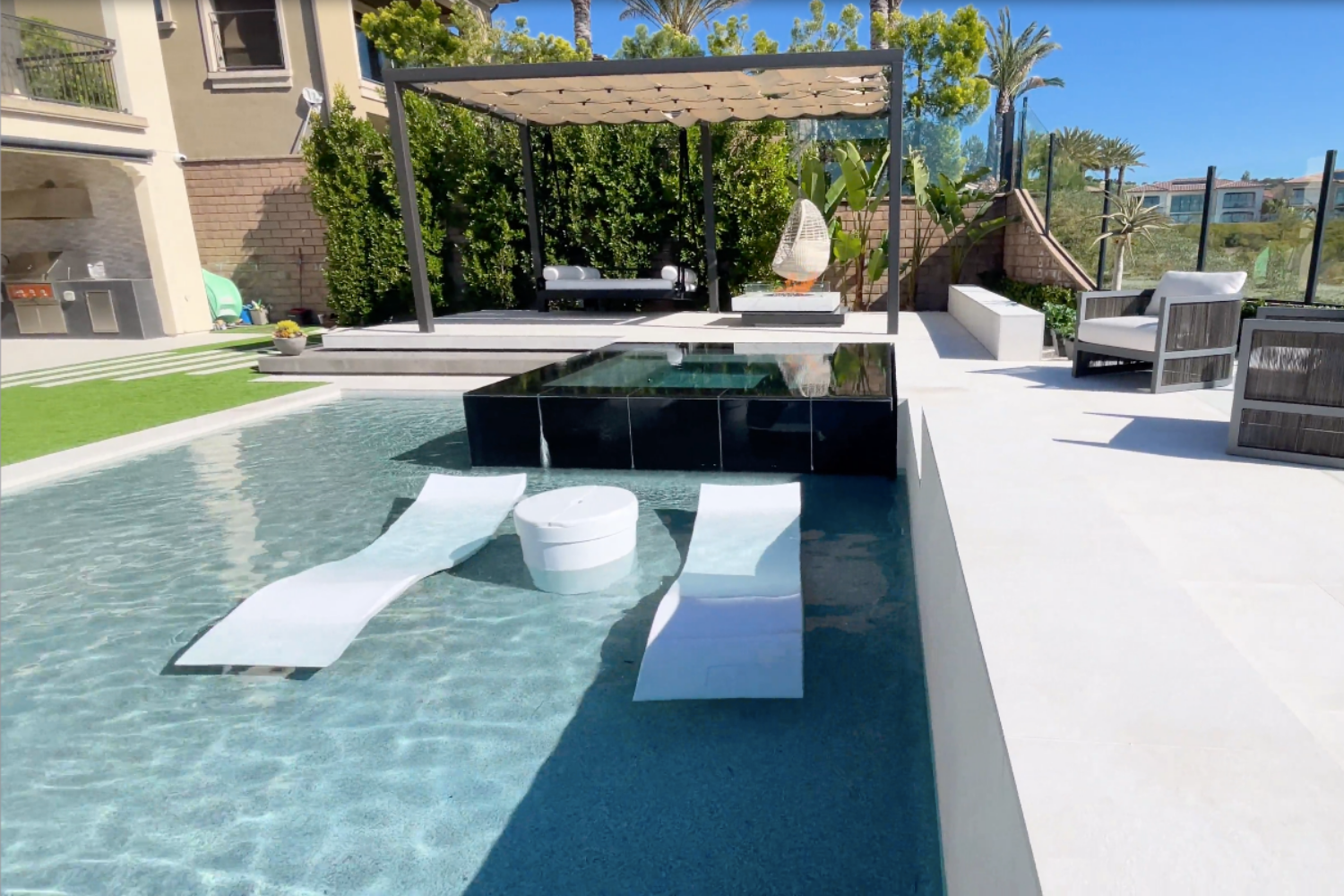 KID-FRIENDLY, FUN DETAILS
A lot of the time, when we add a pool this large to a space, it's all about swimming. But, we also made sure this pool can work for kids, and created a massive baja shelf where the little ones can splash around.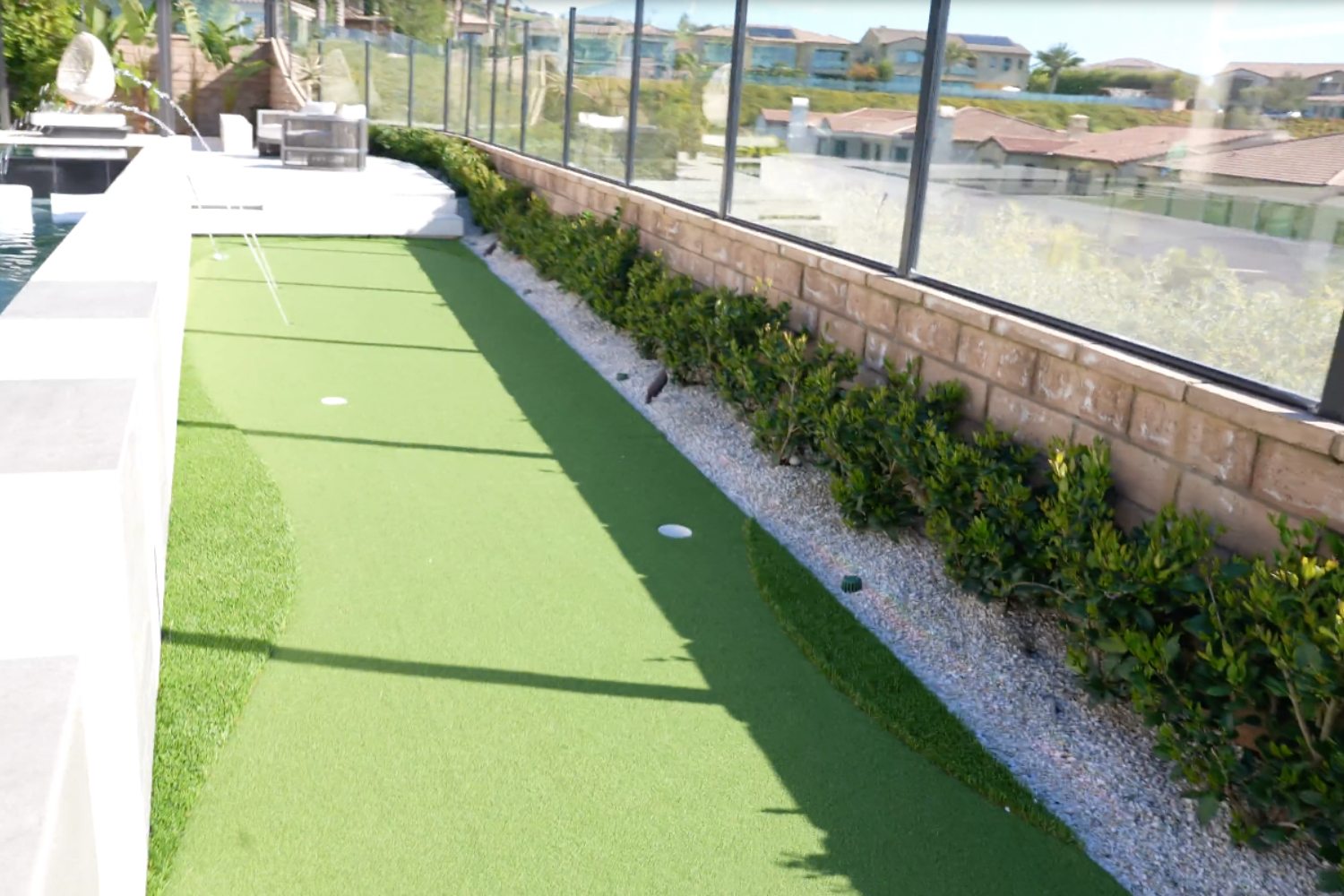 UTILIZING OTHERWISE-WASTED SPACE
In this yard, we ended up with space behind the pool that we turned into a hidden put-out zone. This space otherwise would have been wasted, but now it's one of our favorite parts of the entire yard.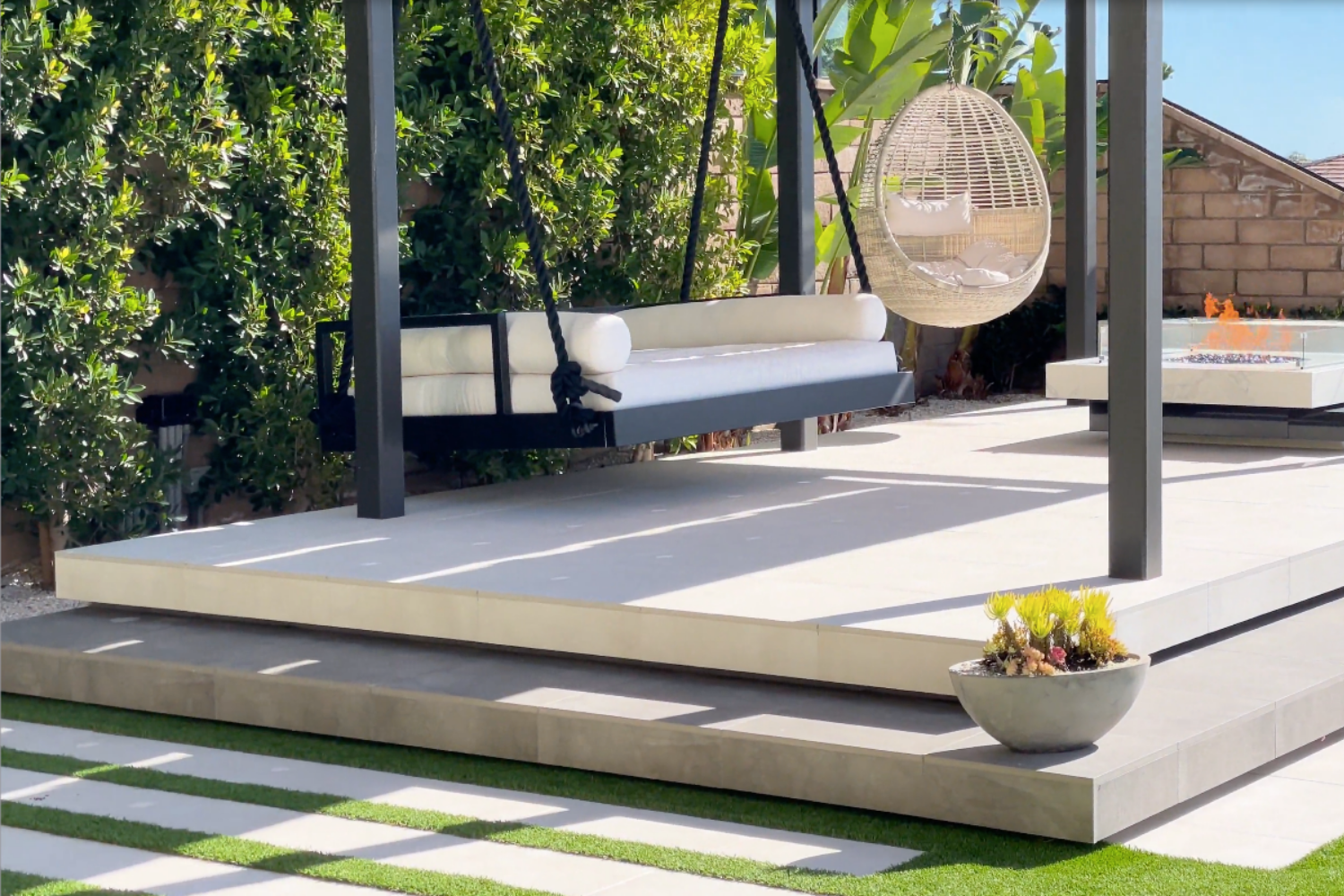 SWINGS AS SEATING
Instead of using 'traditional' outdoor furniture, we added swings to this space. Not only are they insanely comfortable, but they also add a playful, and unexpected element to the yard, which is why we added them to this space.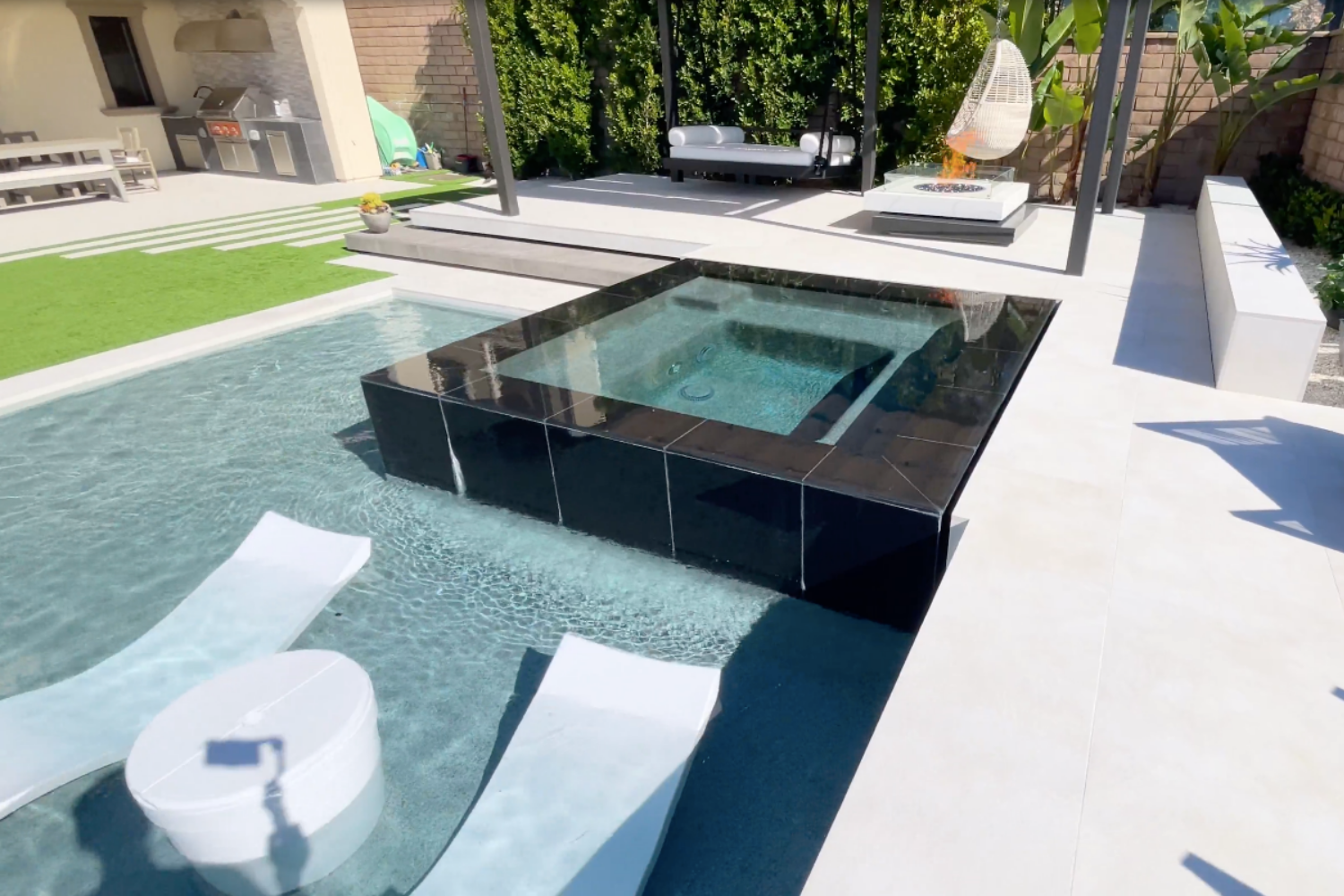 When it comes to luxury backyard design you can have a space that's both full of incredible features and maintenance-free.

So, if you've been waiting to get started on your own backyard because you're worried about what the space is going to look like in a year, 3 years, or 10 years from now, this yard is proof that great design stands the test of time!

Click the button below to schedule your free discovery call with our team so we can start exploring the potential in your yard.